Weekly Round-Up: An Epic First Look at Eddie Redmayne in 'The Aeronauts', Imelda Staunton and Maggie Smith Face Off Again in Downton Abbey and More!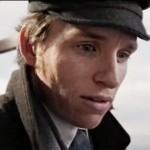 Sep 01, 2019
This week culminated in what is probably the biggest day of the year in the Potterverse. When the clock struck eleven, the Hogwarts Express pulled out of King's Cross Station to take our favorite young witches and wizards Back to Hogwarts! Earlier in the week we shared the Leakycon Boston schedule and the announcement that Luke Youngblood would be joining the tenth anniversary lineup, as well as news from Bloomsbury on Harry Potter Book Night 2020 and new Goblet of Fire House Editions. Just in time for Back to Hogwarts Pottery Barn Teen released a new Fantastic Beasts collection, Leaky announced a $1000 Chamber of Secrets giveaway from Classic Stills  and Universal Orlando launched a magical sweepstakes for Wizarding World fans!
This week in our Harry Potter and Fantastic Beasts Round-Up, Imelda Staunton and Maggie Smith face off once again in Downton Abbey, five Wizarding World actors are confirmed for the Toronto Film Festival and Wizards at the Venice Film Festival, new trailers for Gary Oldman, Robert Pattinson, Jude Law and David Thewlis, and the epic preview of The Aeronauts starring Eddie Redmayne, Bonnie Wright on a podcast, and interview with Jason Isaacs, Katie Leung in a new series and more!
Wizarding World Actors Confirmed for TIFF
Last week we reported the schedule for the 10 films screening at the upcoming Toronto International Film Festival starring actors who hail from the Wizarding World. This week TIFF revealed which of those actors will appear in Toronto for the event, and it looks like five of the 10 will make the trip:
Daniel Radcliffe in Guns Akimbo
Eddie Redmayne in The Aeronauts
Gary Oldman in The Laundromat
David Thewlis in Guest of Honour
Robert Pattinson in The Lighthouse
We're hoping to see a few Potter reunion photos at TIFF or the two faces of the franchise together, Radcliffe and Redmayne. That would be pure magic!
Wizarding World Actors' Film Schedule at the Venice Film Festival
Just ahead of TIFF is the 76th Annual Venice Film Festival which opened August 29 and runs through September 7. No word yet which of the Wizarding World actors attached to films at the festival will appear, but here are their screening dates:
Gary Oldman in The Laundromat Sept. 1, 2
Robert Pattinson in The King Sept. 2, 3
David Thewlis in Guest of Honour Sept. 3, 4
Johnny Depp and Robert Pattinson in Waiting for the Barbarians Sep. 6,7
Jude Law in HBO's The New Pope will also screen at the festival Sept. 1
It seems unlikely that we'll get a Dumbledore-Grindelwald sighting in Venice since their projects screen on opposite weekends, but we'll keep our Extendable Ears ready and let you know.
Previews of Wizards on Screen
Many of the films being screened in Toronto and Venice released trailers this week. Take a look for below for previews:
Eddie Redmayne in The Aeronauts
After following news of the production and upcoming release of The Aeronauts starring Fantastic Beasts' Eddie Redmayne, the first trailer for the film was revealed this week and it looks absolutely epic! The adventure biopic follows the true story of pilot Amelia Wren and scientist James Glaisher who in 1862 attempt to the secrets of the heavens via a hot air balloon.
Take a look for yourself below and mark your calendars for the film's wide release in theaters December 6 and then on to Amazon's streaming platform December 20. The film, with a script from Cursed Child playwright Jack Thorne, premiered this weekend at the Telluride Film Festival and will screen again at the Toronto Film Festival September 8. We'll bring you news on Redmayne at the big event and hopefully a few photos of a Wizarding World reunion or two!

Umbridge and McGonagall Revisited in Downton Abbey Clip
The Downton Abbey film moment Wizarding World fans have been waiting for was finally released this week and there's no way this line from Imelda Staunton isn't a nod to Potter!
"We'll have it out once and for all."
Check out the newest clip from the upcoming Downton Abbey movie  featuring Dame Maggie Smith, Harry Potter's Professor McGonagall and nemesis in both worlds, Staunton, Potter's Dolores Umbridge. Downton Abbey opens in UK theaters September 13 and September 20 in the US.

Gary Oldman in The Laundromat
We get a not-so-Sirius look at Gary Oldman in the upcoming film from Netflix, The Laundromat, the true story of the Panama Papers scandal which linked some of the most powerful political figures in the world to secret banking accounts to avoid taxation. The Laundromat will premiere in Venice, screen in Toronto and according to Variety open in theaters September 27 then begin streaming on Netflix October 18.

Robert Pattinson in The King
Another upcoming film from Netflix The King, a screen adaptation of several Shakespeare plays, will also premiere in Venice. Robert Pattinson plays the French Dauphin to Timothee Chalamet's King Henry V. Keep your eyes peeled for the first trending glimpse at Pattinson below! The King opens in theaters October 11 and releases on the streaming network November 1.

David Thewlis in Guest of Honour
David Thewlis, Harry Potter's Professor Remus Lupin also has a film premiering in Venice and then screening at TIFF. Here's the synopsis from the Venice Film Festival website for Guest of Honour:
"Jim and his daughter Veronica, a young high-school music teacher, attempt to unravel their complicated histories and intertwined secrets. After a hoax goes very wrong, Jim's daughter is falsely convicted for abusing her position of authority over 17-year-old Clive. Veronica is nevertheless convinced she deserves to be punished, but for much earlier crimes. Confused and frustrated by Veronica's intransigence, Jim's anguish begins to impinge on his job as a food inspector. He wields great power over small family-owned restaurants; a power he doesn't hesitate to use."
Take a look at the trailer below. No word on a wide release date yet for Guest of Honour.

Jude Law in The New Pope and A Rainy Day in New York
After taking a look at the first trailer for The New Pope, tell us If you're still unsure why Fantastic Beasts Jude Law picked up the tag "Yumbledore" ! The swooning bikini clad actress in the clip seems to get it. The actor who plays the younger version of Harry Potter's Professor Albus Dumbledore stars in the HBO limited series The New Pope, a follow-up to 2016's hit The Young Pope, which starred Law as Pope Pius XIIII, a young, American pope who takes the Catholic church in a radical direction. The New Pope is set to premiere in Venice in a special screening, but no air date has been released.

Law can also be seen in the upcoming romantic comedy A Rainy Day in New York. The film was completed in 2017 is finally set to open the Deauville Film Festival on September 6 according to the Hollywood Reporter. Amazon Studios shelved the film after director Woody Allen was accused of sexual misconduct in the beginning period of the #MeToo movement. Take a look at the trailer for A Rainy Day in New York which will open in French theaters September 18 and throughout Europe this fall.

Domhnall Gleeson in Star Wars: The Rise of Skywalker
One of the high points last weekend at Disney's biennial fan convention D23 was the reveal of the second trailer for the ninth and final installment in the Star Wars series, The Rise of Skywalker. Harry Potter alum Domhnall Gleeson is set to return as First Order villain General Hux. He doesn't appear in this second look at the film but a Potter/Star Wars crossover is always worth a post. Star Wars: The Rise of Skywalker opens in theaters December 20.

A New TV Series for Katie Leung and Shirley Henderson
Katie Leung who played Cho Chang in the Harry Potter films and Shirley Henderson the films' face of resident bathroom ghost Moaning Myrtle have joined the cast of the upcoming BBC One five-part thriller The Nest. Here's the synopsis according to Deadline,
"Dan (Compston) and Emily (Rundle) are crazy about each other. They live in a huge house in a beautiful location just outside Glasgow and want for nothing. All that's missing is a baby – and they've been trying for years. Through a chance encounter they meet Kaya (Mack), an 18-year-old from the other side of the city, whose life is as precarious at theirs is comfortable. When Kaya agrees to carry their baby, it feels like they were meant to meet, but was it really by chance?  Who is Kaya and what has brought her to this couple? Can the dreams of Kaya, Emily and Dan be fulfilled or have all three embarked on a relationship of mutually assured destruction? The Nest is an emotional thriller about love and money, and the price of being able to buy whatever you want."
Congratulations to these two Potter alumni! No word yet on their roles or a release date but we'll keep you posted.
Jason Isaacs Talks The Dark Crystal and The OA in New Interview
Jason Isaacs, who's known in the Potterdom as Death Eater Lucius Malfoy, appeared recently on New York Live to promote Netflix new fantasy series The Dark Crystal: Age of Resistance. Isaacs discussed the challenges of doing voice work for the "gigantic-budget puppet epic" as he described it and added that the difficulty level was an 11 out of 10. Isaacs also discussed the cancellation of The OA. Last month we covered the news that Netflix ended the series after two seasons but that fans were speculating the cancellation might be an in-show hoax. A group of avid OA fans held a flashmob in front of Netflix New York headquarters this week to show their passion for the show and Isaacs responded on Twitter.
To all of you who have been inspired and connected by our tale of inspiration and connection, we love you and thank you and are humbled by you. To those of you who learned the movements and are hoping that they have magic in them…they do. You are the magic. https://t.co/yu9gxTuYIK — Jason Isaacs (@jasonsfolly) August 26, 2019
The interview ended with a look at a recent Malfoy reunion between he and Tom Felton at a recent fan convention. When asked if his Potter character was the one he is recognized for the most he said it was actually the opposite. Potter fans are probably not too surprised he goes incognito without his infamous platinum locks. Isaacs full interview on New York Live can be seen below. The prequel to Jim Henson's The Dark Crystal, The Dark Crystal: Age of Resistance, also voiced by Wizarding World alum Helena Bonham and Toby Jones is streaming now on Netflix.
Bonnie Wright is a Podcast Guest and Teases a Project for Audible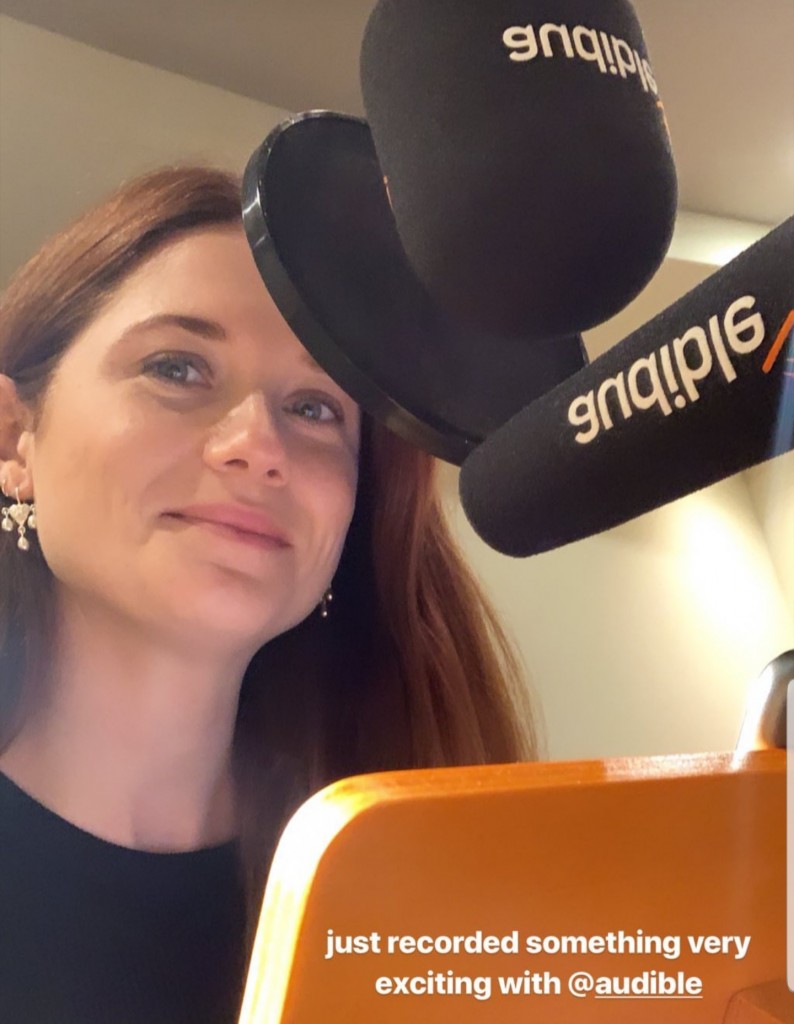 Bonnie Wright, who's best known to Potter fans as Weasley little sis and the Chosen One's chosen one Ginny Weasley, was a guest on the latest episode of the I'm Over It podcast. Wright sat down with podcast host Atlanta de Cadenet Taylor at her Venice home to talk about her environmental activism work, her post-Potter directing career and of course her time in the Wizarding World. Listen to the full episode of I'm Over It and get ready for another surprise headed our way from Wright. Earlier this week she posted this photo on Instagram with the caption, "Just recorded something very exciting with @audible" This may or may not be Wizarding World-related but either way, we can't wait to find out what it is!
Jamie Campbell Bower's Band on Tour
Jamie Campbell Bower, one of the only actors to appear in both Harry Potter and Fantastic Beasts as a young Gellert Grindelwald, is multi-talented on screen and off. When he's not acting, Campbell Bower models and fronts the punk band Counterfeit. The group is taking their music on tour next month in the US and Canada.Take a look at the date below that the Dark Wizard posted this week on his Instagram:
Behind the Scenes Look #3 at Brendan Gleeson in Mr. Mercedes

Season 3 of Mr. Mercedes, the TV adaptation of the Stephen King trilogy, is on the way and Brendan Gleeson, Harry Potter's Mad-Eye Moody, is back as retired detective Bill Hodges. An exclusive new behind-the-scenes look at the series was revealed this week from Bleeding Cool  and includes a roundtable discussion with Gleeson and cast and director Jack Bender. Take a look at the new footage and the casts' take on it below. Season 3 of Mr. Mercedes premieres on the Audience Network September 10.

Helen McCrory on Her Peaky Blinders Character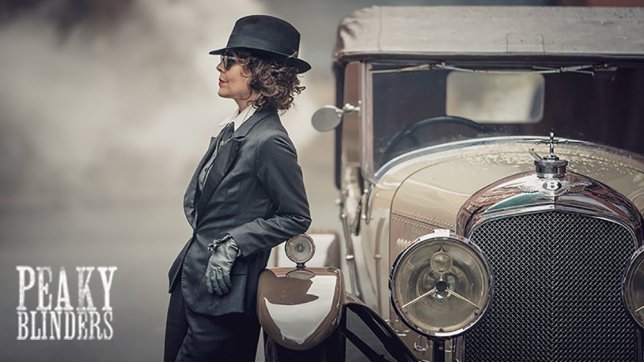 Season five of the award-winning  post WWI British crime drama Peaky Blinders finally debuted last weekend. Following episode one Metro had a chance to talk to series star Helen McCrory about the evolution of her character Aunt Polly and what she means to Peaky Blinders fans.
'I never realised what a big character Polly would become,' she says. 'I've never signed a contract — I'm the only person who hasn't — and still now I don't know where she's going or how important she's going to be in the end. I had no idea how much people liked her either until we did screenings and people cheered when she was on the screen."
McCrory, who played Narcissa Malfoy in the Potter films, continued,
"I began to get letters from people saying what Polly means to them, and someone came up to me and said they'd lost a child, so that storyline had really affected them — which really took me aback." 
Are you excited Peaky Blinders is back? Narcissa fans will also be able to hear her when she voices Lord Asriel's daemon Stelmaria in the anxiously awaited His Dark Material TV adaptation coming soon to BBC One and HBO. See the full interview with Helen McCrory on Metro.
Director Confirmed for Ezra Miller's Standalone The Flash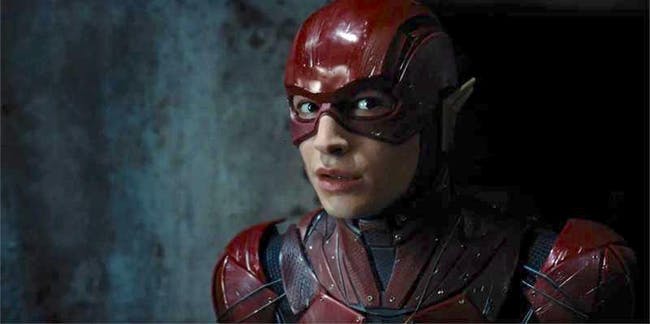 Earlier this summer we reported that DC's The Flash starring Fantastic Beasts Ezra Miller had finally found a director after a couple of years  in flux. Now according to Fandango that director, Andy Muschietti, has confirmed he indeed will helm the stand alone speedster film. Muschietti, who's on the promotional tour for his most recent film, the thriller It Chapter Two, was asked if there will be any horror in The Flash,
 "An element if horror? I don't think so. What captivated me about the Flash is the human drama in it," he said.  "The human feelings and emotions that play in the drama [of it]. It's going to be fun, too. I can't promise that there will be any horror [elements in it], really, but it's a beautiful human story."
That's probably just fine for Miller. There may be enough horror in Aurelius Dumbledore's plot line anyway. On The Flash front, at least we know a story's in the works and we'll let you know when it finally goes to production.
A New Netflix Series from David Heyman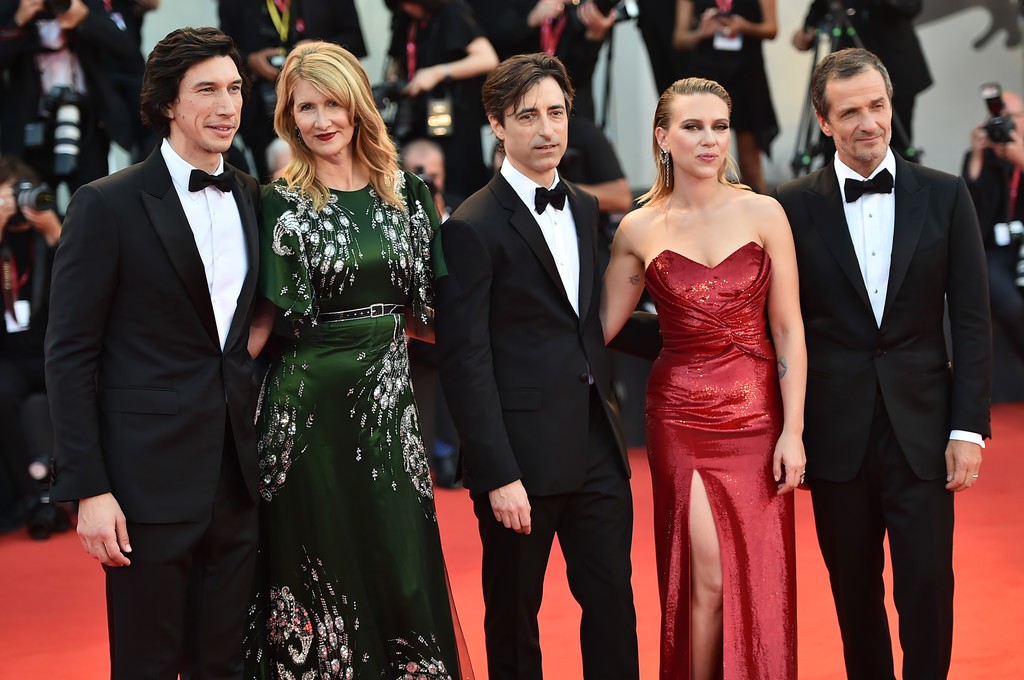 Wizarding World producer David Heyman has an eight-episode TV series in the works for Netflix called Clickbait.Here's the gist of the plot from Deadline,
"Clickbait explores the ways in which our most dangerous and uncontrolled impulses are fueled in the age of social media, and reveals the ever widening fractures we find between our virtual and real life personas."
Heyman's next project sounds fascinating! It does make us wonder how the Wizarding World would fare in the age of social media. Sounds like a Leakycon panel waiting to happen!! Filming for Clickbait will take place in Melbourne and according to Deadline it's the first Netflix original series to be made there.
Heyman was also on hand at the Venice Film Festival this week for the premiere of another one of his Netflix projects, Marriage Story starring Adam Driver and Scarlett Johannson. Marriage Story opens in limited theaters November 6 and then begins streaming on Netflix December 6.
Happy Back to Hogwarts Potterheads!! Let us know what you're doing to celebrate and how your own back to school experience is going this year. Don't miss our latest Theater Round-Up that includes news from Harry Potter and the Cursed Child which as we're sure you know begins on this very day. Have a great week and we'll see you back here next time!