Potter Puppet Pals' Comedic Magic Comes to LeakyCon Boston!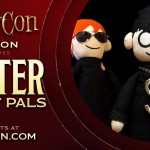 Sep 11, 2019
The parody group Potter Puppet Pals have joined the LeakyCon Boston special guest lineup, bringing their magical brand of hilarious puppeteering to the Seaport Convention Center for their first performance since 2017.
According to Mischief Management, the Potter Puppet Pals specialize in "absurdist" Harry Potter videos featuring an "egomaniacal Harry Potter, a completely oblivious Ron, an overly morose Professor Snape and an occasionally naked Dumbledore." As of today, their "Mysterious Ticking Noise" YouTube video has accumulated over 188 million views, making it one of the most popular comedy videos ever.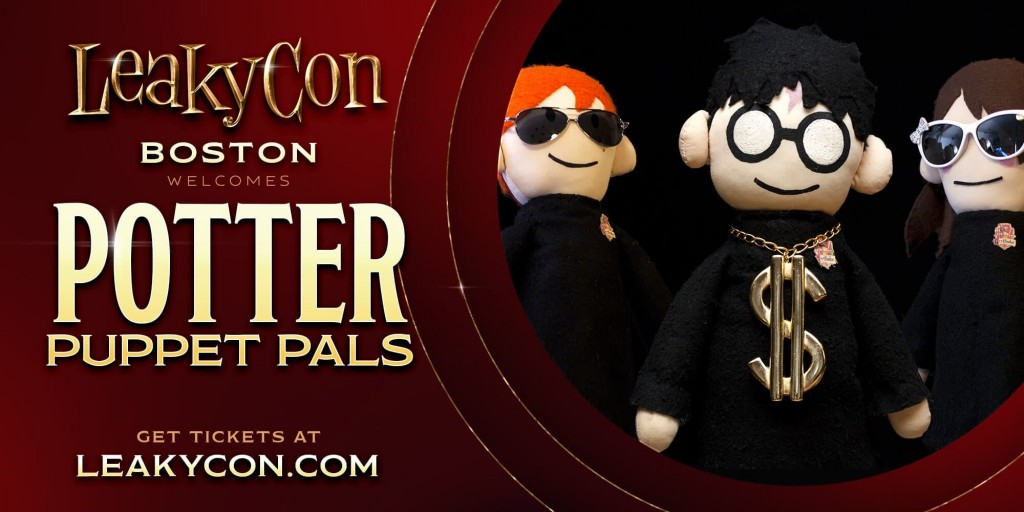 The group takes the stage for their live performance on Sunday, Oct. 13, the last day of the premiere unofficial Harry Potter fan convention. Fans can reserve a photograph experience with Potter Puppet Pals now for $20.
The convention, which kicks off Friday, Oct. 11, will also feature our favorite Fantastic Beasts and Where to Find Them No-Maj, Dan Fogler (Jacob Kowalski), as well as beloved familiar faces from the Harry Potter film series, actors Stanislav Yanevski (Viktor Krum), Chris Rankin (Percy Weasley) and Luke Youngblood (Lee Jordan).
Additionally, the special guest lineup includes fan-favorite podcasts PotterCast, MuggleCast and Harry Potter and the Sacred Text. And, bringing the party to the opening night of the convention, Wizard Rock bands Harry and the Potters, Draco and the Malfoys, Tonks and the Aurors and Lauren Fairweather return after wildly popular performances at LeakyCon Dallas last month!
THE WROCK LINEUP IS HERE! Your favorite wizard rock bands are bringing the party to Friday night at LeakyCon Dallas and LeakyCon Boston!

? @hatp@laurenfairwx@TonksNtheAurors@datm ? pic.twitter.com/rKoBNMIrBw

— LeakyCon (@LeakyCon) May 21, 2019
For information on the event schedule, including Wizarding World panels, house meet-ups, wizard rock discussions, a Snitchwiches panel by Harry and the Potters and a panel featuring The Leaky Cauldron team with founder and webmistress Melissa Anelli, read Leaky's programming recap here.
Those interested in purchasing tickets can still do so at LeakyCon.com. And, for those who have tickets in hand and are simply counting down the days, enjoy "The Mysterious Ticking Noise" from Potter Puppet Pals below!