Weekly Round-Up: Robert Pattinson on Zoe Kravitz as Catwoman, a New Look at Helena Bonham Carter in The Crown and More!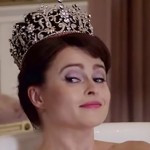 Oct 27, 2019
Another magical week in the Wizarding World as we head towards one of the biggest days on the Potter calendar, Halloween! On the heels of its tenth anniversary, Leakycon announced Harry Potter's Seamus Finnigan, Devon Murray as a special guest next year in Orlando, MinaLima unveiled their new gift wrap collection, we got a closer look at the Keys and Curios journal from Wizarding World Gold and Comcast revealed Universal Orlando's upcoming fourth park, Epic Universe will open in 2023. On top of that, after almost a year, we got a glimpse of J.K. Rowling at the One Young World Summit as she unveiled Lumos' new campaign #HelpingNotHelping and we attended the London premiere of the new magical fan film Sisters of the House of Black!
This week in our Harry Potter and Fantastic Beasts Actors Round-up Robert Pattinson talks The Lighthouse, Harry Potter alum portraits revealed for Children in Need album, a premiere date for The Trail of the Chicago 7 with Eddie Redmayne, Chris Rankin discusses actor job shaming on BBC Radio, trailers galore for former wizards including Helena Bonham Carter as Princess Margaret in the The Crown and more!
Robert Pattinson on The Lighthouse Press Tour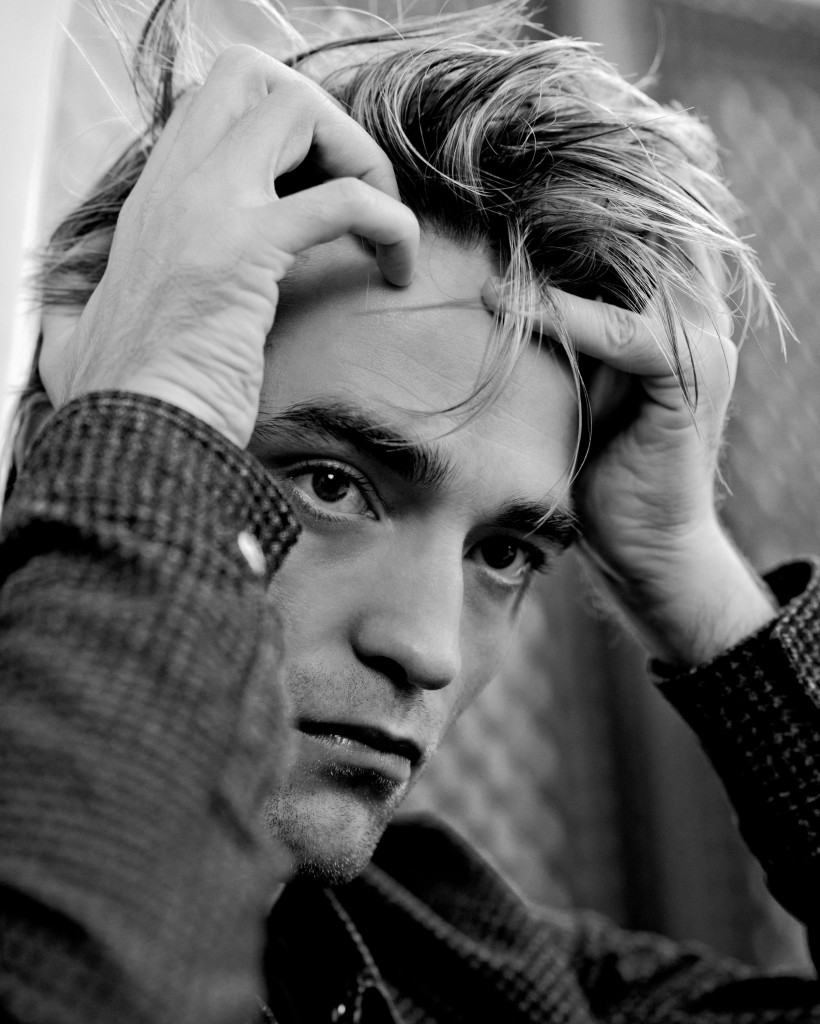 Image credit: Ryan Pfluger for the New York Times
Robert Pattinson has done some pretty high profile interviews surrounding the recent opening of The Lighthouse. The former Hogwarts Triwizard champion stars in the highly acclaimed fantasy horror film based on a true story about two lighthouse keepers stranded for months at sea off the coast of Maine because of a raging storm.
Pattinson spoke with the New York Times and the Los Angeles Times about the film and some of the extreme measures he used to get into character on set. In a feature on his Lighthouse co-star Willem DaFoe in Mr Porter he gave some Dark Arts-worthy details on his technique,
"I would sneak off into a corner and gag, away from Willem. I think everyone feels very emotional when they're throwing up, and it's quite a nice little trick to get there. He didn't know I was doing it until one scene where I was absolutely forced to do it in close proximity." 
That is dedication to the craft if we have ever seen it. Just that story may help secure him a statue or two during awards season.
During another Lighthouse interview with Entertainment Tonight Pattinson weighed in on the recent casting of Zoe Kravitz, Leta Lestrange, as Catwoman opposite his Caped Crusader in the upcoming Batman film,
"Yes! Zoe's great and I've known her for years and years and years," he replied when asked if the actress has what it takes to tackle the feline femme fatale. "I mean, I've been friends with her for like ten years and she's brilliant."
As always we are thrilled to see a magical mashup on screen. We're counting on the acting prowess from these two former wizards to help us forget their roles in the Potterverse when we see them together in Gotham City.
Harry Potter Alum on Children in Need Album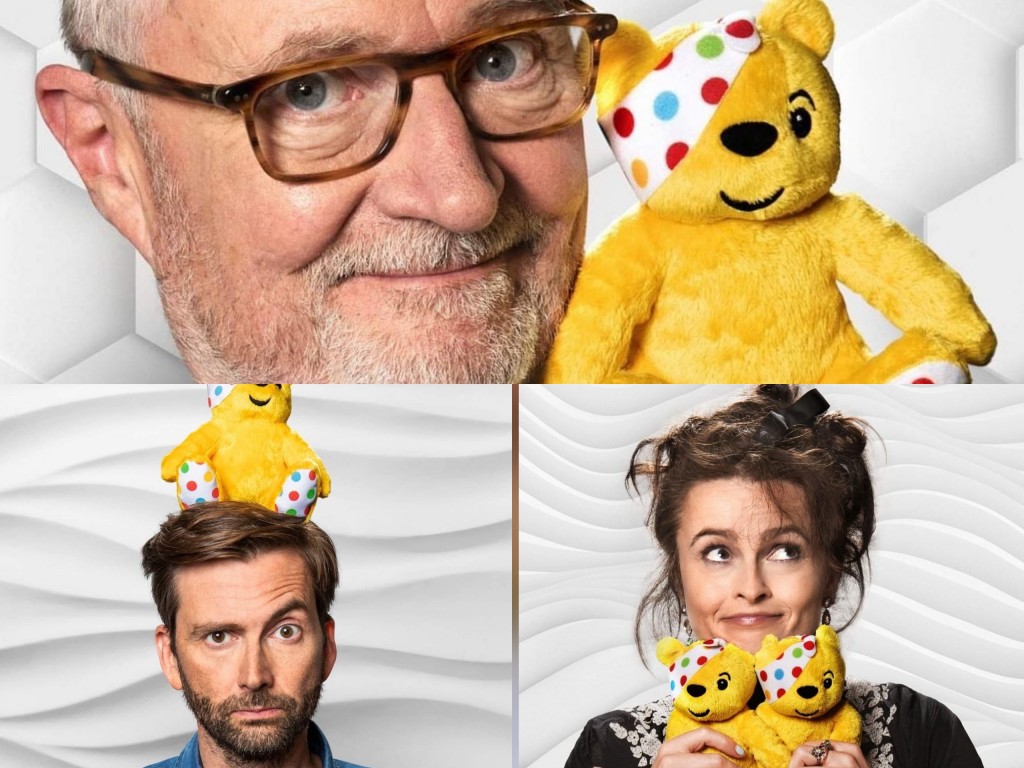 Earlier this month we shared the news that David Tennant (Barty Crouch Jr.), Jim Broadbent (Professor Slughorn) and Helena Bonham Carter (Bellatrix Lestrange)  would be featured in an upcoming project Get It Covered, an album of cover songs created to benefit the UK charity Children in Need, which provides grants that support disadvantaged youth in the UK. The recording of the album will also be turned into an hour-long documentary starring the Harry Potter alumni, along with Olivia Colman, Jode Whittaker, Shaun Dooley, Luke Evans, Suranne Jones, Adrian Lester and Himesh Patel.
This week BT chatted with Tennant on his song choice coinciding with the release of the promotional photos for the album above,
 "Well, I had a few ideas of the song I might do but as soon as I suggested Sunshine On Leith by The Proclaimers, it seemed to be set in stone and everybody was very keen that we stick with that and it's been a very important song for me.I've loved The Proclaimers, they have been the soundtrack of my life, really, and this is their biggest anthem probably."
Helena Bonham Carter will be covering "Both Sides Now" by Joni Mitchell and Jim Broadbent will sing "Blue Moon" by Rogers and Hart. There's a group cover as well of "It Must Be Love by" Labi Siffre on the album which releases this Friday, November 1. This sounds like a brilliant holiday  gift for any Potter fan! Go to BBC Children in Need to preorder.
A Premiere Date for The Trial of the Chicago 7 with Eddie Redmayne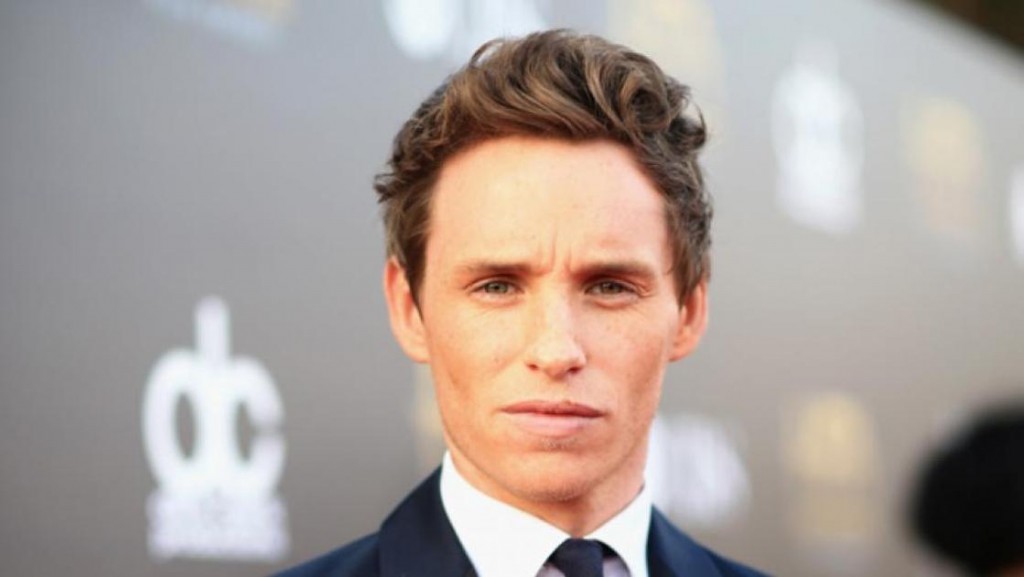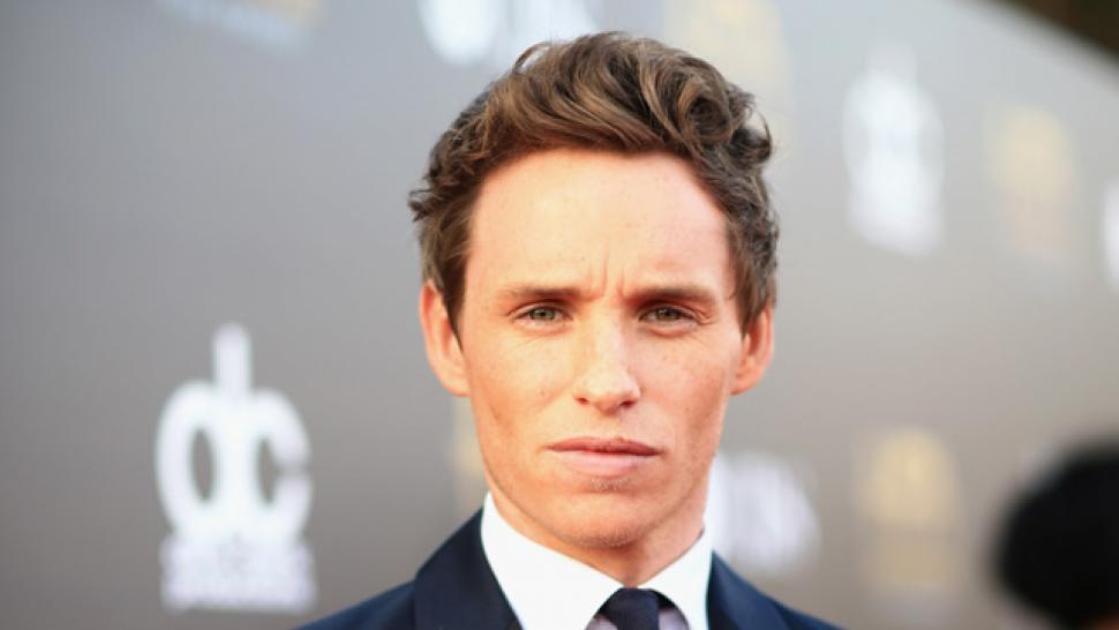 Fantastic Beasts star Eddie Redmayne plays the  political activist Tom Hayden, in the upcoming star studded biopic The Trial of the Chicago 7 from acclaimed director Aaron Sorkin. According to Deadline , the film which was put on hold last year while Sorkin focused on To Kill a Mockingbird on Broadway, is heading into production in Chicago and New Jersey. US fans, keep an eye out for Newt Scamander. It sounds like he might be spending some time on your side of the pond before taking a Portkey to production of Fantastic Beasts 3 in February!  The Trial of the Chicago 7 will have a limited release next September and opens in theaters worldwide October 2, 2020.
Chris Rankin Talks Job Shaming on BBC Radio
Recent Leakycon special guest Chris Rankin was also a guest last week on the BBC Radio show Front Row. The actor who played Percy Weasley in the Harry Potter films came on to discuss the topic of actors being job shamed after a recent incident with Katie Jarvis of the series EastEnders. Rankin defended the actress who was belittled in the tabloids for taking work as a security guard between acting jobs.
"The reality of the situation is there are a lot of actors and not very many parts. You can't always wait for the next one to come around. Sometimes you just have to get a job," said Rankin.
Matt Hood from UK Actors Equity said on the program that out of the 50,000 members of Actors Equity in the UK two-thirds work less than 20 weeks per year and only ten percent are working on any given day.
Rankin told the host that he worked in a restaurant after the series wrapped and he thought there was absolutely no shame in working outside of the industry.
"Acting," he said, "is just like any other job and there are bills to pay in between."
You can hear Rankin's full interview with Front Row on BBC Sounds.
Evanna Lynch's The Chickpeeps Podcast Returns for Season 2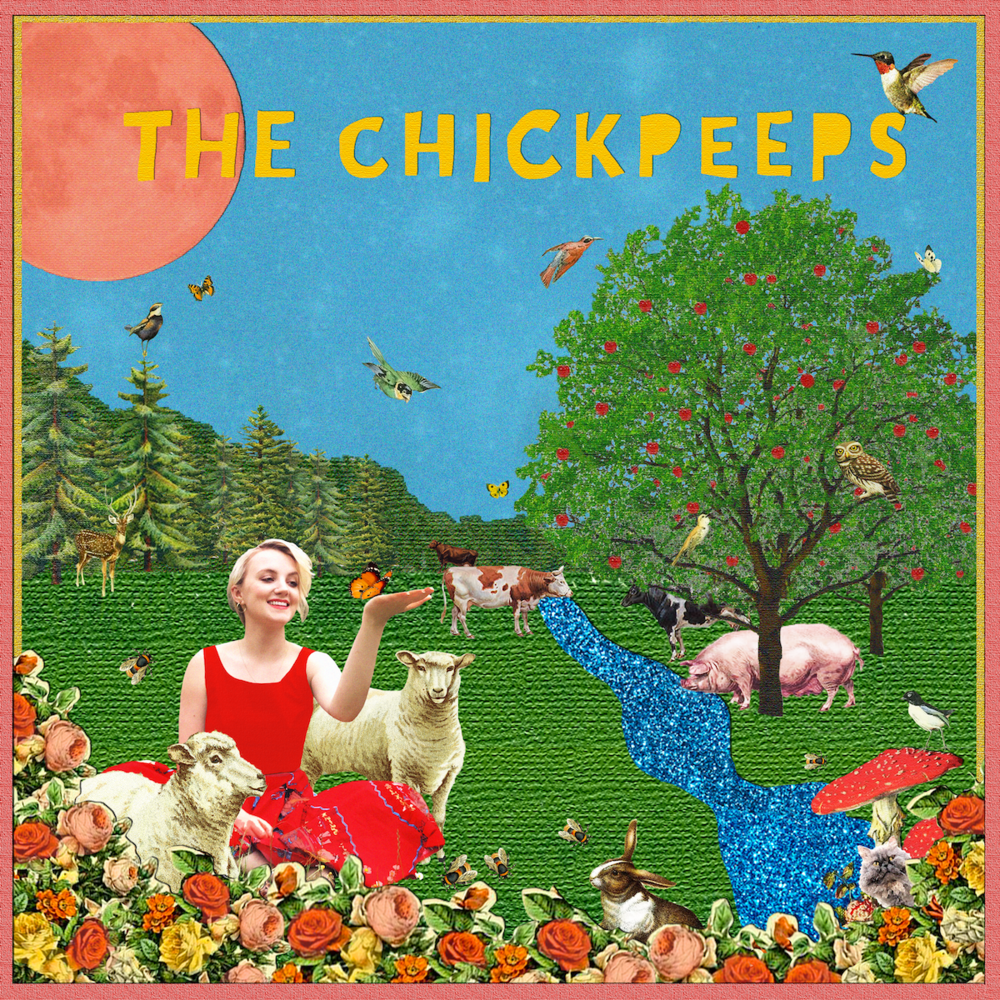 Evanna Lynch, who's best known to Potter fans as Ravenclaw Dumbledore's Army pal Luna Lovegood, is bringing back her vegan podcast Chickpeeps for a second season. Join she and her co-hosts Robbie Jarvis who played teen James Potter, Tylor Starr of the Protego Foundation and Momoko Hill as they discuss animal rights activism and the benefits and challenges of a vegan lifestyle. New episodes begin November 1!
Season 2 of The ChickPeeps launches on November 1st, World Vegan Day! @Evy_Lynch @oh_momoko @Robbie_Jarvis and @tylorstarr will be back to talk vegan life and staying spangly on a weekly basis next Friday! Hope you'll tune in! ???

— The ChickPeeps Vegan Podcast (@ChickPeepsPod) October 25, 2019
Warwick Davis to Host EPCOT Holiday Event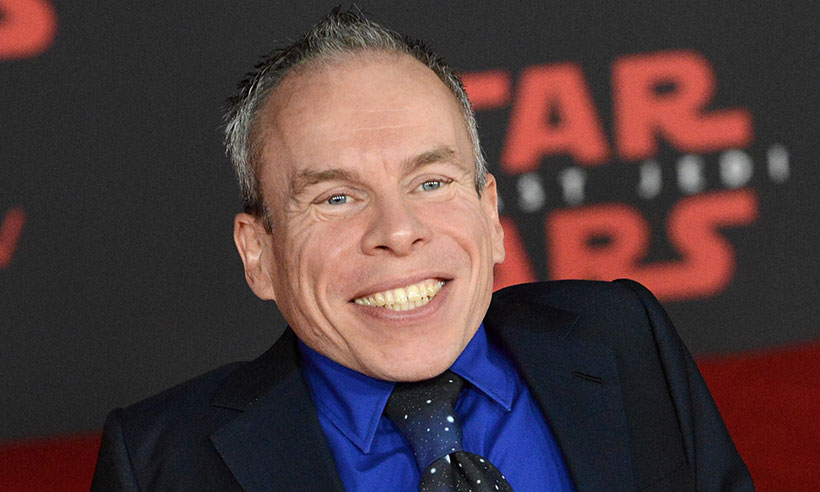 Believe it or not, the holiday season is almost upon us, and Warwick Davis, Harry Potter's Charms Professor Flitwick and Griphook the Goblin will be in the spotlight for the festivities at Walt Disney World. Davis has been chosen as one of the narrators for the Candlelight Processional at EPCOT's International Festival of the Holidays. With his place in the Star Wars fandom as well as the Potterverse, it's no wonder he's taking part in this popular Disney Christmastime event. See the full list of celebrity narrators below. If you want to see Davis host the processional, make sure you're at EPCOT December 19-21!
Ming-Na Wen – 11/29-12/1
Neil Patrick Harris – 12/2-12/5
Whoopi Goldberg – 12/6-12/7
Isabella Rossellini – 12/8-12/10
Chita Rivera – 12/11-12/12
Gary Sinise – 12/13-12/15
Pat Sajak – 12/16-12/18
Warwick Davis – 12/19-12/21
Steven Curtis Chapman – 12/22-12/24
Edward James Olmos – 12/25-12/26
Marlee Matlin – 12/27-12/28
Lisa Ling – 12/29-12/30
 Davis also made an appeal to his fans on Twitter this week in honor of Dwarfism Awareness Day. We're thinking about what we can do to comply with his wish. How about you?
On this, World #DwarfismAwareness Day, if I were to ask one thing of society, it would be for greater understanding, knowing that whatever someone's physical difference is, as a person, they are no different. We all aspire to live our best life and we can if we help each other.

— Warwick Davis (@WarwickADavis) October 25, 2019
Geminio: Trailers Galore for Former Wizards
Helena Bonham Carter in The Crown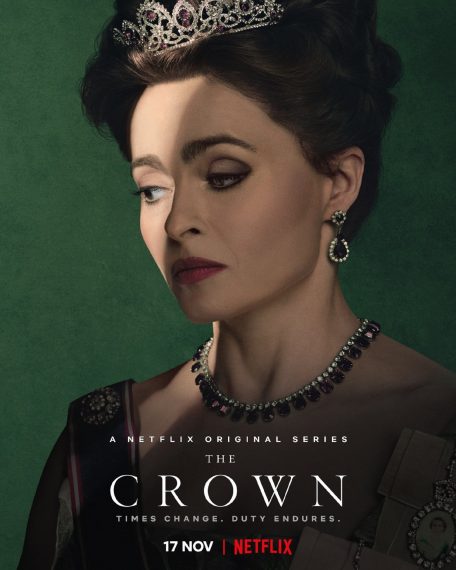 Fans of the Netflix period drama The Crown are ready and waiting for season three starring a new aged up cast including Harry Potter's Bellatrix Lestrange Helena Bonham Carter as Princess Margaret. This season will cover the period of 1964-1976 and the same actors will be returning for a recently renewed fourth season. Take a look at the new trailer for The Crown below which screens at AFI Fest in Los Angeles the day before its Netflix premiere November 17.
Robert Pattinson in The King
In addition to the critical acclaim Robert Pattinson is receiving for The Lighthouse,  he can also be seen as the French Dauphin opposite Timothee Chalamet in the upcoming Netflix film The King. Take a look at the latest trailer for the film and all that hair on Pattinson for The King which can be streamed on Netflix November 1.

Gary Oldman in The Laundromat
The second trailer for The Laundromat with Gary Oldman dropped just ahead of it's October 18 premiere on Netflix. The Oscar winning actor who played Sirius Black in the Harry Potter films stars in the true story of the Panama Paper scandal which linked some of the most powerful political figures in the world to secret banking accounts in an effort to avoid taxation. The Laundromat premiered at the Venice Film Festival earlier this year. Oldman and his on screen Wizarding World godson Daniel Radcliffe reunited at the Toronto Film Festival last month for another screening of The Laundromat.

Domhnall Gleeson in Peter Rabbit 2
Did cool brother Bill ever do any gnome tossing in the Weasley's garden? If so, he may have been training for his role in the Peter Rabbit films. Gleeson is back as Mr. Tom McGregor in Peter Rabbit 2. Take a look at the first trailer for the live action CGI rom com that opens in theaters April 3, 2020 just ahead of Easter.

David Thewlis in The Feed
David Thewlis, the actor who played beloved Marauder and resident werewolf Remus Lupin, stars in the upcoming sci-fi drama The Feed about a man who invents a brain implant that allows people to read each other's minds.Take a look at the preview of season one below for the series that premieres on Amazon November 22.

Bill Nighy in Star Dog and Turbo Cat
Bill Nighy who played Minister for Magic Rufus Scrimgeour in Deathly Hallow Part 1 voices a character named Sinclair in the upcoming animated feature Stardog and Turbo Cat about a lost dog and a genius cat trying to find their way home in space Check out the trailer below for the film that opens in UK theaters Dec 6, 2019.

That's all the actors news for this week! Take a look at the latest Wizarding World news from the stage in our new Theater Round-Up and Happy Trick or Treating Potterheads! Stay safe!!