Weekly Round-Up: Rupert Grint and Tom Felton Talk 'Harry Potter' on Press Tours, Imelda Staunton in Talks for 'The Crown' & More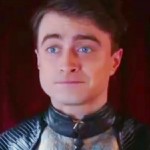 Nov 24, 2019
Another big week in the Wizarding World comes to a close with a Whiz-bang! The Phelps brothers and Minalima opened Harry Potter: The Exhibition in Portugal, Universal Orlando gets ready for Christmas, we shared a sneak peek at a Hedwig pattern from Insight Editions forthcoming book Harry Potter Knitting Magic  and Leakycon announces a second 2020 event in Denver!
This week in our Actors Round-Up, a first look at Daniel Radcliffe in the new season of Miracle Workers, Rupert Grint and Tom Felton talk Harry Potter in new interviews, while Robert Pattinson and Helena Bonham Carter do some Wizarding World reminiscing, Luke Youngblood stars in an upcoming Netflix animated series, Eddie Redmayne wants Hagrid to appear in Fantastic Beasts, Jason Isaacs gets a new film role and more!
A First Look at Daniel Radcliffe in Season 2 of Miracle Workers
Earlier this year Daniel Radcliffe had in his first regular television role in the comedy series Miracle Workers. The first installment of the anthology based on the Simon Rich's novel What in God's Name was the most watched new cable comedy of the season according to Deadline.
From wizard to king. Harry Potter himself is back for season two deemed Miracle Workers: The Dark Ages. Here's Deadline's synopsis of the next round,
"The 10-episode run follows a group of medieval villagers trying to stay positive in an age of extreme income inequality, poor healthcare and widespread ignorance. Their king? A bumbling Radcliffe, who seems to treat his fowl a lot better than his quite-subjugated subjects."
Check out the first teaser for Miracle Workers: The Dark Ages which airs Tuesdays at 10:30pm ET beginning January 28 on TBS.

Rupert Grint on Emma Watson and Potter Days in New Interviews
On the press tour for his most recent series, Servant, Rupert Grint shared his thoughts on rumors that Tom Felton and Emma Watson were dating:
"There was always something. There was a little bit of a spark," He told Entertainment Tonight, "But we were kids. It was like any kind of playground romance," he said, jokingly adding, "I didn't have any sparks. I was spark-free."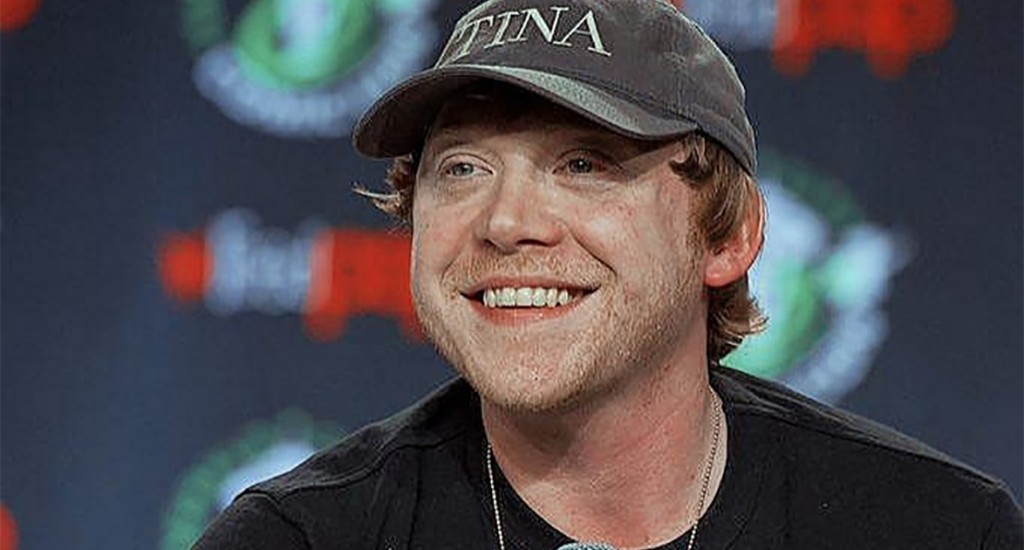 During an episode of the Happy Sad Confused MTV podcast with Josh Horowitz, Grint shared that he was tutored on set with Watson:
"I don't know what this says about where I was on the curriculum, but I was schooled with Emma … She's pretty smart. She's just not supposed to be that smart [as a kid]."
Servant, an upcoming psychological thriller series starring Grint, will premiere on November 28th on Apple TV+, and has already been renewed for another series.
Tom Felton Talks Potter Reboot Possibilities on the Ophelia Press Tour
Tom Felton's most recent movie, period drama Ophelia, also starring Star Wars's Daisy Ridley (who, turns out, is a huge Harry Potter fan!) launched this week. The movie tells the story of Shakespeare's Hamlet from Ophelia's perspective, and Felton stars as Laertes. On the press tour, Felton discussed a recent interview given by Emma Watson.
In the Vogue interview with Paris Lees, Watson say she was 'self partnered' — a celebration of sorts of single life.  When asked by The Daily Mail about this, Felton said he loved the idea, and that he's  also 'happily self-partnered':
'I think in this day and age it's not a necessity to be with someone just for the sake of being with someone, so I like the idea of self-partnering. 
'I think you need to love yourself before you can love anyone else, so that's a start.'
He said that he'd spoken to Dan Radcliffe recently, and whilst it's nice to reminisce on the past, the best part of meeting with the Potter actors is looking to the future.
He said he'd obviously love to come back to Hogwarts given the chance, and even gave ideas for a reboot — with Emma Watson as Hagrid?
'I think we should come back and do the opposite, Rupert [Grint] should play Draco, I'll play Hermione, Dan can play Dobby, and Emma can be Hagrid, it's the perfect re-casting! It'll be an interesting spin [on it]. 
'But, seriously, if there was another chance to be in another movie then I'm sure all of us would jump at the chance to be part of it.' 
Ophelia is in select theatres now, and will reach on demand November 27th. See photos of Felton in the movie below: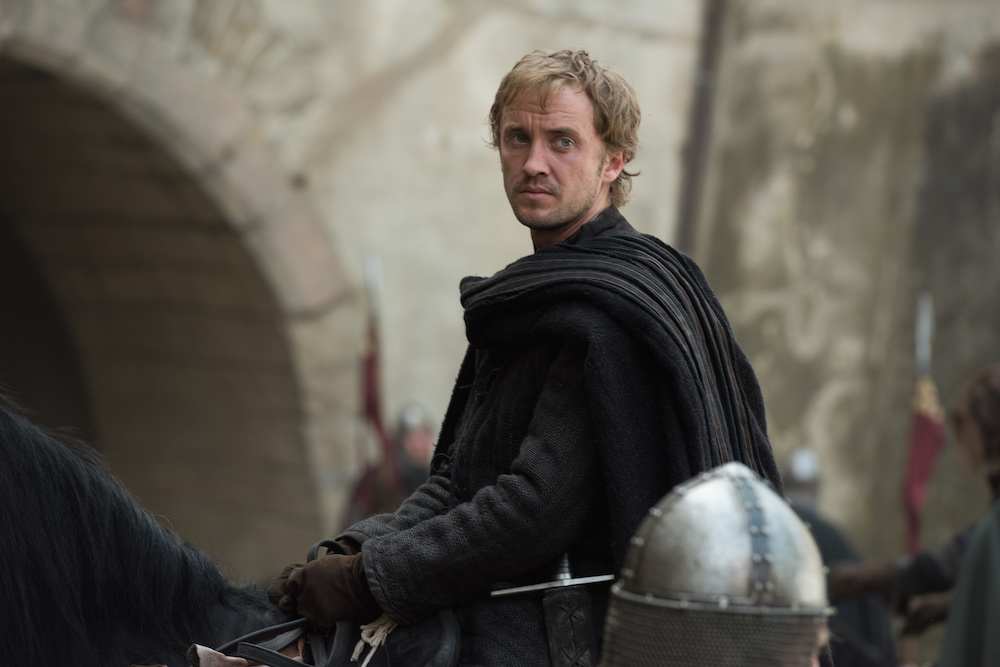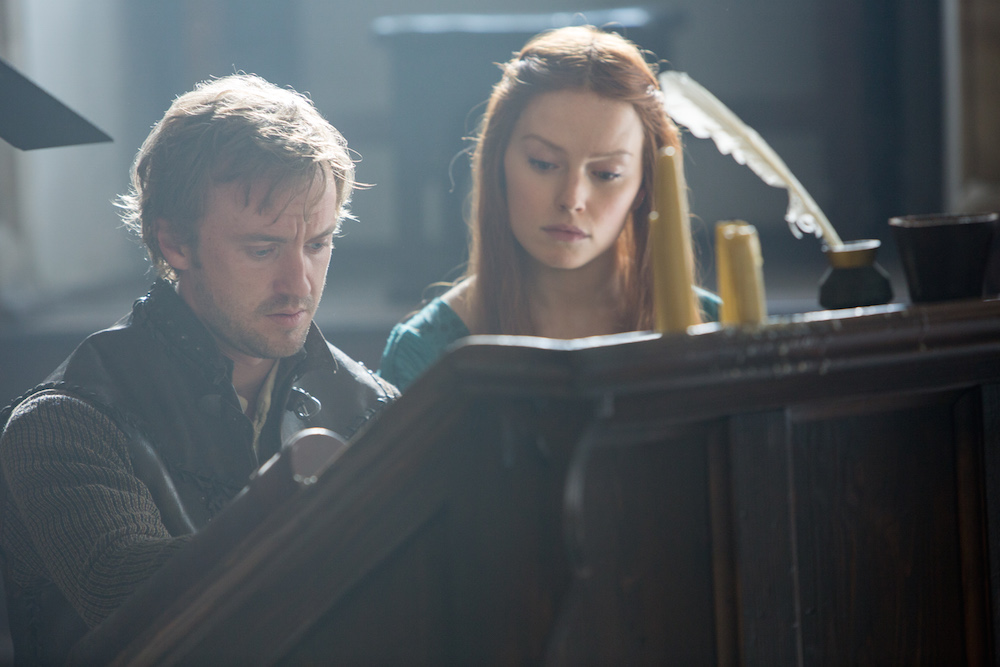 Imelda Staunton In Talks To Play the Next Queen in The Crown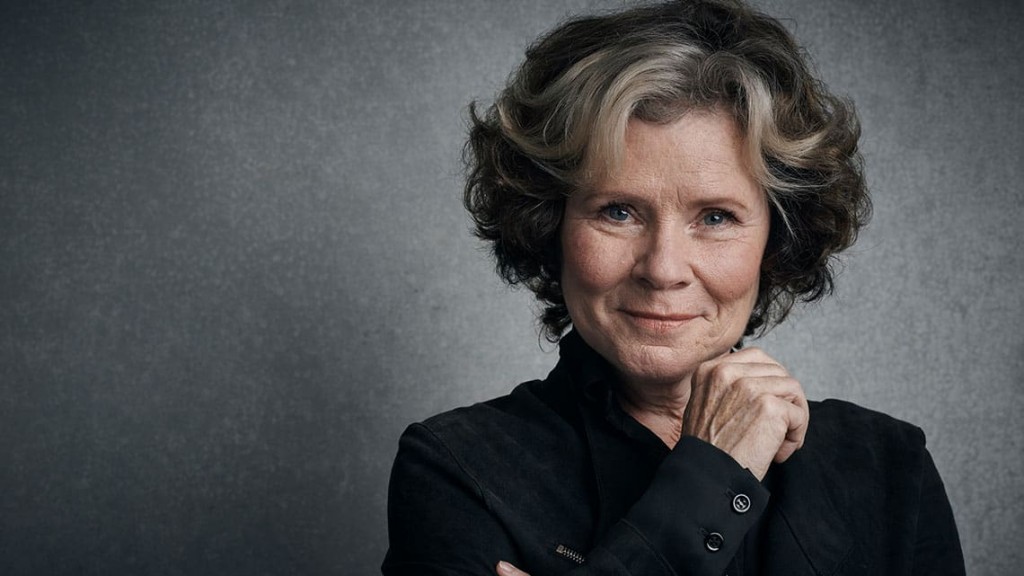 On the heels of the season three premiere of The Crown starring Helena Bonham Carter, rumors were flying this week that Harry Potter's Dolores Umbridge, Imelda Staunton would be stepping into the role of Queen Elizatbeth in seasons five and six of the Netflix series.
Variety came back with a statement from Netflix saying that the casting of Staunton as the Queen "remains pure speculation". Interestingly, some other outlets fueled the fire later saying that another former Potter alum Fiona Shaw, Petunia Dursley, would join Staunton as the next Princess Margaret after Bonham Carter.
Deadline have confirmed that Staunton is in talks to portray Queen Elizabeth next, but a deal has not been agreed. We can barely stand thinking about all of this Potter in one place – stay posted for any news on this possible casting!
Luke Youngblood Leads Voice Cast of Fast and Furious Animated Series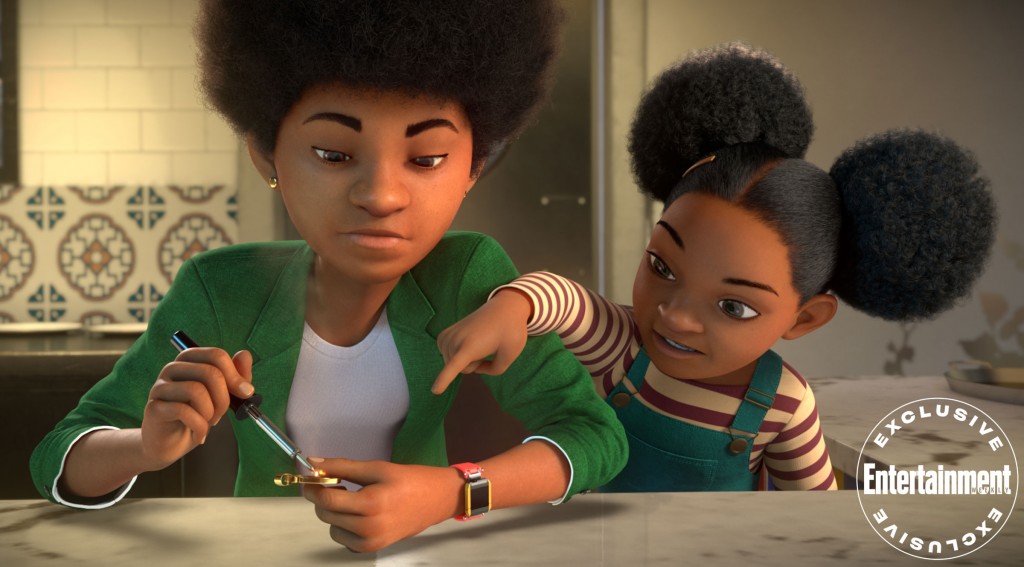 We couldn't be more thrilled for recent Leakycon special guest Luke Youngblood on the reveal of his newest voiceover project. The actor, who played Weasley twins BFF Lee Jordan, will be heard in the upcoming animated series Fast and Furious: Spy Racers as 13-year-old tech genius Frostee Benson. Youngblood gave us some hints in our recent exclusive interview but wasn't able to share the full scoop until now. EW summarizes the plot this way,
"Spy Racers follows the adventures of teenager Tony, who follows in his cousin's footsteps when a government agency recruits he and his friends to infiltrate an elite racing league that is a front front for a crime organization bent on world domination." 
Fans can hear their favorite Quidditch commentator in Fast and Furious: Spy Racers beginning December 26 on Netflix.
Robert Pattinson Reminisces on his Goblet of Fire Days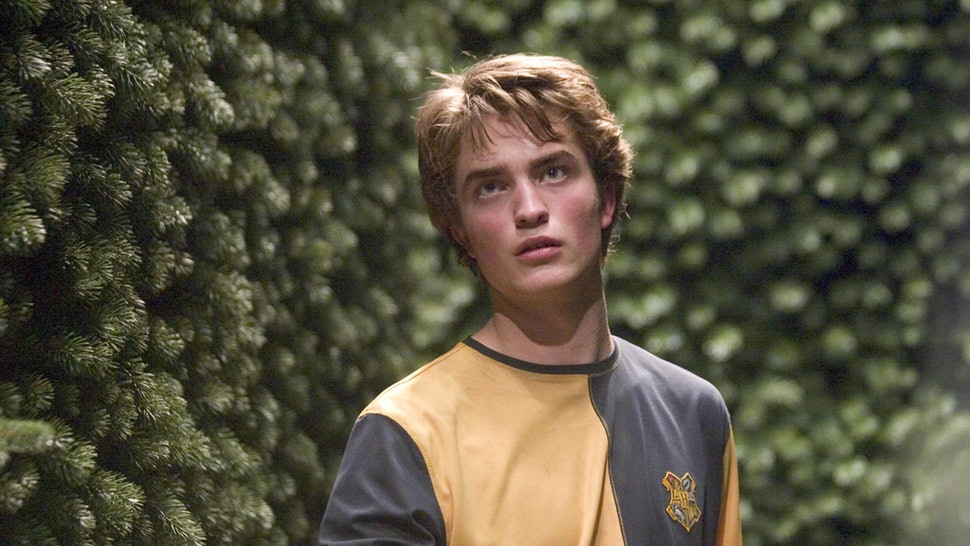 Robert Pattison has been busy making the rounds for his latest role in the critically acclaimed film The Lighthouse. In a recent interview on the podcast HFPA in Conversation via Buzzfeed the actor who played the ill-fated Triwizard Champion Cedric Diggory shared some fond memories of his Potter days,
"It was a really nice environment on Harry Potter," he told host Kristien Gijbels.
He went on to describe it further,
"Even compared to movies I've done since, it was very protective,"[..]"the way the kids were treated…In Harry Potter, they were at school, and they were kind of doing work at the same time."[…]"It felt like a very friendly, family environment."
Pattison also reminisced about the Goblet of Fire press tour and the impression it made on his career,
"I remember going to Tokyo for the first time, and sitting in my room looking out over the city and being like, 'How has this happened?'"[…]"I really like that movie…I wouldn't be acting if it wasn't for that."
As Potter fans, we're happy to hear the impact his Wizarding World experience made even with his fame coming from his years as a vampire. The Lighthouse starring Robert Pattinson is in theaters now.
Eddie Redmayne Wants Hagrid to Appear in Fantastic Beasts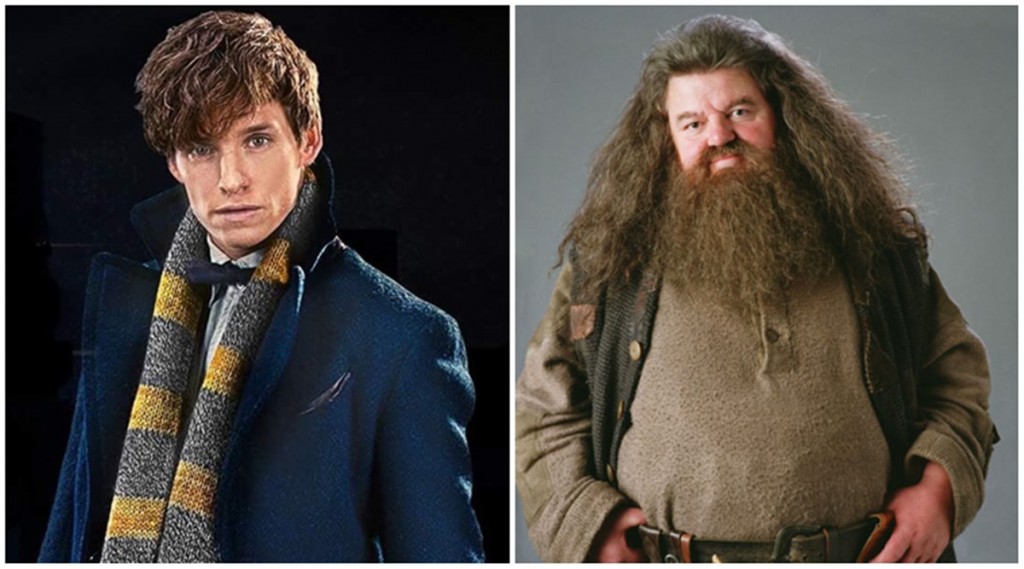 Eddie Redmayne is another Wizarding World actor out promoting a big film project these days. He stars in the upcoming adventure drama The Aeronauts as scientist James Glaisher who in 1862, attempted to find the secrets of the heavens via hot air balloon. This week he could be found on Reddit answering fan questions. One fan wrote in asking which Harry Potter character he would like to see in the next Fantastic Beasts3. Redmayne replied,
"Hagrid Hagrid always Hagrid".
It may be just a little early in the prequel series to see Hagrid, since he was born in 1928, but we have no doubt J.K. Rowling will give us that satisfying Potter-Beast connection and at least give us a glimpse of the future gamekeeper during his Hogwarts years. Fingers crossed!!
Helena Bonham Carter Dishes on Daniel Radcliffe
Bellatrix Lestrange has stepped into the role of Princess Margaret in season 3 of The Crown and she's making the late night rounds to chat about it. This week on the Late Show with Steven Colbert she talked the newest installment of the popular period drama, but also did some dishing on a few of her former film co-stars including Daniel Radcliffe! Did you know he was a poet? Take a look at the clip below to find out more about Radcliffe and Bonham Carter on the set of Harry Potter.

Emma Thompson Talks to Kids on BBC Radio 1
Dame Emma Thompson, the award-winning actress who played Professor Trelawney in the Harry Potter films has been out promoting her latest movie Last Christmas.Thompson wrote and stars in the new holiday rom com based on the George Michael song by the same name. Earlier this week she stopped by BBC Radio 1 for a Q and A with some adorable children callers asking some "difficult" questions. One boy asked about her best onscreen kiss. One of her two answers was the actor who played Hagrid, Robbie Coltrane, in the 80's TV series Tutti Frutti. This is a treat for Potter fans if you've not seen the clip before. Check it out  along with the rest of the hilarious and sometimes insightful conversation below.

A New Film for Jason Isaacs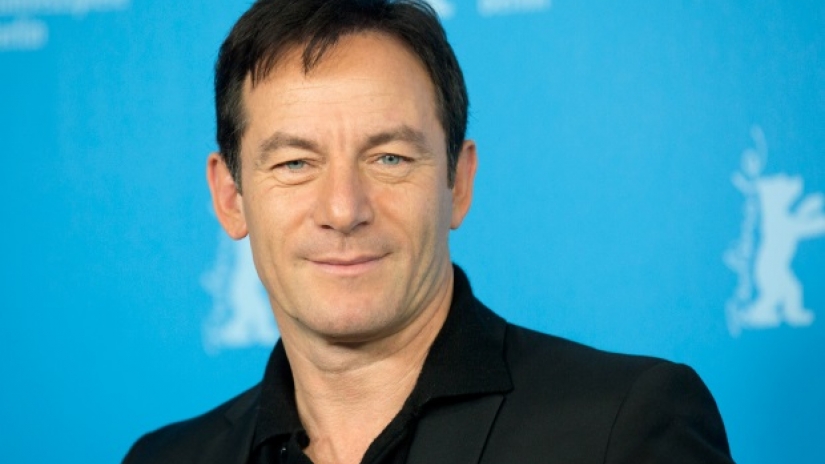 We love hearing about any new project for Jason Isaacs, especially after his Netflix series The OA was cancelled. The actor who played Harry Potter Death Eater Lucius Malfoy will star in the upcoming independent film Mass written by Fran Kranz.
Deadline says that the drama, "takes place in the aftermath of a violent tragedy that affects the lives of two couples in different ways."
Mass is in production but no word yet on where or when we'll be able to see it.
A Preview of Bill Nighy and Callum Turner in Emma
Another first look this week at the newest adaptation of Jane Austen's Emma starring both and a Harry Potter and Fantastic Beasts actor. Bill Nighy who played Minister for Magic Rufus Scrimegeour in Deathly Hallows Part 1 is Mr. Woodhouse and Callum Turner, Theseus Scamander, plays Frank Churchill in the revamped classic described this way by EW
"(The film) follows Emma as she navigates misguided relationships and romantic missteps while searching for love and purpose. The trailer teases a wickedly comical journey that sees Emma reimagined as a sassy young woman with no time for stuffy high society theatrics, unwanted advances from men, and enthusiastic gossip from her peers."
Take a look at the first trailer for Emma below which opens in a limited theatrical release Feb. 21, 2020

David Tennant Named One of the UK's Hardest Working Actors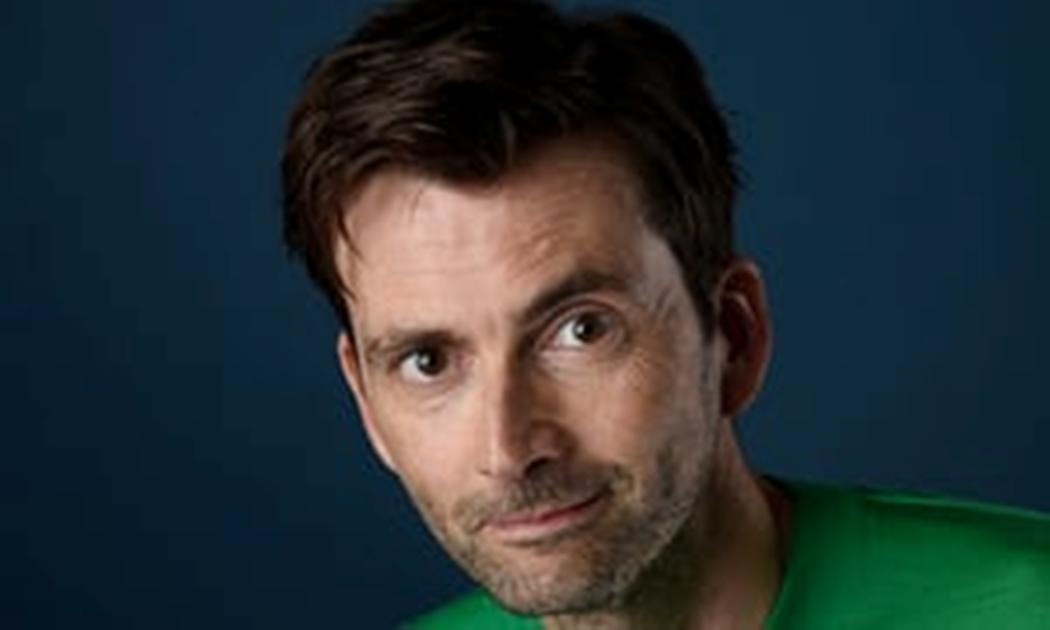 How often have we said that David Tennant is the busiest actor on the Wizarding World roster? Well now it's official according to streaming service Britbox. The results of their recent survey revealed that Tennant, who played Barty Crouch, Jr in Goblet of Fire, is the hardest working actor in the UK, while his Broadchurch co-star Olivia Colman ranked as the hardest working actress.
According to RadioTimes the survey included 100 UK TV stars who had all been nominated for a BAFTA or National Television Award in the past decade and looked at their acting range and number of roles. Harry Potter's favorite magical mum Molly Weasley, Julie Walters also made the list at number five. Congratulations to both of these Potter alums!
We also have a first look this week at Tennant in the upcoming ITV drama Des about Scottish serial killer Dennis Nilsen. No air date yet for the three-part series.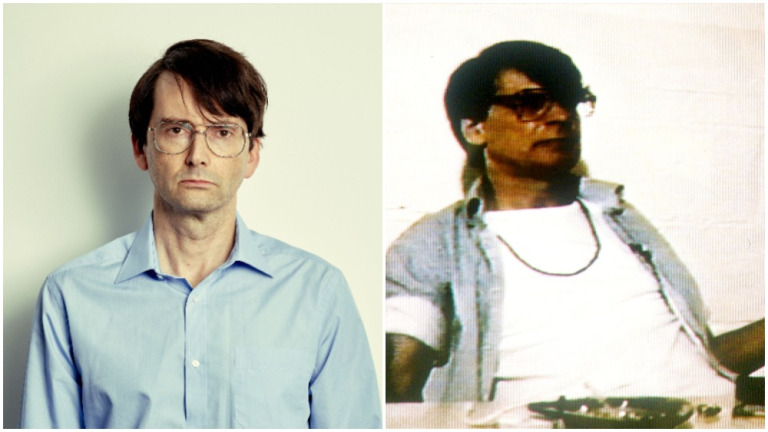 Stephen Fry to Appear in Season 12 of Doctor Who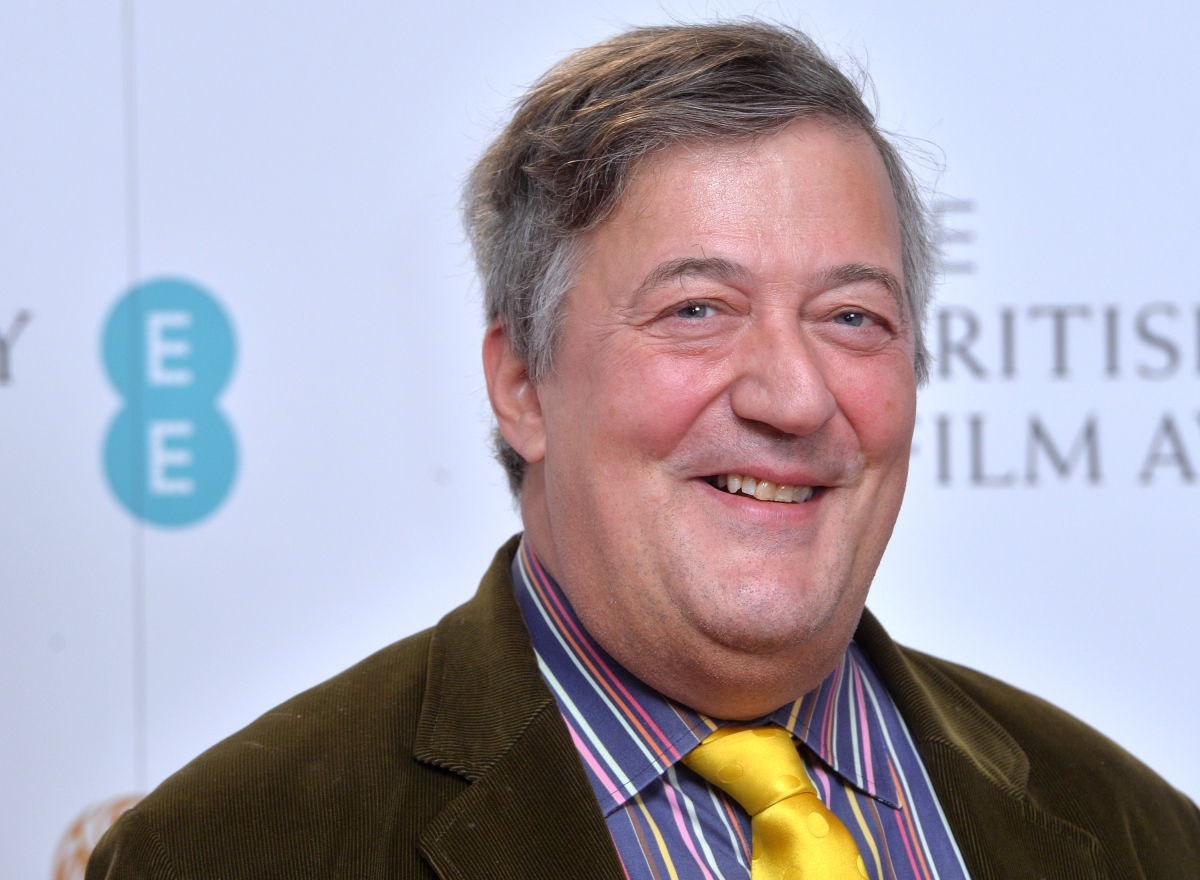 UK Potter fans are familiar with the voice of Stephen Fry, narrator of the Bloomsbury versions of the Harry Potter audiobooks. Doctor Who fans will be able to see and hear him on screen next year when he appears in season 12 of the iconic sci-fi series. Fry had this to say to the BBC about the opportunity,
"Short of being picked for a British space exploration program, and I readily concede that I'm past the age where I'd be considered (if I was ever the right age for such a posting), then being in an episode of Doctor Who will certainly do as a very sweet second-place excitement."
Sir Lenny Henry who was the voice of the Dre Head on the Knight Bus in Prisoner of Azkaban will be joining Fry. Season 12 of Doctor Who premieres early in 2020. Check out the brand new trailer for season 12 of Doctor Who below.
Doctor Who. Coming early 2020. pic.twitter.com/4UbILsggg2

— BBC One (@BBCOne) November 23, 2019
That's all the best Harry Potter and Fantastic Beasts Actor screen news for this week! Check out our latest Theater Round-Up for Wizarding World news from the stage, including Imogen Heap's Grammy Award nomination for the music of Cursed Child and more!