Weekly Round-Up: Interviews with Rupert Grint & Warwick Davis, The Chickpeeps & More!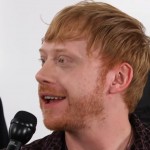 Dec 01, 2019
In the same week magical folk and muggles alike celebrated Thanksgiving, we celebrated the announcement that LeakyCon will be coming to Denver for the very first time in 2020. We also received a few early Christmas gifts, in the form of a Lumos Christmas album featuring the voices of Harry Potter, Fantastic Beasts and Cursed Child actors, a Patronus Funko figure, and a Harry Potter Pandora jewellery collection!
Five lucky fans also won front row tickets to the official opening of Cursed Child at the Curran Theater in San Francisco — remember to look out for our coverage of the carpet, opening performances and after party today, December 1st, from 12pm PST!
All that news, and much more! In this week's round-up, we cover a film produced by Matthew Lewis, podcasts from Harry Potter's Evanna Lynch and Robbie Jarvis and Fantastic Beasts star Dan Fogler, Chris Rankin in a Christmastime pantomime, a trailer and new posters for Dolittle, new projects for Toby Regbo and Johnny Depp, Jude Law in The New Pope and interviews with Warwick Davis and Rupert Grint:
Short Film Produced by Matthew Lewis Premieres in London
A short film produced by Matthew Lewis (Neville Longbottom) premiered this week at the British Film Institute in London. On My Own is directed by Kristian Young, and stars Anthony Lewis (Matthew's brother) and writer Lee Hunter, and tells the emotional story of two men hiding, "quite literally on the edge".
This year I produced a short film written by and starring some supremely talented people. This week I finally had the pleasure of attending the premiere at the @BFI. A moving, poignant, powerful tale of human connection. So proud. @OnMyOwnFilm @MrAnthonyLewis @LeeHunt3r pic.twitter.com/b4CJLhL8Xp

— Matthew Lewis (@Mattdavelewis) November 25, 2019
Congratulations to Matthew on the debut!
Jude Law in The New Pope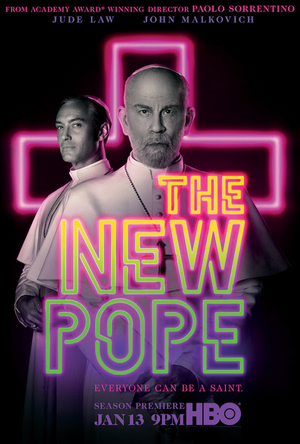 The New Pope, starring Jude Law (Young Albus Dumbledore in Fantastic Beasts), will debut January 13th 2020 (9:00-10:00 p.m. ET/PT) on HBO. The nine part series is a follow-up to The Young Pope, and will pick up where the original left off. The series will be available on HBO Now, HBO Go, HBO On Demand and partners' streaming platforms.
Rupert Grint's Servant Launches on Apple TV+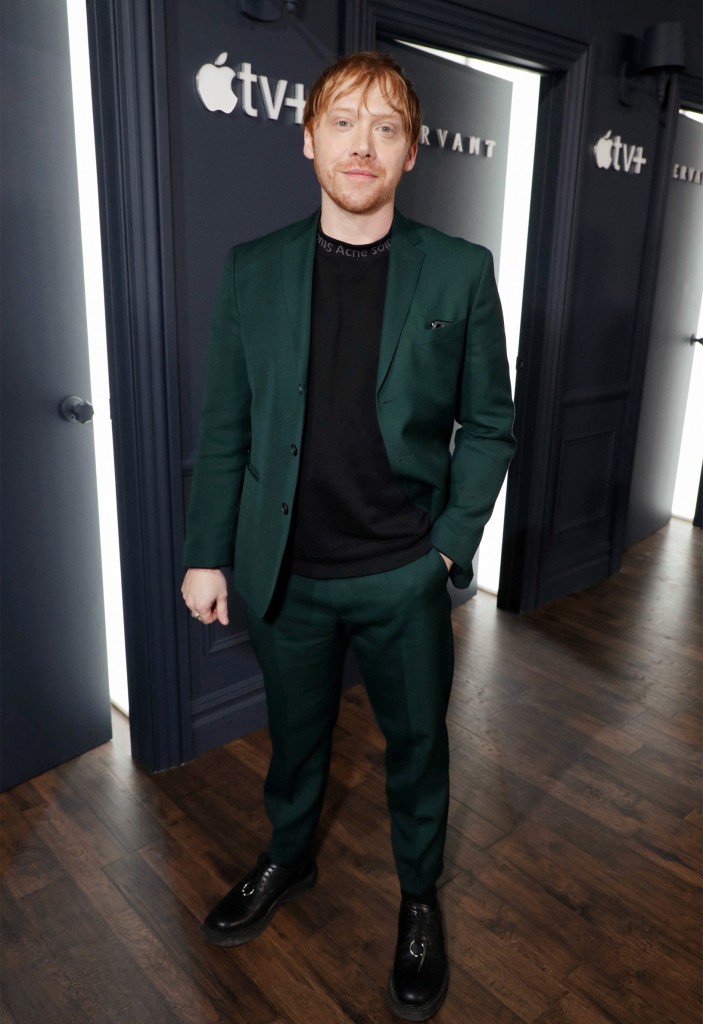 New ten part psychological thriller series, Servant, is now available on Apple TV+, after premiering November 28. The series stars Rupert Grint (Ron Weasley) and is directed and executive produced by M. Night Shyamalan.
I watched all 10 eps of the creepy @AppleTVPlus series #Servant from @MNightShyamalan and I dug it. Shout out to #RupertGrint, who is the show's MVP. Full, spoiler-free review: https://t.co/IvwlRAplOP pic.twitter.com/uctIrYA82P

— Kristen Baldwin (@KristenGBaldwin) November 20, 2019
The global red carpet premiere took place at the BAM Howard Gilman Opera House in Brooklyn, New York. The first three episodes are now available to watch exclusively on Apple TV+, with new episodes releasing weekly each Friday. Reviews are currently glowing. In an interview, Grint told Forbes:
"You can never quite relax because everything [M. Night Shyamalan] does has that unsettling tinge to it. What I loved about Servant is that it forces you to ask a lot of questions. It skates very close to the line of being supernatural, but everything is almost explainable. You're always asking yourself if the characters are good and what is the truth. That's an interesting position to be in as a viewer."
Read the full interview here.
Dan Fogler's 4D Xperience: Season 4 Episode 12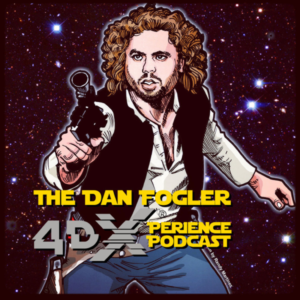 Another episode of Dan Fogler's 4D Xperience launched this week – a Thanksgiving special with Cary Elwes discussing 30 years of Princess Bride and Elwes's long filmography. As you can imagine, the two actors have great rapport – so it's well worth a listen!
New Posters and Trailer for Dolittle
Ralph Fiennes (Voldemort), Emma Thompson (Professor Trelawney), Jim Broadbent (Professor Slughorn), Carmen Ejogo (President Picquery), and Frances de la tour (Madame Maxime) will star in Dolittle alongside Robert Downey Jr as Dr. Dolittle, and the movie just released a new trailer and posters!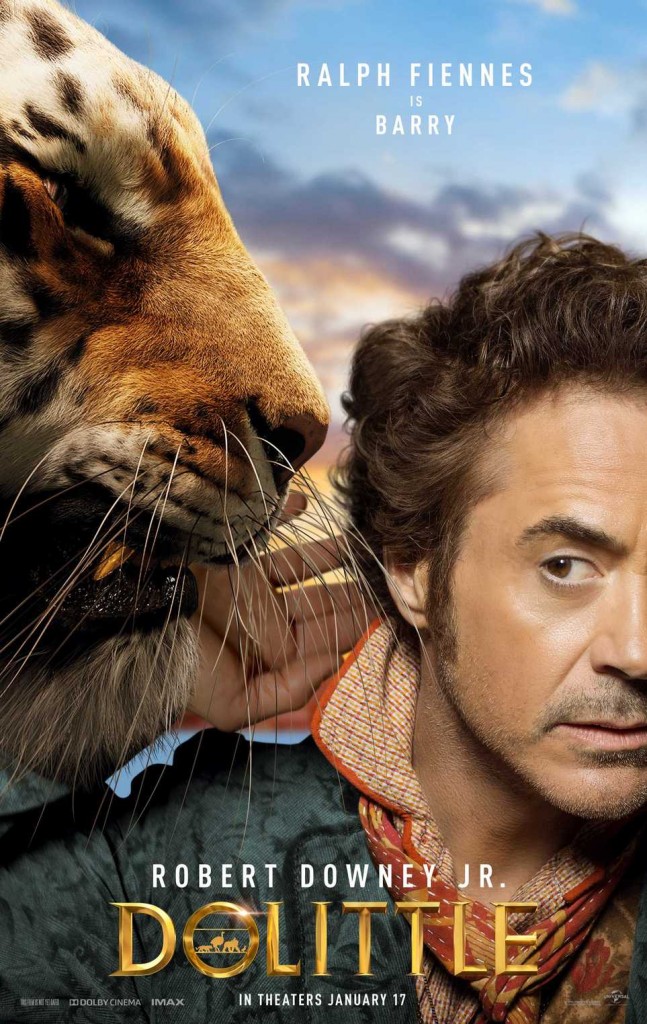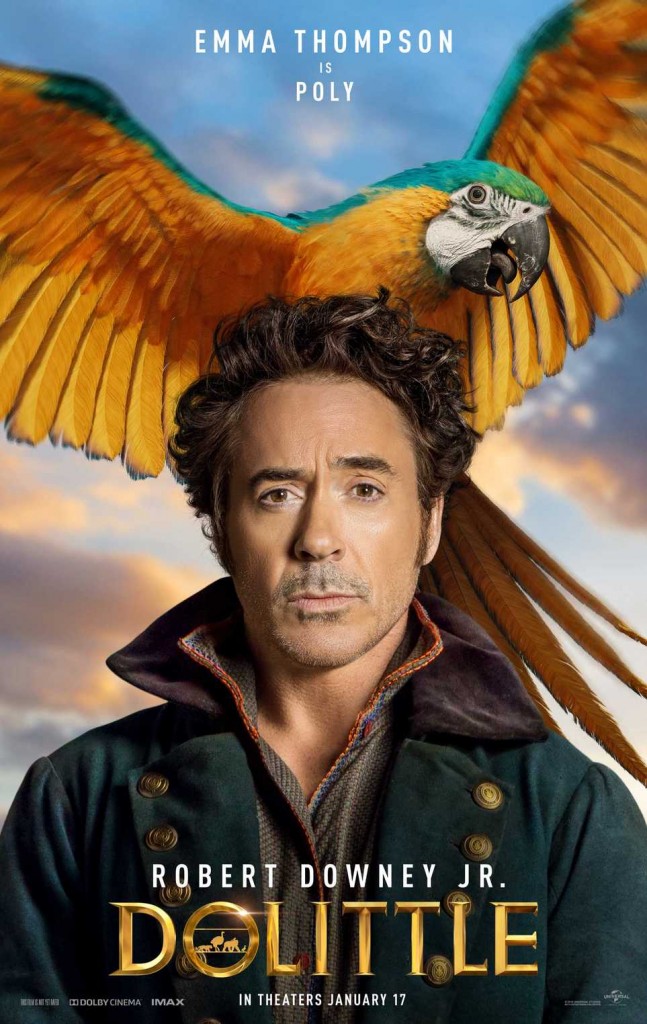 The film will release January 17 2020. Watch the new trailer below:
Warwick Davis Talks Harry Potter and Fantastic Beasts
In an interview with The Express, Warwick Davis (Griphook, Professor Flitwick) spoke about his time on Harry Potter, and told of a time a script for one of the movies was left in a taxi! Thankfully the script was recovered and reunited with its owner (who remains anonymous), but imagine being that taxi driver! Davis said:
"On one of the Harry Potter movies once, a script got left in a taxi," Davis spilled. 
"It was a real script and there was a bit of a scramble around to reunite that script with its owner, who will remain anonymous.
"It wasn't me, I will say," he added quickly, laughing.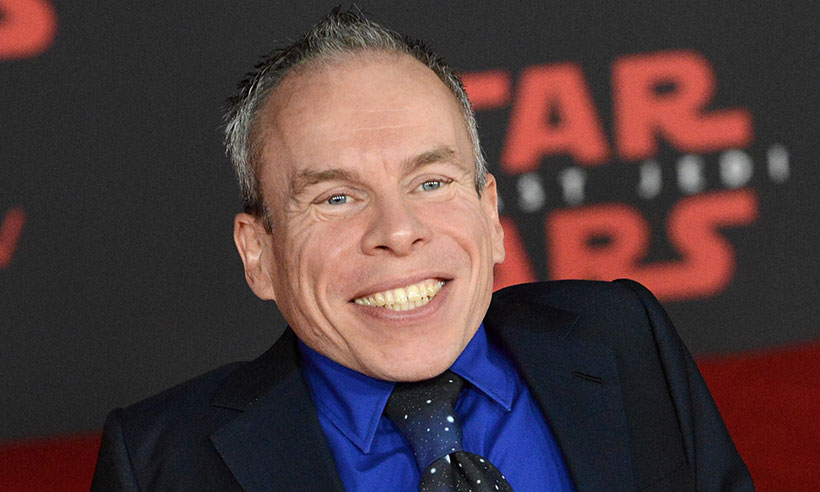 He also said he'd love the chance to feature in Fantastic Beasts, but that the chance hasn't come up — yet!
"I'd love to be able to dip into that side of the wizarding world. Of course there are many characters in there and it would be nice if I was able to play one."
"There's certain crossovers as well," he noted. "So, characters that I've already played could cross over into those stories.
"It's up to J.K. Rowling, really. I'll have a word when I next see her,"
Read the full interview for more on his time on the series, and his work on Star Wars. Star Wars Jedi: Fallen Order features the voice of Warwick Davis, and is now available for purchase.
Johnny Depp to Produce LA Michael Jackson Musical
Johnny Depp (Gellert Grindelwald in Fantastic Beasts) will produce an upcoming musical dedicated to Michael Jackson, all from the perspective of his rhinestone glove — the late musician's most famous fashion statement.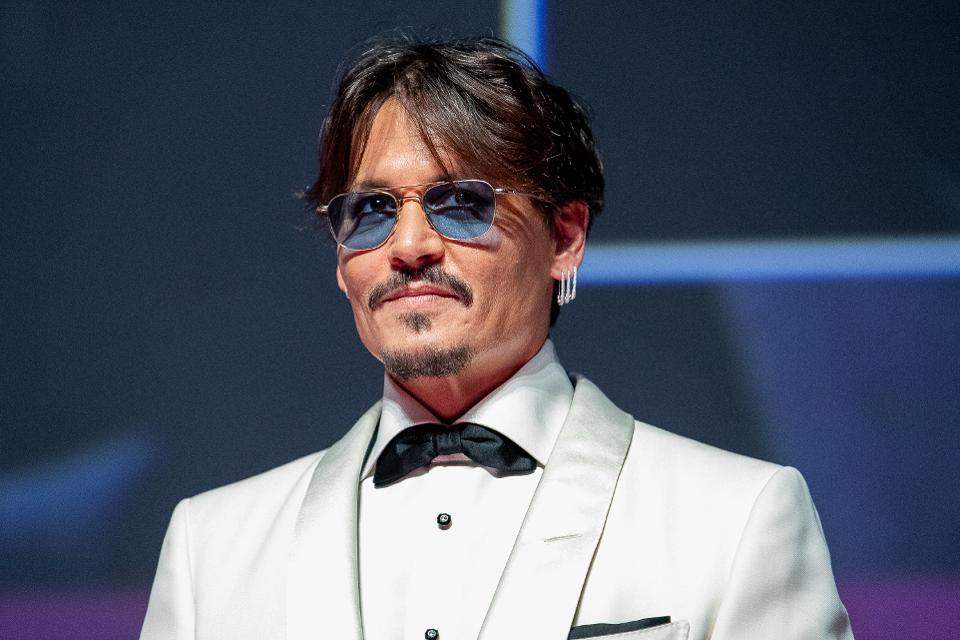 For the Love of a Glove: An Unauthorized Musical Fable About the Life of Michael Jackson, as told by his Glove will be written and directed by Julien Nitzberg, and will premiere in LA on January 25, with the venue yet to be announced.
Read more on the project here.
Toby Regbo to Star in Medici
Toby Regbo (young Dumbledore in Harry Potter) will star in the third and final season of Italian drama, Medici The Magnificent: Final Season. The series debuts December 2nd over four nights on Rai (a primetime Italian broadcaster), and is expected to hit Netflix in early 2020.
The series will also star Daniel Sharman, and Synnøve Karlsen as well as Francesco Montanari and John Lynch. A summary:
"Medici The Magnificent: Final Season starts a few months after the infamous Pazzi conspiracy that cost the life of Lorenzo's brother, and nearly his own. Lorenzo, now a more complex and conflicted character, is thirsting for revenge. The Medici are more powerful than ever, but war with Pope Sixtus IV is looming, and Count Riario is trying every way to force it. As the finances of the Medici Bank become more and more precarious, the political situation constrains Lorenzo to abandon the idealistic man he once was.  As a result, his relationship with his wife Clarice suffers, and it will be tested in the fire of passion when the Magnificent reconnects with a former acquaintance, the brilliant and beautiful Ippolita Sforza."
Read more about the project over at Deadline.
The Chickpeeps Season 2 Episode 4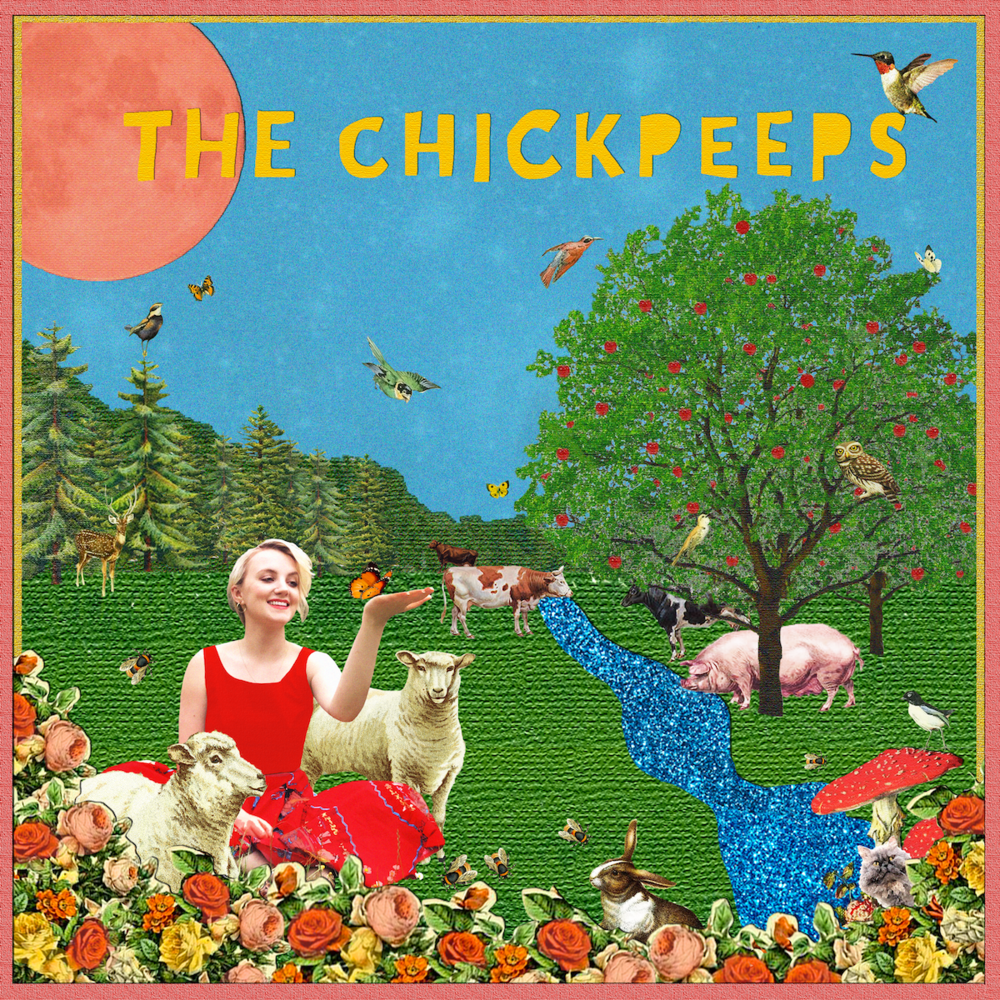 Evanna Lynch's vegan podcast, The Chickpeeps, launched the fourth episode of its second season this week, covering the role of animal welfare in vegan activism.
The episode featured Compassion in World Farming's Sean Gifford,  and saw Evanna Lynch (Luna Lovegood), Tylor Starr (The Protego Foundation), Momoko Hill and Robbie Jarvis (young James Potter) discuss the intricate question of whether campaigning for better farming rather than no farming is a conflict of interest for vegans.
Give the episode a listen here!
Chris Rankin to Star in Wizard of Oz Pantomime in Liverpool and Kent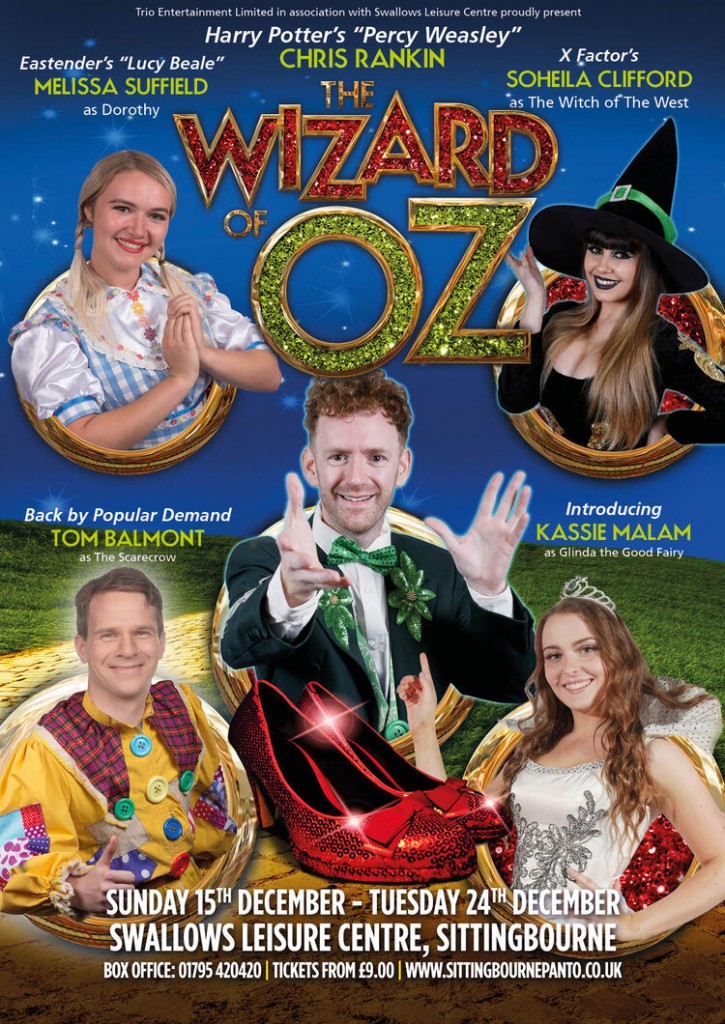 Chris Rankin will star as the Wizard of Oz in a Christmas pantomime this December! The show will begin in Liverpool, and move to Sittingbourne, Kent.
The show will also star Melissa Suffield (Eastenders) and Soheila Clifford (X Factor).
The Wizard of Oz will run from Saturday December 7 – Tuesday December 10 at the Knowsley Leisure And Culture Park in Liverpool, and will then move to The Swallows Leisure Centre in Sittingbourne from Sunday December 15, to Tuesday December 24. Find the full schedule and ticket details here.
That's all for this week! Be sure to look out for our coverage of the San Francisco red carpet opening of Cursed Child, and read last week's round-up here, and our latest theater round-up here.