Weekly Round-up: Get a Message From Percy Weasley, More 'Harry Potter' & 'Fantastic Beasts' Actors Join 'Doctor Dolittle' & More!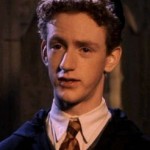 Mar 31, 2018
This week in Potter we've seen new pop-ups from MinaLima in Japan, the opening of a new Goblet of Fire feature at Warner Bros Studio Tour London, and the announcement of ticket release dates for the Harry Potter: A History of Magic exhibition in New York. Amongst these new additions, we've got some actor updates to keep you up-to-date with the casts of Harry Potter and Fantastic Beasts:
Get a Percy Weasley Video Message from Chris Rankin:
Harry Potter's Chris Rankin has started offering personalised video messages from Percy Weasley himself on Cameo, allowing you to receive a unique keepsake for you or a loved one for just $20:
Book your own here, and while you're at it, enter our Wizard Weasley Wares giveaway, open until tomorrow (Sunday 1st April)! Rankin will also be attending LeakyCon 2018, which you can read more about here.
Gary Oldman in Hunter Killer
After conjuring his very first Oscar win for his performance in Darkest Hour, Gary Oldman is set to star in new thriller, Hunter Killer, alongside Gerard Butler and director Donovan Marsh.
The story is an adaptation Don Keith and George Wallace's 2012 novel, and will cover the tale of "an untested submarine captain teaming up with the Navy SEALs to rescue the Russian president, who has been taken captive by rogue agents". The film is now in postproduction (it's been in the works since 2015!) and will release (via Lionsgate) on October 26th.
Read more here and see a poster below.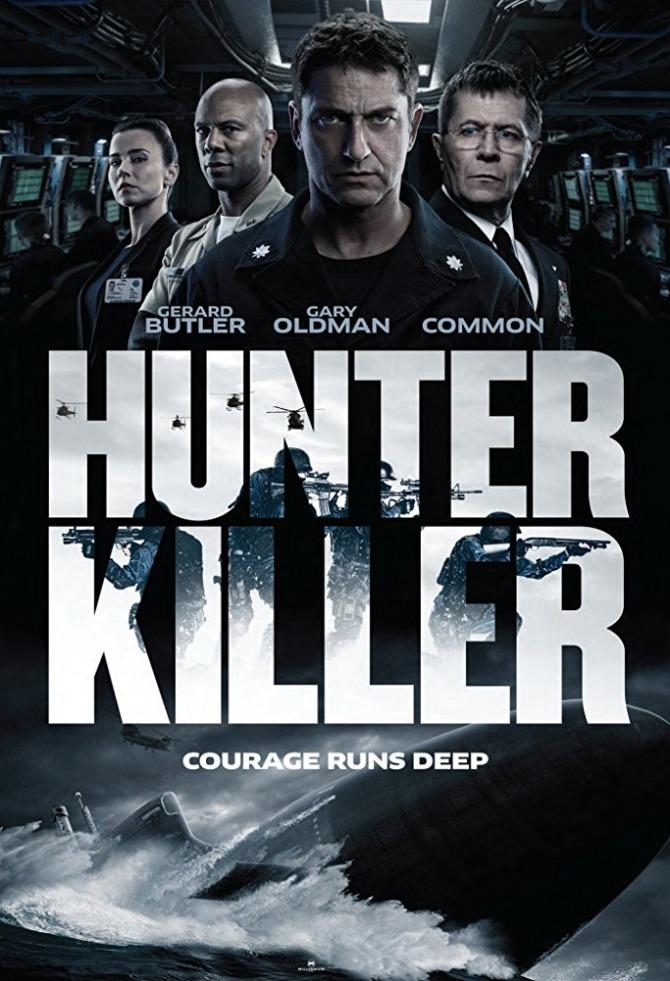 Bill Nighy Talks Ordeal By Innocence With BBC
As previously mentioned in our theater round-up, both Cursed Child's Anthony Boyle and Harry Potter's Bill Nighy will star in the Agatha Christie BBC adaptation of Ordeal By Innocence. BBC interviewed Nighy on his part in the show, and his character, Leo:
Leo is written as a very complex and multi-layered character. Was that what drew you to the part? I thought the script was first rate and I like the genre and the whole English thriller vibe of that period very much. I loved the part of Leo, as he is a multi-faceted character. The whole project was very attractive to me.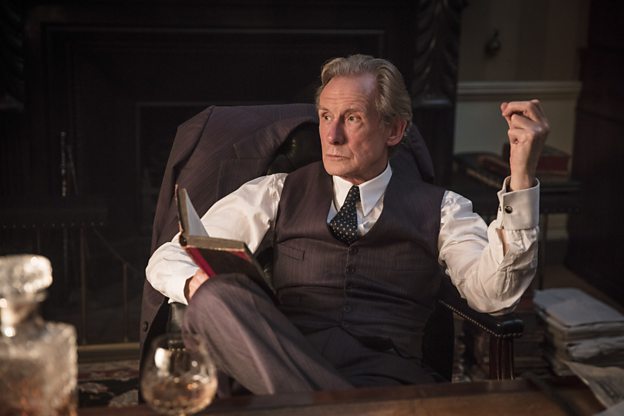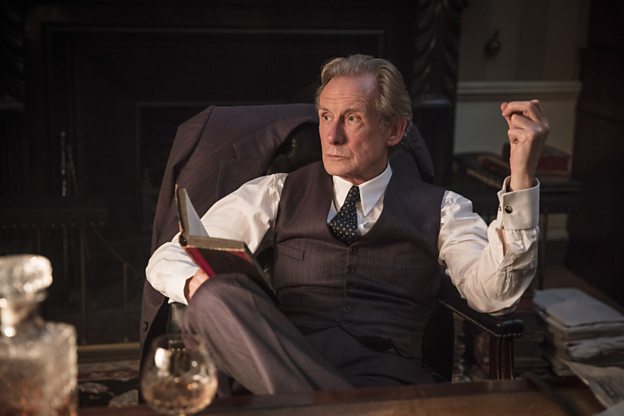 He also spoke about modernising Agatha Christie's work, and how adaptations make classics more accessible to wider audiences:
"There is something that [Sarah Phelps] has created in the dialogue between the characters that reflects a combination of the periods, making it more accessible to an audience, but never betraying the period in which it was originally conceived. If you were to perform it in the way they used to speak I think people may turn over within the first ten minutes. It would seem too extraordinary or too extreme to us now had it not been refreshed."
He doesn't deny, however, that Agatha Christie's murder mysteries are absolutely timeless:
"Everyone seems to have read Christie when they were younger. If you discover Agatha Christie then you tend to carry on and read the lot. I think there is an element of nostalgia about her writing and I understand that throughout history people have always been nostalgic for a period about 60 or 70 years before their time. The Christie novels are also depicted in very British places involving very well to do people where they come a cropper, which is perhaps part of the appeal. The veneer cracks and you get to see how it all falls apart, but ultimately they are just very clever mechanisms and Christie is really brilliant at keeping you guessing. That is the delightfulness of Agatha Christie."
Read the full interview with the BBC here. The Love Actually, Shaun of the Dead and Pirates of The Caribbean actor has also reportedly joined an untitled New York project by Danish director Lone Sherfig, previously titled Secrets From the Russian Tea Room. Read more on this new project here.
Emma Thompson Backs Theatre Campaign & Attends BBC's King Lear Screening
Calling for support of Scottish Youth Theatre after campaign by The Sunday Times to prevent its closure, Emma Thompson (Professor Trelawney) was thrilled to hear that the Scottish government had provided £150,000 to keep the theatre (which helped launch the careers of aforementioned Gerard Butler, Karen Gillan and more) open beyond July:
"I am thrilled that SYT has been offered a stay of execution and ask everyone who can to support this fabulous life-changing initiative, so vital to the cultural life of Scotland's young people."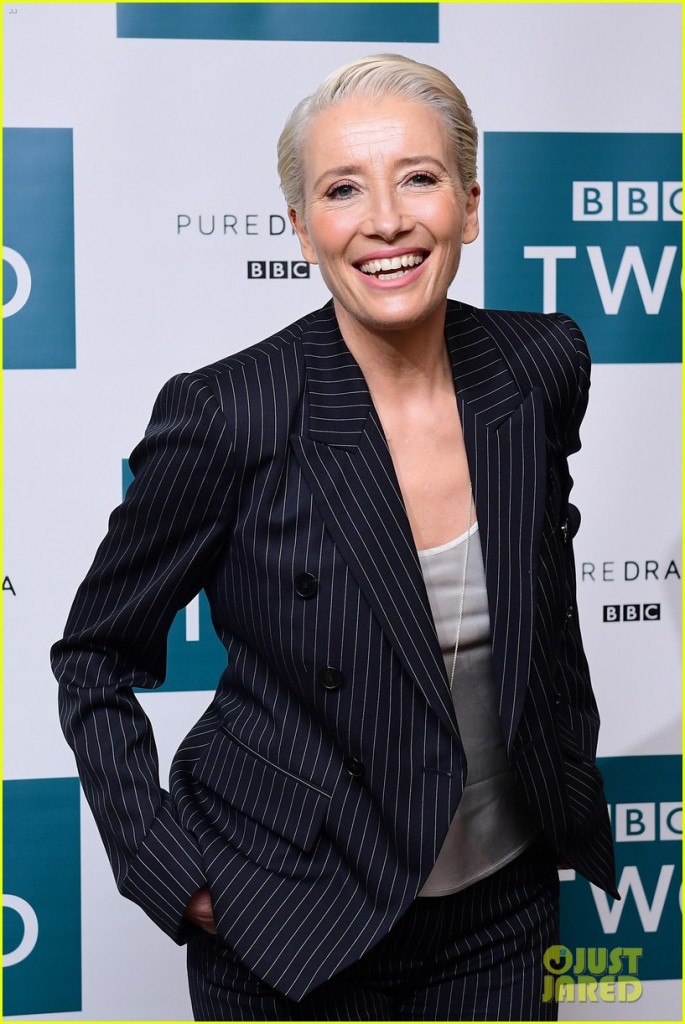 Thompson also recently attended the BBC's screening of
her upcoming adaptation of King Lear
, joined by her costars Florence Pugh, Karl Johnson, Jim Carter, Andrew Scott and Anthony Calf, along with producers Sonia Friedman (also producer on 
Cursed Child
!), Colin Callender and director Richard Eyre. The show will premiere on BBC Two this year, with Amazon distributing in the U.S. and Germany, and streaming in the U.K. on Amazon Prime following its release. Read more
here
.
(Photo from Just Jared)
Toby Jones in Zoo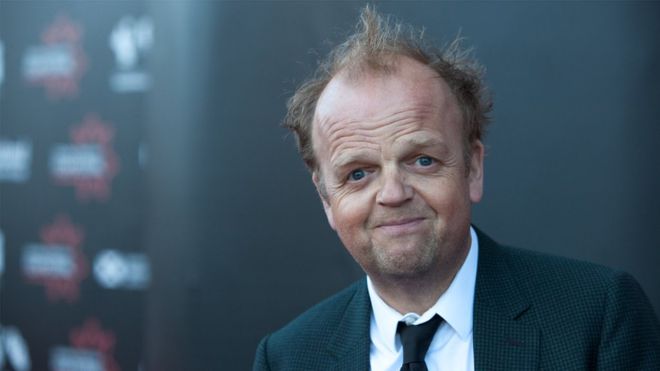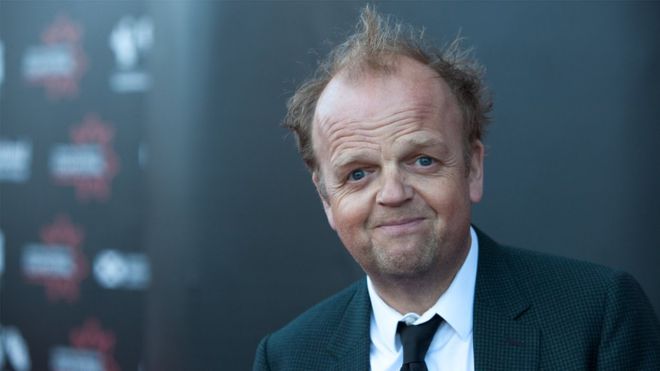 North American distribution rights have just been acquired for new -based-on-a-true-story family film Zoo, which will star Toby Jones (voice of Dobby in the Harry Potter film series). Deadline reports:
"It stars Art Parkinson (Game of Thrones) as Tom who, along with his misfit friends, fights to save Buster the baby elephant during the air raids on Belfast in 1941."
Jones will also star in the upcoming second instalment of Jurassic World, which we reported on here. Read more about Zoo here.
  Alfred Enoch's Troy: Fall of a City Coming to Netflix This April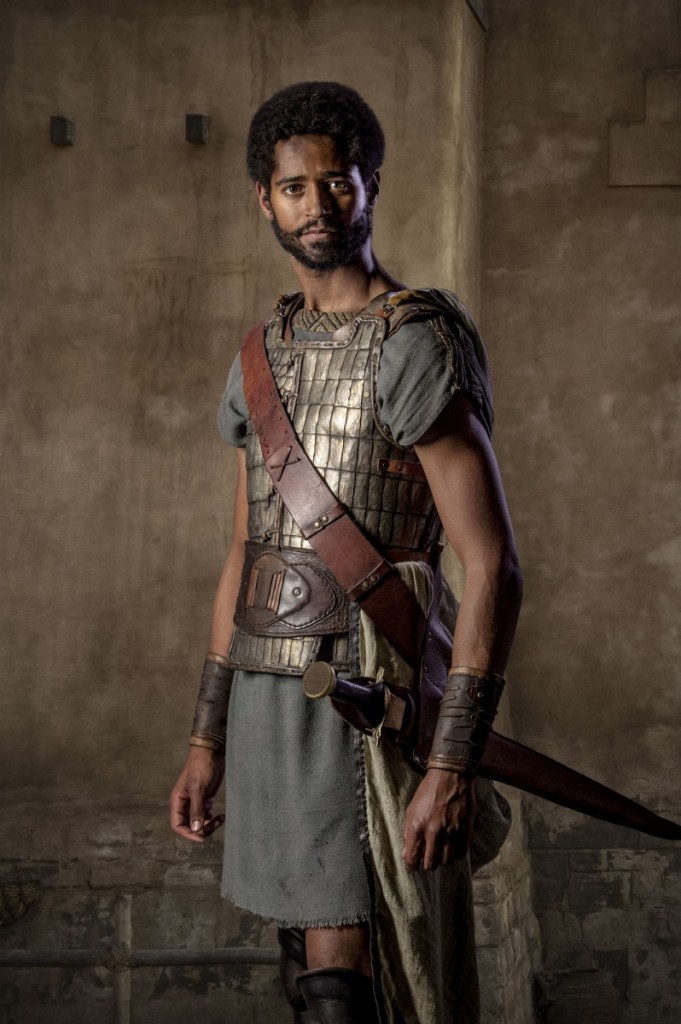 Alfred Enoch (Dean Thomas) recently spoke at LeakyCon 2017 about starring in the TV series Troy: Fall of a City, and the series (already airing on the BBC) will begin streaming on Netlifx from April 6th. A plot summary is as follows:
"An epic story of love and war, intrigue and betrayal. When Helen and Paris fall in love, they trigger a chain of events that threatens their families and the city of Troy. The myths surrounding the Trojan War are over 3,000 years old but have emotional depths and timeless themes of identity, love, revenge and belonging. "Troy: Fall of a City" grounds these primal myths in vivid psychological truth and explores the universal questions of human existence — how people battle to retain their love and humanity amidst the chaos and devastation of war."
See the Netflix trailer below:
Helena Bonham Carter in Sgt. Stubby: An American Hero
Helena Bonham Carter (Bellatrix Lestrange) will star in animated feature film Sgt Stubby: An American Hero as Margaret O-Brien, alongside Logan Lerman, who will portray Bonham Carter's brother, Conroy. A summary of the film – a true story about a war hero dog – can be found here.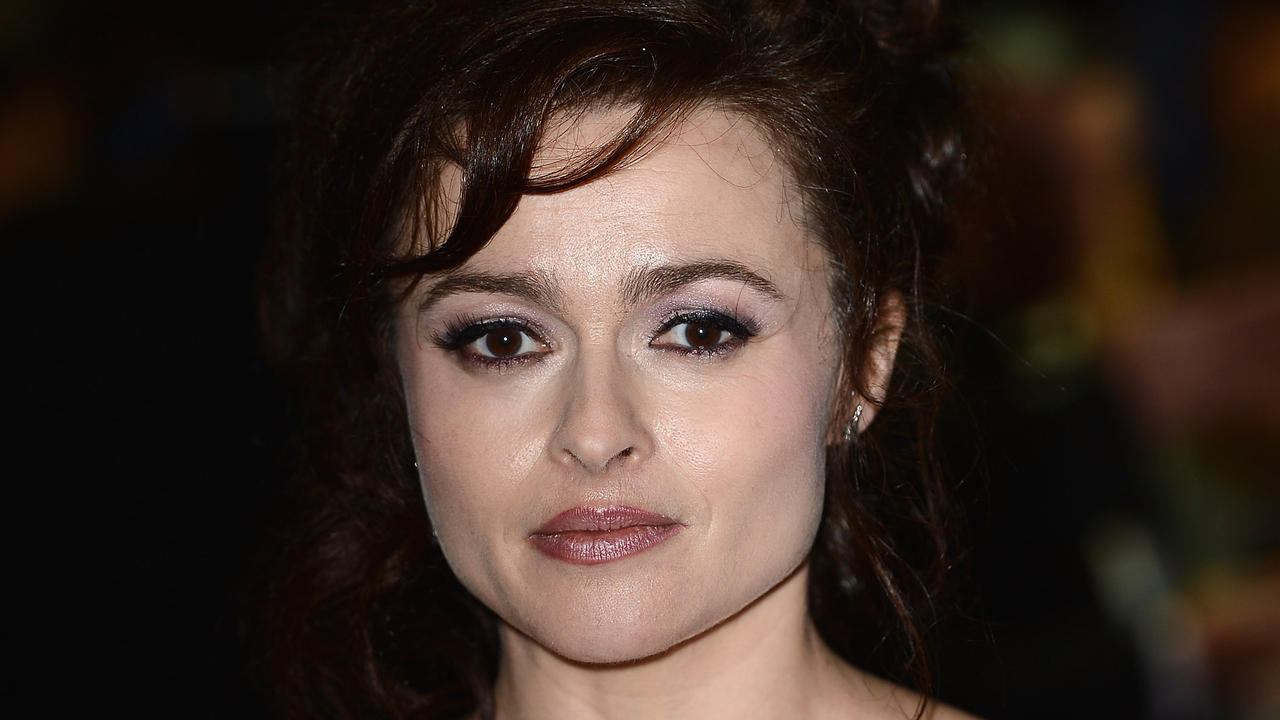 Imelda Staunton Named Royal Academy of Music Honoree
Join us in congratulating Imelda Staunton on being made an Honorary Member of the Royal Academy of Music! Her work on stage and screen has earned her numerous awards – here's to many more!
Read more below: 
Audra McDonald and Imelda Staunton among latest Royal Academy of Music honourees https://t.co/mxveQHlj9U pic.twitter.com/fR81RukwPu

— WhatsOnStage (@WhatsOnStage) March 27, 2018
Carmen Egojo and Frances de la Tour Join Voyage of Doctor Dolittle
We previously reported that Potter alumni Ralph Fiennes, Emma Thompson and Jim Broadbent would be joining lead Robert Downey Jr in Voyage of Dr Dolittle, and after the full cast list released this week, we now know that Harry Potter's Frances de la Tour and Fantastic Beasts' Carmen Ejogo will also be joining the movie – an adaptation of Hugh Lofting's 1920s children's book series. Read more here.
Michael Gambon in Cordelia
Potter's Michael Gambon will star in Sally Hawkins (The Shape of Water) and Antonia Campbell-Hughe's (Lead Balloon) psychologial thriller Cordelia, about a young woman haunted by her past. Gambon will portray "eccentric old man", Mr Moses. A synopsis is as follows:
"The titular Cordelia lives with her twin sister, Caroline, and Caroline's new boyfriend, Matt, in a basement flat in one of the less salubrious parts of London. She is trying to cope with them, a stalker, and neighbors including a mysterious cellist and an eccentric old man, Mr. Moses (Gambon).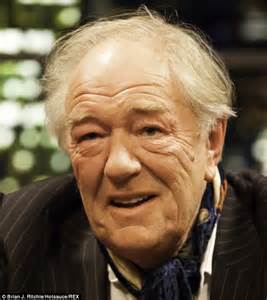 More than a decade earlier, Cordelia was a promising actress when a routine journey changed her life forever, an episode that has left her guilt-ridden. The film follows her over a weekend in which Caroline and Matt have gone away. As she attempts to keep to her usual routine, she starts to unravel and, as she attempts to keep her fragile mind together, to question whether certain events are real."
Read more here.
Bonnie Wright Shares Thoughts On Environmental Activism & Spirituality 
In a new interview with mindbodygreen member Shaman Durek, Harry Potter's Bonnie Wright discusses the connections between spirituality and environmental activism. On humans becoming disconnected from the Earth:
"I laugh although I probably shouldn't when I see words like "natural" written on labels of products. Isn't everything "natural"? We have scientifically dreamed up so many incredible ways of creating new products, but at the end of the day, all are coming from one resource, which is the Earth. We have put ourselves first as the creator and thereby forgotten that without the Earth, we would never even have had the opportunity to exercise our intelligence and create all these ingenious materials. We take so much from the Earth without thanking it or respecting its power."
She also discussed the single-use plastic issue, which she saw firsthand on her research trip with Greenpeace:
"Unfortunately there is too much out there now for us to physically keep up with. An entire truckload of single-use plastic ends up in our ocean every minute—it's either literally dumped straight into it, or it reaches it through waterways. When it comes to recyclables, China recently stopped receiving recycling from the United Kingdom and America. Bans like this make us realize we are not actually making something disappear when we throw it in a bin—we are just shifting the responsibility to another country. When you understand the scale of the issue, you see it isn't about buying new things and disposing of them "responsibly" but reusing that which you already have."
Read the full interview here.
Katie Leung Finishes Filming White Dragon
As previously reported on Leaky, Harry Potter's Katie Leung (Cho Chang) will star in new ITV drama White Dragon alongside John Simm, Emilia Fox, Anthony Hayes and more, and just finished filming her part as Lau Chen:
Read more in a previous round-up here.
Jason Isaacs Shares Cancer Awareness Message
As part of Colon Cancer Awareness month, Jason Isaacs shared an important message for Stand Up to Cancer on his Instagram page, saying:
"Colorectal Cancer is the second leading cause of cancer death among American men and women combined, but it's 90% curable if detected early. If you're over 50, it's time to get screened. Now. Don't put it off. Make an appointment with your doctor today."
See the video below:
David Tennant to Star in You, Me and Him
Harry Potter's David Tennant (Barty Crouch Jr) will star in new film You, Me and Him, written by his wife, Georgia Tennant. The film will release in cinemas this April, and is summarised as follows:
"Tennant stars as John, the obnoxious neighbour of 40-year-old magistrate Olivia (Lucy Punch) and carefree party girl Alex (Faye Marsay), who are very much in love.
Olivia is desperate to have a baby and begins the artificial insemination process, much to the shock of her younger other half. Alex appears to retaliate by having a one night stand with John, and discovers she's carrying his baby just as Olivia reveals she's pregnant too."
Tennant also joined support for a new charity, Coventry's Baby Lifeline, set up to support mothers and babies, helping with the effort to train NHS staff in how to deal with childbirth emergencies. The film premiere in Birmingham this weekend will help to raise funds for maternity equipment in hospitals. See a video on the campaign below:
That's all for this week's round-up! Check out our theater round-up here, and last week's round-up here.