Another West End Endeavor for 'Cursed Child' Producer Sonia Friedman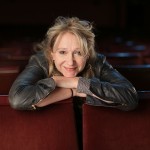 Feb 08, 2017
Sonia Friedman, award-winning producer of Harry Potter and the Cursed Child has another seemingly successful production on its way to the London stage. In addition to her numerous  accolades reported recently by Leaky here, and her involvement in an upcoming musical here and the stage adaption of 1984 here, Sonia Friedman Productions is bringing The Ferryman to the West End.
The Ferryman, a new drama by British playwright, screenwriter, and film director Jez Butterworth, is now the fastest-selling production in the history of the Royal Court Theatre and is scheduled to transfer to London's Gielgud Theatre this summer.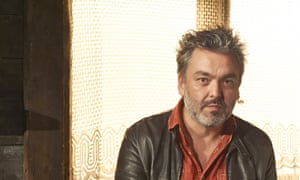 Friedman, whose company is co-producing the play with Neal Street Productions and Royal Court Theatre Productions, said the following according to a recent article from the Guardian here:
"We are delighted that we have made it possible to transfer Jez Butterworth's new play The Ferryman, which will move to the Gielgud Theatre almost immediately after its run at the Royal Court Theatre finishes. When it first went on sale at the Court, it sold out in record time. It became clear to us even then that there was a far larger demand to see the play than the Court run could ever accommodate. We have therefore worked at speed to find the production another home as quickly as possible, which is no mean feat, and we are very grateful to the company for helping us make this happen. It is thrilling to know that wider audiences will now have a chance to see this extraordinary new work from one of our most important writers. The scope, scale and ambition of Jez's new play deserves this opportunity and I am delighted that together with Royal Court Theatre Productions and Neal Street Productions we are in the privileged position to make it happen."
The play, which is directed by Sam Mendes of American Beauty fame, and stars Paddy Considine, incorporates a cast of 38 performers, comprised of 18 main adults, 7 covers, 12 children on rotation and one baby. The story takes place in rural Northern Ireland in 1981, during the conflict in that area in the late 20th century often referred to as the Troubles. Official publicity material says this about the play:
"Rural Derry, 1981. The Carney farmhouse is a hive of activity with preparations for the annual harvest. A day of hard work on the land and a traditional night of feasting and celebrations lie ahead. But this year they will be interrupted by a visitor."
Vicky Featherstone, artistic director for the Royal Court Theatre and director of another upcoming Sonia Friedman production, Our Ladies of Perpetual Succour, had this to say about the piece,
"mighty family epic with generations of one family crammed into its dynamic world"
This newest production from Sonia Friedman opens at the Jerwood Theatre Downstairs on April 24 and will run at the Gielgud Theater June 20-October 7.