Weekly Round-up: Bonnie Wright Directs 'Girl Powered' Commercials, Warwick Davis in 'Han Solo' Movie & More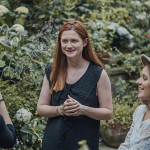 Aug 05, 2017
This week has seen announcements of cast and ticket details for Cursed Child on Broadway, Jason Isaacs spoke on his role in Star Trek, sparking debate and Tom Felton shared moments of filming on his new movie, Whaling. We also raised our wands to the late Robert Hardy (Cornelius Fudge), who passed this week at 91 years of age.
We also learned that Jack Thorne will re-write Star Wars: Episode IX, and this week's round-up brings more news from the franchise as Warwick Davis is confirmed for the Han Solo spin-off movie. Keep reading for details on projects by Bonnie Wright, Daniel Radcliffe, Domhnall Gleeson, and Zoe Kravitz, and new interviews from Julie Walters and Brendan Gleeson:
James Corden Eyes Up 'Dame Duel': Maggie Smith & Judi Dench Rap Battle: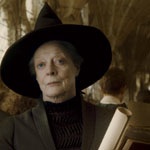 TV personality and actor James Corden has a new aim for his latest show, Drop The Mic, which sees celebrities take each other on in rap battles: to get Dame Maggie Smith and Dame Judi Dench go head-to-head in a Dame Duel. He was quick to stress the playfulness of the format:
"There's a joyfulness to it, which I believe is not in any way mean. I think it's fun jabs."
Knowing Dame Maggie Smith's perfection in the role of Professor McGonagall – one of the wittiest teachers to ever grace our pages / screens – we'd say she's more than qualified to deliver an epic rap battle! Read more here.
New Edition of The Cuckoo's Calling: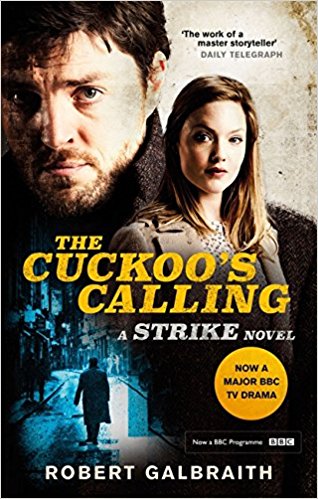 On 10th August a new TV edition of The Cuckoo's Calling book (ready for the preview of The Strike Series on at the BFI on the same day) will be released, which you can view on Amazon here. Will you be attending the exclusive screening with a discussion with director, producer and Tom Burke and Holliday Grainger? Read more about it here.
Julie Walters On Equal Pay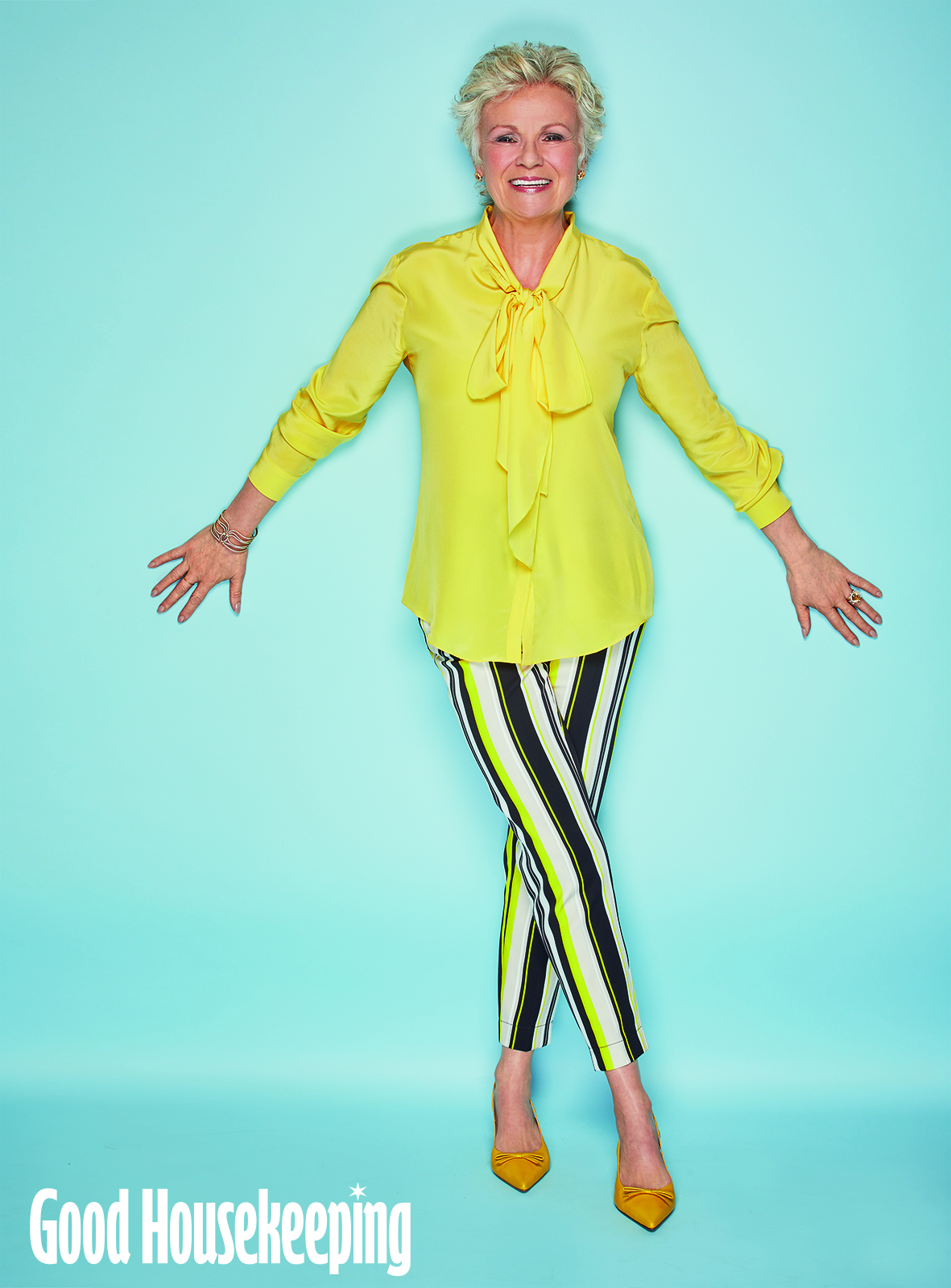 In the September issue of Good Housekeeping (on sale now), Julie Walters spoke about the importance of encouraging equal pay in the film industry:
'It's about equality of opportunity. It's good that we're talking about it. It should be out there. A lot of people don't know that it is the case. The men were earning more money. Why? It's the same bloody job! It's women who go to the cinema more generally speaking, so it doesn't make sense from that point of view either. I think it's wrong. Equal pay is the answer.'
She also spoke about her role in Mary Poppins Returns, calling Emily Blunt (Mary Poppins) 'fantastic', revealing that she sings AND flies in the movie! Read the promo here.
Bonnie Wright Directs New Commercial:
Bonnie Wright is back in the director's chair for 'Girl Powered' Huawei Mobile commercial with i-D.
See the commercial – which is about empowering 'tech-savvy' females to express themselves and others through new technologies, including the Huawei P10 – here.
Zoë Kravitz Named YSL Beauty's Global Ambassador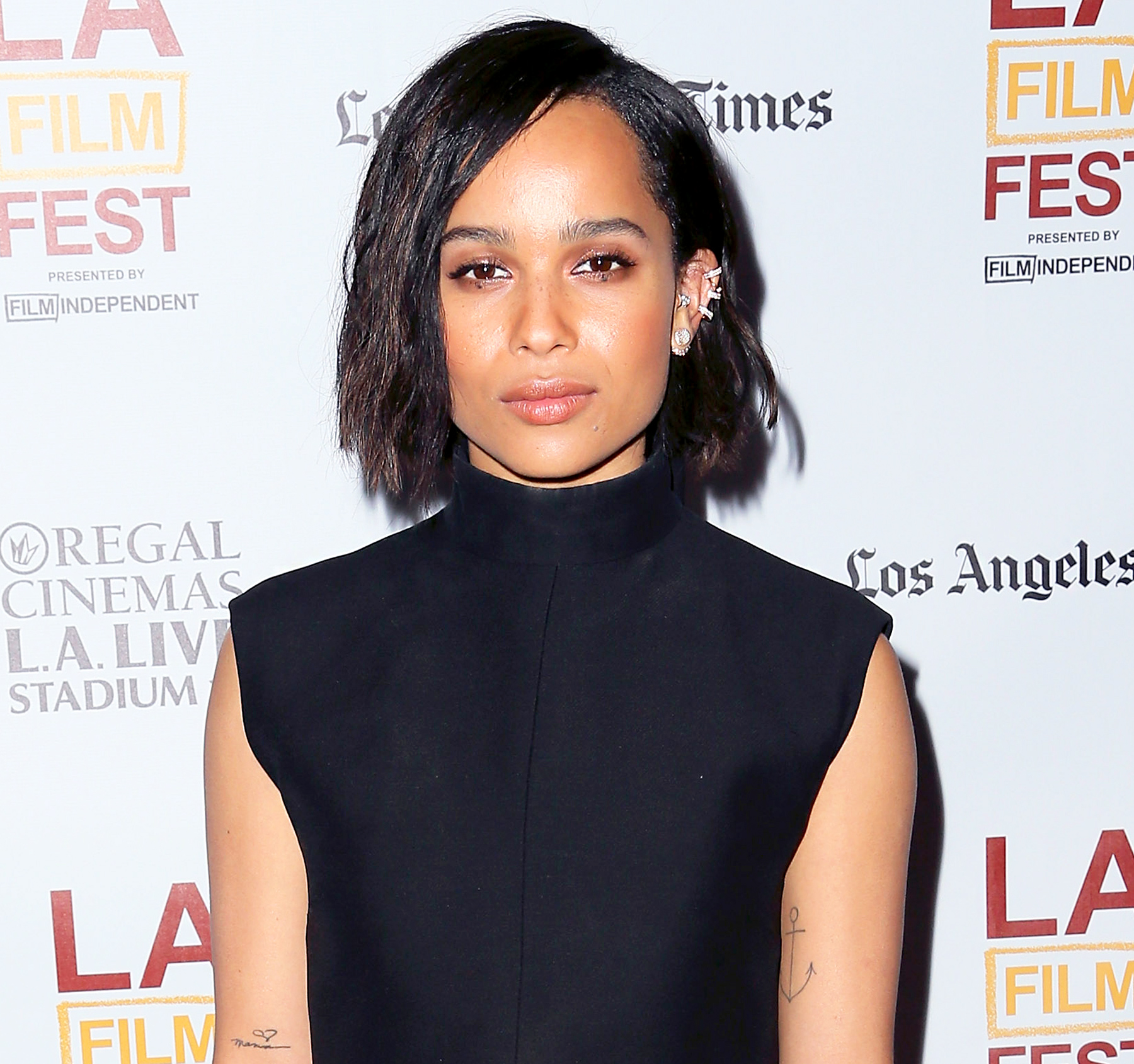 Fantastic Beasts actor Zoë Kravitz – who we'll begin to see more as Leta Lestrange in the next movie – has earned yet another title. YSL Beauty chose Kravitz to front their global makeup campaigns beginning this month. She said on the announcement:
"YSL Beauty has always been one of my favorite brands. Their ability to combine the chicest of styles with a raw edge has always been to me one of the best ways to express yourself through fashion and beauty"
"Nothing is forced, nothing is fake but everything is bold, strong and unafraid. I'm very excited to work with this legendary and timeless company."
Read more at People here.
Daniel Radcliffe's Jungle at Popcorn Frights Film Festival
Dan Radcliffe's new thriller Jungle will make its U.S. debut in Miami at the Popcorn Frights Film Festival. The Greg McLean movie is based on real events of Yossi Ginsberg's nightmarish trek in the Amazon, which Ghinsberg later documented in a book.
The festival takes place from August 11th to August 17th in Miami, Florida, and Jungle will screen at 11:30pm ET on August 16th. Read more here.
Ginsberg himself commented on McLean's mastery of his story in a recent interview:
"I have to tell you," he says, "usually movies are bigger than life. This movie is smaller than life. Everything you see is on a smaller scale than what really happened."
Read the full interview here.
Warwick Davis Confirmed For Han Solo Movie
Director Ron Howard confirmed that Warwick Davis will feature in the Han Solo movie, as well as Spencer Wilding as Darth Vader:
Glad you are asking for one! I directed @WarwickADavis for the 1st time in 30 years today. It made me happy https://t.co/yW8E19MPCn

— Ron Howard (@RealRonHoward) July 26, 2017
The movie is due May 25th 2018.
Domhnall Gleeson in Goodbye Christopher Robin Trailer
Gleeson stars as A.A. Milne – author of Winnie the Pooh – in Goodbye Christopher Robin, which recently released a new trailer:
The film debuts in cinemas on October 13th.
Brendan Gleeson on The Late Late Show with James Corden
The elder of Harry Potter's two Gleesons recently spoke to James Corden on his show about having 'grown up' kids. When asked if he did anything to embarrass his children he responded, "Yeah. I get up in the morning."
He shared the sofa with Gordon Ramsey, who had another embarrassing story to share:
In an exclusive set visit to Mr. Mercedes, Brendan also shared his reservations for committing to an adaptation of Stephen King's book trilogy, having his mind changed by the richness of the story:
"I had a lot of soul searching about committing to the length of time"
"There's a proper journey in there. There's a rise and a fall; it's not an endless kind of getting on a train and going off into somewhere."
Read the full set report at 9News here.