Weekly Cast Round-up: New Movies From Jason Isaacs, Helen McCrory, Holliday Grainger & More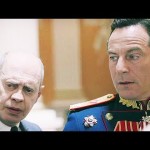 Aug 12, 2017
This week has seen an exclusive debut of BBC One's Strike, a 'fantastic' surprise guest coming to LeakyCon at the end of this month and our coverage of July's Potter-filled London Film and Comic-Con.
In our latest round-up, we catch up with Brendan Gleeson's Mr Mercedes, new movies from Jason Isaacs, Holliday Grainger and Helen McCrory, and a new interview with Fantastic Beasts 2's Callum Turner.
Brendan Gleeson on Stephen King & 'the monster inside':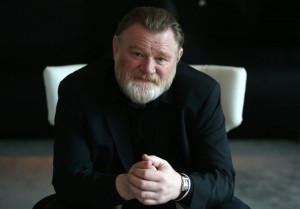 In Mr Mercedes, Brendan Gleeson (A.K.A. Mad-Eye Moody) plays retired detective Bill Hodges, who takes it upon himself to privately take down serial killer Brady Hartsfield. The film is an adaptation of Stephen King's novels, and Gleeson recently spoke to Parade on his connection to the project and his interest in Stephen King's dealings with 'the monster inside':
"I remember doing a film with John Boorman in the mid-90s called The General about a criminal in Dublin who nailed a guy to the floor. We had long discussions about why we were doing it. Is it titillation?
We basically came to the conclusion that to explore the notion of what humanity's capable of is part of the quest of any artistic start of a journey, and that if you can find the truth… I always remember coming out with the conclusion that the idea that something is inhuman is a misnomer.
Actually, as we look around, all the horror that's happening even now, all of these things are quintessentially human. So, yeah, it is about the beast inside, and the more that you can confront that and understand that everybody's capable of the savagery that we like to put labels on like "evil" or devil," all of these things are actually part of what we are."
The interview goes on to unpack the life of Bill Hodges, and Gleeson's delight in working with such a great cast and crew. The series debuted on AT&T on August 9th. Read the full piece here.
Jason Isaacs new movie The Death of Stalin:
See Jason Isaacs (Lucius Malfoy) as The General in a new satire The Death of Stalin in a promo for the movie, shared on his Twitter feed, below – we're loving the accent!
Documentary footage recently found in Kremlin's archives shows scenes of hairpieces, accents and sweariness used for offensivelycheap laughs https://t.co/prMQprrszu

— Jason Isaacs (@jasonsfolly) August 12, 2017
The satire is an adaptation of Fabien Nury's graphic novel, depicting the aftermath of Soviet dictator Stalin's death in 1953. The film is by Iannucci (The Thick of It), Ian Martin and David Schneider, and stars Steve Buscemi as Nikita Khrushchev, Jeffrey Tambor as Georgy Malenkov, Michael Palin as Vyacheslav Molotov, Simon Russell Beale as Lavrentiy Beria and Rupert Friend as Stalin's son Vasily.
Watch Comrades @Aiannucci @jeffreytambor @jasonsfolly @rupertfriend unite in #TheDeathOfStalin trailer & bring CINEMATIC GLORY to the people pic.twitter.com/YBT1HtSNzO

— The Death of Stalin (@Death_of_Stalin) August 11, 2017
The film will debut at Toronto Film Festival next month and will be released in cinemas on October 20th.
Helen McCrory in oil painted feature film Loving Vincent
The world's first fully oil painted feature film focused on the memory and life of Vincent Van Gogh will star Helen McCrory (Narcissa Malfoy), and is set for release on September 22nd. A summary is as follows:
"The film brings the paintings of Vincent van Gogh to life to tell his remarkable story. Every one of the 65,000 frames of the film is an oil-painting hand-painted by 125 professional oil-painters who travelled from all across the world to the Loving Vincent studios in Poland and Greece to be a part of the production. As remarkable as Vincent's brilliant paintings, is his passionate and ill-fated life, and mysterious death. "
See the trailer below:
Holliday Grainger in Tell it to the Bees
Holliday Grainger wowed audiences at an exclusive preview of Strike this week with her performance as Robin Ellacott in BBC One's adaptation of J.K. Rowling / Robert Galbraith's Cormoran Strike series. Grainger is also set to star in a period romance based on Fiona Shaw's (the author, not the  Petunia Dursley actress!) novel, Tell it to the Bees. The film is directed by Annabel Jankel, and will also star Anna Panquin (True Blood).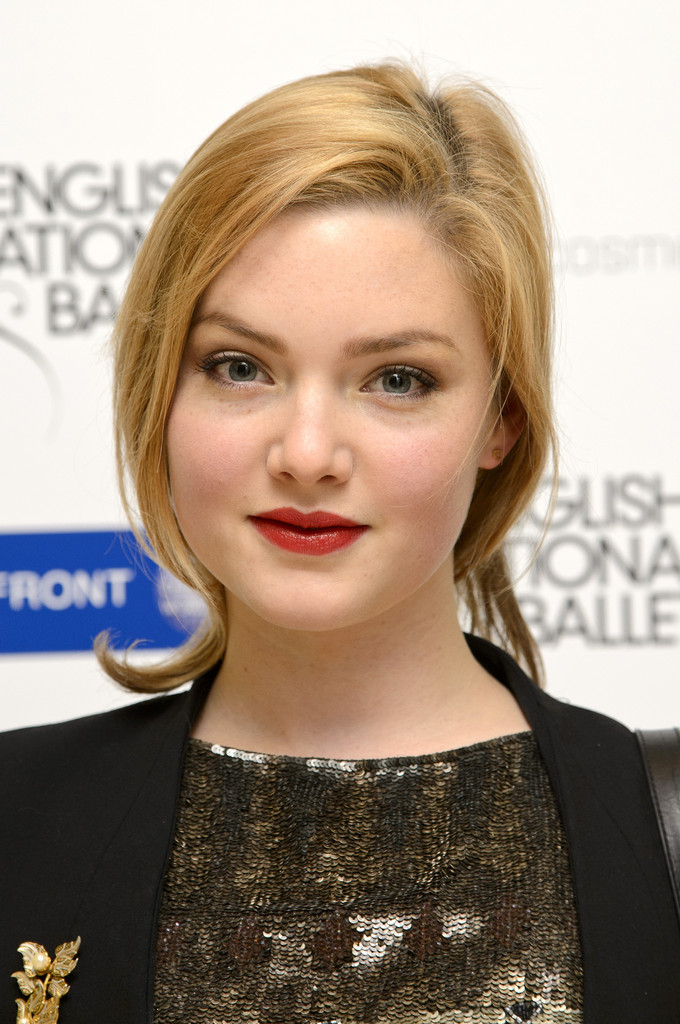 A summary from Deadline is as follows:
"Paquin plays Doctor Jean Markham who returns to her hometown to take over her late father's practice. When a school-yard scuffle lands young Charlie in her office, she invites him to visit the hives in her garden and to tell his secrets to the bees as she once did. The friendship between the boy and the doctor brings his mother Lydia (Grainger) into Jean's world. The women find themselves drawn to one another in a way that Jean recognizes and fears, and which Lydia could never have expected. But in 1950s small-town Britain, the secret won't stay hidden forever."
Read more on the movie here.
Bill Nighy at Shetland Arts' Screenplay Film Festival
Bill Nighy (Rufus Scrimgeour) is set to take part in Q&A and debut is latest Victorian murder mystery movie The Limehouse Golem at the Shetland Arts' Screenplay film festival from Friday 25th August – Sunday 3rd September. See a trailer for the film below, and read more on the movie in our previous coverage here.
Callum Turner interview with The Hollywood Reporter:
Callum Turner will feature in the next Fantastic Beasts movie as Newt Scamander's war-hero brother Theseus, but in the meantime, see him in a recent short interview on his acting career and film interests, in which he reveals his favourite series are Master of None and Atlanta:
Are you seeing the resemblance between him and Eddie yet? Read more on production starting for the next film here.
That's all for this week! Catch up with our recent coverage of London Film & Comic Con here, and last week's actor round-up here.