Happy Birthday, Tom Felton!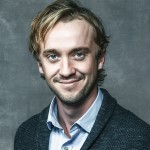 Sep 22, 2017
Today we celebrate Tom Felton's 30th year–so let us reflect on what he has meant to the Potter fandom and how he has grown professionally through the continued passing of birthdays!
As one of the young stars of the Harry Potter series, he literally grew up before our eyes, at first raising our ire as the smug, obnoxious, prejudiced, and proudly-Slytherin Draco Malfoy, only child of an ancient pureblood wizarding family. But then, as his story arc became more complex, we saw that the silver spoon firmly seated in his grasping palm was not necessarily one of ease but, rather, a heavy burden, especially as it obligated him to the Dark Lord.
Felton played the conflicted teen perfectly, drawing our sympathy, asking us to empathize with a character we thought we could do no better than despise.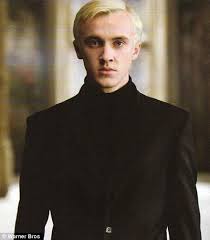 We may not have invested in Draco in the same way that we did in Harry or Ron or Hermione, or even Ginny, Neville, or Luna–after all, he was one of the "villains"–but he became undeniably interesting. He was never meant to be a heroic figure, never one fans should admire or emulate. But he was certainly a dynamic character, one in whom you could see seeds of future growth and inklings of hope.
Felton gave us a tangible connection to the possibility that putting your trust in the wrong people and making a slew of horribly awful choices didn't have to define you. We could see it in his face.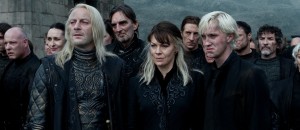 Now, Felton, unlike his cinematic counterpart, is not actually Slytherin. He sorted over two and a half years ago into the house of his nemesis, Harry Potter's Gryffindor–a delightful surprise actually!
Today was the day. I finally did it. I joined Pottermore and was sorted into……..Gryffindor. Heart broken x #slytherinforlife

— Tom Felton (@TomFelton) January 21, 2015
A post shared by Tom Felton (@t22felton) on
That hasn't stopped Felton from continuing to show house pride on behalf of his onscreen heritage, however. Leaky reported that Felton was spotted in April decked out in Slytherin attire to attend a concert screening of Harry Potter and the Chamber of Secrets with his former Flash co-star Jesse Martin.
So while Felton may not be an official Slytherin at heart, he's happy to sport the emerald green and display one of Slytherin's most notable qualities–namely, ambition! Already this year Felton wrapped a stint on Season 3 of the aforementioned television series, Flash, starring as forensic specialist Julian Albert.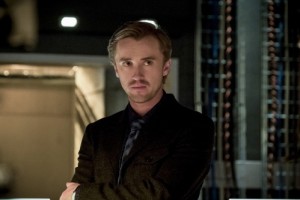 This summer he also starred in Stratton with Dominic Cooper and Connie Nielsen and in Megan Leavey, a war biopic based on the true life story of Marine Corporal Leavey (Kate Mara). With the aid of her military combat dog, Leavey saved many lives during her deployment to Iraq. Felton played Andrew Dean, one of the veteran combat handlers assigned to help the soldiers bond with and train their dogs.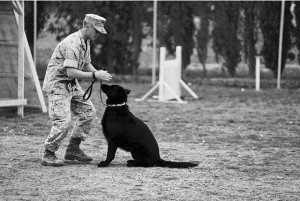 Leaky also reported on Felton's starring turn in the drama Feed, released in July. According to our synopsis, he played:
"Matthew, the 18-year-old twin of Bellisario's character, Olivia Grey. Tragedy tears the twins apart as they prepare for their last year at school, throwing Olivia's life into turmoil and seeing Felton haunt her throughout the film, leaving her to live without him or test how far she'd go to bring him back."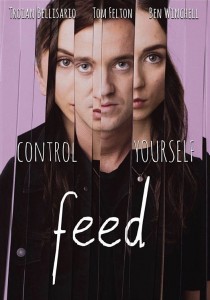 Felton also has two upcoming films in post-production. In Whaling he takes on the role of Brandon, one half of another brother-sister duo. According to Imdb.com, the film is described as follows:
"Star and Brandon, estranged brother and sister, are brought together after their mother's recent death and her absurd final request to dispose of her ashes in the body of a whale. With no choice or face losing their much needed inheritance – they embark on a road trip to San Antonio, Texas where they not only encounter adventure but also encounter each other."

He also stars in Ophelia, the newly-reimagined twist on Hamlet, Shakespeare's classic now told from Ophelia's perspective. Felton plays Laertes, brother of Ophelia. (He must have this dynamic down to an art form.) He is first protector and then avenger in the tragedy, evincing a brashness that would make any Gryffindor call for a round of butter beer.
Last, Felton rounded out the summer contributing to a collection of adult audiobooks by author Roald Dahl. Leaky described the books, published in paperback, e-book format, and audio on Aug. 10, as follows:
"The stories (Innocence, Trickery, Fear and War) are a lot darker than Roald Dahl's famous children's books, such as Charlie and the Chocolate Factory, Matilda, George's Marvellous Medicine and The Twits (which – come to think of it – were all more than a tad dark!), and many include autobiographical stories from the author's boyhood."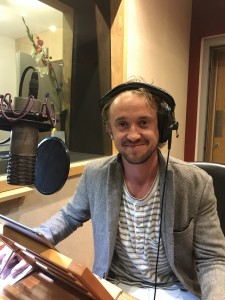 This has been an exciting year for Felton, indeed, and his career has taken a turn both Slytherins and Gryffindors can proudly get behind. (Let's be honest, Harry Potter fans from all houses show Felton the love.) So set any rivalries aside to toast the birthday of one our favorites, wishing him success in all his future endeavors!