Weekly Round-Up: Eddie Redmayne's Madame Tussauds Wax Figure Unveiled, Tom Felton Talks 'Ophelia' At Sundance Festival & More!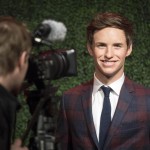 Jan 26, 2018
From new ticket releases to Cursed Child to Eddie Redmayne discussing Jude Law as Dumbledore, it's been another great week for Potter fans, and to top it all off, A Celebration of Harry Potter begins TODAY!
Oscar nominations saw a multitude of Potter alumni recognised for their work, and Bloomsbury released their paperback edition of Fantastic Beasts and Where to Find Them. However, it hasn't all been good news this week, as a rare first edition copy of Philosopher's Stone was stolen in Norfolk.
In this week's round-up we cover everything from a new project for David Heyman and Jack Thorne, to Tom Felton's Sundance escapades. Matthew Lewis made a recent appearance at the Wizarding World of Harry Potter in Hollywood, which we also share below, along with Domhnall Gleeson's story of how he managed to influence a scene in the most recent Star Wars film. We take a look at Eddie Redmayne's brand new Madame Tussauds figure, which Redmayne commented on at the figure's unveiling.
David Heyman and Jack Thorne to adapt The Secret Garden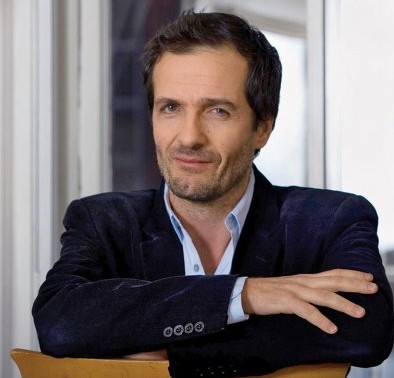 Harry Potter and Fantastic Beasts producer David Heyman will produce (alongside Rosie Alison) and Cursed Child's Jack Thorne will write the script for a new adaptation of classic novel The Secret Garden, directed by Marc Munden. Mundane and Thorne worked together previously on National Treasure.
A summary of the story of The Secret Garden is as follows:
"Based on Frances Hodgson Burnett's 1911 book, the story centers on Mary Lennox, a troubled, sickly, 10-year-old orphan who is sent to live with an uncle in England when her parents die in a cholera outbreak. Initially sour and rude, Mary begins to explore the grounds of her uncle's estate and befriends a robin. After hearing of the eponymous walled garden, she sets out to find it, discovering it to be more magical than she ever could have imagined."
Find out more here.
Tom Felton,  Robert Pattinson & Fiona Shaw at Sundance Festival
Damsel, featuring Robert Pattinson and Ophelia starring Tom Felton were ones to look out for at this year's Sundance Festival!
Felton shared a few posts from the event:
Matthew Lewis was also due to attend and reunite with his Potter costar, but unfortunately a huge problem with his flight caused him to miss the event:
I've already missed the event I was supposed to be at. That's done. I'm now only going to #Sundance to see how this @delta performance plays out. Besides, I've already been here 11 hours and I'm no quitter. I'm an idiot. But I am not a quitter. Plus @tomfelton is waiting for me.

— Matthew Lewis (@Mattdavelewis) January 21, 2018
He did, however, attend The Wizarding World of Harry Potter at Universal Studios Hollywood (photo credit Ron Mateo / Universal Studios Hollywood):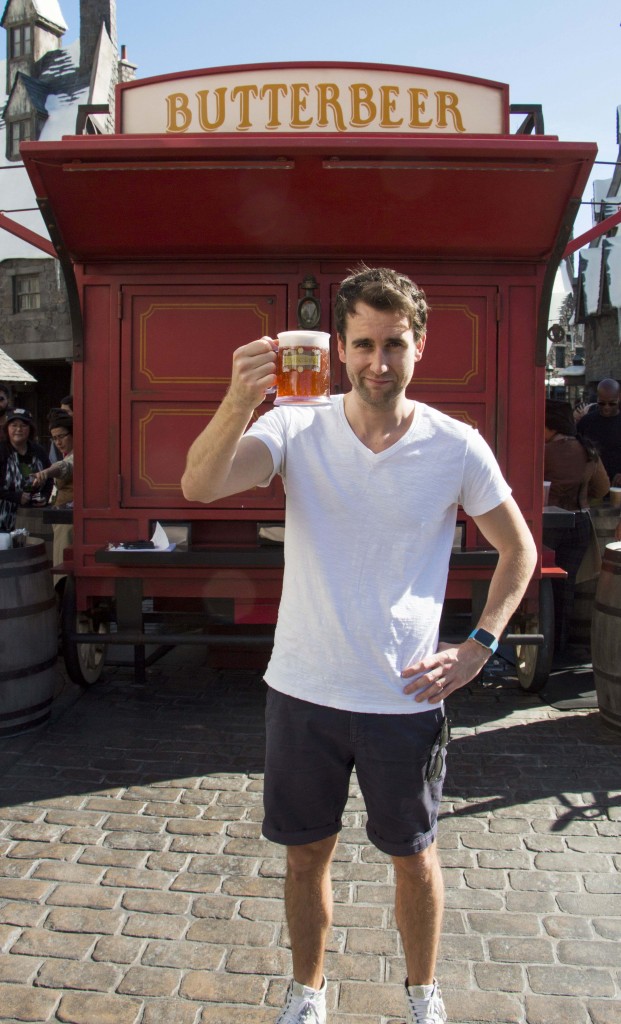 Felton also gave an interview on the importance of female leads, which you can watch below:
.@TomFelton on why now is the perfect time for 'Ophelia': "A lot has happened in the last 6 months or so. About bloody time. And this film very much lends itself to that narrative, having a fiercely strong female at the front of it." #THRSundance pic.twitter.com/0vgLAGo0Mg

— Hollywood Reporter (@THR) January 22, 2018
Colette (featuring Fiona Shaw) also had its U.K. rights bought by Lionsgate at the festival, so U.K. fans of the actress can expect to see the film in cinemas soon!
Dame Julie Walters Calls for End to Changes in Women's Refuge Funding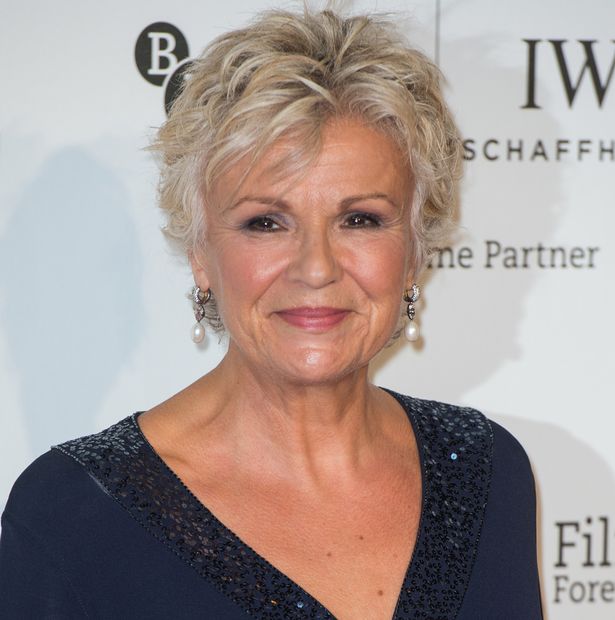 Airing her views at a pieties for Women's Aid, Dame Julie Wallters urged U.K. Prime Minister Theresa May to prevent changes in women's refuge funding. She told ITV:
"We need more refuges, not less – we don't need them being cut," she said.
"Over half of the women and children who flee from violence and ask for help and to go to refuges are turned away.
"It's not just a place to stay – it's an actual lifeline to people. It saves lives. They are absolutely vital."
"If this proposal goes ahead, it will mean more deaths and more families without anywhere to stay."
She will attend a charity gala dinner (included in our previous round-up, here) on February 6th with Women's Aid, celebrating 100 years of women in Britain being able to vote.
David Tennant's Broadchurch wins Best Crime Drama at the NTAs
Congratulations to David Tennant and the rest of the Broadchurch cast on their National Television Awards win this week! The show won Best Crime Drama (a brand new category).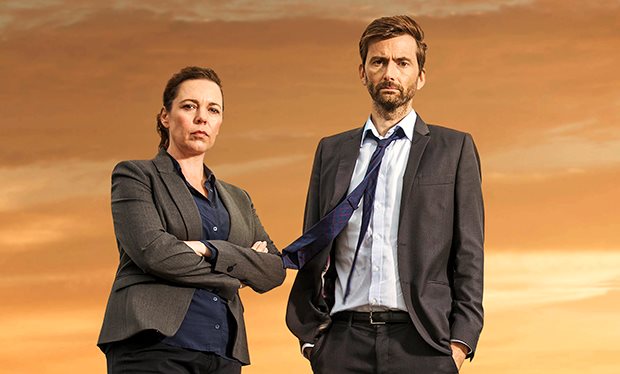 Tennant will attend the Glasgow Film Festival this year, attending the European premiere of romantic comedy You, Me and Him. The festival kicks off on 21st February. Read more here.
The Last Jedi moment Domhnall Gleeson Helped Make Happen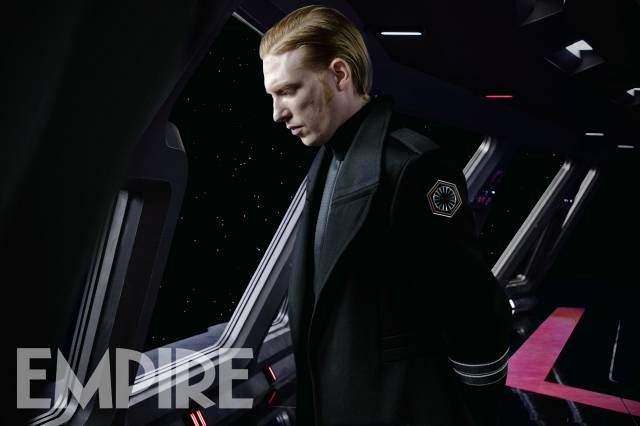 Domhnall Gleeson recently shared a moment in Star Wars: The Last Jedi which he instigated in a conversation with director Rian Johnson. His character, General Hux, seizes an opportunity to take power for himself, but is thwarted by Kylo Ren:
"That was the one moment I asked Rian for in the movie, yeah. I asked him for a moment that would do something like that. Because, General Hux is like a kicked dog for the whole movie, he just keeps on getting thrown into stuff, bullied. I was like, I wouldn't like people to forget that he's also a really nasty piece of work and could have an effect on the way things move forward. We talked a bit about where the right place would be and we came up with that."
Read the full story here.
Eddie Redmayne Jokes About New Madame Tussauds Wax Figure
Eddie Redmayne's wax figure at London's Madame Tussauds was recently unveiled, and is stunningly realistic: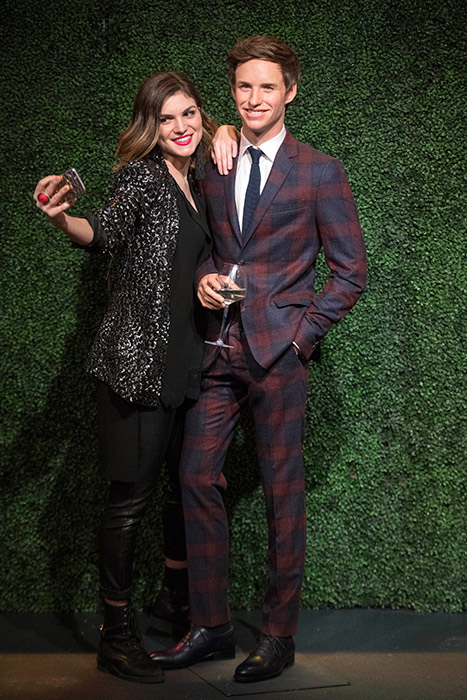 Redmayne donated the suit he wore to the premiere of The Danish Girl to dress the figure, and at the unveiling of the new model he commented on his involvement in its creation:
"It's been fascinating to be part of the process and the skill of the artists is astounding. I felt most sorry for the freckle painter!"
Watch the full video below:
Kenneth Branagh
http://deadline.com/2018/01/kenneth-branagh-and-lily-cole-join-bbc-shakespeare-comedy-upstart-crow-1202268922/
Kenneth Branagh Joins Shakespeare Comedy Upstart Crow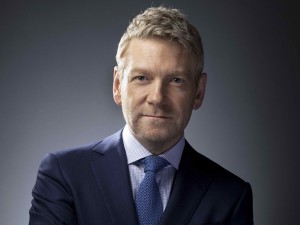 Branagh will join the third season of BBC's Upstart Crow,  along with Ben Miller and Lily Cole. Emma Thompson joined the show in the second season as Queen Elizabeth I.
BBC Studios Head of Comedy Chris Sussman, executive producer on the show, commented: 'It's a great testament to Ben's writing that we've managed to get such a talented bunch joining the cast for our third series."
Read more on the show's new additions here.
That's all for this week! Catch last week's round-up here, and our most recent theater round-up here.