Weekly Round-Up: Emma Watson's National Geographic Takeover, Alfred Enoch in HTGAWM Season 4 & More!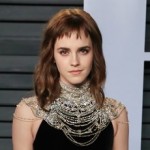 Mar 09, 2018
It's been another week of big updates, as Gary Oldman and Alexandre Desplat took home Academy Awards,  Cursed Child Broadway opened its first Friday Forty today, and tickets to an exclusive Quidditch Listening Event went up for grabs. We also celebrated International Women's Day across our social media channels, so head to Leaky's Twitter, Instagram and Facebook accounts to catch our posts on the inspiring women and female characters of Harry Potter and Fantastic Beasts!
This week's round-up covers teaser trailers, Chris Rankin's latest blog post on adoption, Emma Watson's National Geographic take-over, more from Alison Sudol's Antarctic voyage, Alfred Enoch in How to Get Away With Murder, projects from Ralph Fiennes, Michael Gambon and Emma Thompson, and much more:
Alfred Enoch to Return to How to Get Away With Murder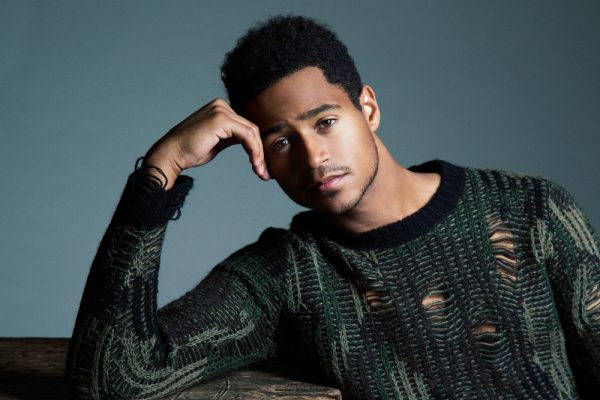 Without discussing spoilers, Alfred Enoch (Dean Thomas) made a return to How to Get Away With Murder's Season 4, to explore Wes's storyline further. Spoilers for the season revealed questions and mysteries to be investigated in the show, and last night's episode reintroduced his story to the show – the show's finale takes place next week. Read more here.
Alison Sudol Celebrates Antarctic Voyage on International Women's Day
Back in the 60s, women weren't allowed to work in the Antarctic. Fast forward to today and Fantastic Beasts star Alison Sudol has not only visited the Antarctic with Greenpeace to carry out vital research and public engagement work, but has also been named Antarctic Ambassador for the charity! Watch Greenpeace's video (hosted by Alison Sudol) below, as well as her video from the Antarctic (with Stranger Things star David Harbour):
Back in the 60s women weren't allowed to work in the Antarctic. Look how far we've come now #ProtectAntarctic #InternationalWomensDay #IWD2018 pic.twitter.com/LqSGkN1tcs

— Greenpeace (@Greenpeace) March 8, 2018
David + I talked long + hard in Antarctica about many serious things. It's hard to be serious when penguins keep making fun of you behind your head. It's also hard to be serious when someone keeps saying puke all the time. Someone * cough @DavidKHarbour https://t.co/jrP50lz0qN pic.twitter.com/jTPKnCx55W

— Alison Sudol (@AlisonSudol) March 2, 2018
Thinking of all the incredible women in this wide world tonight. May we celebrate all the colors within us- including those that perhaps may be considered un-beautiful by society.

— Alison Sudol (@AlisonSudol) March 9, 2018
Read more about the campaign here.
Chris Rankin Talks Adoption in Latest Blog Post
In a recent #AskChris session on Twitter, Harry Potter's Chris Rankin (Percy Weasley) mentioned being adopted, and chose to speak more about his personal thoughts and experiences on adoption in his latest blog post.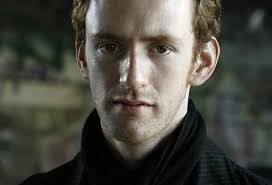 He spoke about how surreal it is to him to think that his birth parents have most likely seen Harry Potter, and stressed the importance of adoption:
"Of course, it's crossed my mind that they, their other children, grandchildren, my birth siblings, nieces, nephews etc, have seen Harry Potter and probably have them stored there on the dvd shelves. That blows my little mind and makes me chuckle. I like to imagine them all sat there going "doesn't he look like Uncle Brian?". Do they know they had a brother who was adopted? Who knows?! I don't know them, and although it would be curious to have siblings, having grown up as an only child, I haven't felt like I've missed out for one minute. 
My feeling is that we, as a western culture, often default to adoption as something that rich celebrities do (think Madonna, Angelina). I don't think we consider why it is that people may want, or choose to adopt nearly enough. There's the obvious reason to leap to, of course being infertility. But there are and SHOULD be so many other reasons to consider adoption.
[…]
There are thousands of badly treated and unwanted animals in shelters and homes around the country, and we all know about it. We all know that it's cheaper and more responsible to give a rescue animal a home, rather than hand over hundreds, even thousands of pounds to a breeder. But can the same be said about children? "
Read the full post here. Thanks to Chris for opening up about his experiences and sharing the importance of adoption!
Matthew Lewis Shares Memories of Harry Potter At Emerald City Comic Con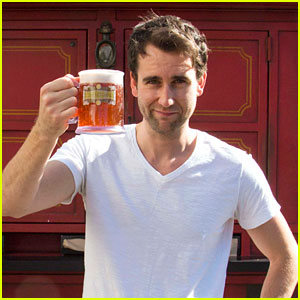 Following on from his discussions of Harry Potter and his projects following his time on the series at Planet Comic Con, Matthew Lewis spoke at Emerald City Comic Con about portraying Neville, the phenomenon that Harry Potter became, and his gratitude to the fans of the series.
He shared his fondest memories of making the series, including shooting at Pinewood Studios (the same studios as the James Bond films), and having dinner at Emma Watson's house during the final week of shooting Deathly Hallows Part 2.
On what he personally thought Neville's patronus should be, he said a Red Panda would suit him best, and reportedly said his favourite thing about Neville is his resilience.
He spoke about the term "Longbottom-ing" (referring to Matthew Lewis and Neville Longbottom's blossoming over the course of the series), and humbly said that this was all down to Jo Rowling's ability to develop characters:
"It's Neville that took that incredible journey. It's Neville that evolved and became the hero and it's the character that Jo Rowling created and wrote and has gone on to inspire so many people. I wish I could say it's me, but it's not, it's him.

It's very humbling but I would have to stop and say, "That's Jo's character – that's what she did". I'm a very, very small part of the big picture of Neville Longbottom. So it's as much hers as it is mine… probably more-so!"
Read further coverage from his panel here, and watch it below:
Teasers For Mary Poppins Returns & Christopher Robin
Teaser trailers for several films featuring Potter alumni have surfaced over the past week!
See a pre-Oscars teaser for Mary Poppins Returns, which will feature Julie Walters (Molly Weasley), releasing this Christmas. Unfortunately she's not in this teaser:
Christopher Robin  also released a trailer this week. The film releases on August 3rd, and will feature Toby Jones (voice of Dobby). Read more about the film here.
Dan Fogler Talks New Film, Becks 
Dan Fogler (Fantastic Beasts's Jacob Kowalski) stars in new independent film Becks, which is based on the life of artist Alyssa Robbins, who Dan Fogler and director, writer and producer Elizabeth Rohrbaugh knew personally. Lena Hall also stars in the film. Watch an interview with Fogler, Hall and Rohrbaugh below, in which Fogler talks about the film's impacts and story:
Thank you to Cheddar for having Lena Hall, Dan Fogler & director Elizabeth Rohrbaugh Myers to talk all things… https://t.co/fJW1OqSTsK

— Blue Fox Entertainment (@BlueFox_Ent) March 6, 2018
Emma Watson Curates National Geographic's Instagram
Taking over National Geographic's Instagram account for Interantional Women's Day, Emma Watson used the opportunity to share the incredible work of female photographers across the world, and also raise awareness of the need for progress and movements promoting equality:
She also shared a U.K. event taking place on March 10th. Million Women Rise will see women in London wear red "as the colour of resistance and women's strength" and take part in the biggest international march of women to take a stand against male violence:
Calling UK sisters! Get your walking shoes on for Million Women Rise on Saturday 10th March in London. Full details here: https://t.co/PKcJ305k57. Wear red as the colour of resistance & women's strength… #MWR2018 #MWR10yrs #IWD2018

— Emma Watson (@EmmaWatson) March 8, 2018
Ralph Fiennes Narrates André – The Voice of Wine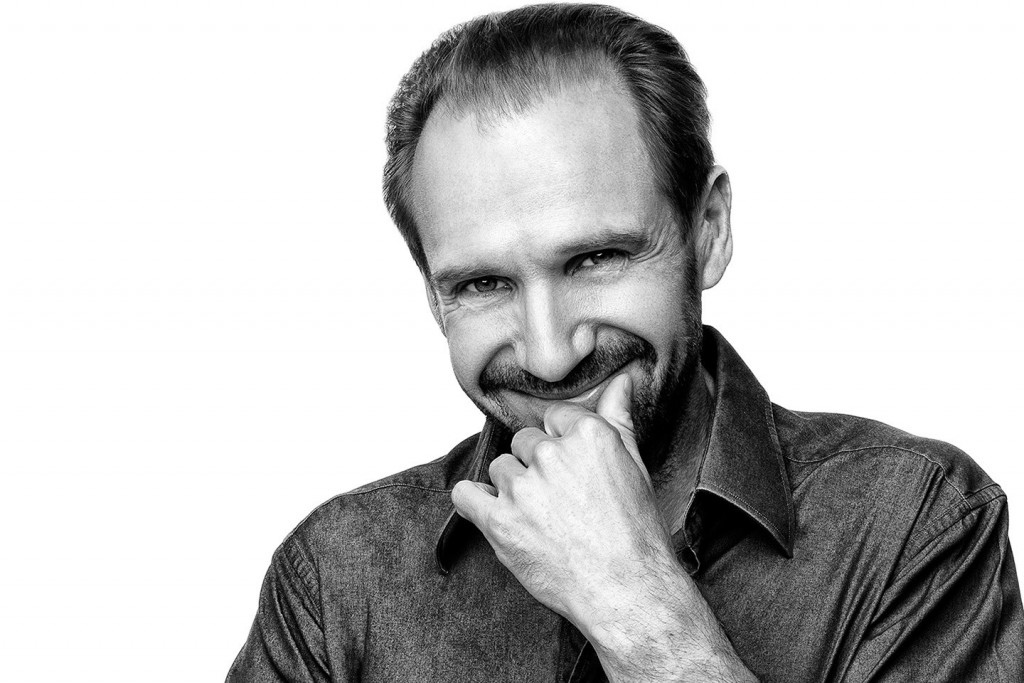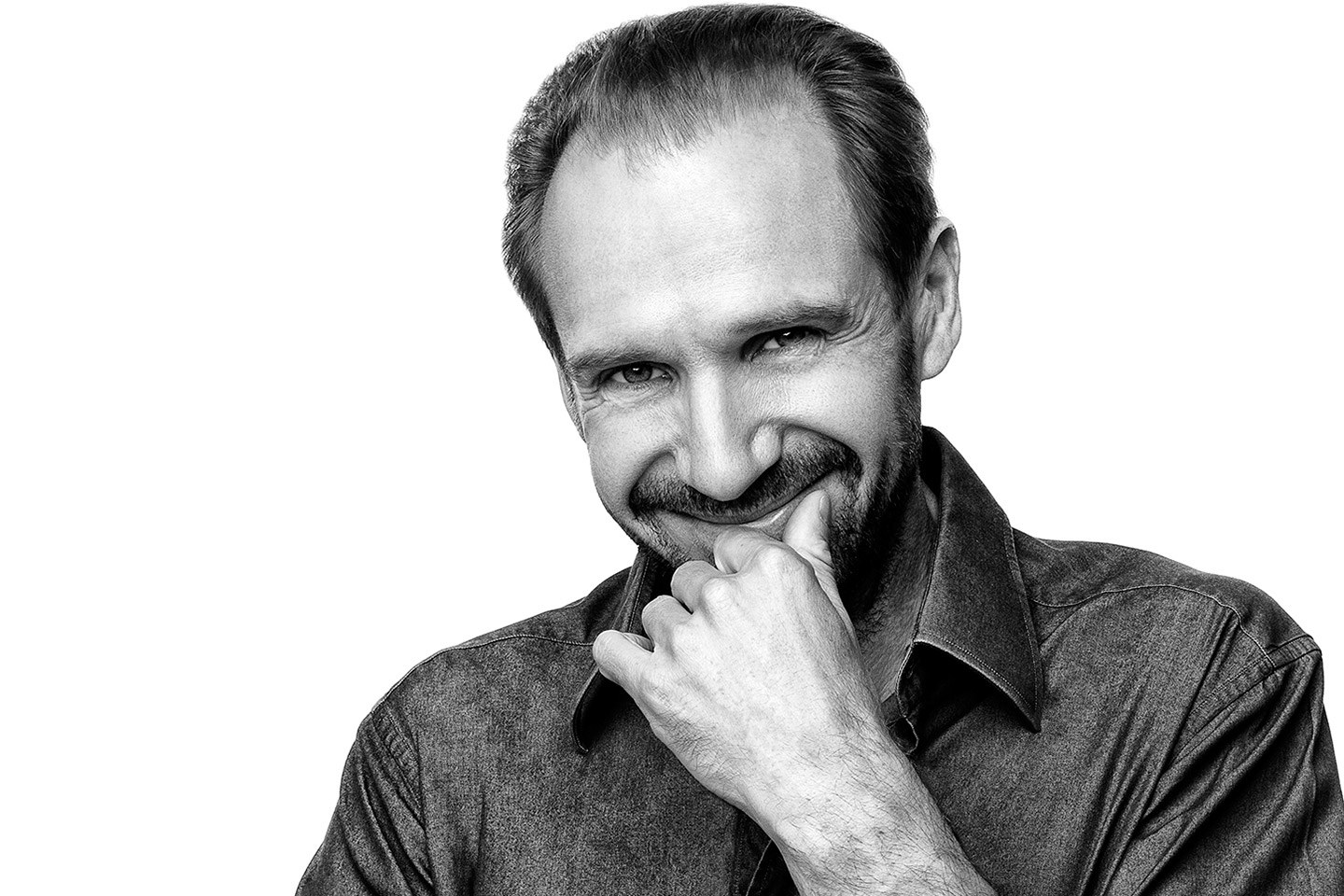 Next month, Lincoln Theater and Festival Napa Valley will present a premiere screening of André – The Voice of Wine on Saturday, April 7, at 3pm at Lincoln Theater. The biopic premiered globally at the Berlin International Film Festival, and is narrated by Ralph Fiennes (Voldemort). The feature-length documentary tells the story of André Tchelistcheff, also known as the "Dean of American Winemakers."
The film screening will include a panel moderated by director Mark Tchelistcheff, followed by a VIP wine tasting reception featuring wineries influenced by the late Tchelistcheff. Tickets are $20 in advance and $25 at the door. Read more here.
Michael Gambon to Star in BBC & FX Comedy Breeders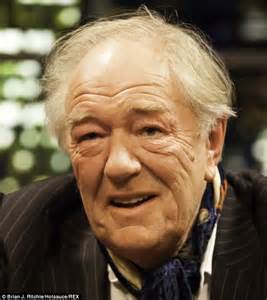 A new comedy is reportedly being considered for BBC and FX, created by and starring Sherlock and Fargo's Martin Freeman, and also starring Harry Potter's Michael Gambon (Albus Dumbledore).
Freeman said on the show:
"It was sort of true, true about the way I feel about something. So, I'm getting together with a very good writer and a very good director and we're hammering that out at the moment."
Read more here, and stay posted for updates on if the project goes ahead!
Emma Thompson Taking on Long-Lost Hollywood Script Harrow Alley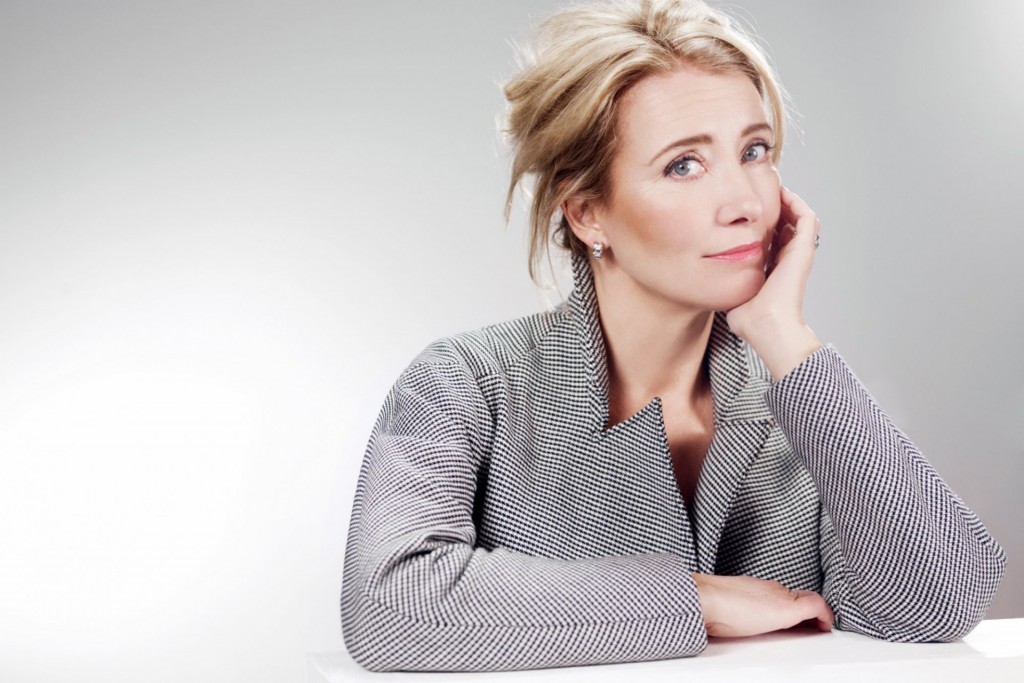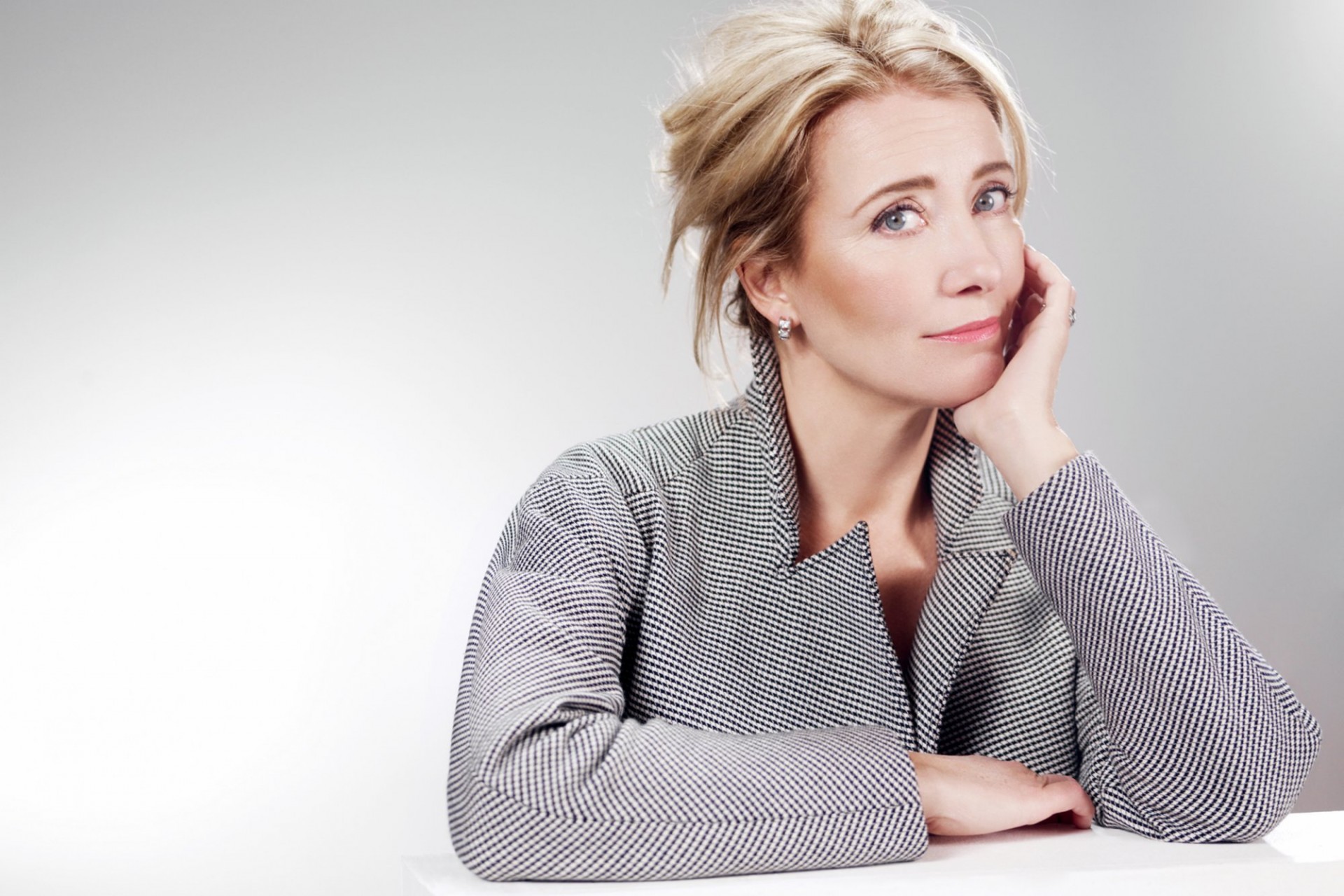 Another project reportedly in the works is one of Hollywood's long-lost scripts, a period horror thriller called Harrow Alley. Harry Potter's Emma Thompson (Trelawney) has reportedly partnered with His Dark Materials producer Bad Wolf to develop the script into a TV show, setting up at HBO. A summary of the story is as follows:
"Harrow Alley is set during the black plague in the 17th century and follows an English town as it deteriorates. It follows the fortunes of two men, likeable but lawless rogue Ratsey and well-meaning alderman Harry, who are both trying to survive the dangers of the time."
We'll keep you updated on any developments involving Emma Thompson's work on the project, but for now, read more here!
That's all for this week! Read our theater round-up here (including WhatsOnStage and Olivier award nominations), and last week's round-up here!