Bonnie Wright & Evanna Lynch Discuss Journeying into Filmmaking & Podcasting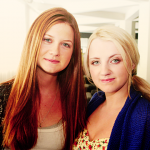 May 26, 2018
This week both Bonnie Wright (Ginny Weasley) and Evanna Lynch (Luna Lovegood) discussed their new ventures with various outlets. Bonnie Wright's short film premiered in Lincoln this week, and Evanna Lynch's vegan podcast The Chickpeeps earned Top 20 at The British Podcast Awards!
After finishing her role in Harry Potter, Bonnie Wright studied filmmaking at the London College of Communication, and set up her own production company (Bon Bon Lumiere), in 2012. Since then, she's not only campaigned with Lumos (alongside Evanna Lynch) and Greenpeace, but also worked hard to develop her skills as a filmmaker. Her films have featured David Thewlis (Remus Lupin), and Christian Coulson (Tom Riddle), and call upon complex social issues, showcasing Bonnie's ability to weave complex narratives into her characters' development throughout her films. Medusa's Ankles tells the story of a woman experiencing identity conflicts in her menopausal years, and stars Harry Potter's Jason Isaacs. The film is currently showing at the Mansions Of The Future cultural arts program (May 24th-26th):
After an epic journey full of many lessons my film #MedusasAnkles will premiere tomorrow as part of #MansionsOfTheFuture cultural arts program in Lincoln supported by #ArtsCouncilEngland https://t.co/q1IWTYp7S9 pic.twitter.com/IH5Idh9WiW

— Bonnie Wright (@thisisbwright) May 22, 2018
The film is adapted from short story collection The Matisse Stories, and set in a hairdressing salon, and is very fittingly showing for free at the Sincil Salon in Lincoln's city centre. The Guardian reports from the premiere, sharing Bonnie's enthusiasm for the physical experience created at the event:
""What's so great about this," says Wright, "is that we spend so much time experiencing things on the internet and social media that an actual physical film screening is rare." Wright also says she likes the "exhibition-y" feel of the event, which appears as much a gallery installation as a cinema premiere."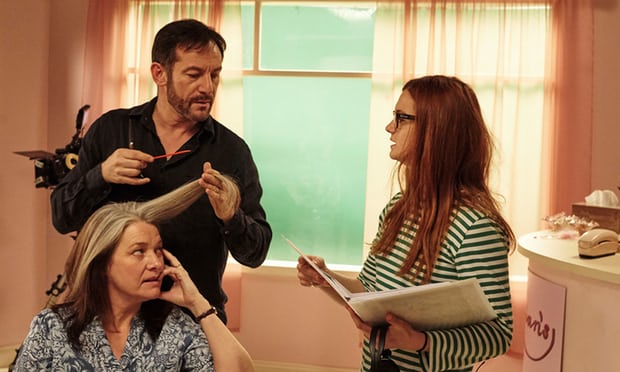 Bonnie also said that working on the Harry Potter films taught her more about the process of making films, inspiring her to learn more about how to put her ideas into action:
"Doing such big films gave me a desire to get more out of film-making, to get deeper into the process. When you are acting you are observing so much happening around you. I am directing actors having been directed myself, and there is specific type of language you have that is so unique. If you've been on the other side of it, it's such a lovely experience."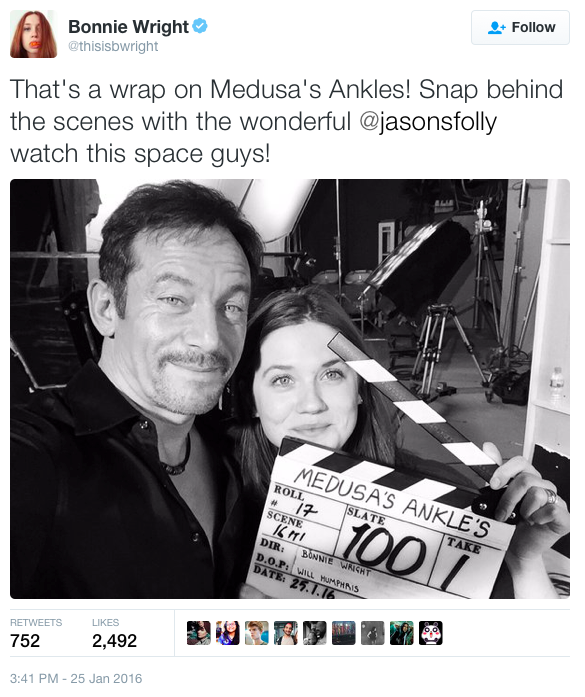 She also spoke to Lincolnshire Live about the different experience she's had as a director compared to her experience as an actress:
"It is a totally different discipline, directing is a quieter, more personal head space compared to acting and getting to oversee every aspect of a story, from conception into completion, is so rewarding. Directing has given my career focus, everything starts to fit into place when you are directing a film and watching a story evolve and grow is what I am really passionate about."
Congratulations to Bonnie on the release of Medusa's Ankles! Read our original announcement of the film here.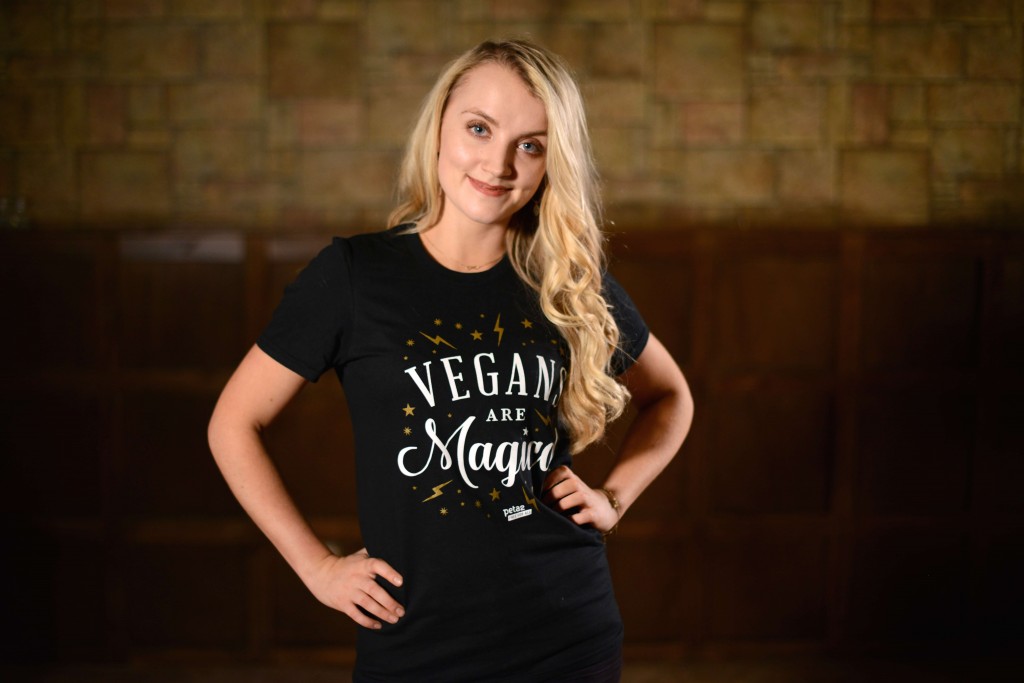 Evanna Lynch has also been putting her skills into her own creative projects, and debuted her vegan podcast The Chickpeeps in November 2017. Since then she's hosted alongside Harry Potter's Robbie Jarvis, The Protego Foundation's Tylor Starr, and ocean activist and healer Momoko Hill, interviewed huge figures in the vegan world and created a compassionate, enthusiastic and encouraging space for those interested in learning more about vegan lifestyles.
Speaking to Plant Based News in their own podcast, Evanna spoke about what motivated her to create her own podcast, and also discussed other issues, such as the pressure for women to associate with specific ideals of beauty, and how this shapes and corrupts their sense of identity:
"I'm so against women getting their sense of value from their image alone. I love beauty and I love celebrating the aesthetic side of things, but I just hate when girls reduce themselves to that, when they define their worth by how they look."
Listen to the podcast below:
Prior to setting up The Chickpeeps, Evanna spoke to us about being drawn to the idea of vegan podcasting, which you can read in full here. She told us:
"I'm starting to blog about veganism because I feel like there are so many people who are interested. It's not quite mainstream yet but it's getting there. There are so many people who say "I want to but I don't know how" or feel they're too lazy, so I just want to talk about that. You don't have to be a big foodie or a big animal lover. There are ways you can make little changes.
"It's so hard to get people to care about animals without having to dress it up to be about being for their benefit. It does concern you if the planet is messed up, but to other people it's far away so it's less of a concern." 
Since that interview she's gone on to interview PETA's Co-Founder and President, Ingrid Newkirk, Campaigns Officer at Freedom For Animals, Maddie Taylor, Lush's Ethics Director, Hilary Jones, and so many more, and discussed topics varying from veganism and animal rights in the Harry Potter series to fighting animal testing, vegan philosophies, and eggs, chocolate and Where (or How?) To Veganise Them.
The podcast recently achieved top 20 in the Listeners' Choice Award category at the British Podcast Awards, and Evanna and co-host Momo took to the stage to present Best Culture Podcast:
Catch their latest episode below, and read more about Evanna's trip to find out more about the damaging impacts of tourism on the welfare of elephants in Asia:
Ep 26, Environmentalism with @Cowspiracy makers, Kip Andersen & Keegan Kuhn, is live! ✨

This week, @Robbie_Jarvis & @Evy_Lynch discuss the environmental impact of being #vegan. 🌱

🔊Listen to The #Chickpeeps here: https://t.co/hFKl77diiW | iTunes | Spotify | Soundcloud pic.twitter.com/WoakKzUgRd

— The ChickPeeps Vegan Podcast (@ChickPeepsPod) May 24, 2018
Make sure to catch this article about my trip with @TheSun and @stae_elephants about why elephants should not be involved in tourism and what we can do to help change the laws and make it illegal to patronise this kind of cruelty. We are too privileged to ignore this. https://t.co/SwB7aJhOEZ

— Evanna Lynch (@Evy_Lynch) May 1, 2018
Join us in congratulating Bonnie and Evanna on their recent successes! Did you see Medusa's Ankles this week? Are you a Chickpeep? Let us know in the comments!