Weekly Round-up: Evanna Lynch Supports Save the Asian Elephants, Warwick Davis Celebrates #Maythe4th, Miriam Margolyes Joins Call the Midwife and More!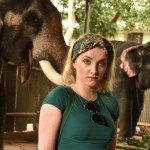 May 05, 2018
Some momentous events were celebrated and memorialized in the Wizarding World during the past week. After a week of glowing reviews, the New York production of the award-winning stage phenomenon Harry Potter and the Cursed Child received ten Tony Award nominations including Best Actor for Jamie Parker as Harry Potter, Best Featured Actor for Anthony Boyle as Scorpius Malfoy, Best Featured Actress for Noma Dumezweni as Hermione Granger-Weasley and the coveted Best Play Award.
On May 2, the anniversary of the Battle of Hogwarts, fans across the world took time to remember their favorite Harry Potter characters who lost their lives fighting Lord Voldemort and his followers. To commemorate the day, J.K. Rowling took to social media to give her annual apology for a death, which turned out not to be someone lost during the Battle but a character,
"who laid down his life to save the people who'd win it. I refer, of course, to Dobby the house elf."
This week from the actors of the Potterverse we have a new Chickpeeps podcast from Evanna Lynch and her coverage of elephant abuse in India, Warwick Davis celebrates #Maythe4th as the opening of Solo: A Star Wars Story approaches, Helena Bonham Carter is confirmed for The Crown, Miriam Margolyes joins Call the Midwife's Christmas special, new films for Natalia Tena, Bill Nighy, Toby Jones, and Frank Dillane and more!
Natalia Tena's Anchor and Hope Gets U.K. Release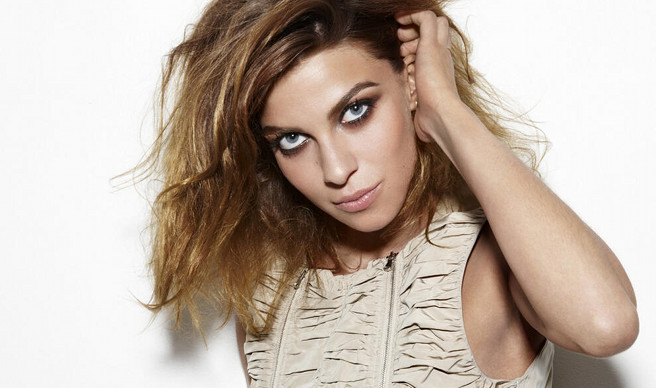 Surrogacy drama movie Anchor and Hope will release July 20th via Network Releasing,  and stars Harry Potter's Natalia Tena (Tonks), as well as Oona Chaplin, Geraldine Chaplin and Verdaguer. The film premiered at the London Film Festival last October. A summary is as follows:
"The story follows the mid-30s pair of Eva (Chaplin) and Kat (Tena), whose carefree London life on a canal boat is disturbed by both the arrival of Roger (Verdaguer) and Kat's realisation that she wants a child. The three then begin to explore the idea of having a baby together."
Read more here. Tena will also star in new Youtube Red series, Origin, with Harry Potter's Tom Felton. Read more about that here.
Kenneth Branagh Might Have Had a Secret Cameo in Avengers: Infinity War!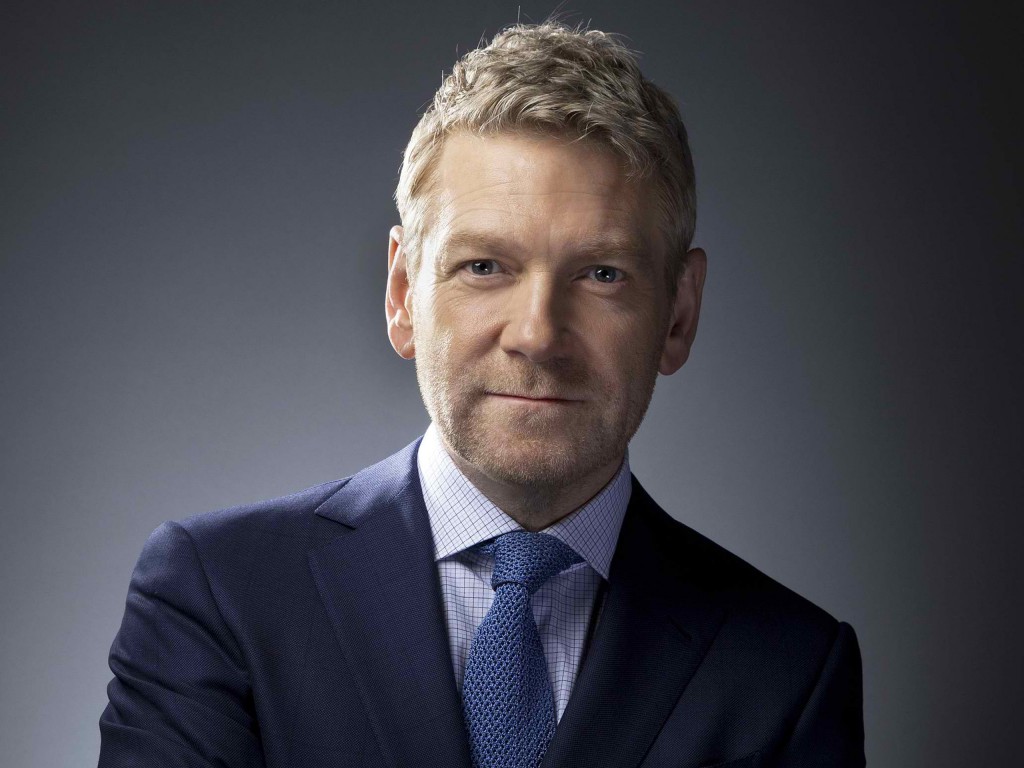 **WARNING: SPOILERS FOR INFINITY WAR** 
After directing the first Thor movie, Kenneth Branagh (Harry Potter's Gilderoy Lockhart) reportedly returned to the Avengers franchise in a fitting Infinity War cameo, voicing the Asgardian distress signal begging for mercy, right at the beginning of the movie!
"This is the Asgardian refugee vessel Statesman…We are under assault. I repeat, we are under assault. Engines are dead. Life support failing. Requesting aid from any vessel within range…Our crew is made up of Asgardian families, we have very few soldiers here. This is not a warcraft. I repeat, this is NOT a warcraft."
Though this role is not credited, and appears to be a rumour, many are claiming to recognise the voice – have you seen the film? What do you think?
Mark Williams Shares the Secrets of Birmingham in New Documentary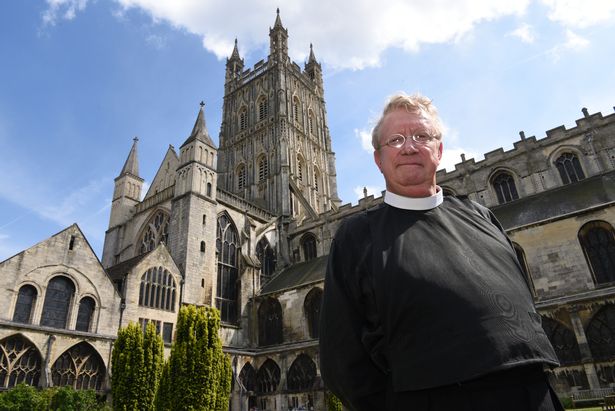 Mark Williams (Harry Potter's Arthur Weasley) will appear in a new documentary Civilisations Stories: Innovation and Inspiration in Birmingham, and spoke to Birmingham Live about the history of the city, looking at the growing influence of Birmingham through the work of artist John Baskerville, campaigner Josiah Wedgwood and surgeon Robert Mynors:
"We seem to have lost a bit of the concept of manual skill and it's very important not to lose that.
"You see (that craft) with chefs, but not much elsewhere.
"Back then, science and art were not compartmentalised, but some things are not lost – there are grounds for optimism with the way people are now making real bread and beer, thatching and stone masonry and young people are choosing these courses."
Read the full interview here.
Warwick Davis Celebrates May The Fourth, and New Featurettes for Solo: A Star Wars Story Drops
Warwick Davis will appear in the upcoming Star Wars movie Solo (coming May 24th), and new featurettes for the film dropped this week:
Unfortunately Davis isn't in either of the features, but he's celebrating May The Fourth (Star Wars day) with a very special giveaway:
Best of luck with your entry!  
Helena Bonham Carter Officially Cast in The Crown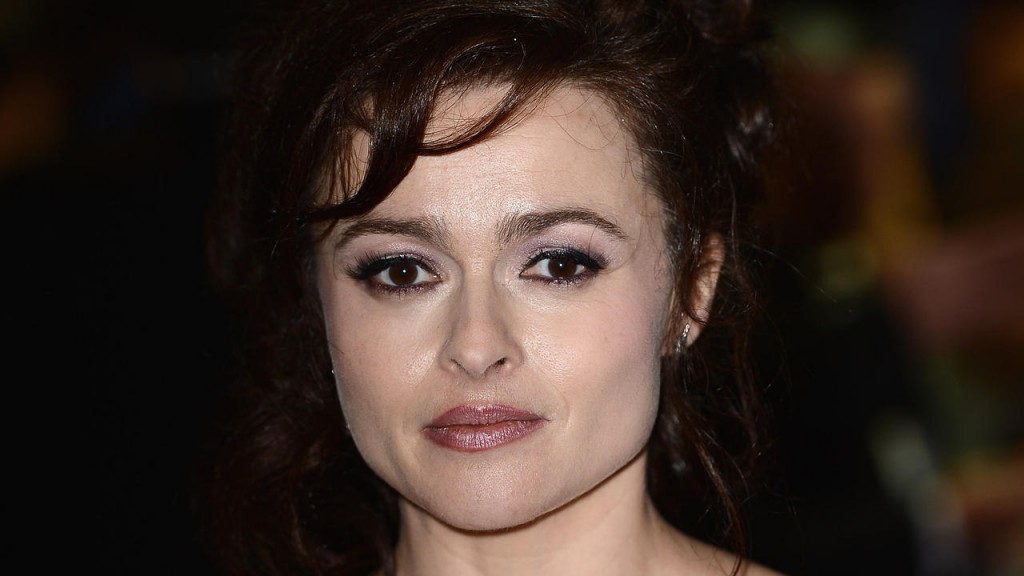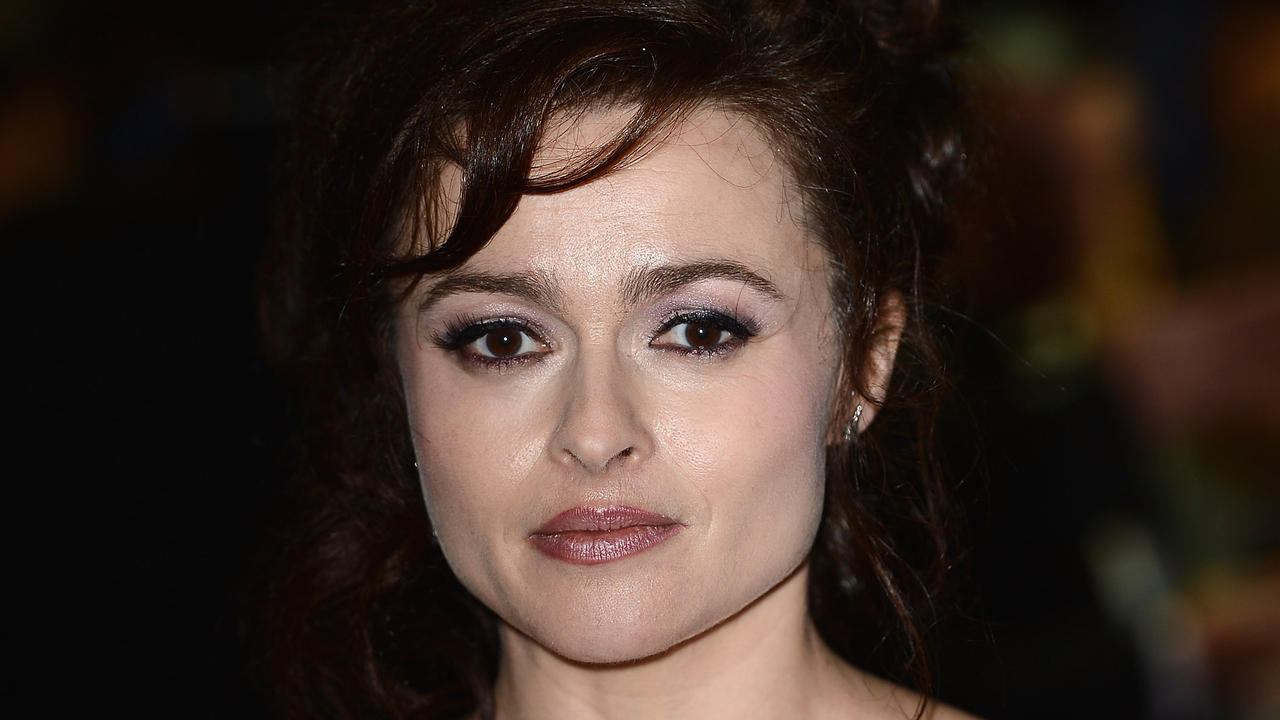 Netflix has confirmed that Helena Bonham Carter (Bellatrix Lestrange) will be joining Season 3 of The Crown, as well as Jason Watkins. Rumours were circulating back in January (as reported by Leaky), but this confirmation means that Bonham Carter will officially portray Princess Margaret, taking over from Vanessa Kirby. Bonham Carter said on taking over the role:
"I'm not sure which I'm more terrified about — doing justice to the real Princess Margaret or following in the shoes of Vanessa Kirby's Princess Margaret," the actress said. "The only thing I can guarantee is that I'll be shorter [than Vanessa]."
Rumours that Ralph Fiennes and David Tennant were in talks for the role of Prince Phillip (played by Matt Smith in Seasons 1 and 2) were apparently incorrect, as Tobias Menzies has now been confirmed to take over the role. Season three will debut in 2019. Read more here.
Bonham Carter's role in Sgt. Stubby will also make its way to Cannes Film Festival, as reported by Screen Daily, which you can read more about here.    
Toby Jones To Write & Star in Dark Comedy About Post-Brexit Britain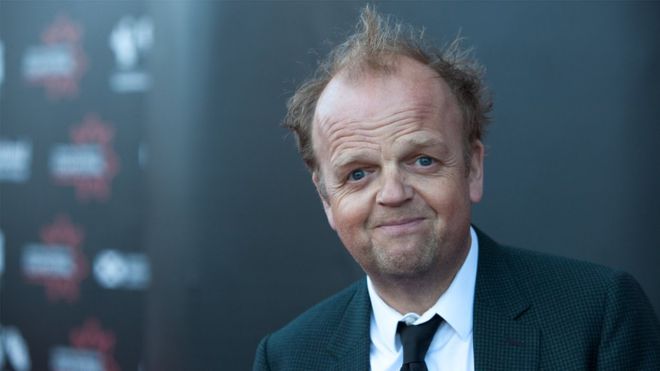 Harry Potter's Toby Jones (voice of Dobby) will write and star in a comical, dark take on post-Brexit Britain, in a new series coming to the BBC, called Don't Forget the Driver. The six-part drama series is in collaboration with Tim Crouch, and centres on post-Brexit life in "small-town Britain":
"Coach driver Peter Green has a disappointing life in seaside Bognor Regis, caring for a disaffected young daughter and a mother whose world becomes warped by paranoia and fear. When a dead body turns up on the seaside shores and a new arrival crosses paths with Peter, it suddenly looks as if the mundane drudgery of everyday life could become a thing of the past."
Read more here.
Evanna Lynch Exposed Brutal Treatment of Elephants For Tourist Activities in India
Host of The Chickpeeps and Harry Potter star Evanna Lynch (Luna Lovegood) recently visited India with The Sun and STAE (Save The Asian Elephants) to report on the abuse elephants face to meet demands of tourists. Evanna urges readers not to blame those working in this trade, who are often facing high levels of poverty and social inequality, and says that " We are too privileged to overlook the suffering of these beautiful beasts":
Read more about the trip here. Also listen to the latest episode of Evanna's vegan podcast, The Chickpeeps, below:
✨NEW EPISODE! This week we are discussing veganism and pets.✨

Listen as Tylor & Evy discuss their lives with their companion animals.

Later on, we interview @veghousecallvet, a vegan vet!

🔊Listen here: https://t.co/0AoWeed41e | iTunes | Stitcher | Spotify | Soundcloud 🎙 pic.twitter.com/m4kYcPTsRu

— ChickPeeps Podcast (@ChickPeepsPod) May 3, 2018
Miriam Margolyes Joins Call The Midwife With Fantastic Beasts Newcomer Victoria Yeates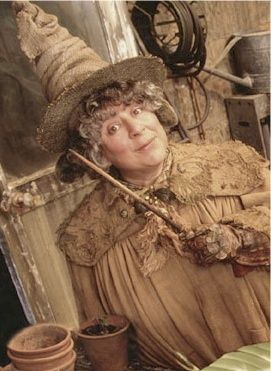 Fantastic Beasts newcomer Victoria Yeates (who will play Newt's assistant, Bunty, in Crimes of Grindelwald) has long been revered for her role in Call The Midwife now, but the show is about to add another Sister to its ranks, namely Harry Potter's very own Miriam Margolyes (Professor Sprout)!
Margolyes will join the season for the Christmas Special, and episode one of series eight as Sister Mildred: "a forthright and indefatigable sister from the Order".
Also joining the cast are Fenella Woolgar (Harlots) as Sister Hilda,Ella Bruccoleri (The Last Kingdom) as Sister Frances and Georgie Glen (Waterloo Road) as the surgery's new receptionist, Miss Higgins.
Read more about the new additions, and Margolyes's role, here.
She is wonderful in this! Another legend! https://t.co/BjYMQkoOXd

— Victoria Yeates (@VictoriaYeates) May 3, 2018
Bill Nighy to Voice Stardog and Turbocat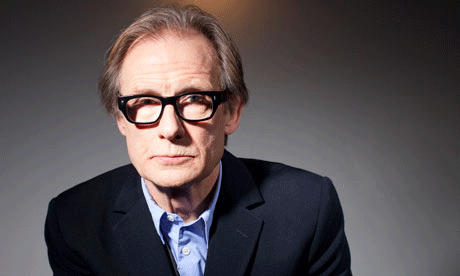 Harry Potter's Bill Nighy (Rufus Scrimgeour) has now been confirmed for Stardog and Turbocat, which is in production. The animated film is "about a loyal dog named Buddy, who sets out to find his lost owner with vigilante super-cat Felix". Nighy will star, alongside Gemma Arterton (Their Finest).
Read more here.
Gary Oldman to Give Masterclass Talk at Cannes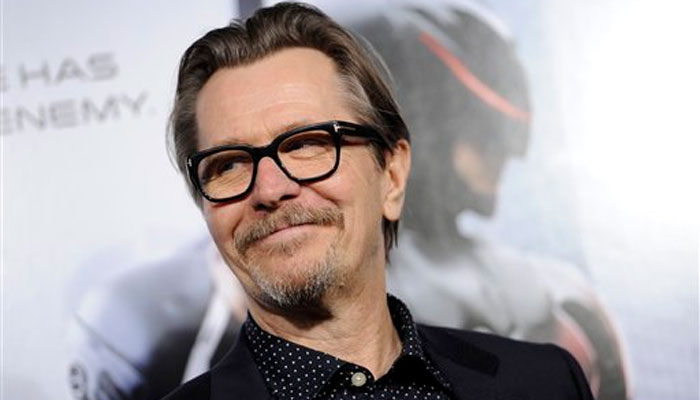 Running from May 8th-19th, now Oscar-winning Gary Oldman (Sirius Black),will give a masterclass talk on May 18th. His film Nil by Mouth screened at Cannes in 1997, and won Best Actress for Kathy Burke in the Cannes competition. Read more about classes at the festival here.
A Reunion for James Phelps and Luke Youngblood
It looks like a magical mini-reunion broke out in LA this week! While on the West Coast, James Phelps who is best known as Fred Weasley, made time to catch up with his longtime friend and Hogwarts House alum Luke Youngblood who played Gryffindor pal and Quidditch announcer Lee Jordan in the Potter films. We're not sure where the two headed after this photo was taken, but maybe we'll get to hear some details on their meetup when Youngblood appears as a special guest at Leakycon later this year.
Frank Dillane Moves on from Fear the Walking Dead
Frank Dillane, the actor best known to Potter fans as teenage Tom Riddle in Half Blood Prince, has found fame in recent years playing recovering heroin addict Nick Clark in AMC's Walking Dead spinoff, Fear the Walking Dead. Many fans of the show were outraged earlier this week when Dillane's character met his brutal and shocking demise in episode three of the show's fourth season. Dillane told the Hollywood Reporter this about his departure,
"I had been doing the show for three or four years now. I was very close to Nick. I played him for a very long time[…]But it felt like it was time to move on and try different things, and play new characters."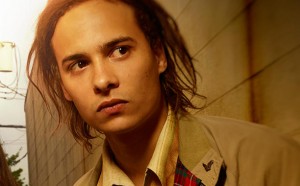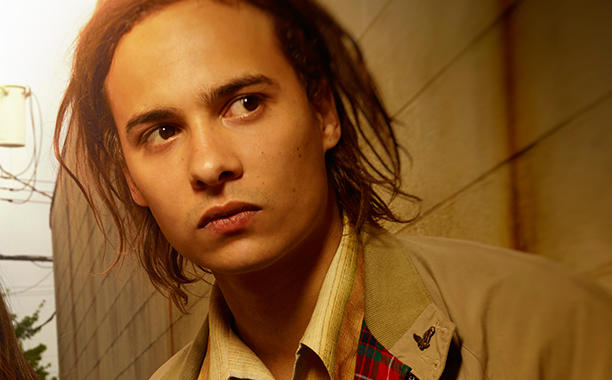 Based on reports released just days after the episode aired, it appears that Dillane's next project is already in the works. According to an exclusive from Deadline, Dillane is set to co-star in the upcoming biopic Dali Land with acclaimed British actor Ben Kingsley in the title role as Salvador Dali. Deadline give the following description of the film,
"Set in New York and Spain in 1973, Dali Land is told through the eyes of James (Dillane), a young gallery assistant who helps Dalí prepare for a big show. While James hopes to learn some of the secrets of great art from one of the 20th Century's greatest painters, he instead falls down a rabbit hole of glittering parties, searing personal battles and an art world awash with money and intrigue."
Dali Land will begin shooting in Canada and Spain at the end of the year. Congratulations to Frank Dillane on his newest endeavor.
That's all for this week! Check out last week's round-up here, and this week's theater round-up here.