LEGO Brings Back the King of Arachnids With 'Aragog's Lair' Set!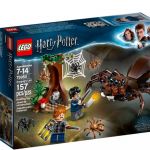 Jun 25, 2018
In conjunction with a some magical events coming up in the Wizarding World, a steady stream of new products from LEGO have been announced over the past few months, as part of their growing list of Wizarding World sets to be released this August.
Last winter at the New York Toy Fair, an intricate Hogwarts Great Hall set was revealed, and a Crimes of Grindelwald 'Escape from MACUSA' set was announced around the time of the trailer release, followed by a 'Newt's Suitcase' set that includes that distractingly precious miniature Niffler!
In addition to these, various Philosopher's / Sorcerer's Stone, Chamber of Secrets and Prisoner of Azkaban anniversary LEGO sets were unveiled, and now there's word via brick fansite, The Brothers Brick, that Lego is bringing back a new version of one of our favorite screens from Chamber of Secrets, Aragog's Lair.
The set is a remake of the original Aragog in The Dark Forest set, and includes a tree from the Forbidden Forest, along with spider webs (some of which you can shoot from the tree!), a lantern, a candle, a mushroom, Aragog's smaller family, Harry and Ron, and Aragog, who has movable body parts (legs and fangs).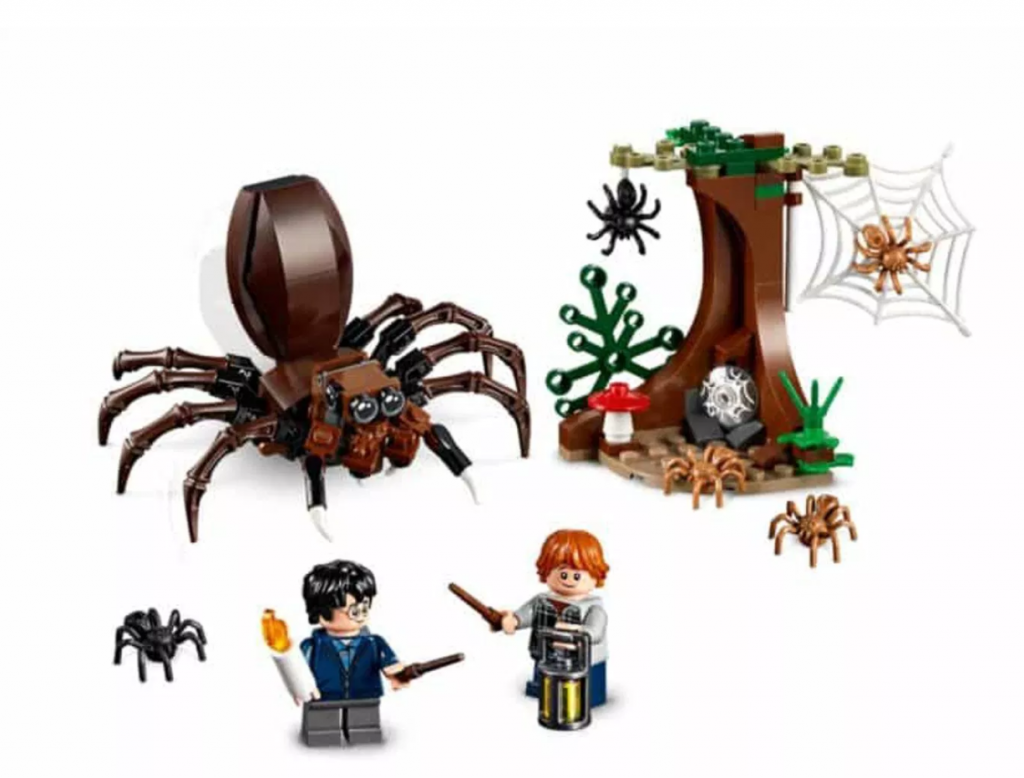 According to Brothers Brick, the set will contain 157 pieces, and cost $14.99.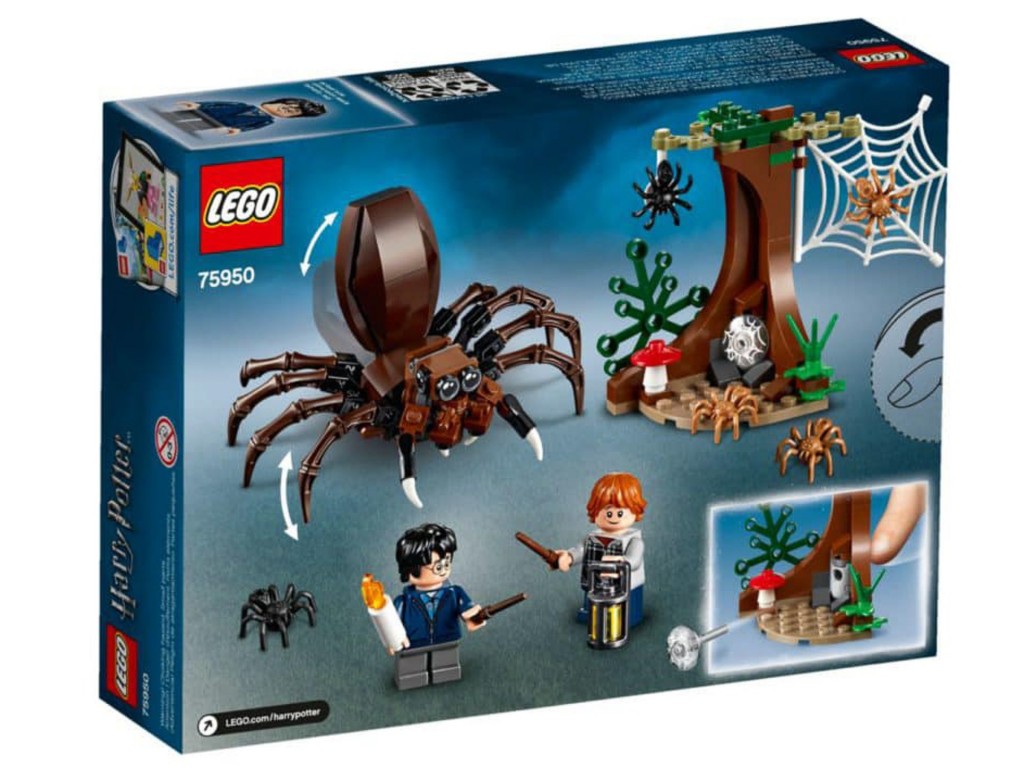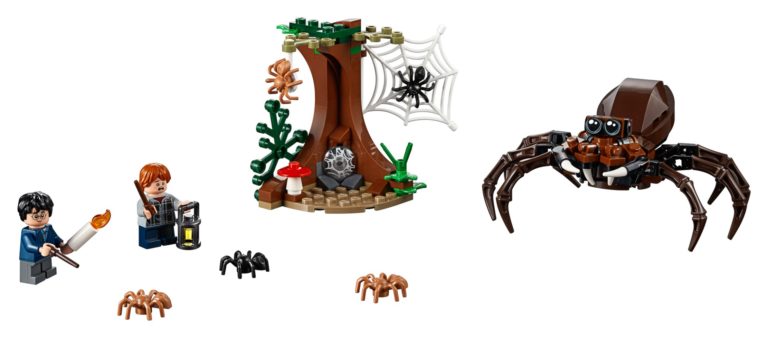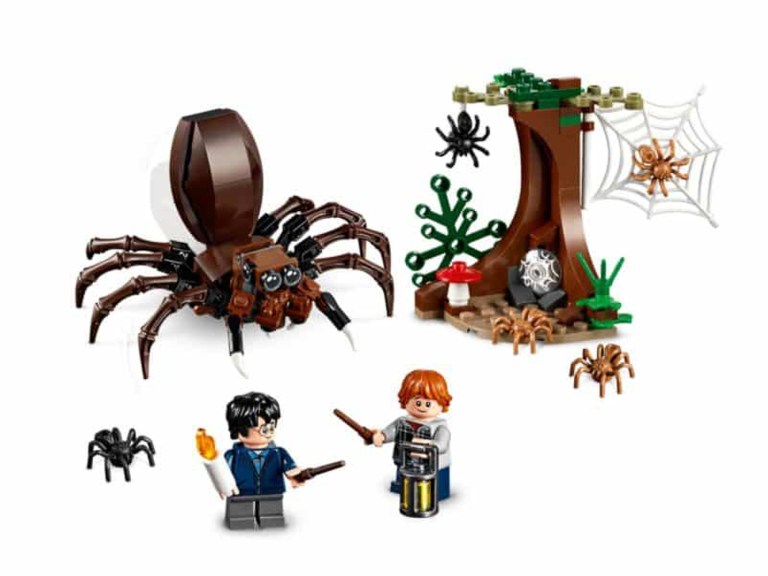 Rumors had recently been circulating that these new sets may be released one month earlier than expected. According to a separate LEGO fan site The Brick Fan, Target will have the Harry Potter and Fantastic Beasts sets available July 1 with other retailers following August 1. We presume that the LEGO Wizarding World mini site will be up and running by that time as well. Are you excited about this new addition to LEGO's Wizarding World sets? Will there be any more announcements? We can't wait to find out – there's no such thing as too much LEGO!