Round-Up: Interviews with Robert Pattinson, Emma Thompson and Zoe Kravitz, Film News, Trailers and More!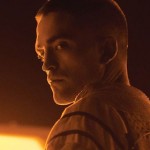 Sep 16, 2018
This week in the Potterverse we've been patiently release of J.K. Rowling / Robert Galbraith's fourth instalment in the Cormoran Strike series, Lethal White, on September 18th, and also celebrating the upcoming launch of Daniel Radcliffe's leading role in new Broadway show The Lifespan of a Fact on September 20th. We gave an exclusive first look at a first-of-its-kind interactive wand and playable Harry Potter levels in the upcoming Harry Potter Kano Coding Kit, received exciting news that Evanna Lynch will be starring in this year's Dancing With the Stars, and also from Pottermore and Audible regarding a new Fantastic Beasts audiobook releasing November 16th, narrated by Dan Fogler and also featuring his fellow Crimes of Grindelwald cast members.
After receiving news that A Celebration of Harry Potter wouldn't be taking place in 2019, we took a sneak peak at new updates to the upcoming "thrill ride" in Hogsmeade, and took some more guesses at what the Great Hall-esque fronting could suggest for the theme of the ride. Finally, we received word that new LEGO Harry Potter game collections would be releasing soon, as well as reporting on new Year 5 updates to Hogwarts Mystery!
Our round-up this week covers interviews with Robert Pattinson, Emma Thompson and Zoe Kravitz, as well as film news from Potter's David Thewlis,Gary Oldman, David Tennant, Brendon Gleeson, and Fantastic Beasts star Katherine Waterston. We're also pleased to announce awards received by Helen McCrory and Colin Farrell, and appearances from Ralph Fiennes, Stephen Fry and Kenneth Brannagh. Also read on to find out Emma Watson's  Halloween pick for her 'Our Shared Shelf' feminist book club!
Interviews
Robert Pattinson Discusses Twilight Reunion, Plus Updates on 'High Life'
Harry Potter fans know him as Hufflepuff hero Cedric Diggory, but others will know Robert Pattinson as Edward Cullen, the Twilight series' leading vampire. He recently discussed his time on the series (in light of its 10th anniversary), telling AT&T it feels like "not a day has passed" since filming the series – he's even ready for a reunion!
"Whenever anyone says ['Twilight']'s their guilty pleasure, it's like, you say guilty, what you really mean is just pleasure."
[…] "The amount of time I've spent moisturizing, I am ready to play 17 at a moment's notice. Ready!"
Pattinson made a switch to more arthouse indie-style films in recent years, leading him to global film festivals and award nominations – he tells AT&T that he likes to take roles that are "the opposite of the last one he had". Discussing his latest role in High Life – which made its debut the Toronto Film Festival recently, and was acquired in North America by A24 shortly after – Pattinson said the process of getting cast in director Claire Denis's latest project took around seven years:
 "Pretty much everything I've done are these massive processes…I'm just hoping that these things happen and there's ton of circumstances that come into play."
Watch the interview below:
Emma Thompson's Triple Threat  Talk with Entertainment Weekly
Entertainment Weekly begin their interview with Emma Thompson by noting that the claimed actress is, indeed, a triple threat. From acting on-screen to award-winning filmmaking and even singing onscreen (those who have seen the recent Beauty and the Beast adaptation starring Emma Watson will remember her singing the famous lines of Mrs Potts!). During The Children Act, her most recent film telling the story of Fiona Maye – a judge in Britain's family court on the controversial case of a young boy in need of a blood transfusion – Thompson reveals that a scene where her character gives an inpromptu singing performance was one of the most intimidating scenes to film, demanding six months of rehearsal, and research into female judges in Britain to understand the mindset of her character:
"I did an awful lot of research on my own because I wanted to really focus on the women judges. Their workload and the way in which they undertake their workload is different to a lot of the male judges. We talked about the family court a lot and the fact that it's almost mythic in the amount of pain and difficulty and resentment and rage that passes in front of these people who then have to make decisions that affect people's lives in extremely profound ways. I can't imagine having that kind of responsibility. Nor the sort of pressure that might put upon your consciousness."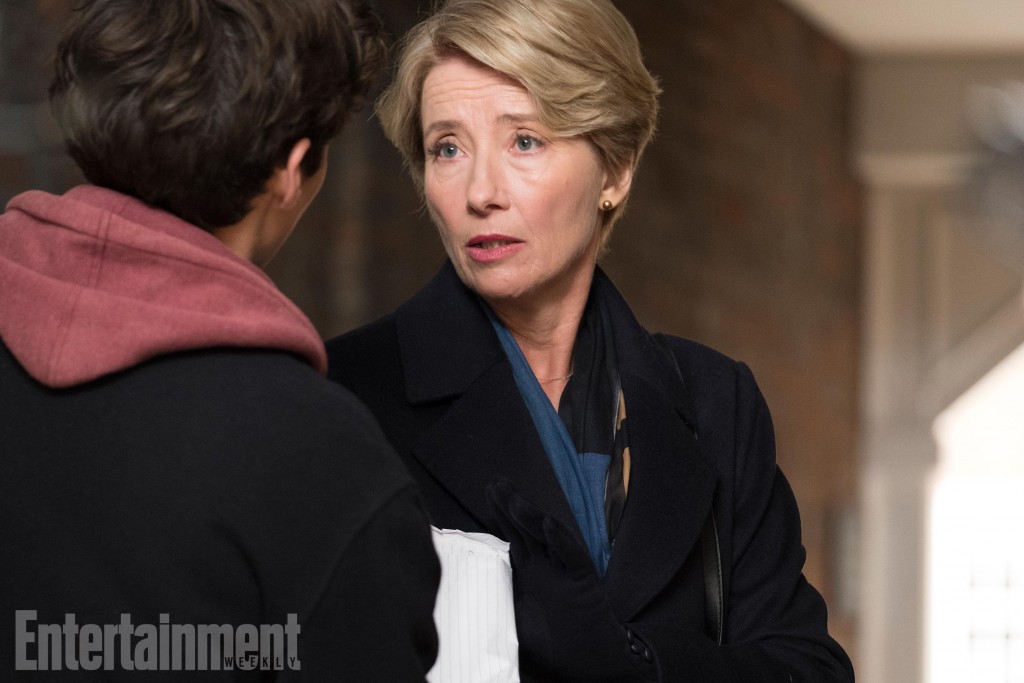 Speaking on drawing on her singing experience in the past to prepare for her scene in this film, speaking specifically about her experience on Sweeney Todd:
"Playing the piano at the same time as singing, that was a lot of rehearsal. That took me six months to really get that under my skin. Because we shot it live. That's how it was performed on the day as it were. It was really scary, but there's a tentative quality to it which I really liked because there's a risk involved when you're playing and singing live. You 're going to make mistakes, and those mistakes contain a lot of the emotion of that scene."
The film released in theaters September 14th, and is now available via DIRECTTV. Read the full interview with Entertainment Weekly here.
Zoe Kravitz Talks with Big Little Lies Co-Star Reese Witherspoon
Zoe Kravitz who plays the mysterious Leta Lestrange in the upcoming Fantastic Beasts: The Crimes of Grindelwald sat down recently with her Big Little Lies co-star Reese Witherspoon for Harper's Bazaar to discuss her unretouched photo shoot, the effects of social media and being a part of a phenomenon.
Witherspoon asked Kravitz's willingness to speak up about racial stereotyping in Hollywood to which she responded,
"I'm not necessarily trying to point the finger at anyone. I just want to make these writers, most of whom are probably white, aware of the things that affect me and likely affect other people as well. I'm trying to speak my mind and shift things so Hollywood can be more conscious about things."
They also touched on the pros and cons of social media from a public personality's perspective,
"Social media connects us in a beautiful way and holds people accountable for their actions, for their decision-making in casting or for an ignorant joke or story line. It's great that there's this big responsibility now, but at the same time I feel like social media is really dangerous because it becomes easy to point the finger at things. I think it makes artists afraid to take chances or to play something different than themselves because they're going to be told that it's inappropriate. As an actor, I find that scary."
To the delight of Wizarding World fans, her role in Fantastic Beasts came up when Witherspoon asked about being a part of popular franchise,
"That's the thing that attracted all of us to the characters. I don't think I realized that not only were we as actors and artists hungry to do that, but people are hungry to see it and receive it. It's a similar thing with the Harry Potter spin-off sequel, Fantastic Beasts: The Crimes of Grindelwald, which I have coming out in November. It's been such a crazy experience being part of an epic world that has such an incredible fan base. It's similar to filming the second season of Big Little Lies. The excitement can be turned into pressure for it to be great. But that also creates motivation."
Zoe Kravitz can be seen in Big Little Lies in 2019 and Crimes of Grindelwald November 16. Casting/Film Rights
David Thewlis Joins the Cast of "Unromatic Comedy" Rare Beasts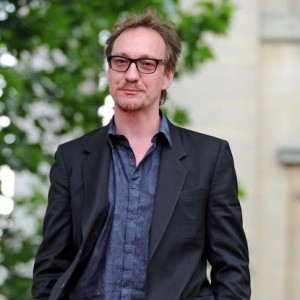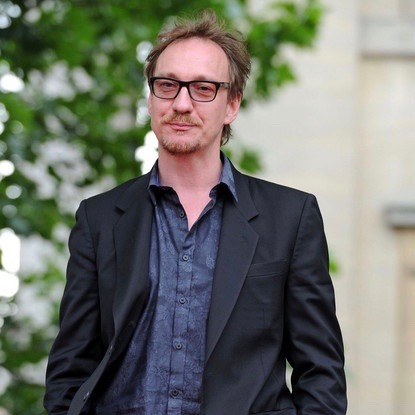 David Thewlis who played beloved Defence Against the Dark Arts Professor and Order of the Phoenix member Remus Lupin joins the cast of the upcoming dark comedy Rare Beasts starring Doctor Who's Billie Piper in her directorial debut. Piper had this to say about the film which mirrors some aspects of the current #MeToo climate,
"Rare Beasts is a cautionary tale," said Piper. "Where do we all go after the fallout between men and women? And who do we really need at the end of it all? I've been longing to talk 'dramatically' about the world I see around me and ultimately, I've always wanted to make my own films. This is a wonderful moment."
Thewlis' role is yet unnamed. Rare Beasts has begun principle photography.
Waterston's State Like Sleep Heading to Theaters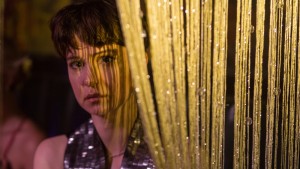 The upcoming thriller State Like Sleep, starring Fantastic Beast's Tina Goldstein, Katherine Waterston, has been purchased by Sony media distribution company The Orchard for wide release. Variety describes the plot this way,
"The film centers on an American photographer (Waterston) who returns to Brussels a year after her husband's death. While trying to come to terms with her grief, she unearths troubling information about her husband's final days. To solve the mystery she plunges into the city's underground club scene."
State Like Sleep premiered last spring at the Tribeca Film Festival. A theatrical and digital release date have not been announced.
Trailers
Gary Oldman in the Final Trailer for Hunter Killer
Academy Award winner Gary Oldman, Harry Potter's Sirius Black, plays Admiral Charles Donnegan in the upcoming action thriller Hunter Killer about a US Captain who must stop a Russian coup from triggering WWIII. Take a look at the final trailer for the film below which opens in theaters October 26. 
An Exclusive Preview of Tennant in gen:LOCK
Online entertainment company Rooster Teeth gave a first look of their upcoming animated sci-fi series gen:LOCK today at their RTX convention in London. David Tennant, Barty Crouch, Jr. stars as the voice of Rufus Doc Weller the leader of the Experimental Science Unit and the inventor of the 'gen:LOCK' technology. The series premieres in January 2019 on Rooster Teeth's online subscription service FIRST.
FIRST LOOK: Exclusive gen:LOCK Footage To Be Shown At RTX London This Weekend https://t.co/Gb3gH57Zkh @RoosterTeeth @RTXEvent #DavidTennant pic.twitter.com/EB9LDpAyrl

— David-Tennant.com (@davidtennantcom) September 11, 2018
A First Look at Brendan Gleeson and Harry Melling The Ballad of Buster Scruggs
Netflix upcoming Western series that won the award for best screenplay at the recent Venice Film Festival, The Ballad of Buster Scruggs, reunites to Potter alums…sort of.  Brendan Gleeson, Mad-Eye Moody and Harry Melling, cousin Dudley Dursley each have a role in one of the installments of this six-chapter anthology. Melling play the role of an artist in the third episode called "Meal Ticket" about a tale of two traveling performers and Gleeson can be seen in the last chapter entitled "The Mortal Remains" about a group of strangers in a haunted carriage ride. Take a look at the first trailer for the film below which will premiere on Netflix November 16.
Awards,Appearances, and Updates
Peaky Blinders with McCrory Wins at the TV Choice Awards
1920's British crime drama Peaky Blinders starring Helen McCrory, who's known to Potter fans as Narcissa Malfoy took home the big prize from the TV Choice Awards last week as winner in the Best Drama category. Congratulations to the cast, crew and creative of Peaky Blinders, which moves to BBC One for its fifth season in 2019.
Emma Watson Announces New Our Shared Shelf Selection
Emma Watson, avid #Timesup supporter not surprisingly revealed her Our Shared Shelf fall selection earlier this week in full Wonder Woman costume. Members of the feminist leaning book club have chosen 1930's Gothic novel Rebecca by Daphne du Maurier for the months leading up to Halloween. Watson recently interviewed her last Our Shared Shelf author, poet Rupi Kaur. Let us know if you're reading Rebecca and what you think about it!
Colin Farrell to Receive Advocacy Award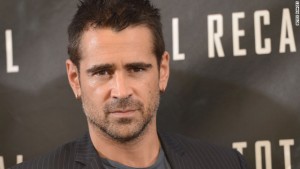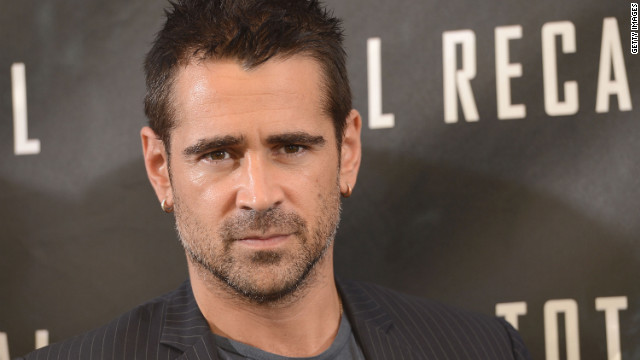 Colin Farrell who played the ill-fated MACUSA auror who was revealed to be Dark Wizard Gellert Grindelwald in Fantastic Beasts and Where to Find Them, has been chosen as one of two individuals to receive this year's Global Quincy Jones Exceptional Advocacy Award from the Global Down Syndrome Foundation.
Farrell, who has a son with a genetic condition, is a UN Spokesperson and was the spokesman for the 2007 Special Olympics World Games in Shanghai. Farrell will receive his award at the largest Down Syndrome benefit event in the world, the Be Beautiful Be Yourself Fashion Show, on October 20, 2018. Congratulations to Colin Farrell!
Warwick Davis Wins National Diversity Award
Warwick Davis, who played Professor Flitwick and Griphook in the Harry Potter films has  won the UK National Diversity Celebrity of the Year Award for his work with Little People UK, and a charity that supports people of small stature and their families co-founded by Davis and his wife Samantha who received an award from the Prime Minister. Congratulations to Warwick Davis!
I'm delighted to be the recipient of a #NationalDiversityAward. It's a great privelige to be able to make a difference in society & I dedicate this award to the members of #LittlePeopleUK, individuals with dwarfism throughout the UK & the world… you are all #PositivelyUnique. pic.twitter.com/TwYfLCaXLj

— Warwick Davis (@WarwickADavis) September 14, 2018
Tom Felton to Appear at Wizard World Sacramento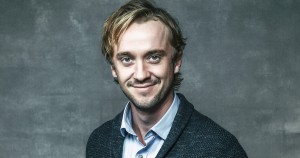 Tom Felton, Harry Potter's favorite Slytherin Draco Malfoy is set to appear at fan event Wizard World Sacramento Saturday, October 6. It looks like it will be a US cross country tour for Felton that weekend as he's also on the New York Comic Con schedule October 4 with his YouTube Origin Series co-star Natalia Tena, Harry Potter's Nymphadora Tonks.
Potter Alumni Attend Memorial for British Theatre Icon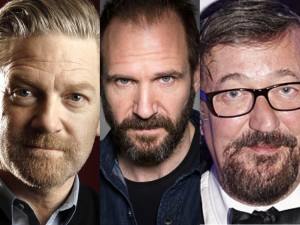 Many of Britain's finest stage and film actors attended a memorial service this week for the late Sir Peter Hall. This prestigious group included award-winning actor Ralph Fiennes, who played Voldemort, stage and film great Kenneth Branagh Potter's Gilderoy Lockhart and Stephen Fry who narrated the UK versions of the Harry Potter audiobooks. They were all in attendance to pay tribute to Hall who was described by The Times upon his passing last fall as "the most important figure in British theatre for half a century"
That's all for this week's round-up! Be sure to take a look at last week's round-up here, and follow along on Facebook, Twitter and Instagram for our latest updates on the Wizarding World!