Weekly Round-Up: Evanna Lynch Interviews the 'Crimes of Grindelwald' Cast, Alison Sudol Releases New EP, a 'Rolling Stone' Interview for Zoe Kravitz and More!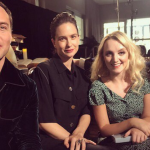 Nov 03, 2018
We're less than a week away from the Paris world premiere of Crimes of Grindelwald, and the cast is on their pre-opening press tour. Earlier in the week they hit the red carpet in Bejing, China, then made a stop at a magical school in Alabama, before heading to Los Angeles where Leaky will have the chance to interview the group. In anticipation of the film, Fantastic Beasts character wands are now available for a limited time at Universal. In other news this week, J.K. Rowling supports a petition to continue government support of UK libraries, Lethal White is nominated for three National Book Awards, and the New York cast of Harry Potter and the Cursed Child is headed to BroadwayCon!   
This week in our Harry Potter and Fantastic Beasts Actors Round-Up Evanna Lynch interviews the Crimes of Grindelwald cast, Eddie Redmayne eyes a new movie role, Alison Sudol's EP Moon is released, Zoe Kravitz sits down with Rolling Stone and supports an American Library Association campaign, Emma Watson announces her next Our Shared Shelf books, Clémence Poesy and David Thewlis are cast in new film roles and much more!
Evanna Lynch Interviews the Crimes of Grindelwald Cast
Now this is a magical Potter Beast connection! Evanna Lynch, Harry Potter's Luna Lovegood revealed this week that she attended an extra early screening of Crimes of Grindelwald and said about the film,
"my mind is spinning in circles with excitement and dizziness at how much the wizarding world has just developed and expanded"
Can you only imagine what that means for us Muggles? Not only has she seen the Fantastic Beasts sequel, but announced as well via Instagram that she would be having a no holds barred interview with the cast and invited her followers to post questions for the actors. 
After the interviews with most of the core cast, including Eddie Redmayne, Jude Law, Katherine Waterston, Dan Fogler, Alison Sudol, Ezra Miller, Claudia Kim, Zoe Kravitz and Callum Turner, she said she couldn't share much at this point, but did convey this sentiment which are pretty powerful words between Potterheads,
There is nothing more gratifying for a Potter fan than seeing great actors take on these roles and treat their characters with the utmost respect and sensitivity. And CAN I JUST SAY Jude Law is the Dumbledore we have been waiting for oh my goodness, his understanding and appreciation of Dumbles' past struggles and his inner conflict blew my cotton socks off.
Lynch also said that it may be awhile before fans will see these interviews, since they are full of spoilers, and maybe included on the film's DVD, so make sure you pick up a copy when they go on sale next year and stay tuned for Leaky's exclusive interview with cast from the Crimes of Grindelwald press junket!  
A Possible New Role for Eddie Redmayne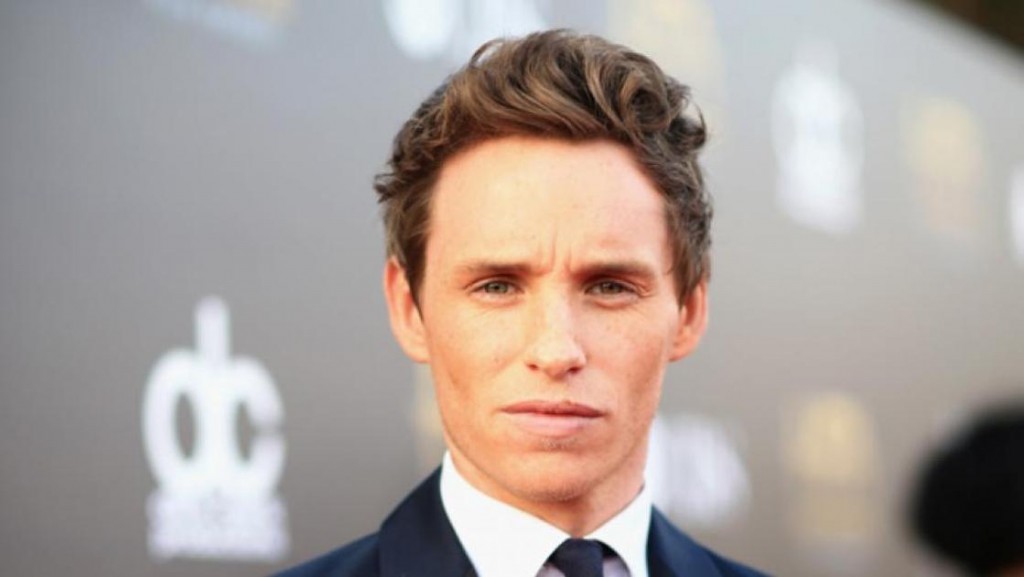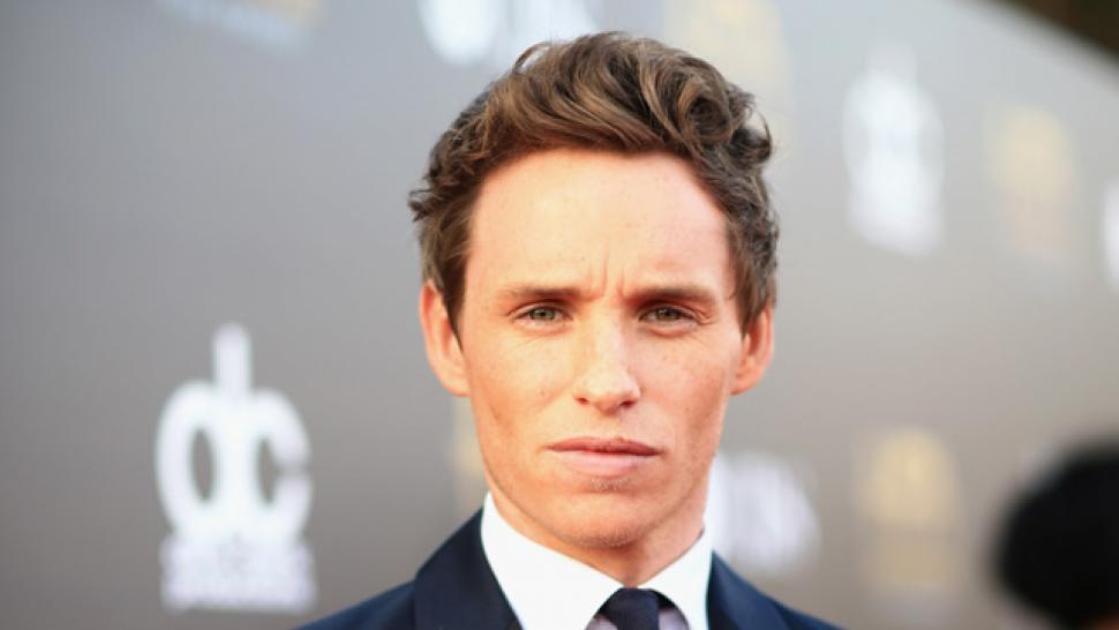 Fantastic Beasts star Eddie Redmayne is in negotiations to play the role of political activist Tom Hayden, in the upcoming biopic Trial of the Chicago 7. Hayden was one of the seven individuals charged by the federal government with conspiracy, and other charges related to anti-Vietnam War protests that took place in Chicago, during the 1968 Democratic National Convention. Hayden was the co-founder of Students for a Democratic Society when he attended the University of Michigan in the early 1960's and author of a political manifesto which supported non-violent civil disobedience and encouraged citizens to make their own decisions regarding the quality and direction of their lives. Trial of the Chicago 7 is being written and directed by Aaron Sorkin.  
An Interview and American Library Association Campaign for Zoe Kravitz      
Zoe Kravitz, who Wizarding World fans will finally get to see in action in Crimes of Grindelwald as pureblood witch Leta Lestrange, sat down recently with Rolling Stone to discuss her years growing up in an entertainment royalty family, her career beginnings and evolution as an actor, an encounter with sexual harassment early in her career, and her upcoming personal and professional "engagements". Her Fantastic Beasts experience wasn't discussed much during the interview, but she did mention this anecdote from her stay in London during production of the film in response to a comment about a painful-looking scar on her hand,
"'I was making tea with one of those electric kettles, and I didn't lock the top," she says, wincing. She takes out her phone and pulls up a photo of a blister the size of a tangerine. "The thing about third-degree burns?.?.?.?'" she says — which is never how you want to begin a sentence."
It's a good thing she was one of the actors that had the opportunity to film at Hogwarts. Surely she made it to the hospital wing to let Madam Pomfrey work her magic! Take a look at  Rolling Stone for Kravitz's interview in its entirety. Kravitz can also be seen recently promoting the magic of libraries in a new campaign for the American Library Association. You can check out the video below:  
Emma Watson Announces New Our Shared Shelf Book    
Timesup movement champion Emma Watson's feminist book club Our Shared Shelf, has announced three books for the upcoming bi-monthly period of November and December: Brittney Cooper's Eloquent Rage: A Black Feminist Discovers Her Superpower, Rebecca Traister's Good and Mad: The Revolutionary Power of Women's Anger, and feminist activist and poet Audre Lorde's Sister Outsider including her essay "The Uses of Anger". Our Shared Shelf has posted a letter from Traister and Cooper about the three selections collectively and said they,
"are an invitation into a conversation across race, across cultural contexts, across the things that make us both different and the same."
These three works focus on dealing with the anger that stems from violence and inequality imposed on women and how to use it to create change.
"And we hope that women's anger, put to use within progressive coalitions…will in turn have the power to change the world." ????? ? You can read @ProfessorCrunk & @rtraister's powerful November & December @OurSharedShelf letter here: https://t.co/mHfQgnn8N3 pic.twitter.com/qU6yoyfmlL — Emma Watson (@EmmaWatson) October 30, 2018
Alison Sudol Performs a New Song from her Forthcoming EP Moon
After a long period away from music where her career began, Alison Sudol, Fantastic Beasts Legilimens Queenie Goldstein, released the title track last month from her upcoming EP Moon, along with a second track from the album entitled "It's Really Raining". This week she posted a clip of a recent performance, one which she says is the first in long time done without fear. Earlier this year Sudol courageously revealed on social media that she had been dealing with some emotional struggles which were determined to be related to anxiety and depression. She recently visited with WWD about the situation and how her journey is affecting her music, her career and her life. She said this about the public admission of her condition,
"I'm learning to communicate honestly and knock it off with the hiding," Sudol's note read. "If I had not asked for help…well, I don't know where I would be right now, but I'm glad I'm not there."
And how the emotional issues specifically affected her ability to perform,
"I had such a hard time as a musician with this stuff," she says of her depression and anxiety, which she couldn't identify until her diagnosis. "I had so much fear about going back to singing because the last time that I toured, I was dealing with all of this. I hid it from everyone. I cried privately. I didn't ask for help. I didn't want to go back into music and pretend I took a hiatus because I wanted to start acting. I took a hiatus because I couldn't bear it."
Sudol said she came forward to not only help herself, but to be a service to others who may be dealing with the same issues. We're so very happy to hear that things are looking more Luminous for Alison Sudol and we're excited to see her on the red carpet and on screen in Crimes of Grindelwald!
"And now, I'm in such a healthier place, and I'm learning how to protect myself better and have boundaries. [I'm learning to] not let the shame hangover that comes after you are vulnerable keep you from being vulnerable in the future."
Take a listen below to how beautifully she's resolved those fears! Her new EP Moon is now available on iTunes, Spotify and Apple Music.
Clémence Poesy Headlines A Mermaid in Paris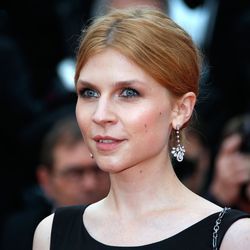 Clémence Poesy who played Beauxbatons beauty Fleur Delacour in the Harry Potter films has just been cast in a new romantic comedy A Mermaid in Paris. Variety describes the film this way,
"A Mermaid in Paris" will star Kateb as Gaspard, a man who has gone through breakups and believes he has no more love to give. One day, he crosses paths with an injured mermaid, Lula (Poesy), by the Seine in Paris and takes her home to heal in his bathtub, but learns that any man who falls in love with her dies. Initially immune to her endearing charm, Gaspard slowly falls in love with Lula, who also truly falls for him.
Perhaps Poesy really did learn a thing or two from the Merpeople in Goblet of Fire. A Mermaid in Paris begins production in spring 2019.
David Thewlis to Star in Upcoming Drama Guest of Honour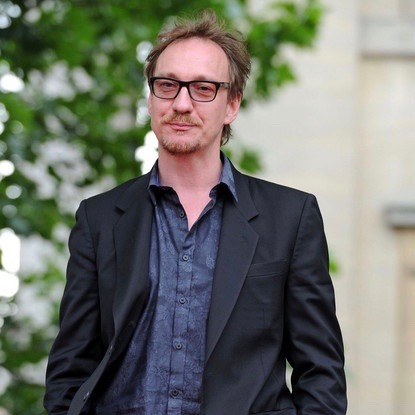 The actor who played Remus Lupin, beloved Prisoner of Azkaban DADA Professor and resident werewolf, David Thewlis is set to star in the new film Deadline describes as a "father/daughter drama", Guest of Honour. Here's their synopsis of the film,
"Thewlis (Harry Potter, Wonder Woman) plays Jim, dad to Veronica (De Oliveira), a young high-school music teacher. The two attempt to unravel their complicated histories and intertwined secrets in the film which weaves through time exploring perception and penance, memory and forgiveness. When a hoax instigated by an aggressive school bus driver (Rossif Sutherland) goes very wrong, Veronica is accused of abusing her position of authority with 17-year-old Clive (Alexandre Bourgeois) and other students, and is imprisoned. Convinced she deserves to be punished for crimes she committed at an earlier age, Veronica rebuffs her father's attempts to secure her early release. Confused and frustrated by Veronica's intransigence, Jim's anguish begins to impinge on his job. As a food inspector, he wields great power over small, family-owned restaurants. It's a power he doesn't hesitate to use.While preparing Jim's funeral, Veronica confides the secrets of her past to Father Greg (Wilson) who may hold the final piece of the puzzle."
We're so happy to see David Thewlis having the opportunity to portray a dad! Filming for Guest of Honour begins November 5 in the Toronto area.
Kenneth Branagh and Gary Oldman's Next Films Purchased for Worldwide Distribution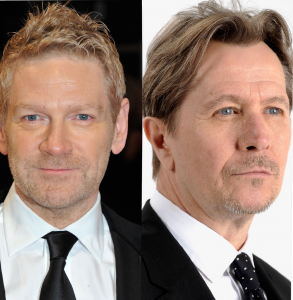 Upcoming films for both Kenneth Branagh, Harry Potter's Professor Gilderoy Lockhart and Gary Oldman, Sirius Black, have been picked up for worldwide distribution. Branagh stars in the drama All is True about the little known period near the end of Shakespeare's life. Oscar winner Gary Oldman stars in the psychological thriller Killers Anonymous about a support group of killers and hitmen who believe someone in their group has murdered a senator. All is True will open in New York and Los Angeles on December 21 with a wider release in 2019. Killer's Anonymous has yet to announce a release date.
A Trailer for Astral with Frank Dillane
Frank Dillane of Fear the Walking Dead fame, who played Tom Riddle in Harry Potter and the Half Blood Prince, stars in the upcoming supernatural thriller Astral. Bloody Disgusting describes the film as,
The story of a metaphysics student who discovers the practice of astral projection and the scientific possibility of a dimension outside our own. Coming to terms with the death of his mother, Alex turns to astral projection in an attempt to reconnect with her.
Take a look at the latest trailer for the film below. It definitely doesn't feel like a stretch for Potter fans to see Tom Riddle dealing with the paranormal! Astral is released in theaters and on demand November 23.

David Sakurai Scores Recurring Television Role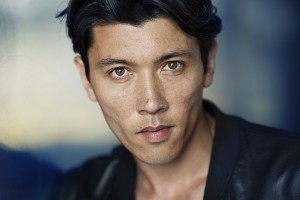 David Sakurai who plays one of Dark Wizard Gellert Grindelwald's henchmen, or acolytes as they have been referred to as of late, has landed a recurring role in the Amazon drama The Man in the High Castle based on the 1962 Philip K. Dick novel by the same name. The series delves into a post WWII alternate history where Axis powers won the war. According to Deadline, the following is a description of Sakurai's character in the season 4 of the series:  
Sakurai will play Colonel Saito, a long-serving Japanese Army officer and Aide da Camp to General Yamori. He has seen service in China the Pacific and Southeast Asia. He came to the JPS as part of Yamori's personal detachment. He is a hardliner and fiercely loyal to his general. When Yamori is arrested by Kido, Saito takes it on himself to surround the Kempeitai headquarters and demand his general's release.
No release date has been announced yet for season 4 of The Man in the High Castle. David Sakurai can be seen next in the Youtube original series Origin with Harry Potter alums Natalia Tena and Tom Felton on November 14 then in Crimes of Grindelwald when it opens in theaters November 16!
That's it for this week for info on the Harry Potter and Fantastic Beasts actors. We'll be back soon with more news we're sure, including exclusive coverage of the Crimes of Grindelwald premieres!