Weekly Round-Up: Emma Thompson to Host SNL, Ezra Miller in Vogue & More!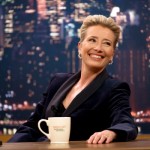 Apr 21, 2019
We caught a glimpse at an all new introduction to the Wizarding World this week, as Universal Orlando Resort announced that they would be bringing the Blast-Ended Skrewt from the Harry Potter books to life for their upcoming thrill ride, Hagrid's Magical Creatures Motorbike Adventure! We also announced the winner of our biggest-ever giveaway, the launch of The Harry Potter Alliance's 10th annual Accio Books global book drive, and gave a first-look at Universal Studios Hollywood's Dark Arts at Hogwarts Castle light show!
This week in the world of the Harry Potter and Fantastic Beasts actors Dame Emma Thompson will host SNL, Playmobil: The Movie voiced by Daniel Radcliffe reveals a new trailer and release date, Jim Broadbent, Dame Maggie Smith and Toby Jones are cast in an upcoming holiday film, Ezra Miller is featured in photoshoot for the Met Gala and more:
A Trailer for Daniel Radcliffe Playmobil:The Movie
Do the dulcet tones of secret agent Rex Dasher sound familiar? Daniel Radcliffe trades in his wand for a bowtie when he voices one of the heroes of the upcoming animated feature Playmobil: The Movie based on the German toys and figurines by the same name about a brother and sister who get separated in an animated universe and enlist the help of Radcliffe's Dasher among others along the way. Take a look at the first full trailer for the film which opens in theaters August 9th.

Emma Thompson to Host Saturday Night Live & Leads Climate Protests
In a pretty good an example of life imitating art, Emma Thompson, Harry Potter's Divination Professor Sybill Trelawney continues the press tour for the comedy Late Night with a gig hosting Saturday Night Live. Thompson plays a late night talk show host in her upcoming film, which premiered to rave reviews at Sundance earlier this year and was acquired by Amazon Studios for US distribution for a record $13 million. Daniel Radcliffe took the stage on January 2012 and that was certainly fantastic, so set your DVRs for May 11th, NBC Potterheads — Professor Trelawney's coming to late night!
Her next film Late Night hits theaters June 9th.
And now…for the final time this season…

????. ?????. ?????????. pic.twitter.com/GsMU3RYIAC

— Saturday Night Live – SNL (@nbcsnl) April 17, 2019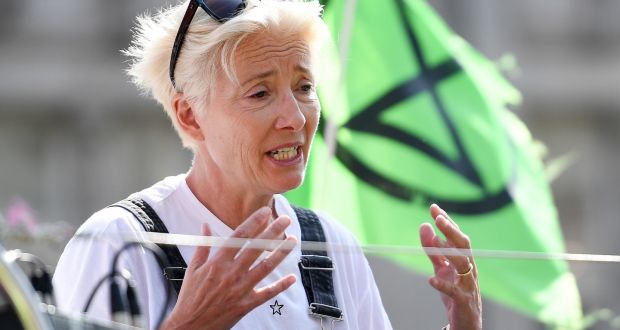 We also saw Emma Thompson rally against climate change in the Extinction Rebellion protests  this week, as over 680 people were arrested for staging blockages in London in an attempt to force the government to act against climate change and do their best to mitigate the global climate crisis. Emma read poetry about the beauty of nature to the protesters, and addressed them from a pink boat in Oxford Circus, London's main shopping district:
"We are here in this island of sanity and it makes me so happy to be able to join you all and to add my voice to the young people here who have inspired a whole new movement".
A New Film for Jim Broadbent, Maggie Smith and  Toby Jones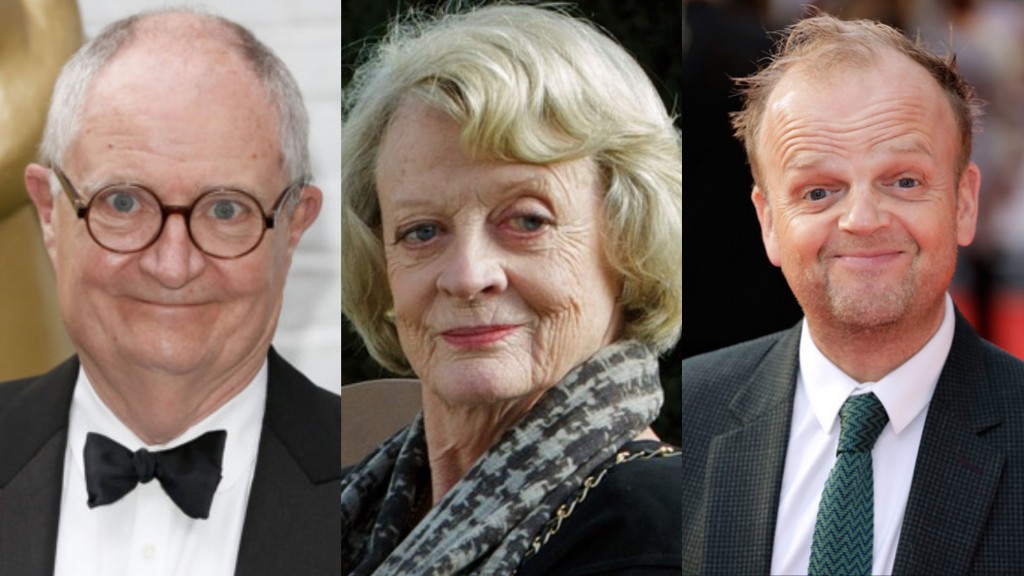 This new holiday movie might just be a Harry Potter fans dream; Professors McGonagall, Slughorn and Dobby all involved in the Santa Clause origin story! Jim Broadbent will star in the film A Boy Called Christmas from Wizarding World producer David Heyman's Studiocanal. Here's the synopsis according to Variety,
"The film follows an ordinary young boy called Nikolas, who was born on Christmas Day. He sets out on an extraordinary adventure into the snowy north in search of his woodcutter father, who is on a quest to discover the fabled village of the elves, Elfhelm. He takes a headstrong reindeer called Blitzen and a loyal pet mouse for company."
The holiday film stars an ensemble cast including Dame Maggie Smith and Toby Jones, the voice of Dobby the House Elf. Maybe Jones has traded Hogwarts for the North Pole?
A Boy Called Christmas has begun filming and will be released in theaters this holiday season in Australia, New Zealand, France, Germany, China and the UK. It will be available on Netflix in all other locations including the US.
Ezra Miller Featured in Vogue Ahead of Met Gala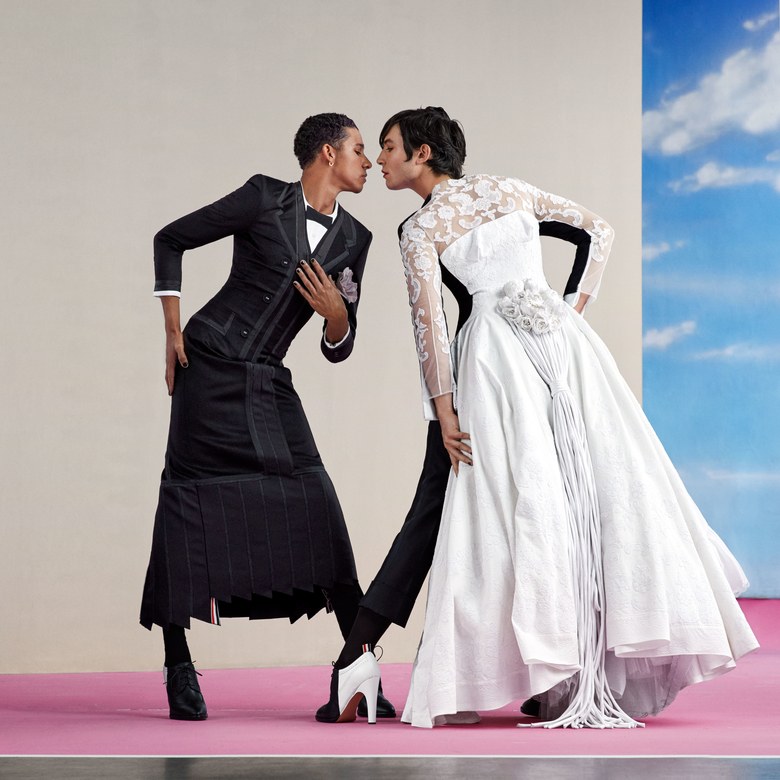 Ahead of this year's Met Gala Vogue is highlighting the museum's spring exhibit "Camp: Notes on Fashion," based on the 1964 essay "Notes on Camp" by Susan Sontag's with a photoshoot featuring Fantastic Beasts star Ezra Miller with actor and musician Keiynan Lonsdale. The exhibit will focus on the history of camp fashion describing it as "love of the unnatural: of artifice and exaggeration." The full article can be found on Vogue.com. The Met's spring exhibit runs May 9th through September 8th.
A First Look at Season 2 of Big Little Lies with Zoe Kravitz
Zoe Kravitz may not be returning as Leta LeStrange in Fantastic Beasts but she appears as Bonnie Carlson, alive but maybe not so well, in the first teaser for season two of the award-winning series Big Little Lies. Take a look at how Bonnie and the rest of the "Monterey Five" are dealing with last season's fallout, including a visit from Academy Award winner Meryl Streep who plays Celeste Wright's (Nicole Kidman) mother-in-law. Season 2 of Big Little Lies premieres June 9th on HBO.

A New Look at David Tennant in Good Omens
David Tennant, Death Eater Barty Crouch, Jr in Harry Potter and the Goblet of Fire is featured in this new sneak peek at the upcoming television adaptation of Neil Gaiman and Terry Prachett's fantasy novel Good Omens. Tennant, who plays the Demon Crowley, kicks off the reveal of one of the story's most significant characters singing a creepy sort of lullaby:"Go to sleep and dream of pain." Take a look for yourself below and start counting the days until the series premieres May 31st on Amazon Prime.


Hero Fiennes-Tiffin Quizzes with His After Co-Star
The actor who played Tom Riddle as the youngest incarnation of Voldemort in Half Blood Prince,  Hero Fiennes-Tiffin, has been doing interviews and appearances along the press tour for the romantic drama After, the screen adaptation of the fan fiction by Anna Todd based on the life of English singer songwriter Harry Styles of One Direction. Fiennes-Tiffin, who stars as leading man Hardin Scott and his co-star Josephine Langford sat down with Marie Claire recently to play, "How Well Do You Know Your Co-Star?" and may have revealed a secret wish about his Harry Potter experience! After with Hero Fiennes-Tiffin opened in theaters April 12th.

A New Starring Role for David Thewlis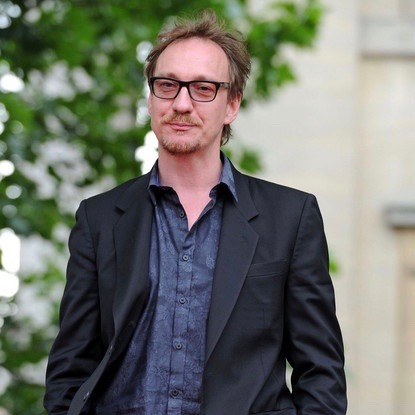 David Thewlis, who Potter fans know best as beloved Marauder and part time werewolf Remus Lupin, will play the lead in new series from Nat Geo, Barkskins based on the 2016 best-selling novel by Annie Proulx. Deadline describes the scripted series and Thewlis' role,
Barkskins follows a disparate group of outcasts who must navigate the brutal hardships, competing interests, and tangled loyalties at the crossroads of civilization—1600s New France—where the war to escape their past and re-make themselves is cast against the vast and unforgiving wilds of North America.

Thewlis will play Monsieur Claude Trepagny, a wealthy landowner with grand visions for New France.
The series is scheduled to begin production this year and be aired on Nat Geo in 172 countries and 43 languages. Congratulations to David Thewlis!
New Stills Released From Detective Pikachu, Featuring Bill Nighy
Bill Nighy (Rufus Scrimgeour) will portray Howard Clifford in upcoming Detective Pikachu, a comedy adventure based on Pokémon. Over 40 new high-res stills have been released by Warner Bros, with several featuring Nighy!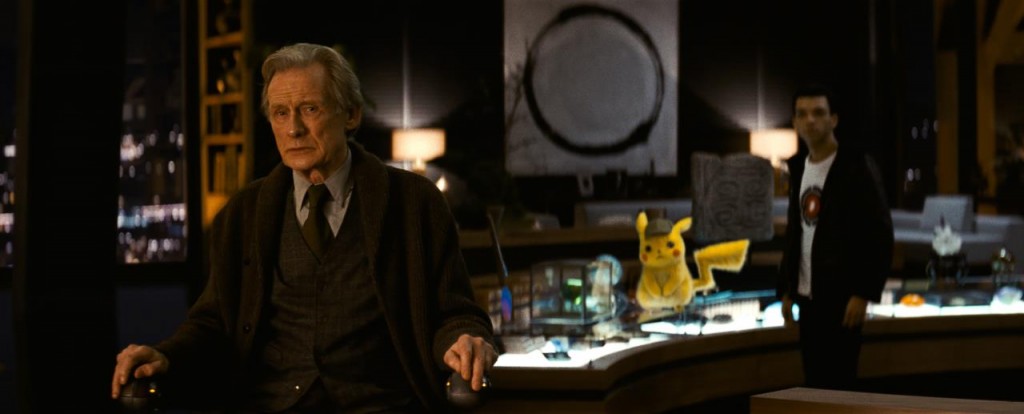 The movie releases May 10th. See all the new stills here!
That's all the Wizarding World news for this week Potter fans! Join us here again next week and don't forget to subscribe to our new YouTube Channel where you'll find our new bi-monthly series The Magical Emporium: Diagon Alley Collectors Tips with host Victoria Maclean, the Guinness Book of World Records Holder for most Wizarding World memorabilia! Find us on YouTube here and click to subscribe!
Happy Easter and Passover to those who celebrate!!