Weekly Round-Up: Robert Pattinson Potentially Cast As Batman, Daniel Radcliffe Updates & More!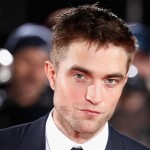 May 19, 2019
Our Wizarding World was rocked this week when we heard news of Warner Bros. and Pottermore's new joint venture, Wizarding World Digital. Leaky went straight to the source and got an exclusive statement on the transfigured Harry Potter and Fantastic Beasts online platform just ahead of the unveiling of their new Wizarding Passports! We also saw some new Potter must-have products from Hallmark, Aldi and Funko and heard the latest on Fantastic Beasts and Floo Powder from PotterCast.
This week in our Harry Potter and Fantastic Beasts actors round-up Daniel Radcliffe is coming back for season 2 of Miracle Workers, Robert Pattinson is possibly the next Batman, Fiona Shaw wins a BAFTA for Killing Eve, Emma Thompson may be joining Disney's Cruella and more!
TV and Movie News for Daniel Radcliffe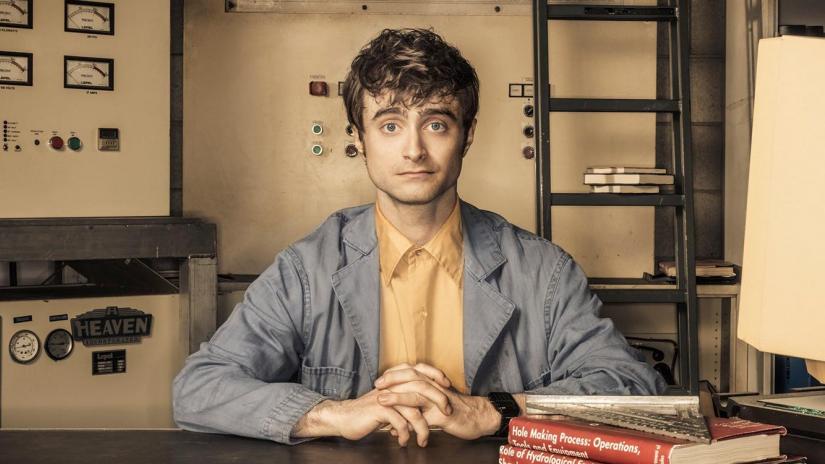 Earlier this year Daniel Radcliffe traded in his wand for a halo as low level angel Craig, working in Heaven's Department of Answered Prayers in the TBS comedy Miracle Workers. The seven-episode series based on the book What in God's Name by Simon Rich has been renewed for a second season and this is what Deadline has to say about round two,
The core four cast members return for Season 2 of Miracle Workers, which will be a medieval story about friendship, family and trying not to be murdered. It revolves around a group of villagers in the dark ages trying to stay positive in an age of inequality and fake news.
No word yet when Potter fans can see the Boy Who Lived on their small screen again but we'll let you know.
After a couple of light hearted comedies with Miracle Workers and Playmobil: The Movie, Daniel Radcliffe will star in the upcoming drama Escape from Pretoria. The film, which is based on the true story of anti-apartheid activist Tim Jenkins' 1979 attempt to break out of a maximum security prison in South Africa, Just ahead of a preview at the Cannes Film Festival the biopic has been purchased by Momentum Pictures for North American distribution rights.
The film also stars Ian Hart who Potter fans know as Professor Quirinus Quirrell. Hart plays another prison mate Denis Goldberg, who according to his book, A Life for Freedom, helped create the escape plan. We might have to see that part for ourselves to believe it. No release date has been announced for Escape from Pretoria yet but we'll definitely keep you posted on this one!
Dan also responded to an invitation to Rick and Morty's writer's room from creators Dan Harmon and Justin Roiland this week – looks like we could see him in an espiode some time soon!
.@tcm's @aliciamalone making cross-overs happen at #WarnerMediaUpfront. @miracletbs @RickandMorty pic.twitter.com/mK6tsOcvMr

— WarnerMedia (@WarnerMediaGrp) May 15, 2019
Congratulations also to Radcliffe for winning the Broadway.com Audience Choice Award for Best Actor in a Play! See full coverage in our latest Theater Round-Up.
Robert Pattinson is DC's New Batman?
The airwaves are full of conflicting reports this week about the casting of Robert Pattinson as the new Batman. Earlier this week Variety dropped the news below that the actor who Potter fans know as Triwizard Champion Cedric Diggory, had indeed been named to step into the iconic black suit, replacing producer Ben Affleck in the main role in the movie, due in 2021, after Affleck bowed out of the role in January. However, not long after this announcement, Deadline followed up with information that Pattinson was still on Warner Bros short list alongside Tolkien star Nicholas Hoult. Fans are all over the map with his potential casting.
We've seen the celebrations all over our social media and we've heard of petitions to the studio calling to replace our favorite Hufflepuff before the ink even dried. Who knows, by the time this is published it may be a completely different story. We'll keep our extendable bat ears open and let you know!
Forget Edward. Forget Cedric. Robert Pattinson is your newest #Batman https://t.co/r8Zzn6xiUt pic.twitter.com/RMbMOUMfYG

— Variety (@Variety) May 17, 2019
  Fiona Shaw Wins BAFTA for Killing Eve
Potterheads loved Fiona Shaw as Harry's wretched Aunt Petunia Dursley. So much that Shaw has said in recent interviews that children point and cry in her presence in public. Fans have loved her portrayal of MI-6 Russian Desk Head Carolyn Martens possibly even more so and now she has the critical acclaim for the role to match. Last weekend Shaw took home her first BAFTA TV Award for Best Supporting Actress for her work in the hit BBC spy series Killing Eve.
Take a listen to her acceptance speech below and don't miss the last two episodes of season two currently on Sundays at 8pm ET on BBC America.
Fiona Shaw accepts her BAFTA Award for Best Supporting Actress, crediting Phoebe Waller-Bridge's "glass-shattering genius and wayward imagination" in writing #KillingEve. #BAFTATV pic.twitter.com/iFHToKDwSx

— BBC One (@BBCOne) May 12, 2019
Emma Thompson May Board Live Action Cruella
We've been saying that this is the year of Dame Emma Thompson. The actress who played Potter fans favorite seer Sybill Trelawney, is apparating to big and small screens alike this year with upcoming films, Late Night, Men in Black International and BBC drama Years and Years, as well as her hilarious hosting stint on Saturday Night Live last weekend. Now Variety is speculating that Thompson is in negotiations to join the latest live action Cruella, the story of Disney's 101 Dalmatians villainess Cruella De Vil. Thompson will star opposite another Oscar winner, Emma Stone, in the title role. No word yet when in the skunk-striped baddie's timeline the movie takes place or what role Thompson is in talks to play — but it is sure to be entertaining.
Cruella is scheduled to open in theaters December 23, 2020.
Below we also have a trailer for Thompson's latest TV role as divisive celebrity-turned-politician in the BBC drama Years and Years. How many times do you think you're going to hear us say this is Emma Thompson's year?
Years and Years can be seen BBC One Tuesdays at 9pm in the UK. The six-part series premieres on HBO June 24 in the US.

The Aeronauts with Eddie Redmayne in IMAX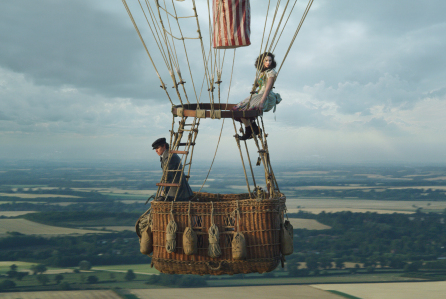 Fantastic Beasts' Eddie Redmayne stars in the upcoming the adventure biopic The Aeronauts which follows the true story of pilot Amelia Wren, played by his Theory of Everything co-star Felicity Jones, and scientist James Glaisher who in 1862 attempt to the secrets of the heavens via a hot air balloon.
In the process the two make history flying higher in an open balloon than anyone had to that point or has to date. A wide release date for the film of November 1 has been set by the projects' studio Amazon as well as a one week run at select IMAX Theaters beginning October 25.
Mark your calendars Wizarding World fans, since it will be a few fall from now before we see him on screen again as Magizoologist Newt Scamander. Who knows, maybe he'll find some magical creatures way up there!
Jude Law Tapped for Francis Ford Coppola Epic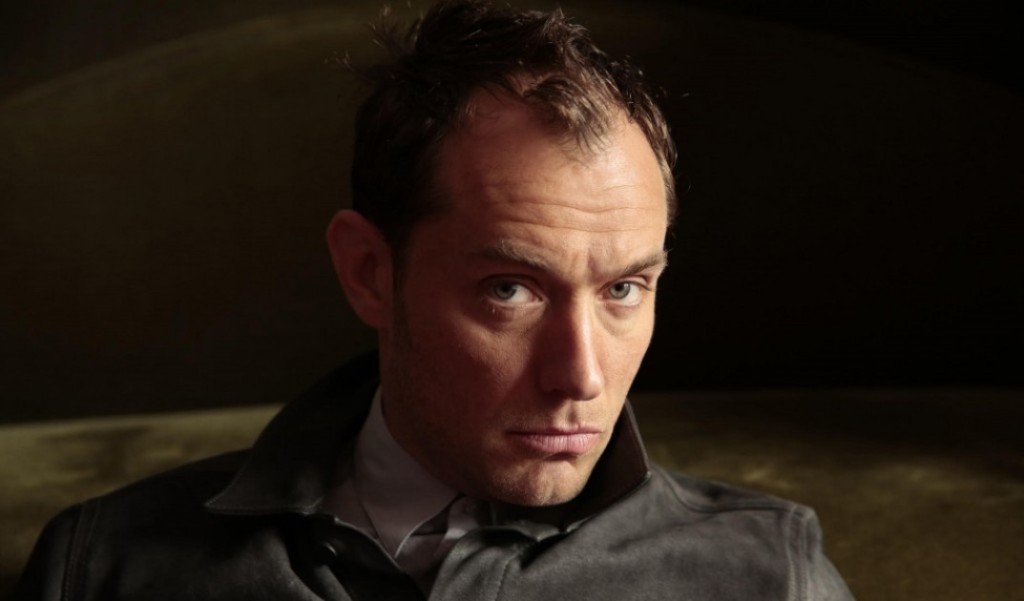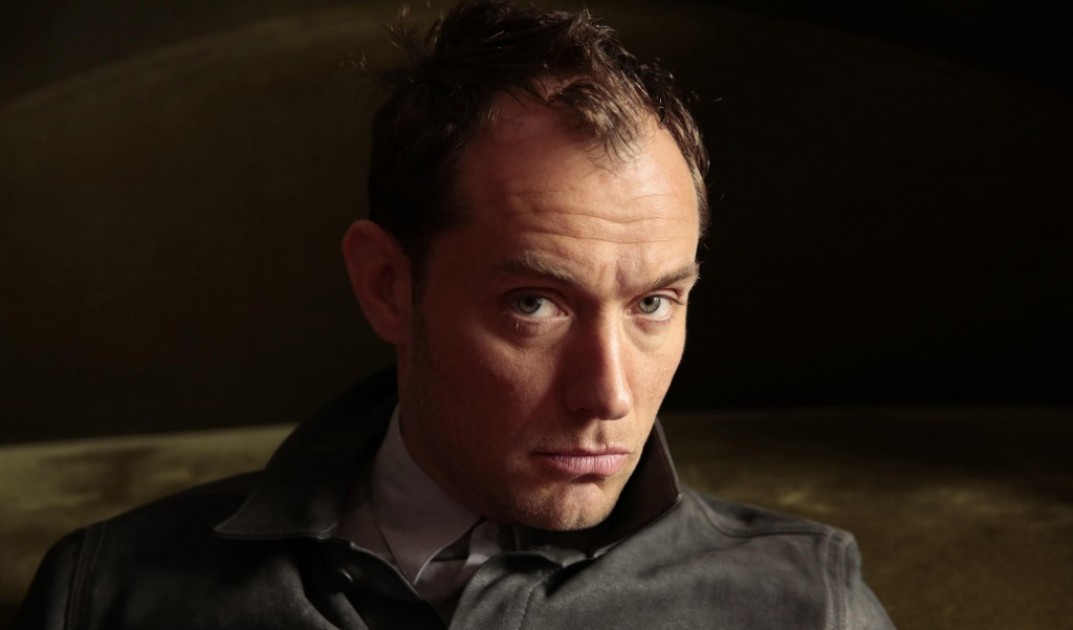 In a recent in depth interview with Deadline, prolific director Francis Ford Coppola discussed an epic he has been obsessed with making for decades.
The film, Megalopolis, about trying to create utopia in a city modeled after New York, looks like it has a good chance of being lead by Jude Law, Fantastic Beasts's Albus Dumbledore.
The director had this to say to Deadline about Law's casting,
As for Megalopolis… Well, it looks good. I mean, we made the offer now to several actors. I can't say they've accepted, but they were very enthusiastic. One of them is Jude Law and another Shia LaBeouf.
Deadline also shared this about some original footage they saw from when Ford Coppola attempted the film prior to 9/11
He showed me about 20 minutes of stunning second unit footage shot nearly two decades ago, when he first tried to make the film. The scenes capture the sights and sounds of the New York streets, of perfect architectural structures and statues, and haunting imagery of the smoldering ruins of the 9/11 terror attack that brought progress on that film to a halt.
If Megalopolis is received in the manner most of Francis Ford Coppola's films, this may mean some extreme screen magic for Jude Law. Stay tuned!
Graham Norton Welcomes David Tennant for Good Omens Premiere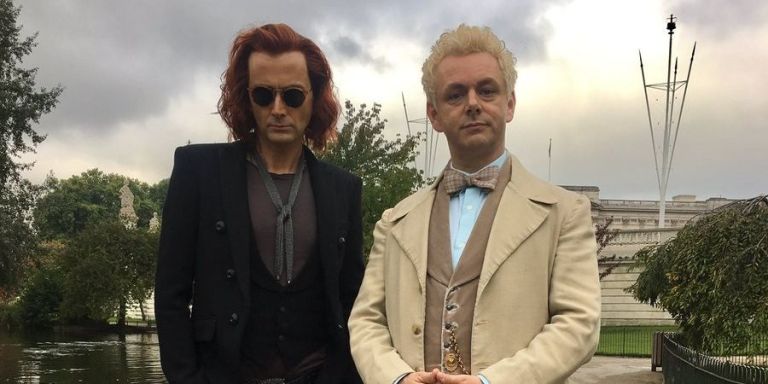 To herald in the anxiously awaited TV adaptation of Neil Gaiman and Terry Prachett's 1990 fantasy novel Good Omens, Graham Norton welcomes its stars to his sofa the night of series premiere. David Tennant, Harry Potter's Barty Crouch, Jr., plays the demon Crowley who teams up with the angel Aziraphale played by Michael Sheen, to prevent the Apocalypse, with the help of Potter alum Miranda Richardson, who played Rita Skeeter, as Madame Tracy, a psychic who helps the pair save the world from Armageddon.
The six-part series is set to premiere May 31 on Amazon Prime, the same night Tennant appears on The Graham Norton Show. Mark your calendars and set your DVRs for both!
Jessica Williams to Present at CFDA Awards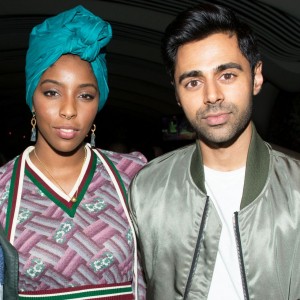 Jessica Williams, who made a brief appearance in Crimes of Grindelwald as Fantastic Beasts Ilvermorny Professor Eulalie Hicks, will be a presenter at the 2019 Council of Fashion Designers of America Awards along with fellow Daily Show alum Hasan Minhaj. It's yet to be seen if Williams will bring her comedic talents to the Wizarding World but more shall be revealed…
That's all the actor's news for this week. Check out our latest Theater Round-up and don't forget to subscribe to our new YouTube channel!