Weekly Round-Up: Film Updates for Robert Pattinson and Ezra Miller, Season 5 Premiere for Peaky Blinders with Helen McCrory and More!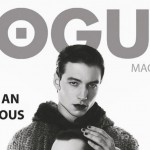 Jul 07, 2019
It was a magical week at Leaky when we marked the website's birthday 19 Years Later with a special post of thoughts and memories from the staff on their Potter journeys since the site was founded in July of 2000. In other Wizarding World news this week, we cast Lumos on an incredible Harry Potter LEGO build by a renowned master builder, shared news of another Harry Potter book coming up for auction, a new Wizarding World Advent calendar, and discussed rumors of a Potter TV series which resulted in confirmation direct from Warner Bros that the rumors were purely speculation.
In this week's Harry Potter and Fantastic Beasts Round-Up a glimpse of Robert Pattinson on the Tenet set, a magazine cover for Ezra Miller's band and his stand alone DC film may finally get a director, the season 5 premiere of Peaky Blinders with Helen McCrory is announced, Harry Potter alum gather for fan event in Manchester, speculation of former wizards at San Diego Comic Con, a special edition Blu-ray Steelbook for David Tennant's final Doctor Who episodes and a new podcast episode for Dan Fogler!
Updates on Robert Pattinson's Film Projects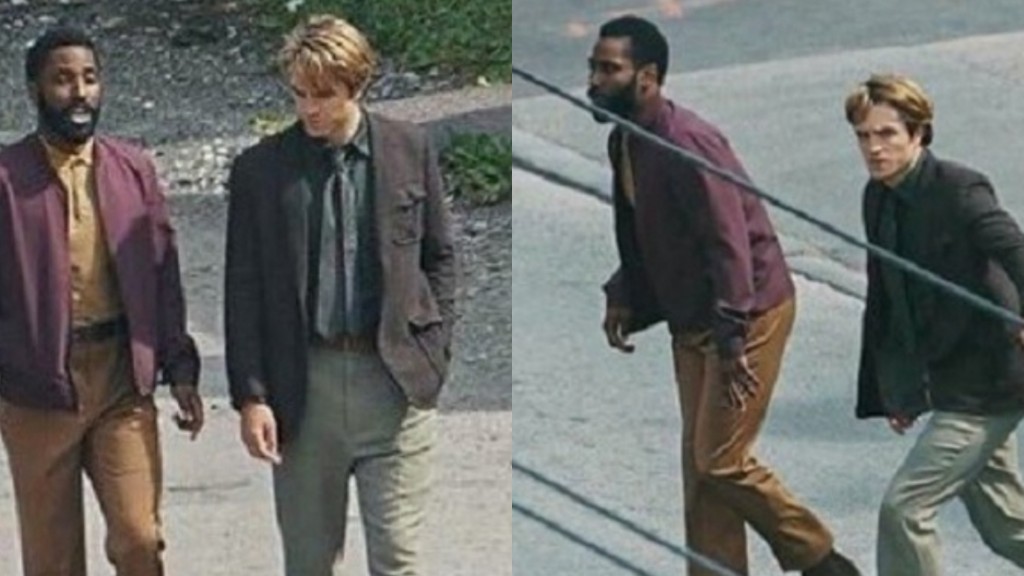 Earlier this spring we reported the news that two former Triwizard Champions and an amnesiac narcissist had joined acclaimed director Christopher Nolan's next film, Tenet. Clemence Poesy, Fleur Delacour, Robert Pattinson, Cedric Diggory and Kenneth Branagh, Gilderoy Lockhart are all cast in the mega project described this way by  Deadline
"Tenet," which is being filmed on location across seven countries, is an action epic evolving from the world of international espionage."
Still no word yet on the roles for these three Harry Potter alumni but according to We Got This Covered filming began a couple of weeks ago and they shared the above shot of Pattinson and co-star John David Washington from the set. We look forward to seeing some official first images for the film, especially if we get to see those three Wizards together. Tenet is scheduled to hit theaters on July 17, 2020.
And it sounds like Mr. Pattinson may indeed need a Time Turner to keep up with his schedule this year. According to IMDBPro via Heroic Hollywood pre-production has begun on the in-demand actor's next big project, D.C.'s Batman, with principal photography expected to take place early next year. The release date is scheduled for June 25, 2021, so Warner Bros may bring Pattinson to San Diego Comic Con next summer but since the Hollywood Reporter revealed earlier this week that a massive  Batman 80th Anniversary pop up experience would be set up at the Con who knows! Maybe he'll squeeze in a quick appearance this year? Let us know if you're joining us in San Diego this month and if you have any surprises sightings from the new Dark Knight!
Ezra Miller's DC Standalone May Have a Director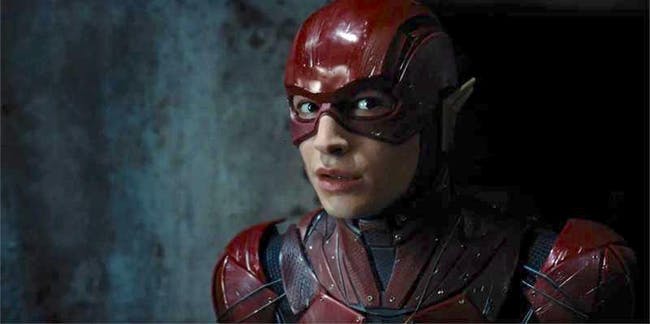 More Potter – Superhero crossover news! DC's stand alone film The Flash has been in flux as far back as the last time we saw Ezra Miller as the Scarlett Speedster in The Justice League. The project has seen four changes at the helm, and even speculation that Miller, Fantastic Beasts Credence Barebone may not be the one to don the iconic red suit. According to the Hollywood Reporter Andy Muschietti who directed the film adaptation of Stephen King's It is in talks to take the reins on The Flash. THR also says that in addition to a new script writer coming on board after Miller submitted a script for the film earlier this year, that was turned down, the Fantastic Beasts Obscurial will remain the movie's on screen lead. There was speculation a few weeks ago that he would begin filming after Fantastic Beasts 3 wraps. As you would guess we will definitely keep you apprised of this situation.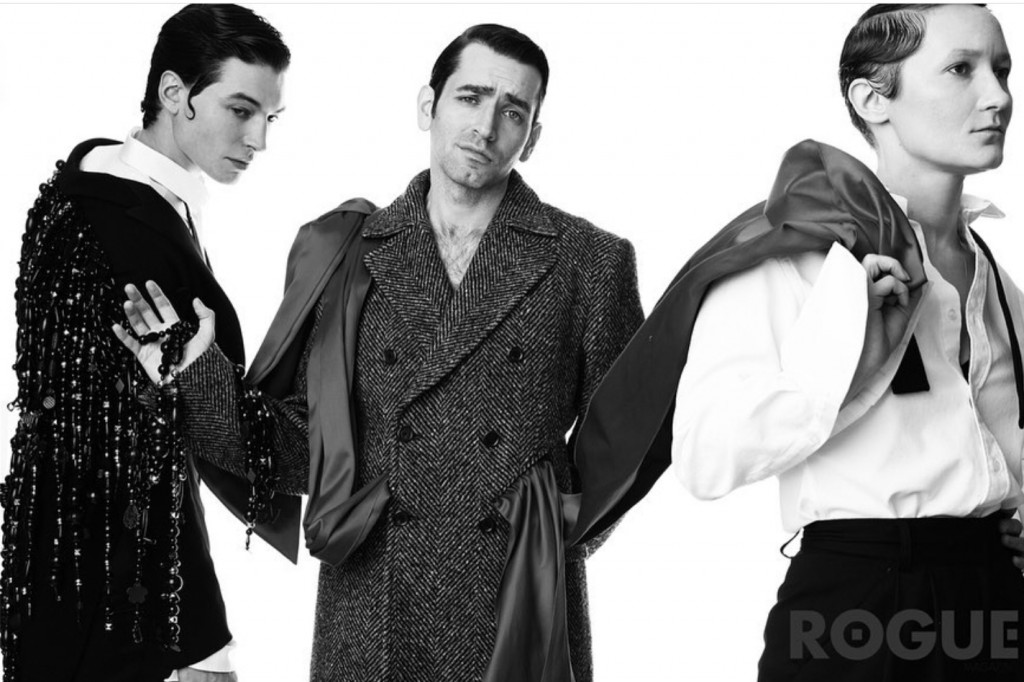 In other Ezra Miller news, his band Sons of an Illustrious Father grace the cover of Rogue Magazine's latest issue. Check out the band's website for the remaining dates of their current tour.
Birmingham to Host Season 5 Premiere of Peaky Blinders with Helen McCrory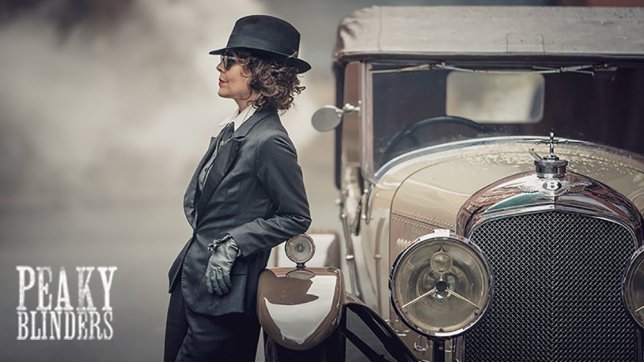 The BBC revealed earlier this week that Birmingham would host the season 5 premiere of the post WWI British crime drama Peaky Blinders starring Helen McCrory. Fans lucky enough to get a ticket to the event will view the first episode of the new season and participate in a panel discussion with the cast and creative including we assume, McCrory who's known to Potter fans as Narcissa Malfoy and plays Aunt Polly in the series.Tickets to the July 18 premiere can be registered for here until 10pm Wednesday July 10. The award-winning series has moved from BBC Two to BBC One for the upcoming season but no word yet on an air date.
Harry Potter Actors Gather in Manchester for DraigCon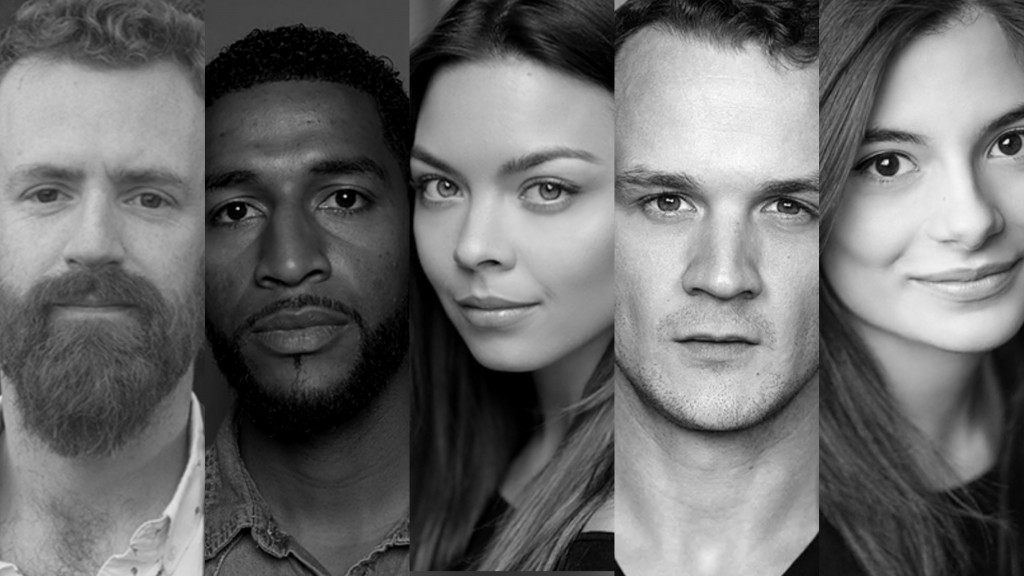 Over a dozen former wizards are set to gather this weekend, July 6 and 7, for Draigcon2019 in Manchester, UK. Many of the special guests in the line up played minor named and unnamed roles in the Harry Potter films, but five of them fans know very well; Chris Rankin, Prefect Percy Weasley, Louis Cordice and Scarlett Byrne, Sytherins Blaise Zabini and Pansy Parkinson, Josh Herdman, Malfoy sidekick Gregory Goyle and Georgina Leonidas, Gryffindor Chaser Katie Bell. It sounds a little reminiscent of the Antagonists panel at last year's Leakycon! You can check out the full schedule and purchase tickets at Draigcon.com
Will Harry Potter Alum Appear at SDCC Dark Crystal Panel?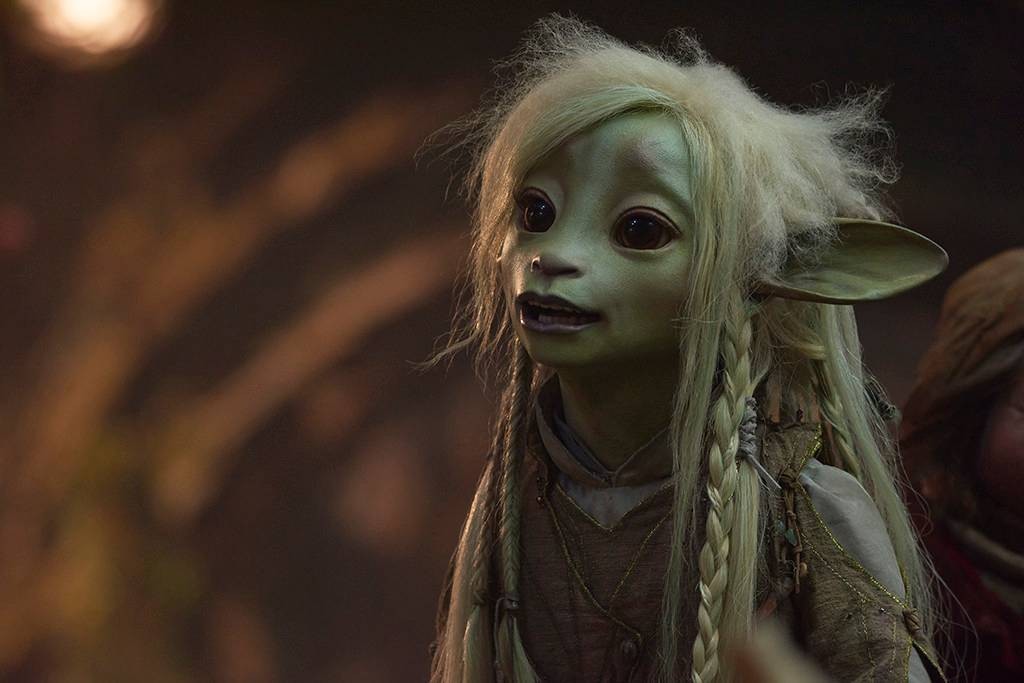 There aren't any Wizarding World films being revealed at this year's San Diego Comic Con, but there may be one or two Wizards on hand! We recently shared the first trailer for the upcoming Netflix series The Dark Crystal: Age of Resistance voiced by Jason Isaacs, Lucius Malfoy, Helena Bonham Carter who played his sister-in-law, Death Eater Bellatrix Lestrange, and Toby Jones who voiced Dobby the House Elf. The sci-fi, fantasy series, a prequel to the 1982 adventure film The Dark Crystal from creator of the Muppets, Jim Henson also includes Wizarding World alum Ralph Ineson who played Death Eater Amycus Carrow and Ólafur Darri Ólafsson, Skender in Crimes of Grindelwald. The schedule for the world's largest pop culture gathering has gone live and it looks like the animated prequel will take center stage in Hall H on Friday at 3:30p. No word yet if any of the voice cast will sit on the panel. It could very well be just series creatives, but we're keeping our fingers crossed! Again, let us know if you'll be heading to SDCC. The Dark Crystal: Age of Resistance launches on Netflix August 30.
Limited Edition Blu-ray for David Tennant's Final Doctor Who Episodes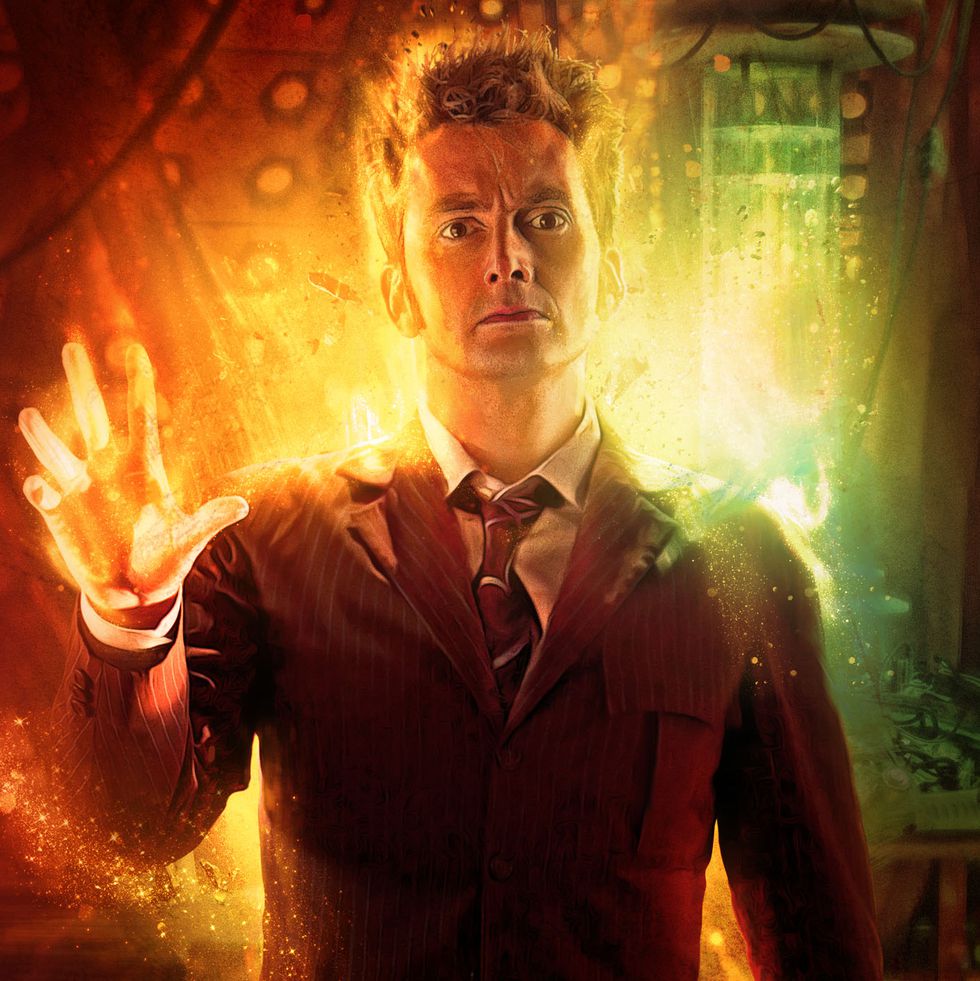 David Tennant, who etched a place in Potter history as polyjuiced Death Eater Barty Crouch Jr., in Goblet of Fire, is best known to one of pop culture's most enduring fandoms as the Tenth incarnation of Doctor Who's iconic Time Lord. According to Digital Spy Tennant's final Doctor Who episodes will soon be re-released as a limited edition Blu-ray in collectible Steelbook packaging, including these special features,
"The Blu-ray Steelbook set also contains special features, including commentary with cast and crew, deleted scenes, an exclusive David Tennant video diary, episodes of companion series Doctor Who Confidential, Doctor Who at the Proms, Doctor Who at Comic Con and more."
The limited edition set of David Tennant's final Doctor Who episodes are available to pre-order now on Amazon and will be released on September 2.
A New Episode for Dan Fogler's 4DXperience Podcast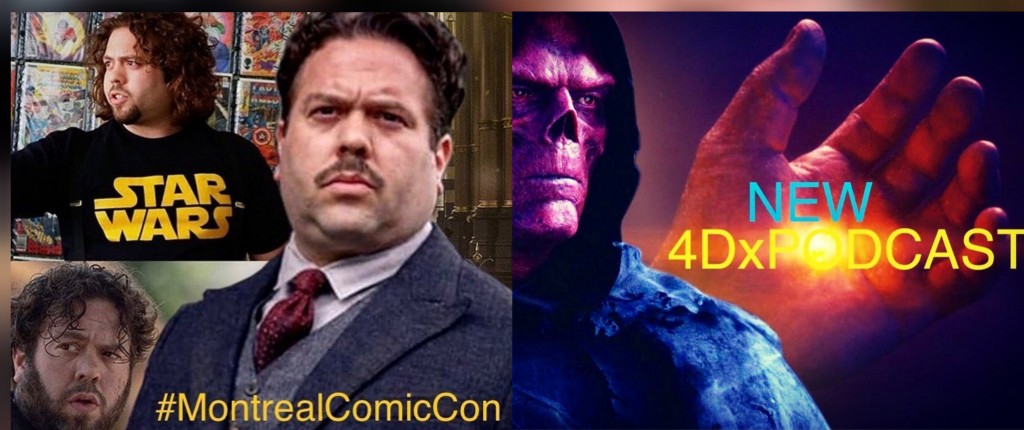 Dan Fogler, who does double duty in two of pop culture's biggest fandoms, the Wizarding World and The Walking Dead, also is one of the many actors who have their own podcast. In the latest episode of Dan Fogler's 4DXperience, Fogler, Fantastic Beasts resident No-Maj Jacob Kowalski, interviews one of his TWD co-stars Ross Marquand, who plays Aaron in the zombie apocalypse series. You can find Dan Fogler's 4DXperience podcast on Apple Podcasts. Also, if you're at Montreal Comic Con this weekend, keep an eye out for Fogler along with Tom Felton and James and Oliver Phelps who will be unveiling a new Wrebbit 3D Harry Potter puzzle at the convention.
That's all the Harry Potter and Fantastic Beast actor news for this week. We hope you No-Majs had a magical 4th. Check out our latest Theater Round-Up for all the Wizarding World info from the stage and we'll see you next time!