Weekly Round-Up: Katherine Waterston and Jude Law in an HBO Mystery Series, Upcoming Appearances by Daniel Radcliffe, Emmy Predictions and More!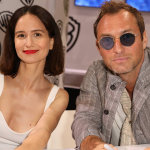 Jul 14, 2019
There really is never a dull moment in the Potterverse. We started out the week celebrating the 20th Anniversary of Harry Potter and the Prisoner of Azkaban and releasing the latest episode of our YouTube series the Magical Emporium hosted by Guiness World Record Holder Victoria Maclean on rare Wizarding World collectibles. Throughout the week we shared news of a new Harry Potter Mini-Boden clothing line, an update and reminder to vote on the location of the next giant Wand Installation, and news that Harry Potter artist Jim Kay has begun work on the illustrated edition of the Order of the Phoenix. We also revealed the first wave of special guests set to appear at Leakycon Dallas next month.
This week in our Actors Round-up Katherine Waterston may join Jude Law in an upcoming HBO mystery series, a slew of appearance by Daniel Radcliffe, Emmy and early Oscar predictions for four Wizards and a Muggle, film updates for Gary Oldman, a performance by Dan Fogler at San Diego Comic Con, a director named for the Lethal White TV adaptation and more!
Katherine Waterston May Be Cast in Upcoming Mystery Series with Jude Law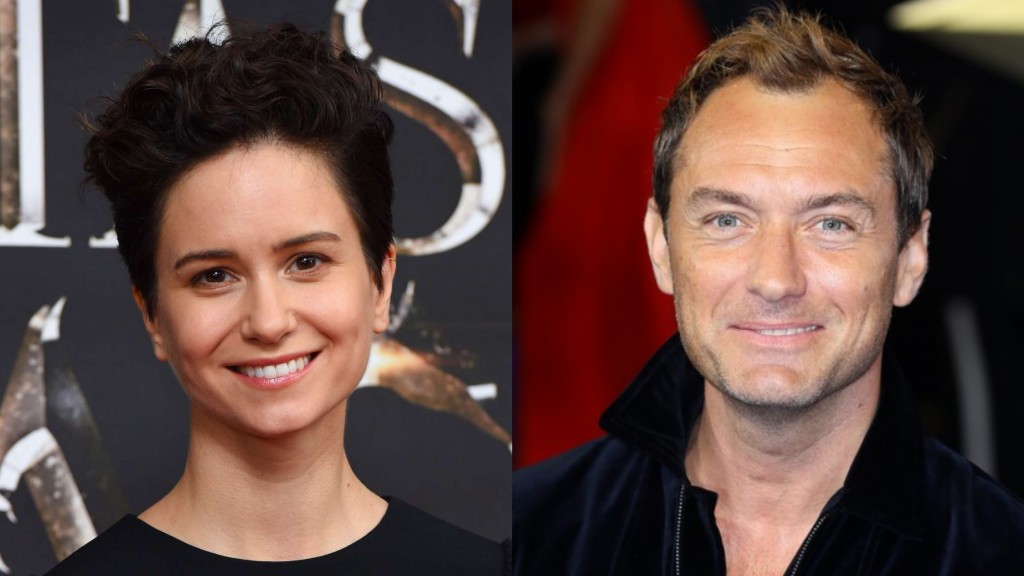 Last month we covered a new HBO/Sky mystery drama in the works for Fantastic Beasts Jude Law called The Third Day. Based on this synopsis from Deadline, we sensed a few Albus Dumbledore vibes coming from the Professor's new project,
"Law plays Sam, who after being drawn to a mysterious Island off the British Coast, is thrown into the unusual world of its secretive inhabitants. Isolated from the mainland, the rituals of the island begin to overwhelm him, and he is confronted by a trauma from his past. As the line between reality and fantasy blurs, Sam finds himself immersed in an emotional quest which puts him at odds with the islanders and begins to threaten their way of life."
Now Deadline has it that his Wizarding World co-star Katherine Waterston will be joining him in the six-part limited series as a character named Jess that he meets on the island. We honestly haven't even speculated on some good Beast subplots between Dumbledore and Tina, and certainly haven't shipped them, but if you were wanting to see more of the Auror and future Headmaster together on screen, here's your chance! Waterston's casting hasn't been confirmed by the networks yet, but stay tuned!
Upcoming Appearances for Daniel Radcliffe 
A former Hogwarts Triwizard Champion has a media trifecta coming up in the next few weeks. Fans will be able to see Daniel Radcliffe on an upcoming TV series, as well as hear his voice on the big screen and radio.
Next week the Boy Who Lived kicks off the 16th season of the BBC celebrity genealogy series Who Do You Think You Are? As Leaky reported last month, Radcliffe will be looking into the Pensieve at the story of his great great uncle Ernie who lost his life in WWI. According to the show's website he will also learn about an ancestor who was a successful Hatton Garden jeweller before a tragedy befell him. The Sun appears to have had early access to the episode and explained that Radcliffe's Jewish uncle took his life in 1936 at age 42 after some allegedly anti-semitic police officers accused him of staging a robbery of his business for insurance purposes. According to The Sun an emotional Radcliffe says this in the episode about his uncle,
"Everything he had worked for and that his father had worked for, has sort of been destroyed."
Daniel Radcliffe's guest appearance on Who Do You Think You Are? airs on BBC One Sunday, July 22 at 9pm.
Just a few days before his TV appearance, Radcliffe will also be a guest on the Zoe Ball Breakfast Show to discuss his upcoming animated feature Playmobil: The Movie based on the German toys and figurines by the same name. Radcliffe voices the character secret agent Rex Dasher who helps a brother and sister who get separated in an animated universe. Radcliffe's interview on the Zoe Ball Show will air Wednesday, July 17 on BBC Radio 2 at 6:30a and Playmobil: The Movie opens in theaters August 9.

In addition to all of that, Radcliffe was recently spotted in New York filming his guest role in The Unbreakable Kimmie Schmidt Interactive Special for Netflix. Based on his recent apparations. we are really considering the possibility that The Chosen One chose to nick a Time Turner from the Harry Potter set . Mark your calendars for all of these Daniel Radcliffe appearances! We'll report back if you miss them.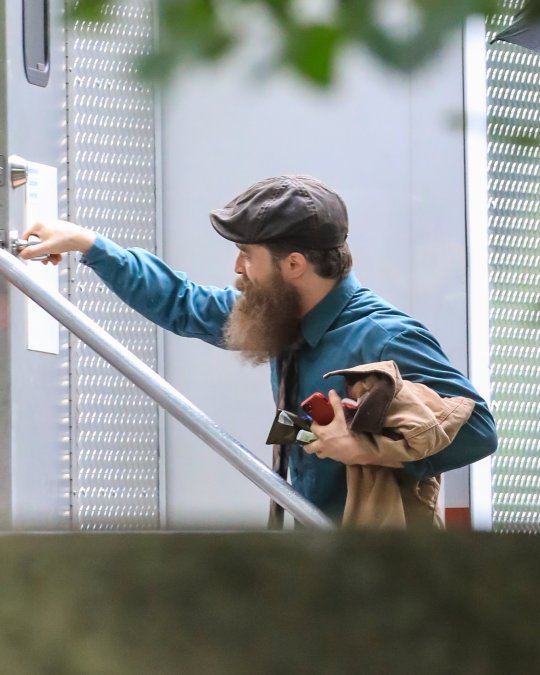 Image credit: The Image Direct
Emma Thompson and Robert Pattinson Deemed Oscar Contenders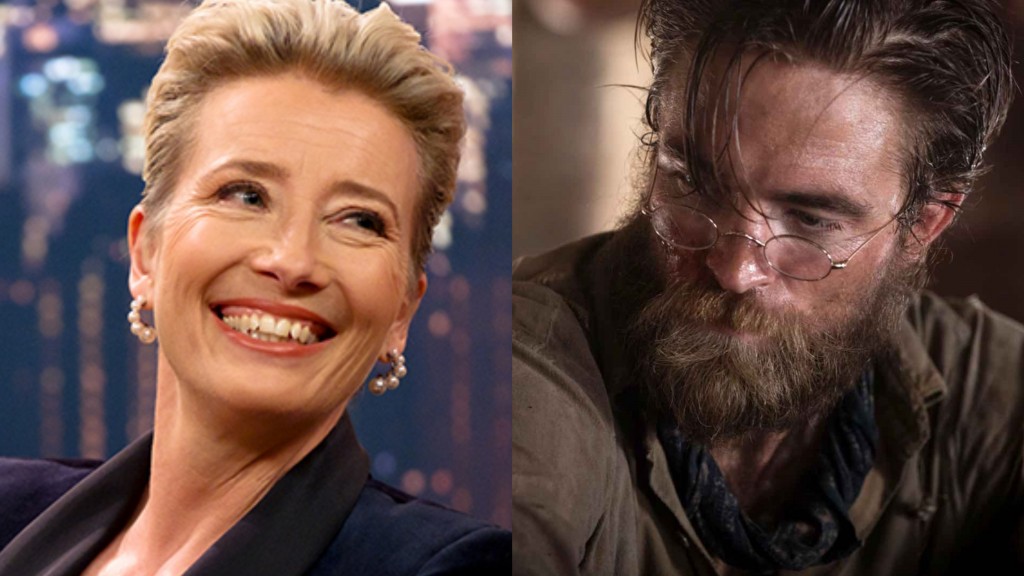 Have we been telling you for the past six months that this is the year of Emma Thompson? Variety looks like they may be in agreement. According to the entertainment media staple, once July 4 has passed, it's time to look at the Oscar contenders for the first half of the year and in their opinion, two former Wizards are on the list. Emma Thompson, Harry Potter's Professor Trelawney, gets a Best Actress nod for her portrayal as the first woman of late night talk shows in the critically acclaimed film Late Night. Robert Pattinson, Cedric Diggory, tops their list for Best Actor for his performance in another critical darling The Lighthouse, the fantasy horror film based on a true story about two lighthouse keepers stranded for months at sea off the coast of Maine because of a raging storm. Late Night came out in theaters earlier this summer but fans won't have a chance to see The Lighthouse until Christmas Day unless of course they were in attendance at the Cannes Film Festival. We will be cheering for these two Potter alumni throughout the coming awards season!
Variety has also shared their predictions for the upcoming Emmy nominations which include two witches and a very grumpy Muggle. Double threat Emma Thompson, Professor Trelawney, is prophesied to get a nomination for Best Supporting Actress in Limited Series or Movie for her performance as Goneril, King Lear's oldest daughter in the 2018 BBC TV movie King Lear. Also predicted to get a nom in that same category is Carmen Ejogo, Fantastic Beasts MACUSA President Seraphina Picquery, for her work in season 3 of HBO's True Detective. Last but certainly not least in our book, Fiona Shaw, Harry's Aunt Petunia Dursley, gets an – It would be a "Nice surprise" nod – in the Best Supporting Actress in a Drama category for her portrayal of MI6 Russian Desk Head Carolyn Martens in the award-winning BBC series Killing Eve. This year's Emmy nomination announcement will be streamed live on the award website Tuesday, July 16 at 11:30a ET. The 71st Emmy Awards Ceremony will air Sunday, September 22 on FOX.
A Full Length Trailer for Biopic Judy with Michael Gambon
It's always a treat for Potter fans to see Michael Gambon, Professor Albus Dumbledore in the last six Harry Potter movies, on screen at the theater. In his latest film role, he plays Bernard Delfont, the Russian owner of the London nightclub Talk of the Town where Judy Garland performed in her later years as depicted in the upcoming biopic Judy starring Renee Zellwenger. Get a glimpse of Gambon below in the first full length trailer for the film, which opens in theaters September 27.

A Film Update for Gary Oldman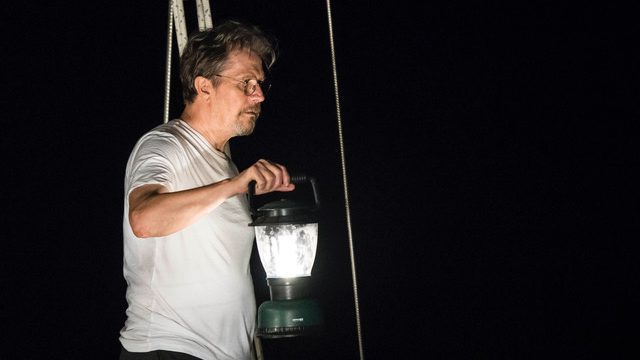 Image credit: Dan Anderson/Mary Productions South
Academy Award winner and our very own Sirius Black, Gary Oldman, has a number of different film projects in the works, one of which is the upcoming thriller Mary. The film, which was recently acquired for wide distribution by RLJE Films is described this way by Deadline,
"Oldman plays David, a struggling blue-collar captain looking to make a better life for his family. Strangely drawn to an abandoned ship named Mary that is up for auction, he impulsively buys the boat, believing it will be his family's ticket to happiness and prosperity. After they embark on their maiden journey, however, strange and frightening events begin to terrorize David and his family, causing them to turn on one another. The ship soon drifts off course, and it becomes clear they are being lured to an even greater evil waiting for them at sea."
Is Oldman being haunted by the ghost of the Dark Lord? Doubtful, but the film sounds intriguing and as always, we can't wait to see another of our Potter favorites back on the big screen. Mary releases in theaters and VOD this fall, October 11.
Ironically Oldman has also been cast in another film with a single M word title. Also according to Deadline he'll star in the title role of Mank, the upcoming biopic about Herman J. Mankiewicz, the screenwriter who shared the Best Original screenplay for Citizen Kane with Orson Welles. This sounds like another memorable role for Gary Oldman. Production on Mank, a Netflix project filmed in black and white, will begin this November in Los Angeles.
Dan Fogler to Perform at SDCC After Party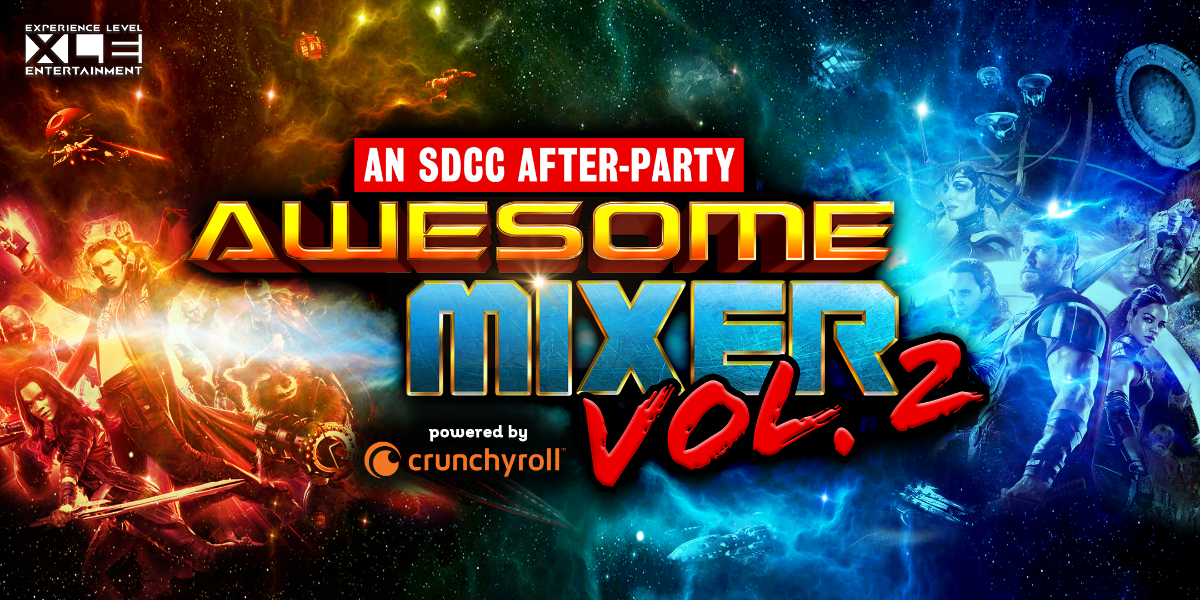 The world's largest pop culture event, San Diego Comic Con, is less than a week away and though there's no Wizarding World film being previewed this year, it looks like at least one No-Maj who knows a few Wizards will be on hand. Dan Fogler, Fantastic Beasts Jacob Kowalski will be performing at an SDCC after party hosted by Anime network Crunchyroll and Los Angeles based event company Xlevelent. What will Fogler be performing you ask? The Wizarding World and Walking Dead actor is also a Tony winner for his 2005 performance in the musical The 25th Annual Putnam County Spelling Bee and he also mentioned last year that he's singing a duet with his Fantastic Beasts co-star Alison Sudol on a rumored Wizarding World Christmas album, so we assume he'll be belting some tunes at the shindig! If you're in San Diego next Friday, July 19, the party is scheduled from 8p-2a at the Fluxx Nightclub. Tickets are available here and a Comic Con badge is not required to attend.
Ezra Miller Talks Makeup with CR Fashion Book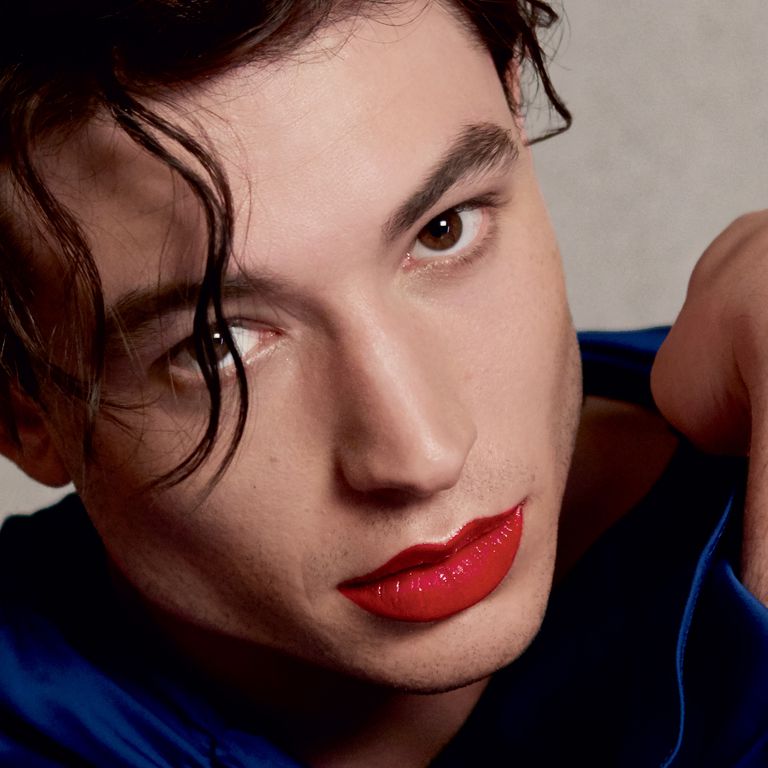 Image credit: Urban Decay
Just weeks after being named a spokesperson for edgy, cruelty-free beauty brand Urban Decay new makeup line "Pretty Different" Ezra Miller, Fantastic Beasts Credence Barebone chatted with CR Fashion Book about his affinity for makeup since childhood and how he's utilized it to express himself into adulthood and in his career. Miller said this about it to CR Men
"Doing makeup and putting on nail polish at home with my sisters was really important to my relationship with gender expression."[…]"I've been naturally physically androgynous my whole life. There are times that my family collectively recalls when people presumed we were three sisters. And then being exposed to [makeup] through productions that had overtly transformative beauty created constant engagement of imagination."
He continued with this insight and history about the use of makeup,
"There is an incredible potential in the form of makeup to represent something that is beyond what we see at first glance," says Miller, who doesn't have a particular favorite product right now but appreciates anything glittery or shiny. "The oldest practices in makeup that we can observe were not necessarily about decoration or beauty per se but about representing one's truest form."
Congratulations again to Ezra Miller on being named one of Urban Decay's Global Citizens.
Lethal White Gets a Director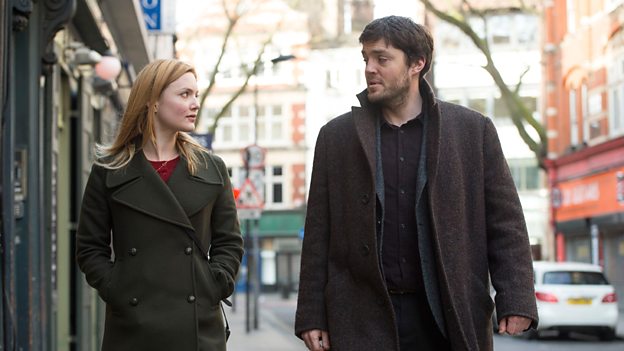 Lethal White, the fourth installment in J.K. Rowling's Cormoran Strike Series, the mystery novels she's penned under the pseudonym Robert Galbraith, is heading to the small screen and according to Deadline the series production company Bronte Film and TV have named a director to helm the next episode. Line of Duty and Crossing Lines director Susan Tully will direct the four-part series that will again star Tom Burke and Holliday Grainger are set to return as Detective Strike and his protégé Robin Ellacott. For those who haven't had the chance to dig into book four yet, Strike and Robin are introduced to their next case by a young man with a history of mental illness named Billy, who claims to have witnessed a murder some years before. Robin is also dealing with post traumatic stress issues from the encounter in Career of Evil, which may or may not come in to play in her relationship with her boss. Filming will begin on the TV adaptation later this year and air on BBC One presumably in 2020. No word yet if the series will return to Cinemax for US fans.
A Second Look at Maleficent with Imelda Staunton
Imelda Staunton, who Potter fans know best as the Undersecretary of pink Dolores Umbridge, appeared in Disney's 2014 Maleficent, the tale of Sleeping Beauty told from the perspective of the story's villain. Staunton reprises her role as Knotgrass, one of the fairies who have taken on the task of raising Aurora, in the films upcoming sequel Maleficent 2. Take a look at the second trailer below for a quick glimpse at Staunton. Maleficent 2 opens in theaters October 18.

A New Musical Comedy Series from Darren Criss and Team Starkid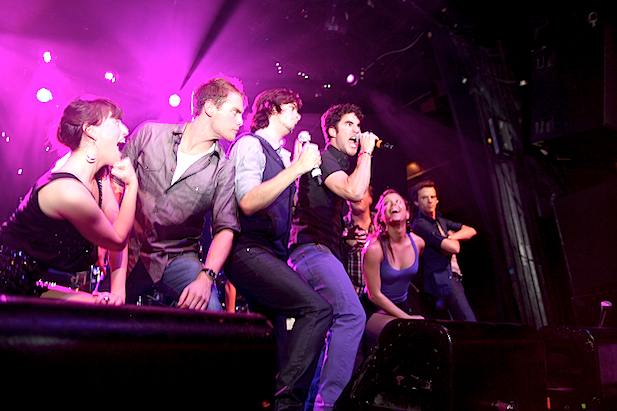 Award winner Darren Criss, co-creator of Starkid Productions, the musical theater company that created the Harry Potter parody A Very Potter Musical is collaborating with Starkid co-founders Nick and Matt Lang on a new musical comedy series for short form streaming platform Quibi. According to Deadline The series, Royalties will focus on fictitious music stars played by real life celebrities and feature music written by Criss. Deadline also had this to say about the series,
"Royalties is a satirical take on the oft-untold story of songwriters behind the world's biggest hits. It follows the ascent of a ragtag songwriting duo – Sara and Pierce (Criss) – as they navigate the strange and hilarious challenges of creating a truly great song, week after week."
Team Starkid will be hosting their 10 Year Anniversary Homecoming Reunion Event July 25. No word yet on when Royalties will be available on Quibi. 
That's all for this week Muggles! Tune in next week to see what magic the Harry Potter and Fantastic Beasts Actors have conjured and check out their latest work on the stage in our Theater Round-Up. And don't forget to see our latest Magical Emporium video on our YouTube channel!!
Feature image credit: KatherineWaterston.net