Weekly Cast Round-Up: Election, Star Wars Leaks & More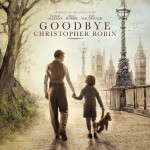 Jun 11, 2017
This week in wizarding world news we've seen an open casting call for young actors to star in scenes of the next Fantastic Beasts, Christmas celebrations announced at the Wizarding World in Universal Studios Hollywood, Pottermore released some beautiful prints and artwork on their website for UK visitors, "Behind the Magic" special guests were announced at LeakyCon and we heard more from Holliday Grainger on the upcoming Cormoran Strike TV series, and Evanna Lynch in a trailer for her starring stage role in Disco Pigs starting next month. We even gave you tips for holding a Potter party to celebrate the upcoming 20th anniversary of Harry Potter and The Philosopher's Stone!
We're here to catch you up with the latest cast news from this week, so keep reading to find out more about the whereabouts and latest projects of Gleesons, Jason Isaacs and Helen McCrory, Helena Bonham Carter, Warwick Davis, Timothy Spall and more:
J.K. Rowling & Potter Cast Members on the UK General Election:
J.K. Rowling is back with some life lessons on her Twitter feed, and this time she's been calling out those who resort to crude insults rather than holding a civil discussion with women – the feed (here) is 14 tweets long, and contains crude language, so beware.
I'm sick of 'liberal' men whose mask slips every time a woman displeases them, who reach immediately for crude and humiliating words 3/14

— J.K. Rowling (@jk_rowling) June 9, 2017
This particular thread referred to the General Election which took place in the UK on June 8th, prior to which other Potter actors were encouraging people to get out and vote:
This time, in this election, it really is up to you. All young people, tomorrow, YOU are Simon Cowell, YOU have the deciding vote. Use it.

— Matthew Lewis (@Mattdavelewis) June 7, 2017
Young people, this government treats you with disdain and contempt because it isn't afraid of you. It should be and if you vote, it will be.

— Matthew Lewis (@Mattdavelewis) June 8, 2017
Off to vote with my dude. 🇬🇧🗳 #Vote2017 #dogsatpollingstations

— James Phelps (@James_Phelps) June 8, 2017
Make sure you use your vote today whoever it's for, people died and suffered for our right to… https://t.co/UHFaM2HSAh

— James Phelps (@James_Phelps) June 8, 2017
Please get out there and vote. If you think we need a variety of voices, like I do, making big decisions, then go to https://t.co/Z3KsLfOSQF

— Jason Isaacs (@jasonsfolly) June 8, 2017
Silence in the face of evil is itself evil. Vote tomorrow ffs. You have a voice. Your future depends on it. ❤️

— Katie Leung (@Kt_Leung) June 7, 2017
vote pic.twitter.com/YkbxY5VUIV

— Jessie Cave (@jessiecave) June 8, 2017
— Jessie Cave (@jessiecave) June 8, 2017
Jason Isaacs on Whether His The OA Character Is a Villain:
Access Hollywood recently caught up with Jason Isaacs (Lucius Malfoy) on the red carpet at the Netflix FYSee kick-off in Los Angeles to ask him about his character, Percy, in The OA. He responded saying "He's not a villain", and praises the nuance of the writing in the show, and the ambition of his character and the scientific curiosity behind his morally ambiguous deeds. The next season is – in his words – "so imaginative", and he comments that he doesn't think anybody is doing what they're doing with TV. Watch the interview below:
Helen McCrory Mistook Her OBE For a Parking Ticket: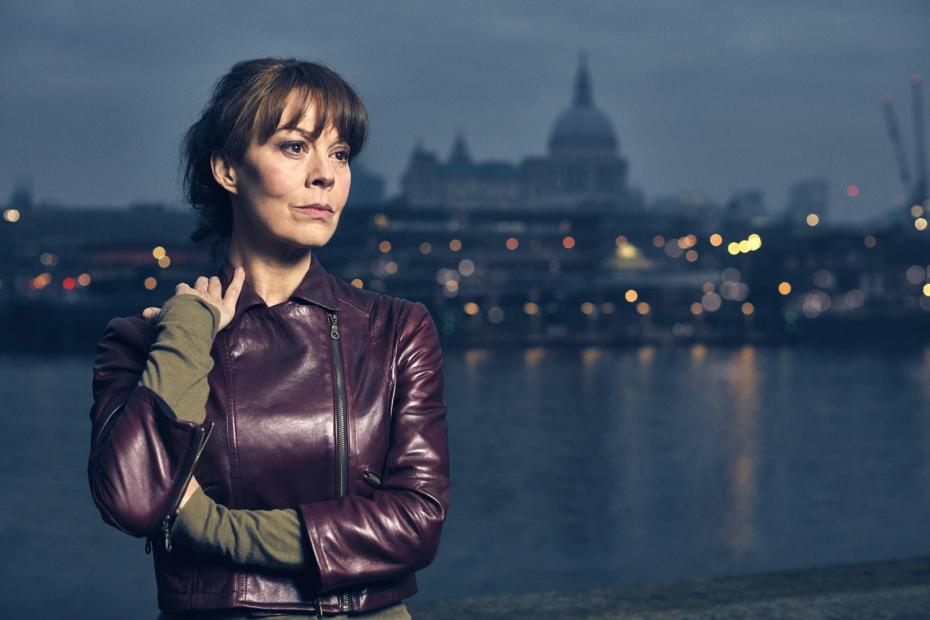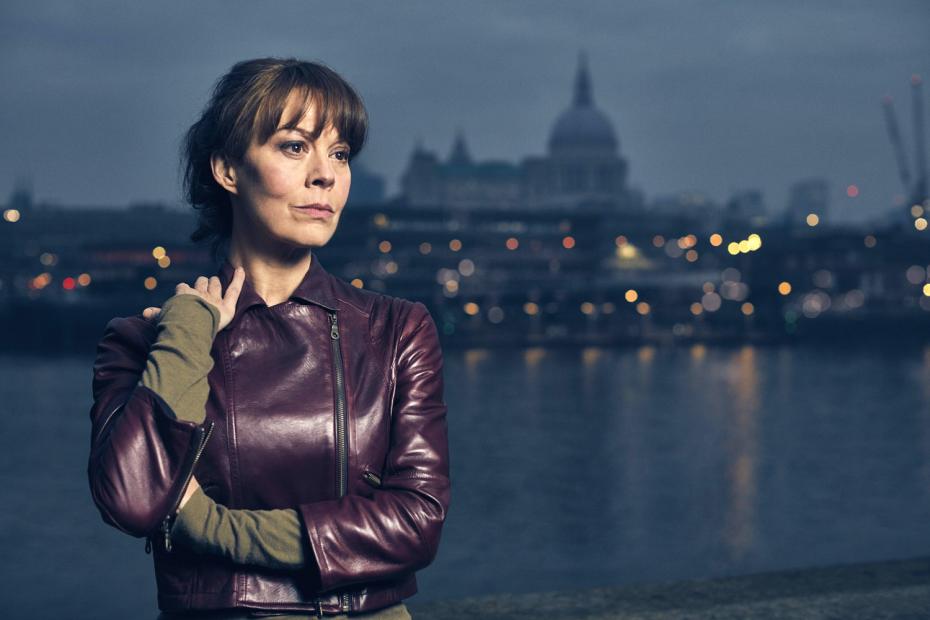 In an interview with Radio Times, Isaacs's on-screen wife Helen McCrory (Narcissa Malfoy) revealed that she almost didn't receive her OBE, after mistaking it for a parking ticket! It was only after a phone call that she was able to accept the honour, which McCrory will receive in December before starring as Emma Banville in Fearless alongside Potter's Michael Gambon (Albus Dumbledore).
Read more at The Metro here.
Warwick Davis
Footage from the upcoming Han Solo movie based on the Star Wars character's backstory has leaked online, which includes a preview of Warwick Davis and Woody Harrelson and some fans. The footage and photos were leaked over Twitter.
A photo of the set in Fuerteventura is impressive to say the least:
Great photo of the Han Solo set built in Fuerteventura. via @canarias7 https://t.co/ifL5iIX6U0 pic.twitter.com/3xIunwwcHM

— dragon's daughter (@yeahclarke) June 1, 2017
And here's the photo of Warwick and a fan at Fuerteventura airport:
It looks like the actors are already arriving in Fuerteventura for the Han Solo shooting. Warwick was spotted by a fan today at the airport. pic.twitter.com/TRbBj2735y

— dragon's daughter (@yeahclarke) May 28, 2017
See the full footage here.
Sneak Peek At Brendan Gleeson In Mr Mercedes:
As previously reported by Leaky, Brendan Gleeson (Alastair "Mad-Eye" Moody) will star as Bill Hodges in Mr Mercedes, based on Stephen King's  2014 crime thriller. The 10-episode series released a sneak peak, which you can view below:
Domhnall Gleeson In Goodbye Christopher Robin:
Brendan Gleeson's son, Domhnall Gleeson (Bill Weasley), has been making waves in the movie industry over the past couple of years – notably starring in Brooklyn, Ex Machina and Star Wars: The Force Awakens. He's also set to star in Goodbye Christopher Robin, a biopic about A.A. Milne, who created Winnie The Pooh. The film will be directed by Simon Curtis and will also star Margot Robbit. A summary is as follows:
"A rare glimpse into the relationship between beloved children's author A. A. Milne (Domhnall Gleeson) and his son Christopher Robin, whose toys inspired the magical world of Winnie the Pooh. Along with his mother Daphne (Margot Robbie), and his nanny Olive, Christopher Robin and his family are swept up in the international success of the books; the enchanting tales bringing hope and comfort to England after the First World War. But with the eyes of the world on Christopher Robin, what will the cost be to the family?"
See the poster below: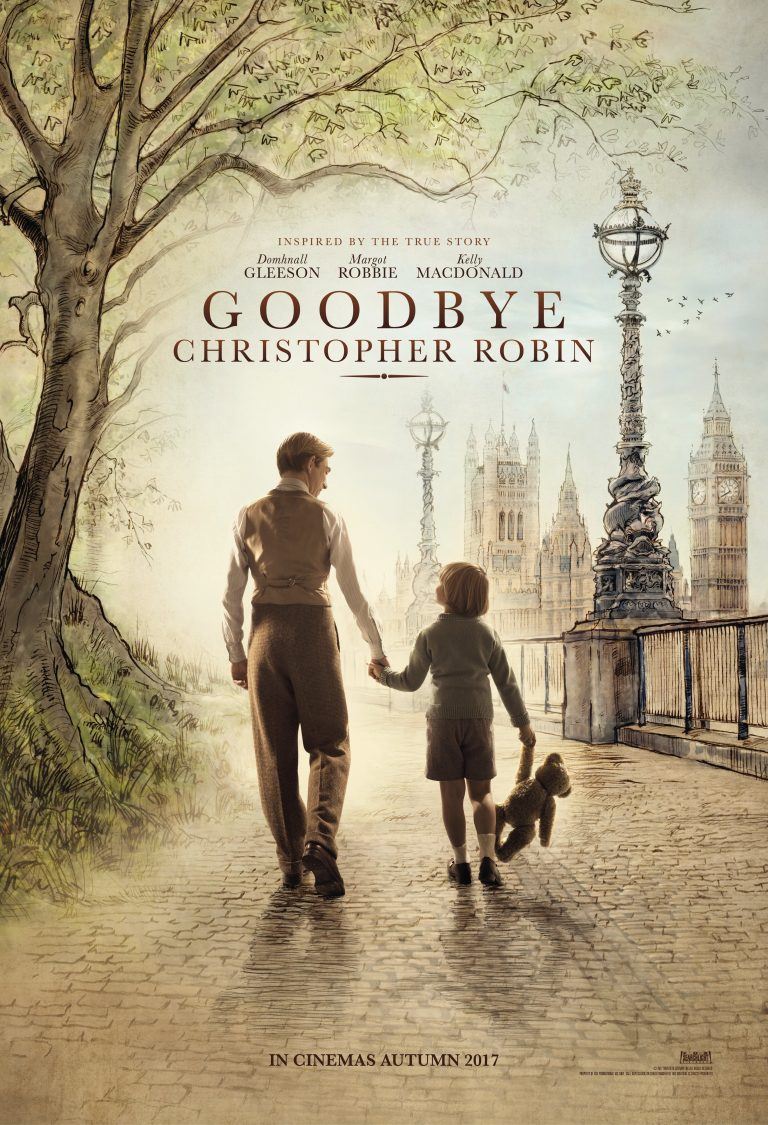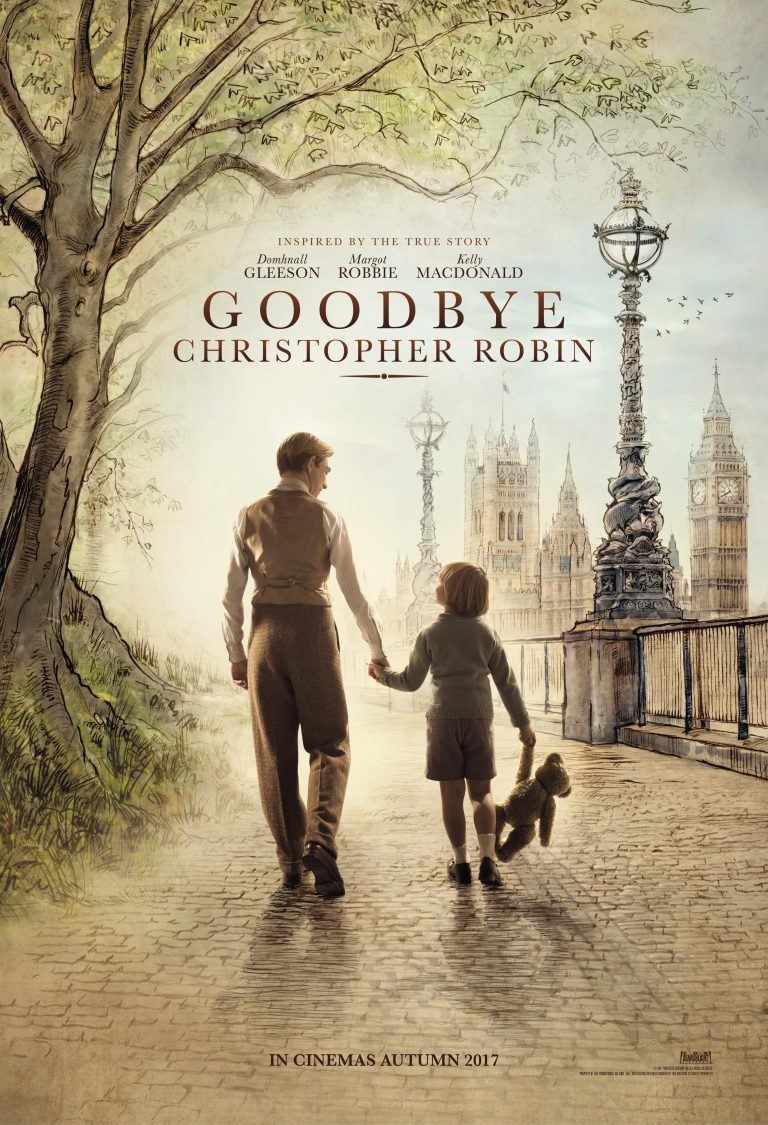 Harry Melling Joins Trautmann:
Potter's Harry Melling (Dudley Dursley) recently joined soccer drama Trautmann, a biopic of German goalkeeper Bert Trautmann. The film has started filming in Northern Ireland:
"Germany's David Kross plays Trautmann and 2013 UK Star of Tomorrow Freya Mavor is the love of his life, Margaret, who was the daughter of his English coach.
The film tells the story of Bert Trautmann, the former Nazi paratrooper who became a goalkeeping legend at Manchester City, making 545 appearances and famously playing in the FA Cup final with a broken neck."
See a photo (which doesn't include Melling) and read more here.
Timothy Spall Will Star In Hatton Garden Burglary Series:
Timothy Spall is set to star in a four-part series based on the story of a gang of elderly robbers who – in 2015 – raided £25 million worth of jewellery in London. In a dramatisation of the story written and produced by Jeff Pope, Spall will help tell the story of how the men pulled off the heist.
Of course, we've previously reported on Night In Hatton Garden, which is a film set to star Potter's Jim Broadbent and Michael Gambon – this is not the same thing, it just appears to be a popular event to dramatise this year!
Pope commented on making the series:
"This is one of the most high profile crimes of the last decade and we wanted to understand what had happened – and why it had happened.
"The research threw up some fascinating detail and blew away many of the misconceptions about this story.
"It was not about a bunch of 'loveable old blokes', many box holders lost everything in the raid and we will reflect this. But the planning was clever and the characters involved unique."
The series will start filming in London this month. Read more here.
Helena Bonham Carter At The Palm Springs International ShortFest: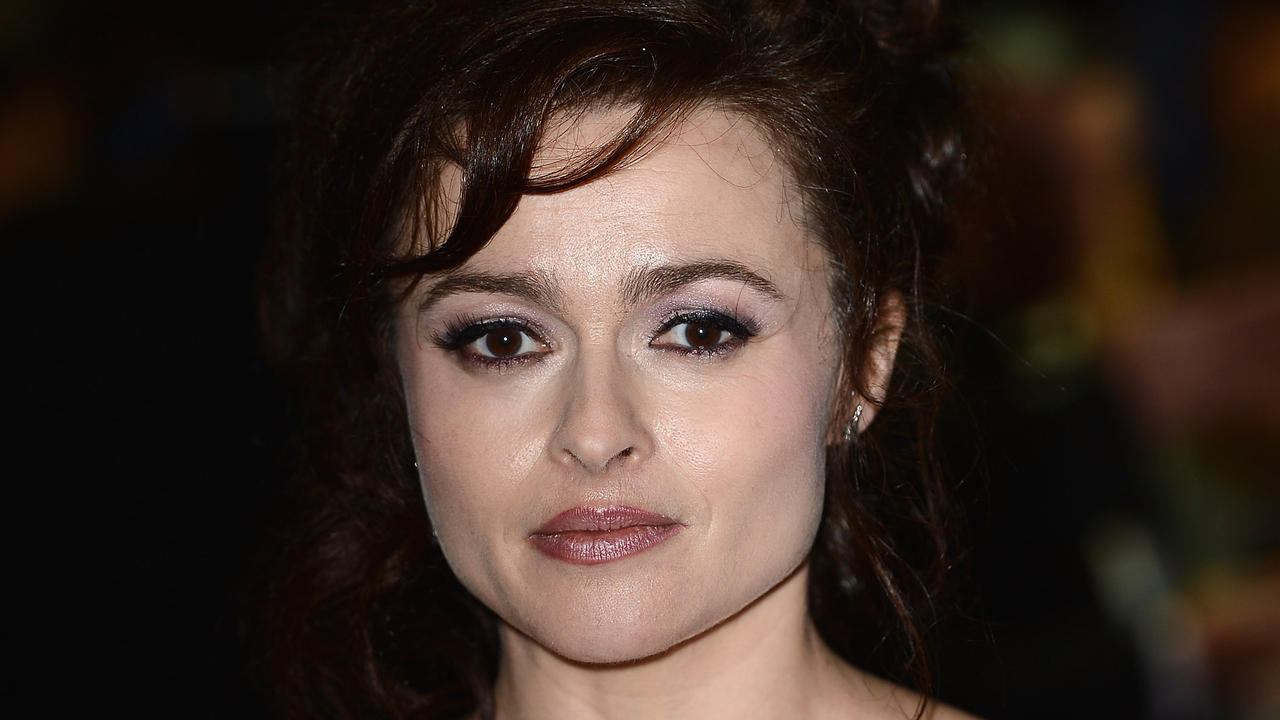 In a celebration and competition of short films, The Palm Springs International ShortFest (June 20th-26th) will showcase 338 films and in attendance is none other than Potter's Bellatrix Lestrange, Helena Bonham Carter!
The Hollywood Reporter summarised the festival:
"The fest will showcase 338 films, organized in 55 programs, that include 46 world premieres, 12 international premieres, 42 North American premieres and 16 U.S. premieres. 
The festival will also offer a series of discussions and panels that include a conversation with actress-producer Kate Bosworth, who is serving as one of the festival's jurors; a look at virtual reality; sessions on film financing, film composing and documentaries; and strategies for pitching projects and navigating the festival circuit."
Read a full list of programmes and attendees at the official website here.
Producer John Heyman Dies Age 84: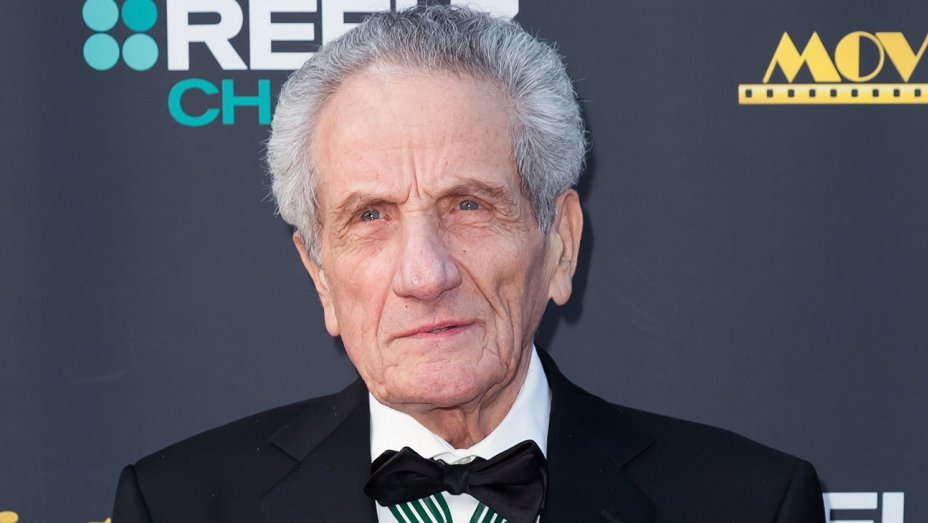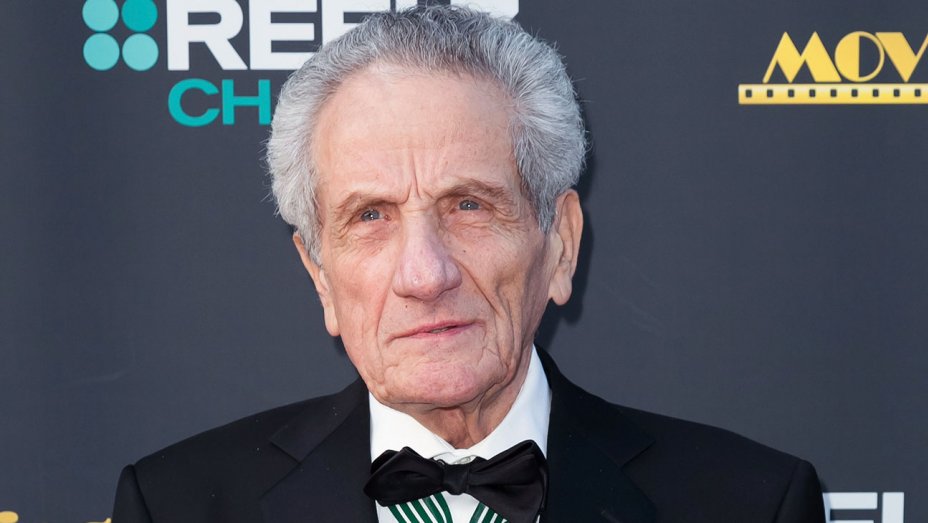 Lastly, we're sorry to report on the death of longtime producer John Heyman, father of Harry Potter producer David Heyman. He directed the longest running Hamlet on Broadway, over 15 films (including The Go-Between, Boom! and The Hireling), won two Grand Prix prizes at Cannes and has helped to finance films such as The Legend of Tarzan, Marathon Man, The Rocky Horror Picture Show, Star Trek: The Motion Picture and more. He was also founder of the International Artists Agency, which represented clients including Richard Harris, Michael Caine and Elizabeth Taylor. Join us in raising our wands to his memory.