2007: A Year in Review for Leaky and the Fandom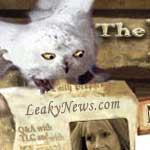 Dec 31, 2007
Uncategorized
A new film and the final book: 2007 was a banner year for Harry Potter fans. But before we look back at the book and movie changes over this remarkable year, let's take a look back at the changes here at Leaky and the fandom as a whole. This is the first of our traditional in-depth Year in Review series; books and movies will be shortly to follow, in these last moments of 2007.
January
To prepare for the arrival of the final Harry Potter book, the Lounge launched the Harry Potter book club. We debuted our new and improved countdown clock for Harry Potter and the Order of the Phoenix. The Chamber of Chat opened a new Riddle Room for fans to discuss the upcoming big events, as Entertainment Weekly declared 2007 the Year of Harry Potter.
February
February saw rumors of a Harry Potter theme park attraction at Universal Orlando's Lost Continent area, and TLC presented brand new Deathly Hallows and Order of the Phoenix countdowns. Feb 3, the wizard rock community rocks for charity with a New EP of the Month Club. TLC opened its Fan Art gallery. On Feb 5 TLC was honored by Apple Inc, and later the New York Times also recognized fan sites including Leaky, PotterCast and Floo Partner the Lexicon in a piece regarding the extensive Harry Potter fandom. NECA announced it would be making new Leaky Cauldron signs (as seen in Prisoner of Azkaban). Mid-month we launched new a Ask Peeves widget and Countdown Desktop Item and our Quote Conjurer was featured and favorite at Apple.com. Melissa began a project with her new Quibbler blog at the New York Post bringing Potter news to the mainstream media, and the press focused on Harry Potter crafts. On Feb 22 we revealed our comprehensive Deathly Hallows guide and charity drive¦HarryPotterSeven.com, and the next day we also announced that you can read Leaky News via Amazon.com
March
March began with PotterCast traveling to the UK for a fan gathering and a live podcast. On March 24 we learned Wizard Rockers have donated a signed EP of the Month Set to "Last Books, First Books" charity, and we announced our Post Potter Plans…or did we?
April
April 1…Bwahahahahahahaha as we made it through another April Fool's trick-or-treat day in Harry Potter fandom. David Tennant (Barty Crouch Jr, GoF) gave fans a treat with several fun Harry Potter references in his hit cult show, Dr. Who. Our Image Galleries got an update, and the Associated Press published a feature on Harry Potter fansites, just as Wizards and Muggles rock for social justice. April 19 saw the Chamber of Chat named the Adobe Site of the Day. On April 29, Leaky re-opened Potterparties.com the one stop place to find and list Deathly Hallows parties.
May
May began with the keynote speakers announced for Prophecy and Leaky launched Part 2 of our Ultimate Deathly Hallows Quiz. May 6 we announced a Deathly Hallows countdown with trivia game, and the next day, we announced our PotterCast Summer of Seven tour. Floo Partner Lexicon revealed their Canon Portkey search engine. Phoenix Rising was profiled as Harry Potter fans gather in New Orleans, an event that featured a live PotterCast. There was also much excitement as we learn of the new Wizarding World of Harry Potter theme park attraction due for Universal Orlando in late 2009.
June
Salon Magazine profiled the fans at Phoenix Rising, and new rumors cropped up involving a possible flying ford Anglia ride at the new theme park. Leaky launched a new Facebook application, and MTV published several features on Wizard rock at the Harry Potter convention in New Orleans. The PotterCast tour kicked off in Chicago with a live podcast at a book festival. Parts 3 and 4 of our Deathly Hallows quiz became available, and we opened a design our Myspace contest. June 30 we announced two big Leaky Mugs due for the OotP premieres in London and Los Angeles, and the Chamber of Chat celebrated its second anniversary.
July
We announced our new Order,as leading actor fan sites join us under the Leaky umbrella. The Leaky Lounge conducted a Trial of Severus Snape, with the verdict delivered swiftly. On July 10 Harry Potter fan united to save Darfur with a special podcast, activities and more. On July 12 we launched a poll day to pass the time as we draw near the release of Harry Potter and the Deathly Hallows. On July 20 we invited readers to join TLC and 60,000 Harry Potter Fans for Largest Deathly Hallows release party. At the stroke of midnight July 21, we begin a new series of adventures as Harry Potter and the Deathly Hallowswas released. July 26, as the post release days descended upon us, Leaky began a redesign, had a live call-out podcast, and celebrated a very Happy Birthday for JKR and Harry Potter, the boy who lived.
August and September
During August, Harry Potter conference Prophecy took place in Toronto, Canada, complete with a new LeakyMug, and in September we began looking forward as we heard updates on Portus, Accio and Terminus Harry Potter conferences set for 2008.
October
Jo announced the wizard to beat all wizards of the month via her website, and we learned Wizards will Wrock the house in a day long music event set for Terminus. Banned Books were still a concern for us here in the Harry Potter fandom, and we announced the results of our special HarryPotterSeven.com charity drive. Soon after we kicked off Leaky's Sixth Get a Clue Fundraiser featuring a unique all new Wizard rock holiday album. Leaky also met with J.K. Rowling at her Open Book Tour in New York City, and reported on the events at Carnegie Hall during an episode of PotterCast. We also launched our Post Deathly Hallows page, containing all the new information from JKR given in the post release interviews and appearances.
November
November saw the 20th issue of Scribbulus, as our collection of essays returned to the live site, and registration opened for Accio 2008. New rumors surfaced regarding possible Halloween and Holiday plans for the Harry Potter theme park attraction at Universal Orlando. Portus announced a cool Snapefest event for their conference next July, and Jingle Spells sold out completely before the beginning of December.
December
The final month of the year begins as the HP Alliance launched a new podcast with a special effort to help women in Darfur and more, and PotterCast announced that it will hold a live podcast at Terminus in August of 2008. Construction begans on the new Wizarding World of Harry Potter theme park, and Sectus announced a new UK Harry Potter Conference for 2009. MTV picked their top ten wizard rock bands and the HP Alliance put out a new podcast on media reform with a special Wizard Rock Compilation CD now available. The Cauldron Shop featured a new "Solemnly Swear" changing mug based on a design by a Leaky forum reader. "Entertainment Weekly" placed Leaky at #2 on 25 Essential Fan Sites and Best of the Weblists.
Finally, J.K. Rowling was a guest on TLC's PotterCast, giving her first in-depth fan interview in two years and marking her first podcast appearance, capping off an extraordinary year for fans.