Weekly Round-Up: Tennant Reminisces 'Doctor Who', Emma Thompson's Greenpeace Campaign & More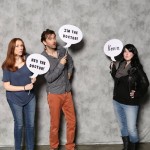 Jun 23, 2017
This week has seen many exciting preparations from Pottermore and their Wizarding World Book Club, The British Library and Bloomsbury for the 20th anniversary of Harry Potter and The Philosopher's Stone. In the realm of Potter alumni, Jason Isaacs's Star Trek: Discovery gave its first preview and announced its release date, Noma Dumezweni was announced to be attending a Grenfell Tower benefit, there were Queens Honours for J.K. Rowling and Julie Walters and an announcement of Emma Watson's Essential Feminist Book Shelf.
This week's round-up takes a look at David Tennant's convention appearances, Emma Thompson's Greenpeace campaign, Helen McCrory on her starring role in Fearless, Stephen Fry, Fiona Shaw and Geraldine Somerville's The Hippopotamus, and an interview with Brendan Gleeson on Hampstead and Mr Mercedes:
David Tennant at Awesome Con and Wizard World Comic Con
David Tennant (Barty Crouch Jr) attended Awesome Con in Washington DC last weekend, and in full Eighth Doctor mode had photos taken with fans, John Barrowman and former 'companion' Catherine Tate.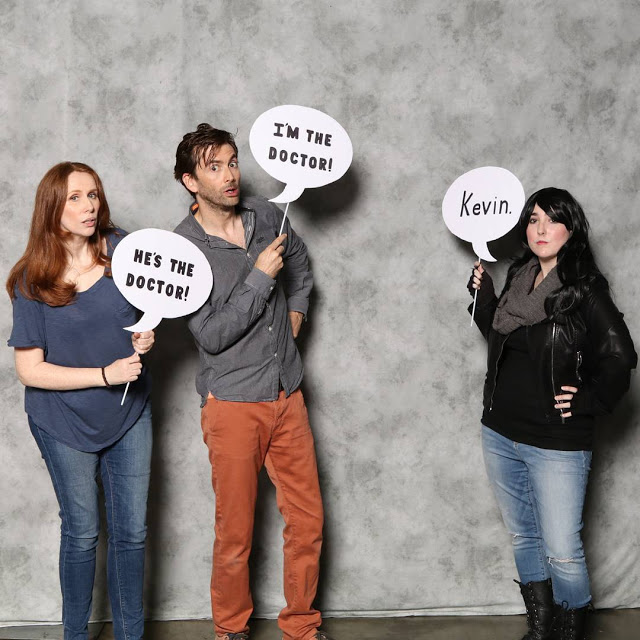 He also led panels and answered questions from fans – this video is particularly cute:
#DavidTennant on why #DoctorWho appeals to everyone. #AwesomeCon pic.twitter.com/nvDvyPMPtH

— 4YE (@4_Y_E) June 17, 2017
If you missed him at Awesome Con (or just really like chasing Tennant around!) you'll be pleased to hear that he'll also be attending Wizard World Comic Con in Chicago from August 24th – 27th. Read more here, and if you're a Doctor Who fan, read more about his Eighth Doctor 'reunion' with Billie Piper's Rose Tyler through Big Finish Audio here.
Helen McCrory on The Mysteries Behind Fearless
Speaking to The Express about the mysteries in new ITV show Fearless (also starring Michael Gambon), McCrory (Narcissa Malfoy) commented:  
"There's quite a lot of good red herrings in this. All the clues are in it and that's what's very clever is that if you watch it, you can work it out as a member of the audience even before Emma."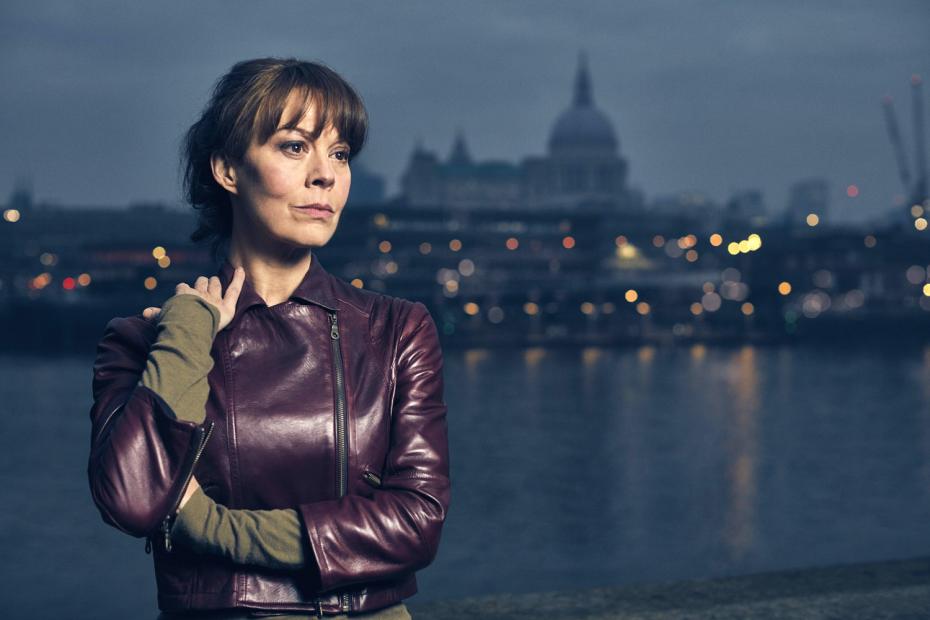 She says on her character – Emma Banville – who is a human rights lawyer:
"What's interesting about Patrick's writing is that the drama becomes about the chase rather than the result.  "She hunts and you feel that she's most alive when she's hunting and that's what Emma's about. When I read the script, I was more interested in her than the individual stories because where you could take this character because you could do anything."
Read more here, and see Fearless on ITV at 9pm on Monday nights.
Emma Thompson Working With Greenpeace, Campaigns Against Arctic Drilling
Greenpeace have Emma Thompson (who portrayed Professor Trelawney) onboard on their latest campaign against arctic oil drilling, taking on Big Oil. Thompson explains in a video the importance of getting involved. A controversial drilling project will have detrimental impacts on the already fragile Arctic ecosystem, leading to ripple effects in the world's climate, atmosphere and ocean systems and natural habitats. Thompson summarises this neatly by saying: "what happens in the Arctic, doesn't stay in the Arctic. It affects us all."
Read more on the campaign at EcoWatch here, and watch a video from Thompson below:
Clips of Stephen Fry's The Hippopotamus, Starring Fiona Shaw and Geraldine Somerville
Two clips from the Home Entertainment release of The Hippopotamous  – based on Harry Potter audiobook reader Stephen Fry's comedy book and starring Fiona Shaw (Petunia Dursley) and Geraldine Somerville (Lily Potter) – have emerged.
The film is available on DVD, Blu-ray and Digital Download on July 3rd, and the story is as follows:
"[The Hippopotamus] tells the story of disgraced poet Ted Wallace (Roger Allam) who is summoned to his friends Lord and Lady Logan?s (Matthew Modine & Fiona Shaw) country manor, Swafford Hall, to investigate a series of unexplained miracle healings."
Watch the clips below and read more here.
Interview with Brendan Gleeson on Hampstead and Mr Mercedes
Leaky previously reported on Brendan Gleeson's (Mad Eye) upcoming appearances, movie Hampstead and TV series Mr Mercedes, the former of which is released today! Speaking to Flickering Myth, Gleeson speaks on working on the film and how Mr Mercedes chanced his schedule.
Listen to the interview below:
That's all for this week! Be sure to get involved with the Wizarding World Book Club, and remember that the 20th anniversary of Harry Potter and the Philosopher's Stone is on the 26th!