Cast Round-Up: Kenneth Branagh and Johnny Depp's 'Murder on the Orient Express,' Julie Walters Drinks Coffee to Fight Cancer, and More!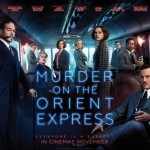 Sep 23, 2017
The Harry Potter and Fantastic Beasts casts continue to feature in the news regularly as the release of upcoming projects nears, film details surface, trailers are unveiled, convention announcements are made, charities are supported, and interviews are given. It would be hard to keep up it all–but we've got that covered for you!
Here we review the latest news on Kenneth Branagh's Murder on the Orient Express and Artemis Fowl, Johnny Depp's Murder on the Orient Express character, Julie Walters involvement with World's Biggest Coffee Morning, a new trailer for Emma Thompson's The Meyerowitz Stories, Ezra Miller and Ciaran Hinds at the Long Island ACE Comic Con, Rhys Ifans supporting his hometown pub, Gary Oldman's TIFF interview on Darkest Hour, Bill Nighy's talk at LIPA, Domnhall Gleeson's trailer for Peter Rabbit, and continued well wishes upon the occasion of Tom Felton's birthday!
Kenneth Branagh
Kenneth Branagh, famous among Potter fans for his deliciously-vapid turn as Gilderoy Lockhart, has long been regarded as a renowned actor and director. He most recently appeared in Dunkirk and both directs and stars in Murder on the Orient Express with a stellar ensemble cast, including Dame Judi Dench.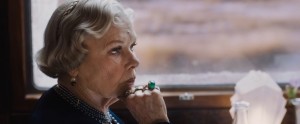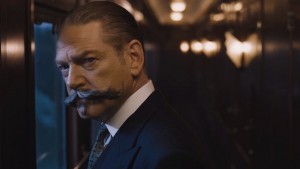 He may be pairing up with Dench yet again, according to a new Variety report. Dench is in the early stages of negotiations to join Disney's film adaptation of Eoin Colfer's Artemis Fowl, a popular series of eight books. The plot synopsis is as follows:
"The children's books follow the brilliant and cunning 12-year-old eponymous criminal mastermind Artemis Fowl II, whose plot to extort gold from the secret Fairy People puts him directly in the crosshairs of some of the most dangerous creatures on earth. Over the course of the book series, Fowl becomes an antihero rather than a full-fledged villain, often working together with the fairies to stop a slew of treacherous megalomaniacs."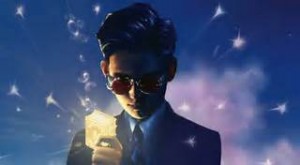 Branagh is already attached to produce and direct the film, slated to release Aug. 9, 2019. With the experienced Branagh at the helm, this adaptation, which has been a long time coming, should be in good hands.
So highly-esteemed is the actor-director that he will be receiving yet another award for his work. The Belfast Telegraph reported that Former Lord Mayor Brian Kingston of Belfast nominated Branagh for the Freedom of Belfast award in April, recognizing his "outstanding achievements and international status in drama and cinema, as an actor, director, producer and screenwriter."
According to the publication, the nomination was received with "overwhelming support" and will move forward with councilors recommended to award the honor, which will officially go through at a Special Meeting of the council Oct. 2.
Just last week Leaky also reported that Branagh will receive the Albert R. Broccoli Britannia Award for Worldwide Contribution to Entertainment at the 2017 AMD British Academy Britannia Awards. He is unquestionably an icon in the industry!
Johnny Depp
Returning to news on the adaptation of Agatha Christie's mystery classic Murder on the Orient Express, BBC America reports the latest trailer has revealed more on Johnny Depp's character, gangster Edward Ratchett. Depp has perfected this type of role, playing the intelligent but dastardly villain at many times throughout his career, most recently as infamous dark wizard Gellert Grindelwald in Fantastic Beasts and Where to Find Them.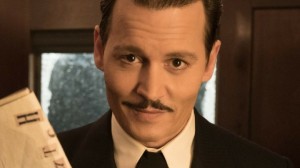 Here, it remains to be seen if he has extended those murderous tendencies to the Orient Express, but he is by no means innocent, and Branagh's Hercule Poirot is rightly suspicious. View the trailer below and get a glimpse of their tense interaction for yourself. As Ratchett says, you can trust no one!
Julie Walters
Julie Walters, known to fans as the beloved Molly Weasley, joins Dame Judi Dench and Joanna Lumley, among others, to fundraise for MacMillan Cancer Support, proving she is equally strong and inspiring in real life.
She is specifically supporting the cause through her involvement in the World's Biggest Coffee Morning campaign. Interested parties can sign up for free Coffee Morning Kits designed to help them host a fun and treat-filled event. To raise the funds, MacMillan is partnering with Mark & Spencer's to sell beautiful homeware items, including the Love a Cuppa mugs, and M&S will donate 10 percent of the proceeds to the charity.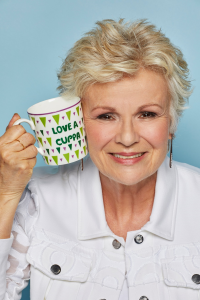 Walters told the Sunday Post:
"The World's Biggest Coffee Morning is ingenious, simple and fun and is all about people coming together…whether it's friends and family, or colleagues at work, getting involved is easy and you'll be doing something extraordinary to help Macmillan support people living with cancer."
This sounds like a great way to support people who have been affected by cancer–and have a lovely time to boot!
Emma Thompson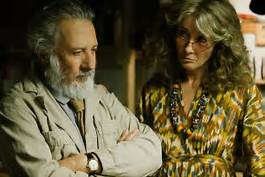 A new trailer has been released for Emma Thompson's (Sybil Trelawney) upcoming film The Meyerowitz Stories, also starring Adam Sandler, Ben Stiller, Elizabeth Marvel, Dustin Hoffman, Adam Driver, and others. The film debuted at the Cannes Film Festival and features Thompson as Maureen. Not much is known about her role in the story, and neither the previous trailer nor the newest release shed much light on the plot. Collider suggests this is "strongly indicating that this is more of a character-driven piece that looks at the dysfunctional Meyerowitz family."
The film is scheduled to release in limited theaters and on Netflix Oct. 13. View the latest trailer below!
Ezra Miller and Ciaran Hinds
Henry Cavill announced via Instagram that most of the Justice League cast will be attending the Long Island ACE Comic Con, which will be held Dec. 8-10, following closely on the heels of the Nov. 17 theatrical release.
As mentioned in Cavill's hilarious post, Ezra Miller (Credence Barebone), who plays Barry Allen and his alter ego, the Flash, will be among those present, along with Ciaran Hinds (Aberforth Dumbledore), playing the formidable villain Steppenwolf in the film.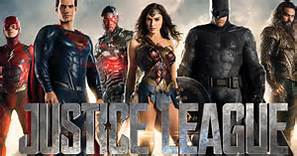 Comic Book points out that the superheroes will likely attend both a Justice League panel and autograph signing, judging from Cavill's charge to fans to prep their "moustache related" questions. Here Cavill references the much-discussed reshoots covered by Leaky earlier this summer. In addition to working around Miller's tricky schedule as he filmed both the Fantastic Beasts sequel and the Justice League scenes, Warner Bros. also had to juggle Cavill's overlapping schedules as well. Variety reported:
"Cavill's issues are even more thorny. 'Justice League's' Man of Steel had expected to be able to finish shooting the sixth 'Mission: Impossible' film before needing to don Superman's spandex again. That has not been the case, however, as the new scenes that are being shot have required him to jump back and forth from each production. Because of this, a mustache he grew for his character in the 'Mission: Impossible' sequel will have to be digitally removed in post-production. Paramount, which is distributing the 'Mission: Impossible' sequel, would not allow Cavill to shave the facial hair while production was taking place."  
It will be interesting to hear what Cavill has to say about the facial hair debacle–and, of course, it's always fun to see Miller interact with the fans and hear him speak to his role in the film!
Rhys Ifans
Rhys Ifans (Xenophlius Lovegood) is backing a campaign to save a popular pub in the village of Pembrokeshire. The former owners of Tafarn Sinc plan to close at the end of October, and locals have banded together to form Cymdeithas Tafarn Sinc, a joint ownership venture.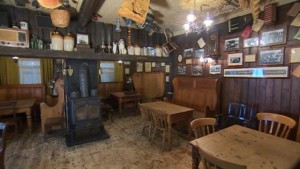 Ifans was born in Pembrokeshire and, according to BBC.com, plans to purchase shares, which are open to the public, saying that it "warmed his heart to see the whole community coming together." He also fondly called the pub "one of the first places he visits when he returns to west Wales" as he "had spent 'many an unforgettable' time there."
BBC reports that the campaign has currently raised £130,000 of the needed £300,000. Shares in the business are being sold for £200 each.
Gary Oldman
Gary Oldman, known to Potter fans as the mysterious and charismatic Sirius Black, is already receiving accolades for his performance as Winston Churchill in Darkest Hour following its screenings at the Telluride Film Festival and the Toronto International Film Festival. In fact, Leaky recently reported that Oldman's immersion in the role is so stunning and complete that he's even attracting early whispers of Oscar gold.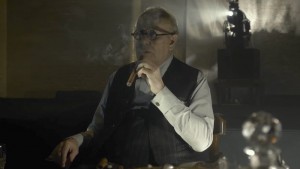 In the course of promoting the film at Toronto, Oldman stopped by the Variety Studio presented by AT&T for an interview. Reflecting on his preparation for playing Churchill, Oldman said:
"I mean, there's 500 books written on him and around him, so that was helpful. And there's, surprisingly, there's a great deal of footage of Churchill, so that was a help, and then we went to Blenheim, and we went to Cherwell and four or five visits to the War Rooms. It's like a stew–you know what I mean?–all the ingredients going in, and you start cooking."
He also spoke to the incredible transformation required in order to physically portray the man, saying:
"You know it's gonna be–it is what it is…45 minutes to take it off. I think I hold the record, actually, now. I think it was 50 days, consecutive days, in it. It's like a mindset you have, like running a marathon or something. You know? You just focus and once it was very comfortable…apart from a bout of nicotine poisoning from all the cigars."
Watch the full interview, interspersed with film clips and including commentary from director Joe Wright, below.
Bill Nighy
As part of the Liverpool Institute for Performing Arts (LIPA) regular program of masterclasses with acting professionals, Bill Nighy participated in an hour-long Q&A with students about the industry and his five-decade career.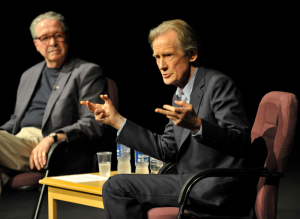 According to The Guide Liverpool, Nighy was part of the famed class of '74 at The Everyman Theatre, which included fellow Harry Potter alum Julie Walters. In light of his professional journey, LIPA's Founding Principal and CEO Mark Featherstone-Witty told the publication:
"Bill began his professional life at the Everyman, so, given where he is current status, it's a gift to learn from his journey that began up the road."
Considering the accumulated wealth of his experience, it sounds like those in attendance would have benefited greatly from his insight!
Domnhall Gleeson
Domnhall Gleeson (Bill Weasley) has also featured regularly in Leaky news of late with three films out this festival season. He stars in raucous comedy Crash Pad, horror mystery mother!, and family biopic Goodbye, Christopher Robin. Now a trailer has been released for his upcoming family movie Peter Rabbit, which mixes animation and live-action.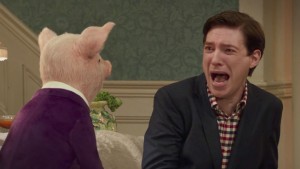 Popular British late show host James Corden voices the titular furry creature, while Gleeson stars as Mr. McGregor. AV Club observes:
"[It] seems a bit rote, but maybe it's not so bad because Domhnall Gleeson from Harry Potter and Star Wars is there as a real human. It's comforting to see a real guy moving around while animals make easy jokes and listen to a song you've probably heard a million times."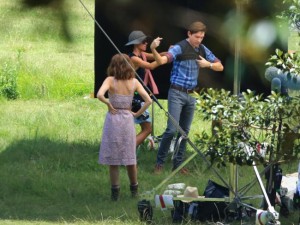 The newest film adaptation of Beatrix Potter's beloved garden adventure tales is set to release Feb. 9, 2018. Watch the trailer for the animated comedy below!
Tom Felton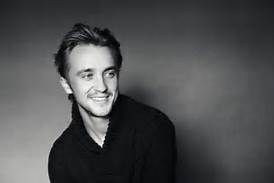 Last, but certainly not least, Leaky celebrates the birthday of Harry Potter alum Tom Felton this week with a special tribute–and we weren't the only ones! Jason Isaacs, onscreen father to Felton's Draco Malfoy, tweeted a beautiful birthday message that may or may not have produced a few tears in some fans.
Happiest of birthdays to the wild, beautiful spirit @TomFelton. Prouder and prouder of who and how you are, son, as you spread your wings x pic.twitter.com/3N8BXYhVyW — Jason Isaacs (@jasonsfolly) September 22, 2017
Series author J.K. Rowling herself also offered her congratulations, reminding us, once again, why we love being part of such an incredible fan community!
.@TomFelton Happy birthday to my favourite Slytherin-who's-really-a-Gryffindor xxx

— J.K. Rowling (@jk_rowling) September 22, 2017