Weekly Round-Up: Kenneth Branagh to Receive BAFTA Career award, David Bradley & Jamie Glover 'Doctor Who' Audio Team Up & More!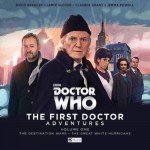 Sep 18, 2017
This week saw new additions to the Lumos Crowdrise campaign,  Harry Potter and Fantastic Beasts graphic design duo MinaLima speaking at the V&A Design Festival and the arrival of a new line of Harry Potter items from PBTeen.
In addition to this, we're bringing you the latest Harry Potter cast news (find Fantastic Beasts cast news and filming updates here), including new movies from Katie Leung, Bill Nighy, Warwick Davis, Ray Fearon, honors for Ralph Fiennes and Kenneth Branagh, a new interview with Jason Isaacs and a Sister Act reunion featuring Dame Maggie Smith!
Maggie Smith in Sister Act 25th Anniversary Reunion
In honor of Sister Act's 25th Anniversary, Whoopi Goldberg, reunited with a few other cast members to sing 'I Will Follow Him' on stage of The View this Thursday with co-stars Wendy Makkena (Mary Robert), Kathy Najimy (Mary Patrick), Sherri Izzard, Darlene Koldenhoven, Beth Fowler, Andrea Robinson, and Prudence Holmes.
Dame Maggie Smith (who played Mother Superior in the film) made an appearance via video message:
"I have such fond memories of when we did those crazy, crazy, crazy films," Smith said in a video recording for Goldberg. She added, "I send you lots of love."
Read the full coverage at Entertainment Weekly here.
David Bradley and Jamie Glover in Doctor Who Audio Series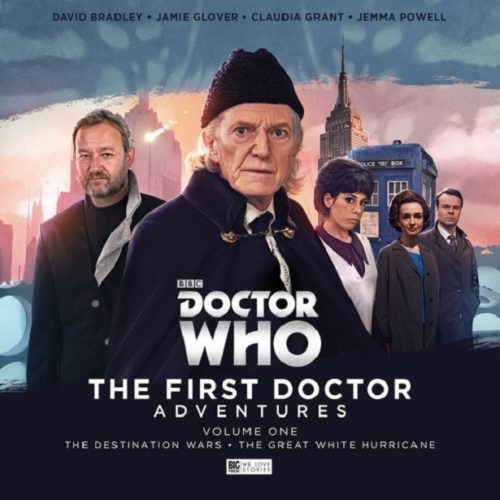 In addition to playing William Hartnell's First Doctor in recent Doctor Who episodes, David Bradley (Argus Filch) will also return to the role for Big Finish's audio plays, announced on Friday. The audio series will follow the First Doctor on his adventures, called The Destination Wars and The Great White Hurricane. What's more, he'll be joined by Jamie Glover – who's currently portraying Harry Potter himself in Harry Potter and the Cursed Child on the West End (and also voiced Remus Lupin in the Prisoner of Azkaban video games). Glover will portray his companion, Ian, and has also played William Russell in An Adventure in Space and Time – where Bradley made his Hartnell debut.
Read more over at Nerdist, and more on Sean Biggerstaff (Oliver Wood) in his latest Big Finish Audio Doctor Who series here.
 New Death of Stalin Poster Featuring Jason Isaacs, Hints at Next Season of The OA & New Star Trek Interview
Jason Isaacs will star as Zhukov the general in satirical movie The Death of Stalin, in cinemas October 20th – prepare to cower in fear at a new poster for the movie featuring Lucius Malfoy himself below:
Enemies of the nation cower in fear at the mention of General Zhukov. War is his art and a rifle his crayon. #TheDeathOfStalin pic.twitter.com/o7D2Xv8igm

— The Death of Stalin (@Death_of_Stalin) September 12, 2017
Isaacs also hinted at a new season of The OA on Netflix, which you can see in his Instagram post below – looks like we can expect more of Hap 'in a year or so':
We look forward to bringing news on the new season!
In the meantime, see Jason as Captain Lorca in Star Trek: Discovery from September 24th. In a recent interview, Isaacs spoke about his role in the show, saying that – as with all of his roles – the complexity of Lorca is what he found most interesting about him:
"The fact that I wasn't playing the same color over and over again, that there were hidden depths to this man, that he was going to react in surprising ways in different situations, that he had maybe other agendas at certain points with people that were… that they knew about themselves or they didn't know about themselves. He's in denial about certain things. That he was recognizably human, and that it was a story born out of our times to tell of our times, these very troubling, dark times we live in, divisive times we live in. And that it wasn't trying to retread anything. I didn't feel like I was filling the gap between adverts. I felt like it was something that would hold your interest round a camp fire. "
He also spoke about his evidential love of the Fantasy genre:
"I love telling stories, and fantasy is a prism through which we can often examine our real lives more honestly than (through) realistic drama. Sometimes, we feel free of our partisan politics or other kind of self-conscious traits when we're examining our lives and our politics and our world through the prism of fantasy. Things can be made clearer, and we can see things both at a distance and in a way that's more intimate. But that's true of the genre."
Read the full interview here.
Warwick Davis To Voice New Moomins TV Series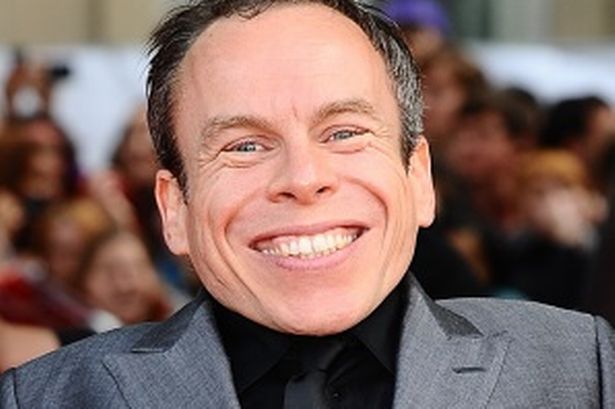 Remember the Moomins? Well, for fans of the animated series, Warwick Davis will be voicing a character in a reboot of 13 22-minute episodes called Moominvalley, coming 2019. Kate Winslet will also feature. Davis will voice the Moonmin family pet, Sniff.
Creative director and executive producer at Finnish production company Gutsy Animations, Marika Makaroff, said on the reboot:
'We are thrilled with this stellar cast who have been carefully chosen to inhabit Tove Jansson's much-loved characters.
'They will speak to audiences young and old and for the family drama that we are creating, which doesn't shy away from the depth and complexities of Jansson's original work, they couldn't be a more talented or suitable line-up.'
Read more at the Metro here.
Rupert Grint's Snatch Gets UK Premiere Date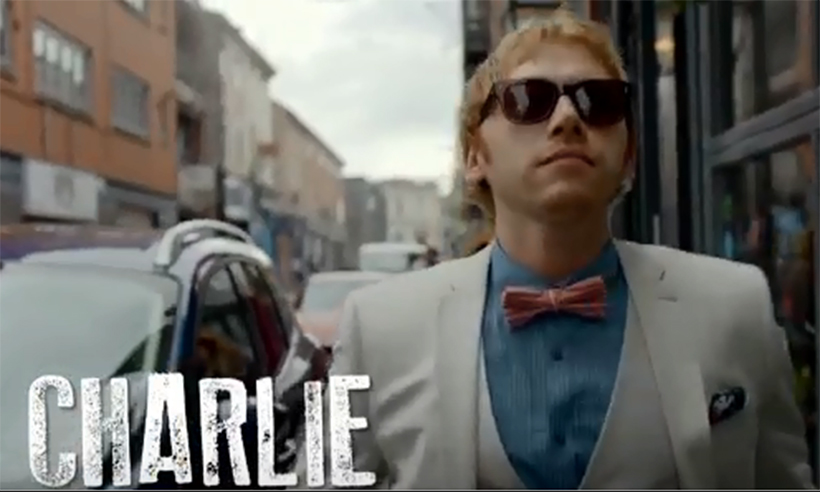 For those hoping to see Crackle's Snatch – starring Rupert Grint in a drama based on the Guy Ritchie cult film – AMC Global will pick up the series, with on-demand streaming being available exclusively for BT customers. If you're able to watch it, you can see the 10 episode series from October 31st, according to The Hollywood Reporter. The series has been renewed for another season, so if you've already seen it, you'd better prepare for more!
Bill Nighy in Triple Word Score
Carl Hunter will direct the Frank Cottrell Boyce (The Railway Man) written movie Triple Word Score, which is set to star Bill Nighy (Rufus Scrimgeour).
ScreenDaily summarises the film as follows:
"[Triple Word Score] follows Alan, a tailor who moves in with his son and his family. As family friction builds over the continued absence of a family member, Alan becomes convinced that an online Scrabble opponent could be his missing son."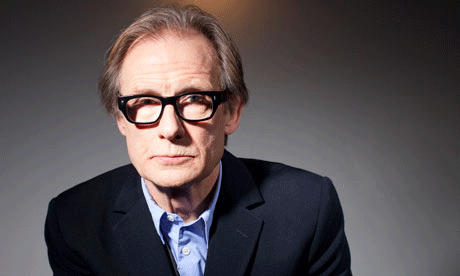 Production will begin on October 30th, and the film will most likely release next year. Read more here.
Kenneth Branagh to Receive BAFTA Career Award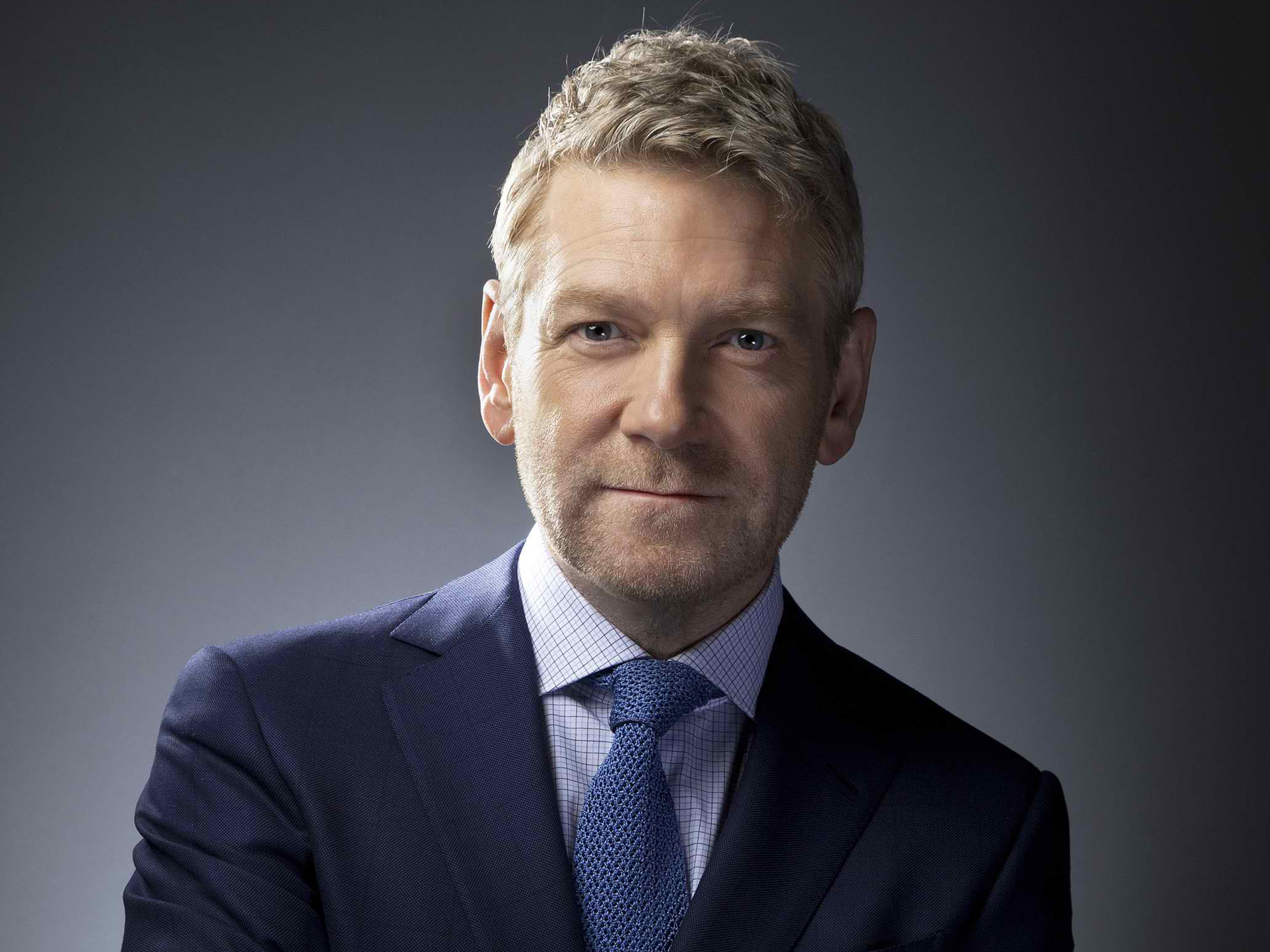 After receiving the Special Award at the Oliviers this year, Kenneth Branagh (Gilderoy Lockhart) will again be recognised with the Albert R. Broccoli Britannia Award for Worldwide Contribution to Entertainment at the 2017 AMD British Academy Britannia Awards. Jack Whitehall will host the event at the Beverly Hilton Hotel on October 27th.
The award recognises iconic and trail-blazing individuals who have had a 'profound, lasting impact on the Worldwide Entertainment industry". Chairman Kieran Breen says on Branagh:
"Kenneth is without question one of the most influential figures in the British film, television and theatre community, and his talents have brought him much-deserved international acclaim and recognition," said BAFTA Los Angeles Chairman Kieran Breen. "We are thrilled to have the opportunity to celebrate Kenneth's work and honor him with this year's Albert R. Broccoli Britannia Award for Worldwide Contribution to Entertainment."
Find out more here.
Katie Leung and Ray Fearon in The Foreigner
Katie Leung (Cho Chang) and Ray Fearon (Firenze) will star alongside Jackie Chan in The Foreigner. Chan will portray a man seeking for revenge when his daughter is killed in an IRA bombing. See all three trailers for the film (which unfortunately doesn't feature the two Potter actors) below. The film is released October 13th – read more here.
Ralph Fiennes Receives Serbian Citizenship
Ralph Fiennes – who is currently filming The White Crow, a movie about Soviet-born ballet legend Rudolf Nureyev – has been granted Serbian citizenship in honour of the various titles filming in Serbia, beginning with Shakespeare's Coriolanus in 2010. Read more here.
That's all for this week! Whilst you wait for our theatre round-up coming next, catch up with everything we know about Fantastic Beasts 2 here.