Weekly Round-Up: Branagh's Hollywood Star, Robert Hardy Memorial, MCM London Comic Con & More!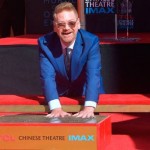 Oct 28, 2017
This week has seen announcements far and wide as Cursed Child revealed plans to storm Australia in 2019,  Potter actors conjured their ideal wizarding careers and J.K. Rowling herself took a Buzzfeed quiz. Magical Christmas decorations have also been unveiled at the Wizarding World,  as well as a brilliant line-up of fan favourite events set for A Celebration of Harry Potter 2018. We also received an updated edition of J.K. Rowling's bibliography from Bloomsbury!
In our latest round-up, we share news from Robert Hardy's memorial, Evanna Lynch's ongoing dedication to animal welfare, Jason Isaacs's dedication to Star Trek and impeaching Donald Trump, Gary Oldman's continuing success with Darkest Hour, Kenneth Branagh's Hollywood star, comic-con appearances from Warwick Davis, David Bradley and Josh Herdman, an interview with Rupert Grint and more:
Evanna Lynch Discurages Sloth Selfies:
Undercover footage unveiling the horrific sloth trade involved in tourist selfies with adorable yet immensely traumatised animals recently caught the attention of Evanna Lynch, who supported World Animal Protection's campaign to end sloth selfies for the welfare of the animals. Learn more and watch the campaign video here.
please share this video and sign the Wildlife Selfie Code ♥️ thank you to @MoveTheWorldUK + @Evy_Lynch + everyone who stands up for them! pic.twitter.com/ju4WzPESS5

— kika 🍁 (@KikaGreen1) October 20, 2017
Star Trek: Discovery – Starring Jason Isaacs – Renewed For Second Season:
Jason Isaacs tweeted his delight at Star Trek: Discovery being renewed for a second season this week, and fans couldn't be happier – he's enticed new and old fans alike as Captain Lorca:
Look who got voted in for a second term! Let's pray for the future Federation's sake we're the only one#GoBoldlyOrGoHome#StarTrekDiscovery https://t.co/oqB0Mz5qVi

— Jason Isaacs (@jasonsfolly) October 23, 2017
His humor has not gone unnoticed, and appears to have captured the imagination of a certain twitter account based on his character, Lorca, which has tweeted once or twice about the Chamber of Secrets and mimics Jason's wit to a T:
To all crew members: do not touch anything in my chamber of secrets. Thank you.

— Captain Lorca´s Log (@Captain_Lorca) October 24, 2017
Congrats to Jason and the Star Trek team on their renewal!
Gary Oldman: Darkest Hour Continues to Draw Oscar Buzz and Appraise
Darkest Hour  – starring Harry Potter's Gary Oldman (Sirius Black) – recently received endorsements from Winston Churchill's grandchildren, as well as Michael Bishop, executive director of the International Churchill Society and the director of the National Churchill Library at George Washington University:
"My take is overwhelmingly positive. It's a great opportunity to spark renewed interest in Churchill."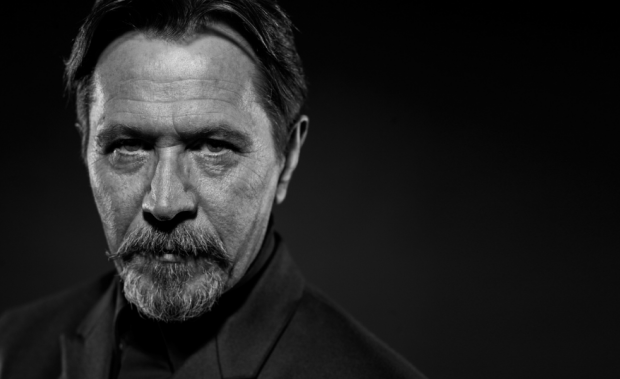 Oscar buzz surrounding Gary Oldman appears to be growing by the minute, and he was recently nominated to receive the Variety Award at the British Independent Film Awards this year (to be held on December 10th). Read more at Variety here.
David Heyman Wants To Cut Ties With Weinstein Company:
Speaking to Deadline, Harry Potter and Fantastic Beasts producer David Heyman commented on the recent Harvey Weinstein sexual abuse allegations, saying that he wished to cut ties with The Weinstein Company – which had distribution rights to his latest film Paddington 2.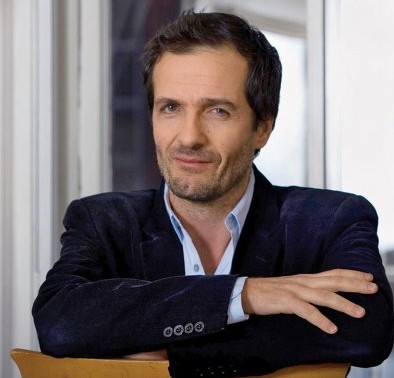 He said on their involvement:
"It's very sad and deeply frustrating that Paddington, who's been around for more than 50 years, and is always looking for the good in people… could have any association" with the ongoing scandal, he said.
Read more at the BBC here.
Warwick Davis's Tenable Returns!
Tenable will return to ITV next week at 3pm, starring Warwick Davis (Griphook, Professor Flitwick) as the quiz show host.
Davis will also appear at MCM London Comic-Con, along with David Bradley (who portrayed Filch in the Harry Potter series!). See more here.  
Kenneth Branagh Gets a Hollywood Star!
Kenneth Branagh – Gilderoy Lockhart to us – now has a place among the Hollywood stars after his Hand and Footprints Ceremony this week. His latest movie is Murder on the Orient Express, which we're sure will be a huge success, who could resist seeing Branagh as Agatha Christie's Poirot!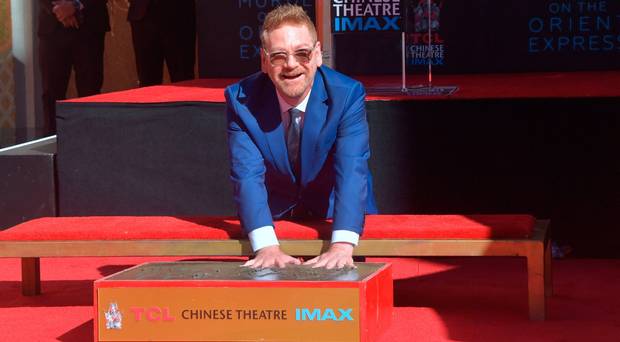 Murder on the Orient Express will open the Camerimage festival, where Branagh will receive the Krzysztof Kieslowski Award, presented to "versatile actors and actresses who contribute to the art of filmmaking," according to the fest; and the Cinematographer-Director Duo Award, alongside long-time collaborator Haris Zambarloukos. Congratulations, Branagh!
Snatch Interview with Rupert Grint:
Rupert Grint's stars in the TV remake of Guy Ritchie's cult classic, Snatch, on Crackle/AMC, and recently spoke to BT.com to talk about his character – Charlie Cavendish-Scott. In the interview, he says of his character:
"He's from a different era, he's almost like a time traveller. He wears old fashioned clothes and looks a bit like an antique dealer. He's from an aristocratic family, his dad grows weed in the basement and his mum is having orgies "Charlie is desperate to escape and I think all these characters have dysfunctional families and they are looking to each other to make a new one together."  
The series has been renewed for a second season, and premieres for BT customers on AMC at 10pm on October 31st. See the interview below;  
Toby Jones in Journey's End: 
Toby Jones (voice of Dobby) stars in Journey's End – a WW1 movie telling the story of C-Company arrives in France to battle on the front line. Jones plays C-Company's cook:
"Told that a German offensive is imminent, Captain Stanhope [Sam Claflin] drowns his fears in whisky while the officers (Paul Bettany, Stephen Graham and Tom Sturridge) and their cook (Toby Jones) try distracting themselves in their dugout with talk of food and life before the war.   They are joined by Raleigh (Asa Butterfield), a young new officer fresh out of training, excited about his first real posting and the chance to serve under Stanhope."   The film is released February 2nd 2018. Watch a trailer below, and read more here.
Robert Hardy Memorial: Maggie Smith, Michael Gambon Attend Ceremony
Various actors close to Robert Hardy – who passed away earlier this year – attended his memorial recently, including Dame Maggie Smith (Professor McGonagall) and Michael Gambon (Albus Dumbledore 2.0). We were deeply saddened to hear of his passing – join us in once again remembering the highlights of his career in our tribute to him, here.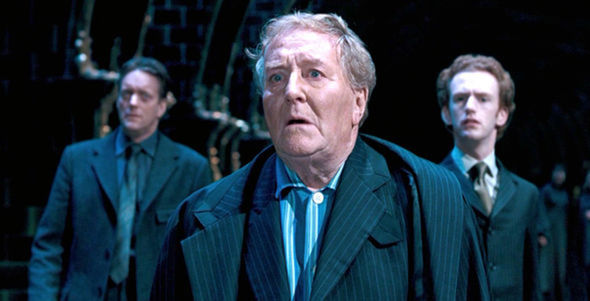 Josh Herdman At Comic Con Paris this weekend!
Josh Herdman (Goyle) will appear at Comic Con Paris this weekend! Read more – and buy tickets – here.
Excited for @ComicCon_Paris @LArmoireGeek tomorrow and Sunday #harrypotter #fans #goyle #ComicConParis ?? — Josh Herdman (@Josh_Herdman) October 27, 2017
That's all for this week! Read our previous round-up here, and our latest theater round-up here.