Weekly Round-Up: Rupert Grint Promotes Children In Need, Kenneth Branagh on 'Murder On The Orient Express' and more!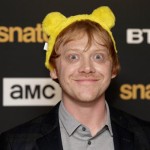 Oct 20, 2017
The past week has seen the opening of The British Library's A History of Magic exhibition, nominations for The Cuckoo's Calling at The National Television Awards, the Yule Ball was announced for Warner Bros Studio Tour London's annual 'Hogwarts in the Snow' event, Cursed Child Broadway tickets went on sale, we explored superstition in the wizarding world, and shared how parts of the Hogwarts Express saved a family in need!
Amongst this, cast members have been sharing their favourite magical creatures on Pottermore, Ezra Miller has been sharing his excitement to be portraying The Flash, Domhnall Gleeson has spoken out on the Weinstein scandal and premiered Goodbye Christopher Robin, Dame Maggie Smith has received an honorary degree, Rupert Grint wore Pudsey ears for Children in Need, David Heyman hosted a Paddington 2 event in London with royal guests, Kenneth Branagh shared his thoughts on Murder on the Orient Express and much more! See all recent news from the casts of Harry Potter and Fantastic Beasts below!
Warwick Davis and Tom Felton Discuss Which Magical Creature They'd Like to Own:
Pottermore recently released a piece showing Tom Felton and Warwick Davis discussing the ins-and-outs of having magical creatures as pets – both of them seem to just want their own pets to be magical instead! Watch the clip below:
Ezra Miller Announces The Flash Week:
In honour of his debut as The Flash in upcoming film Justice League, Ezra Miller made the announcement that it is indeed, The Flash week! See his announcement – featuring a highly relevant baseball cap – below!
Special Announcement from Ezra Miller: It's #TheFlash Week! ⚡️ #JusticeLeague pic.twitter.com/DIjXb6ual0

— Justice League Movie (@justiceleaguewb) October 16, 2017
Domhnall Gleeson at Goodbye Christopher Robin premiere and Remarks on Weinstein Assault Case:
Domhnall Gleeson (Bill Weasley) appeared on Late Night With Seth Meyers to talk about Goodbye Christopher Robin, and revealed that he can't stop laughing at Pooh jokes:
Also hear from him and costar Margot Robbie at the premiere of the movie here, and their comments on the Weinstein sexual assault scandal here.
Dan Fogler to Star in Original Film Becks, Debuting at New Fest:
Tony Award-winning Dan Fogler (who stars as Jacob Kowalski in Fantastic Beasts) will appear with Lena Hall in new film Becks, by Daniel Powell and Elizabeth Rohrbaugh. The film is set to  premiere at New Fest on October 24th. Becks follows a"n NYC-to-LA cross-country move that ends in a breakup".
Find locations and times for Becks here, and our recent piece on Dan Fogler at LeakyCon here.
Dame Maggie Smith Awarded Honorary Degree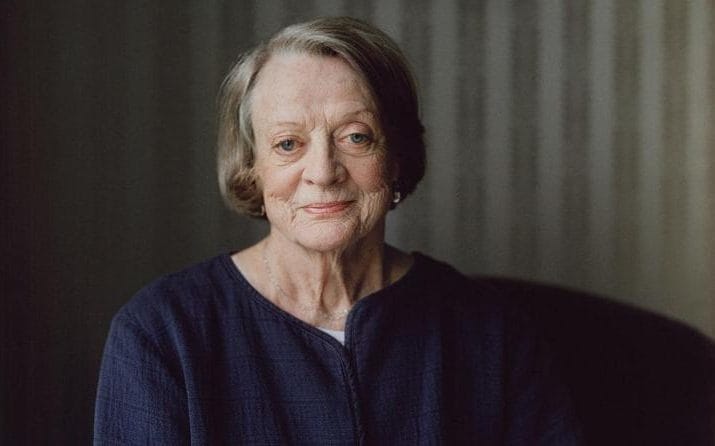 Today, Dame Maggie Smith (our beloved Professor McGonagall) has been awarded an Honorary Fellowship at Mansfield College, Oxford University:
"Maggie Smith began her onstage career at the Oxford Playhouse in 1952 at the age of 17, playing Viola in Twelfth Night. Her Broadway debut came in 1958 with New Faces of '56. Two years later she received the first of her eighteen BAFTA Film and TV nominations for her role as Bridget Howard in Nowhere to Go."
Not only has she proven her might on all screens – big and small – and in the world of theater, Smith has also overcome breast cancer, is a patron of the International Glaucoma Association and yet remains strikingly modest and intensely private. She's certainly an inspiration! Read more on the award here.
David Heyman Hosts Paddington 2 Event in London For Children Along with Royal Family 
Producer David Heyman greeted charity leaders Kate Middleton, Prince William and Prince Harry at London Paddington Station on Monday, for a kids event involving children linked to the mental health charities the royal family are currently leading. A video of the event can be seen below, and more information on the next Paddington film can be found in our previous coverage, here.
Rupert Grint Promotes Children in Need With Pudsey Ears:
Speaking of infamous bears, Rupert Grint and the cast of Snatch helped promote the annual Children In Need event (held this year on November 17th on BBC One) by taking part in the Get Your Ears On! campaign. The yellow ears replicate Children In Need mascot Pudsey the bear's ears, and will be available in ASDA, Boots and Greggs (the extra fluffy ones are exclusive to ASDA). The Get Your Ears On! social media campaign encourages supporters to upload a photo with the ears on to Twitter or Instagram, tagging @BBCCiN and using the #CiN hashtag! Read more here, and see photos of Grint below.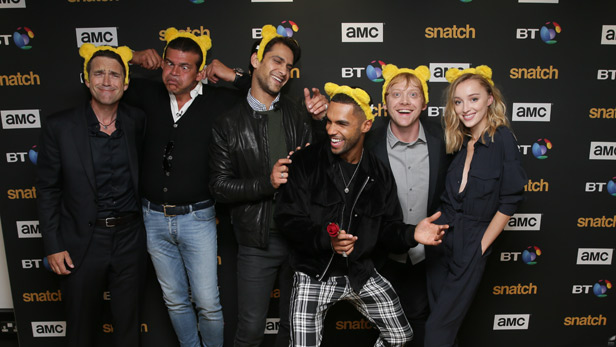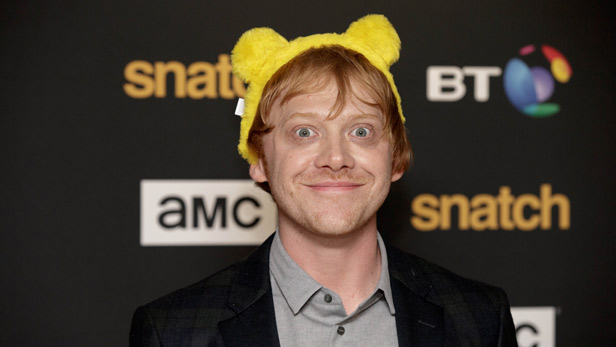 David Thewlis Nominated For Best Supporting Actor in Wonder Woman Oscar Campaign
Warner Bros. have launched their Oscar campaign for Wonder Woman, beginning with a 'For Your Consideration' page, listing David Thewlis as one of four contenders for the Best Supporting Actor award. The movie was a huge box office success, bringing in $821.5 million globally. We'll keep you updated on whether Thewlis is nominated by the Academy!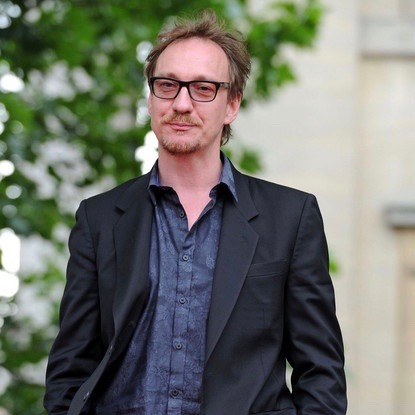 Kenneth Branagh on Murder On The Orient Express
In a behind the scenes piece on Branagh's latest directorial movie Murder On The Orient Express (in which he also stars as Agatha Christie's renowned fictional detective, Poirot), The Telegraph spoke to Branagh about his aims for the film, which stars a host of talented actors – Daisy Ridley, Leslie Odom Jr, Dame Judie Dench… and also Johnny Depp.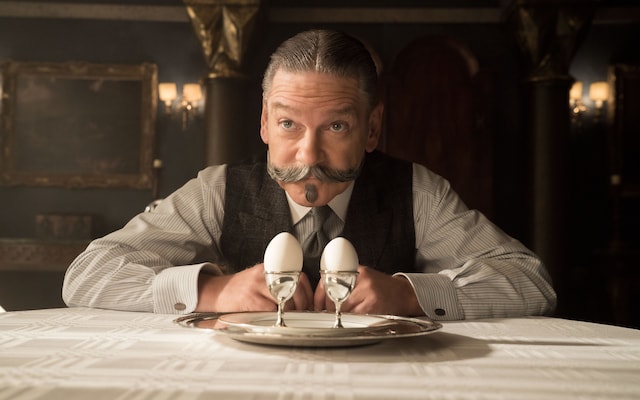 Branagh (Gilderoy Lockhart in the Harry Potter series) says on the movie:
'I liked the sense that I could let the audience escape into that world,' says Branagh, 'where the details of what the characters are touching, seeing, eating, drinking, wearing are a significant part of the pleasure. 
'We live in a world where everything is so transient and quick, it  seemed to me a period in which, from a piece of linen to a glass of water to an arrangement of flowers, there could be a way of evoking a parenthesis of calm in an incredibly rushed life.'
Read the full piece here.
Bill Nighy to Star in Comedy Made In Italy:
Bill Nighy (Scrimgeour) will star in comedy film Made In Italy, directed by James D'Arcy. A summary by Variety is as follows:
"Made in Italy" is set in Tuscany with Nighy as a bohemian London artist who returns to Italy with his estranged son (played by Lowden) to make a quick sale of the house they inherited from his late wife. Renovations go badly, and father and son find themselves at odds – not for the first time. Nighy's character then falls for a vivacious young Italian chef, who restores both body and soul until the pair find their relationship in jeopardy from her jealous and threatening ex-husband.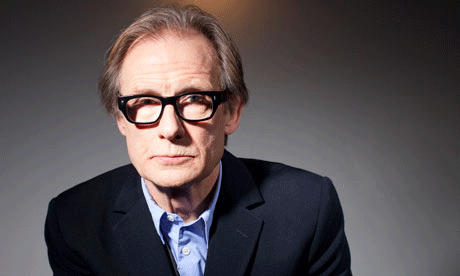 The film will begin production next year. Read more here.
That's all for this week! Remember to catch up with the latest theater news here, and last week's round-up here.