Weekly Round-Up: Film News for Julie Walters, Gary Oldman, Ralph Fiennes and More!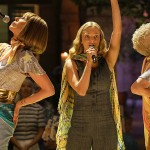 Jul 14, 2018
It's been an exciting week for Potter-related news with some major announcements and upcoming events unveiled over the last few days!
Target announced a commemorative event celebrating the 20th anniversary of the publication of Harry Potter and the Sorcerer's Stone on Saturday, July 21. Participating stores will feature over 100 Wizarding World products including toys, books, clothing and accessories during their Back to Hogwarts celebration. They will also mark the magical event with giveaways, readings, toy demos, photo opps and more!
Additionally, J.K. Rowling finally announced the release date for her upcoming Cormoran Strike novel, Lethal White –look for it on store shelves Sept. 18!; tune into Syfy and USA networks this weekend for a Harry Potter marathon featuring extended director's cuts of the first six films; read our coverage of two incredible interviews from Crimes of Grindelwald cast members Eddie Redmayne, Katherine Waterston and Ezra Miller; Sky Cinema aired an exclusive featurette and Entertainment Weekly released sneak peek images; and Hogwarts Mystery announced a multiplayer Dueling Club event!
Finally, we began our coverage of the upcoming San Diego Comic Con 2018 with a rundown of all the panels and events featuring Harry Potter alums, Fantastic Beasts: The Crimes of Grindelwald and other wizarding world topics and discussions. Now, adding to that list, Dan Fogler (Jacob Kowalski) announced plans to bring his podcast to the SDCC!
#FantasticBeasts actor Dan Fogler is bringing his 4DXperience Podcast to #SDCC on Thursday night: https://t.co/UdE7rsRnBK

— SDCC Unofficial Blog (@SD_Comic_Con) July 13, 2018
According to the SDCC Unofficial Blog, Fogler will host his 4DXperience Podcast on Thursday, July 19 at 7 p.m. at the Bassmnt nightclub. Limited seating is available for 200 lucky fans. But, take heart, if you miss out on the opportunity to hear Fogler's entertaining interviews in person, you'll be able to tune in to the broadcast, and if you're attending the SDCC, you'll likely find him at the Warner Bros. Theatrical Panel on Saturday, July 21.
Now, read on for news on other projects and events our Harry Potter and Fantastic Beasts actors have in the works!
Julie Walters Features in Mamma Mia 2 Clip, New Release Date for Mary Poppins Returns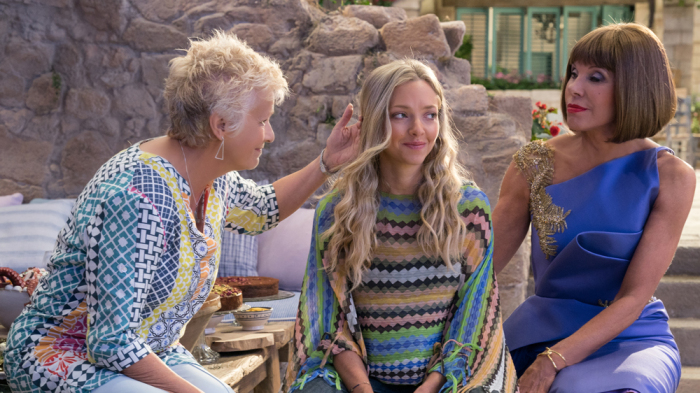 Julie Walters (Molly Weasley) is reprising her role as Rosie Mulligan, author and one third of the group Donna and the Dynamos, in the upcoming sequel Mamma Mia! Here We Go Again. A sensation in the original hit musical, Walters prepares to steal the show again in a newly-released clip which shows off her exquisite comic timing and physicality, in addition to her singing, of course! Alongside costars Amanda Seyfried and Christine Baranski, Walters trips across the Greek courtyard to a rendition of Abba's "Angel Eyes."
Check out the teaser below and see if it doesn't get you excited for more! The film opens in theaters July 19.
Walters is also set to appear in the highly anticipated sequel to another beloved musical–Mary Poppins Returns. In the film, also starring Emily Blunt and Lin-Manuel Miranda, Walters plays Ellen, housekeeper for the now-grown Michael Banks, who still resides on Cherry Tree Lane.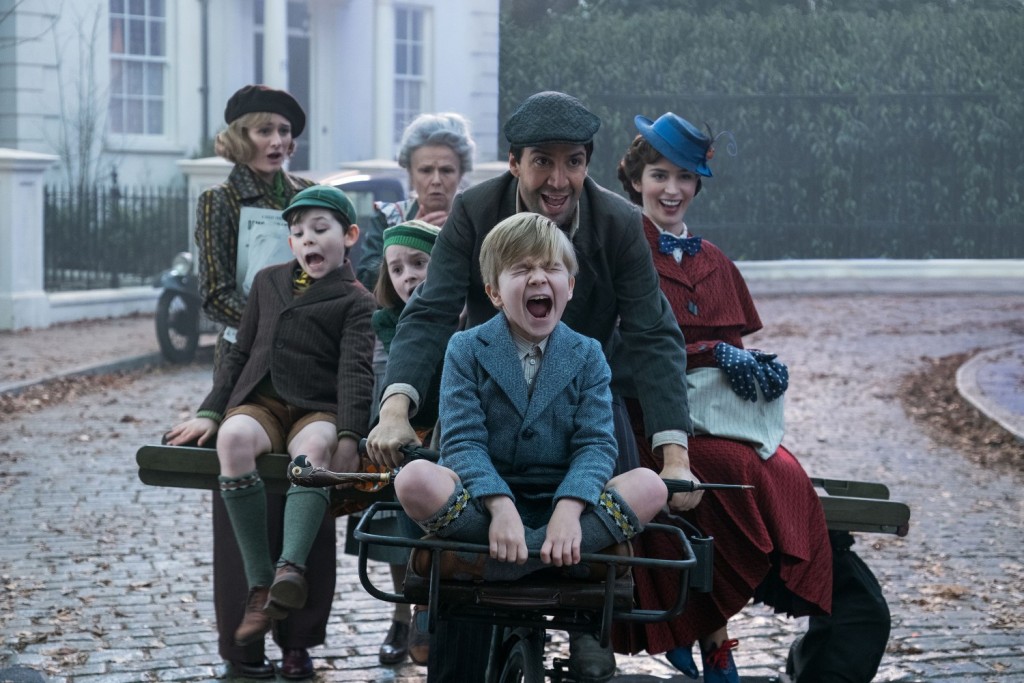 The film was originally scheduled to release Dec. 25, but Disney has now announced it will move the opening up a week, so fans can now look forward to revisiting those London streets alongside our favorite singing nanny starting Dec. 19!
Read more on other changes to Disney's upcoming slate of films here.
David Tennant, Rupert Grint and Alfred Enoch Nominated for Iara Awards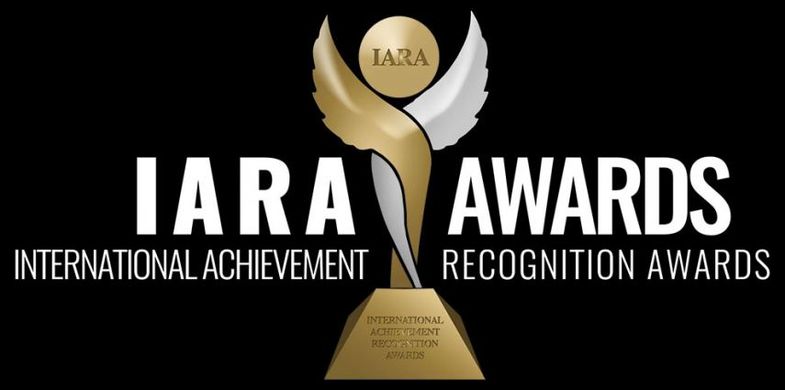 David Tennant (Barty Crouch Jr), Rupert Grint (Ron Weasley) and Alfred Enoch (Dean Thomas) have all been nominated for International Achievement Recognition Awards, in public vote categories. Tennant has been nominated for Best Actor, and Grint and Enoch going head-to-head for Best Young Actor. Read more and cast your vote until August 10th here.
Gary Oldman to Star in Killers Anonymous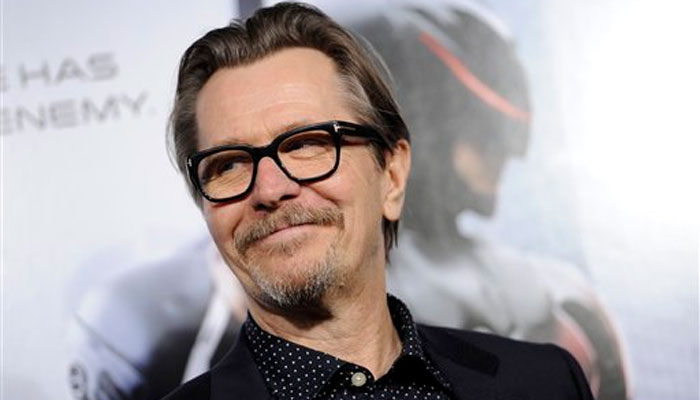 Though Gary Oldman (Sirius Black) recently nabbed the film industry's highest honor, a Best Acting Oscar for his portrayal of Winston Churchill in Darkest Hour, he's jumped right back into his work, joining the thriller Killers Anonymous.
According to Variety, the film is described as follows:
"The film enters 'a world that exists beneath ours, beneath the day-to-day, the restraint and the order…For every life there is a death, and for every person there is an itch that only the few scratch; the dark voice that tells us to blow out the flame of another's life. You might walk down a street and brush shoulders with a stranger and exchange a polite smile, completely unaware that stranger is picturing themselves stood above your bleeding body as you draw your final breath. There is a place for those people. They have all killed, they all think about killing, some want to stop, some want to talk and some just need to listen.' "
The film, directed by Martin Owen, will shoot in London. Oldman will join cast members Jessica Alba, Tommy Flanagan, Sam Hazeldine, Rhyon Nicole Brown, MyAnna Buring, Tim McInnerny, Michael Socha, Elizabeth Morris, Elliot James Langridge and Isabelle Allen.
Ralph Fiennes Leads Mr. Vertigo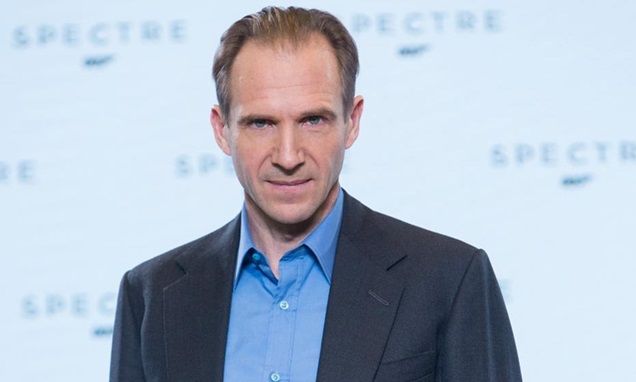 Hollywood News reported that Ralph Fiennes (Lord Voldemort) is set star in Mr. Vertigo under the direction of Terry Gilliam. The project has been in the works for awhile now, but with major casting falling into place, the film should be well on its way toward progressing out of the pre-production stage.
The film will be based on a novel by Paul Auster. Though no official summary of the film has been released, the plot synopsis of the book to be adapted reads:
"Paul Auster, the New York Times-bestselling author of The New York Trilogy, presents a dazzling, picaresque novel set in the late 1920s – the era of Babe Ruth, Charles Lindbergh, and Al Capone. Walter Claireborne Rawley, renowned nationwide as "Walt the Wonder Boy," is a Saint Louis orphan rescued from the streets by a mysterious Hungarian Jew, Master Yehudi, who teaches Walt to walk on air. Master Yehudi brings Walt into a Kansas circus troupe consisting of Mother Sioux and Aesop, a young black genius. The vaudeville act takes them across a vast and vibrant country, through mythic Americana where they meet and fall prey to sinners, thieves, and villains, from the Kansas Ku Klux Klan to the Chicago mob. Walt's rise to fame and fortune mirrors America's own coming of age, and his resilience, like that of the nation, is challenged over and over and over again."
We'll keep you apprised of updates, as well as a timeline for production and release, as they are announced.
Toby Jones Joins The Last Thing He Wanted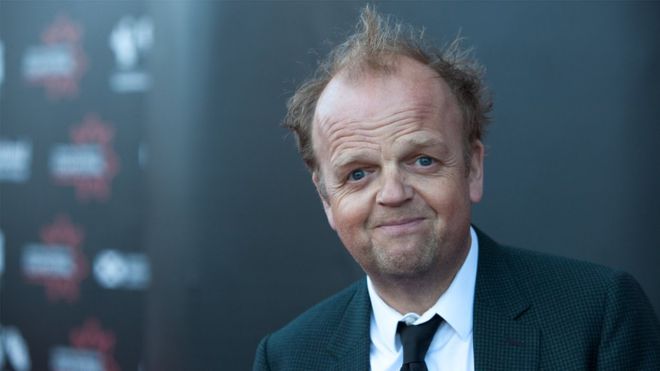 Toby Jones (Dobby) has officially joined the cast of Dee Rees' upcoming film The Last Thing He Wanted. The film, under contract for release via Netflix next year, also features Ben Affleck, Rosie Perez, Edi Gathegi, Anne Hathaway and Willem Dafoe.
Deadline described the film as following "journalist Elena McMahon (Hathaway) who finds herself on dangerous ground as the Iran Contra Affair's arms for drugs plot reaches its tipping point."
Jones' role is not yet listed on IMDb.com. Production is underway on location in Puerto Rico.
New Trailer for Ian Hart, David Tennant's Mary Queen of Scots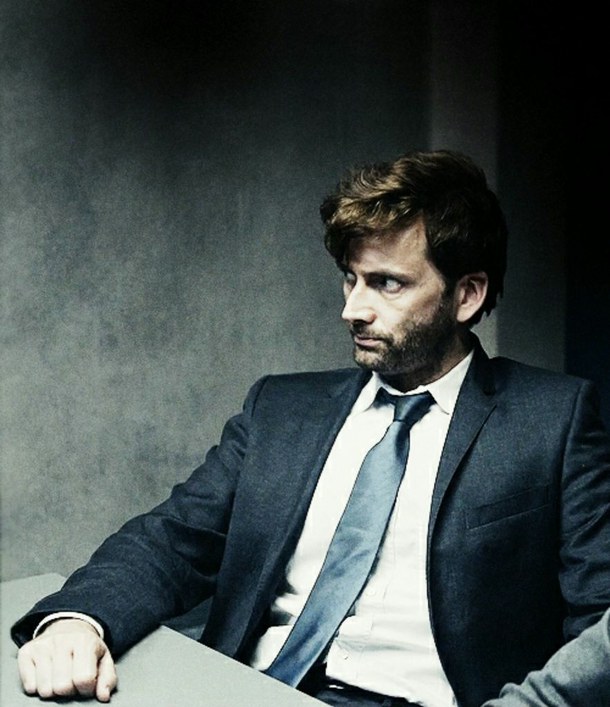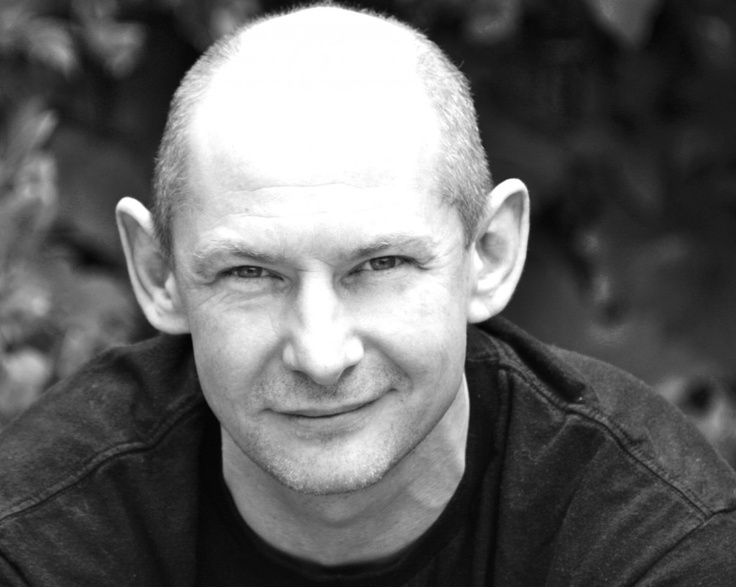 David Tennant (Barty Crouch Jr.) and Ian Hart (Professor Quirrell) will both appear in the upcoming historical drama Mary Queen of Scots. Tennant plays John Knox in the film, while Ian Hart's role is not currently credited.
While we're excited to see both men feature in the period piece, the film will no doubt revolve around the two women vying for the throne–Elizabeth I, portrayed by Margot Robbie, and her cousin Mary, played by Saoirse Ronan. Both women believe they are the rightful heirs to the British throne and, though we know how this remake of historical events will end, it's sure to be a thrilling watch as relationships crumble and intrigue gives way to war–and, eventually, imprisonment.
Though neither Tennant nor Hart look to be in the first official trailer, check it out for yourself below and read more details from Variety here. The film is set to release in theaters Dec. 7!
Harry Potter Alums and Social Activism
Harry Potter alums continue the trend of being active and outspoken proponents for social and environmental causes.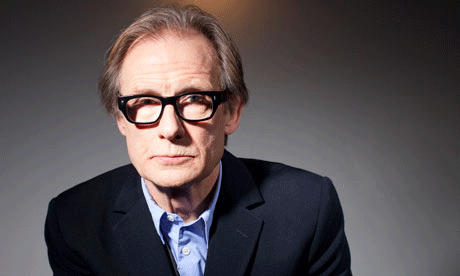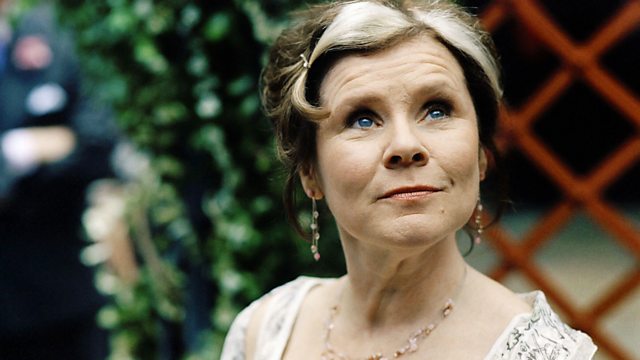 Bill Nighy (Rufus Scrimgeour) and Imelda Staunton (Dolores Umbridge) have joined other cast members of the dramatic comedy Pride to protest Turkey's decision not to screen the film. According to Deadline, the actors signed an open letter expressing their "solidarity and support" for LGBT+ people in the country. It reads:
"We are disturbed by reports of the growing repression of the LGBT+ community in Turkey culminating in the recent ban of the annual Pride parade and police violence against those who courageously defied the ban…

"Reports that the Ankara authorities also banned a screening of the film Pride are a chilling reminder that political authoritarianism regards artistic expression as its enemy. We deplore the decision of the Ankara Governate in banning the screening of Pride, and call on the Ambassador for Turkey in London, Abdurrahman Bilgiç, and the UK Foreign Secretary Boris Johnson, to condemn the repressive actions of the Turkish authorities….

"As everyone who has seen Pride knows, it is a love story; a simple but powerful tale of how one community under attack from a repressive government extended the hand of friendship to another community threatened with destruction."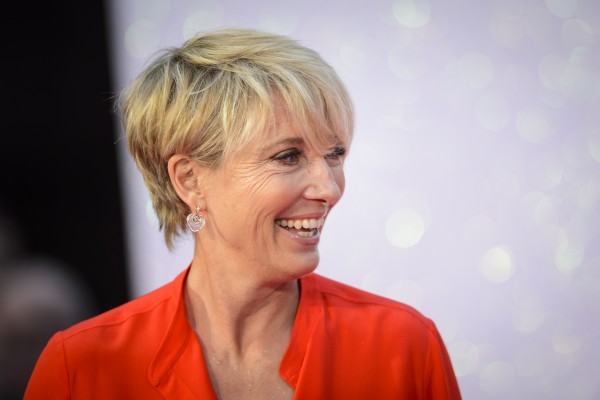 Emma Thompson (Professor Trelawney) also joined many renowned actors and actresses to film an emotional plea drawing attention to current immigration policy. According to US Weekly, they partnered with the ACLU to share the Instagram video in which they takes turns reading the story of Miriam, a mother who was separated from her son.
The ACLU webpage writes:
"For months, the administration has been systematically separating asylum-seekers from their children as they arrived at the southern border. More than 2,300 children have been forcibly taken from their parents…We are in the courts, streets, and in Congress to hold the Trump administration accountable for the irreparable damage it has done to these young lives. We need you in this fight."
Noma Dumezweni (Cursed Child's Hermione Granger) shared the video.
Finally, Bonnie Wright (Ginny Weasley) called on supporters to mark their calendars for her Plastic Free Picnic event on Aug. 5. She partners with Greenpeace USA as part of the Arctic Sunrise's Pacific Coast Tour. More details will be announced soon!