Weekly Round-up: Alfonso Cuarón At Venice Film Festival, Imelda Staunton Joins 'Downton Abbey' Movie & More!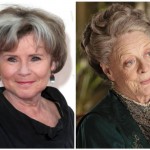 Sep 02, 2018
The week doesn't get much bigger than when the we all go Back to Hogwarts! Wizards and Muggles alike celebrated September 1 sharing their Hogwarts Journeys and re-immersing themselves in the magical world we have all come to love. Leading up to that special day, we learned that Crimes of Grindelwald is the most anticipated movie of the season and two calendars are on the way with new images from the film. Pottermore announced unlimited library access to the Sorcerer's Stone ebook to mark the 20th anniversary of the book's US publication date, the Protego Foundation offered merch autographed by Harry Potter actors for their new fundraiser, Pottery Barn unveiled a spellbinding new line of Wizarding World-themed home decor for Muggles of all ages. As the big day approached, Fantastic Beasts released a featurette including new film footage and reflection from J.K. Rowling and some of the Crimes of Grindelwald cast. When the time came to head to King's Cross station to board the Hogwarts Express, fans received a surprise visit from Eddie Redmayne and Jude Law on Platform 9 ¾- pure magic! To top it all off, the cast of Harry Potter and the Cursed Child opening 2019 in Melbourne was announced.
In addition to all the Back to Hogwarts excitement, the Wizarding World cast and creative have been as busy as ever. Imelda Staunton was announced as the latest star of the Downton Abbey movie with Dame Maggie Smith, Smith herself has a new trailer for the upcoming U.S. release of her documentary, Prisoner of Azkaban director Alfonso Cuaron wowed Venice Film Festival audiences with his new autobiographical film, Emma Thompson talks with The Guardian and a new trailer for her upcoming comedy Johnny English Strikes Again is released, Ezra Miller's band, Sons of an Illustrious Father, announces tour dates, and much more in our Weekly Actors Round-Up!
Alfonso Curaón Talks Moviemaking, & Roma Welcomed at Venice Film Festival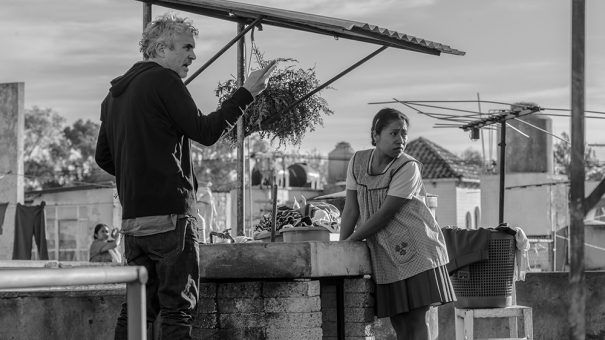 Harry Potter and the Prisoner of Azkaban director Alfonso Cuarón recently returned to the Venice Film Festival (after opening the festival with Gravity in 2013), to debut Roma, a personal drama depicting 1970s Mexico through the eyes of indigenous maid, Cleo. Hollywood Reporter interviewed Cuarón, who shared more about the inspiration behind the film:
"Cleo [is] based on my babysitter when I was young. We were a family together," said Cuaron. "But when you grow with someone you love you don't discuss their identity, so for this film I forced myself to see as this woman, a member of the lower classes, from the indigenous population …This gave me a point of view I had never had before."
Cuarón discussed the fictional aspects of the film with Deadline, as well as the reactions of Cleo, his old house maid and the challenges of shooting the film:
"There's subtle elements of fiction because I wanted to include thematic elements that I found relevant both to character but also to this sort of broader story. What we tried to do is balance between character and a social context as well. Because we're talking about personal scars. That is definitely a period that scarred me, probably for life. I can assume that it scarred the characters that play in the film. But also the social events that were portrayed are one of the most important and deep scars in the Mexican psyche. In the collective consciousness."
Read the full Q&A
here
for more fascinating details on his process of making
Roma
.
Imelda Staunton Joins Downton Abbey Movie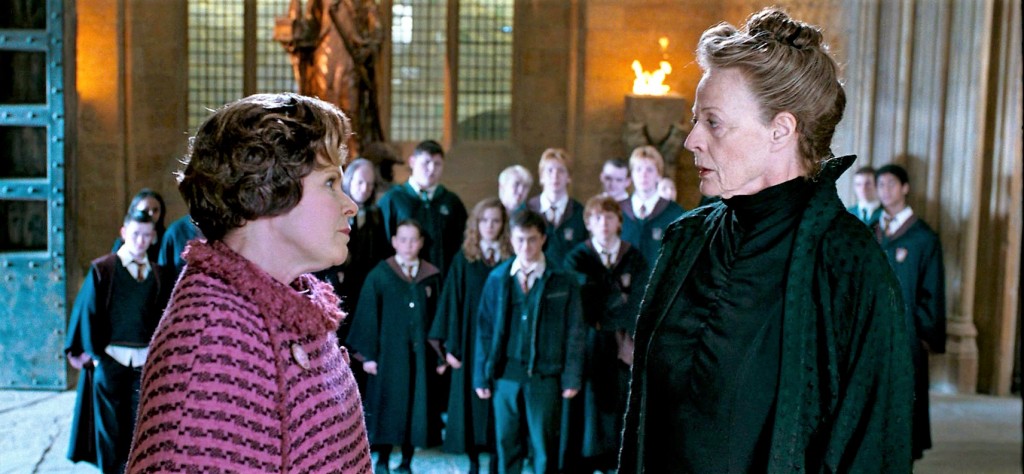 We were all ridiculously excited when a Downton Abbey movie was
announced
, and even more so when Dame Maggie Smith announced she'd be
returning
to her role as Dowager Countess of Grantham, Violet Crawley, for the show's big screen debut! Now Potter fans can rejoice even further as another award-winning actress from the series, Imelda Staunton, will be joining the movie!
Staunton's husband, Jim Carter, has had a longstanding role in the series, and Geraldine James, Simon Jones, David Haig, Tuppence Middleton, Kate Phillips and Stephen Campbell Moore have also joined the movie, which has started filming.
A release date has yet to be announced, so stay posted! Visit Radiotimes for more information
here
.
Maggie Smith in Tea With Dames U.S. Trailer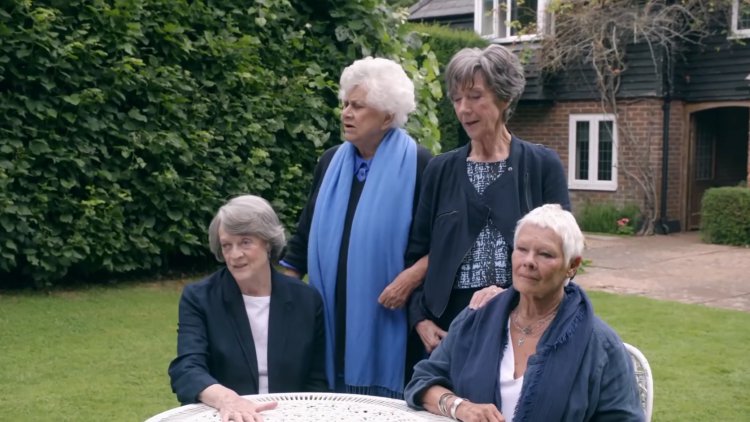 Stage and screen veteran Maggie Smith talks Damehood with Dame Judi Dench, Dame Eileen Atkins and Dame Joan Plowright in Tea With The Dames (also known as Nothing Like a Dame). The documentary – directed by Roger Michell (Notting Hill) – sees the four actresses and friends talk about their careers, their lives, and behind-the-scenes of Hollywood. If you're hoping to see the actresses on the big screen in the U.S., you're in luck! After releasing in the U.K. this June, the documentary hits U.S. theaters on September 21 – watch the full trailer below:
An Interview and New Trailer for Emma Thompson
Acclaimed actress Dame Emma Thompson, Divination Professor Sybill Trelawney to Potter fans, recently talked to The Guardian on her personal life, her respect for the planet and being a woman in Hollywood. As are many other of the Wizarding World women, Evanna Lynch, Bonnie Wright, and Alison Sudol to name a few, Thompson is a proud advocate for the environment. She said this regarding her stance on activism and working with Greenpeace,  
"The natural world is my home, so I've broken injunctions with Greenpeace – climbing and crossing things – when it has been necessary. We might live in houses, but the Earth is ours, and we are sh***g in every single drawer of it."
Thompson has played a wide range of roles in her esteemed career, but many she's portrayed as steady, capable and even domineering women, (Sybill Trelawney excluded!) which seems to align with her self-perception as she's managed various situations throughout her career in the entertainment industry,
"Hollywood is definitely changing. #MeToo has been a wonderful moment of clarity. When I was a young woman, older men in the industry would constantly try it on. I was always able to say no, and they took that for an answer. What younger women have to encounter terrifies me."
Her upcoming role as the British Prime Minister in the comedy sequel Johnny English Strikes Again is no exception. Take a look at the latest trailer for the film which opens in theaters October 5 in the UK and October 26 in the US.

Sons of an Illustrious Father with Ezra Miller Announces Fall Tour Dates
Ezra Miller, Fantastic Beasts Credence Barebone can also be seen periodically donning the red speedster's suit in the DC Universe, but did you also know that he's a member of the indie alternative trio Sons of an Illustrious Father? As Miller alluded during Leaky's exclusive Crimes of Grindelwald set visit, maybe he's in possession of a Time Turner? The band recently self-released their latest album Deus Sex Machina: Or, Moving Slowly Beyond Nikola Tesla and just this week announced their upcoming tour dates:
Tickets to see Sons of an Illustrious Father in concert are on sale now.
A First Look at Helen McCrory in MotherFatherSon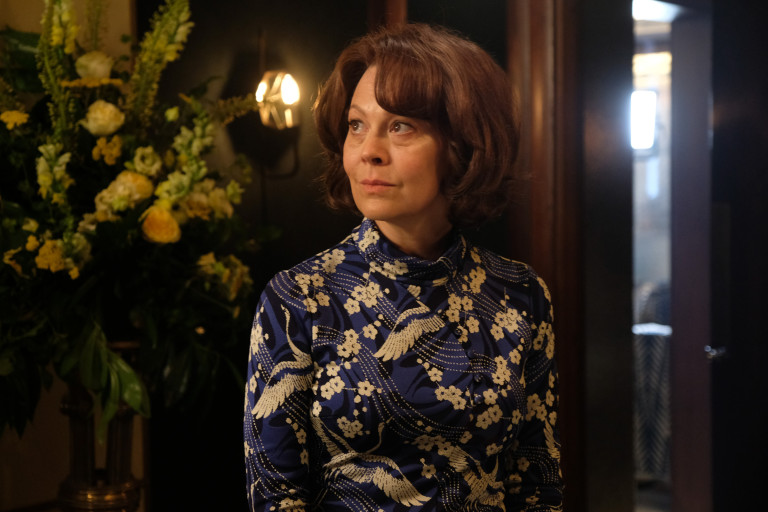 She may not look familiar in this first look image without the platinum tresses that match her Harry Potter husband's, but Helen McCrory is playing what looks to be another pureblood-esque heiress in her upcoming television project MotherFatherSon. The actress best known to Potter fans as Narcissa Malfoy co-stars in the 8-episode BBC Two drama series as the ex-wife of an American businessman, played by Richard Gere in his first TV role, dealing with her self-destructive adult son. The series is currently filming in London and will air sometime in 2019.
Global Distribution for Mrs. Lowry and Son with Timothy Spall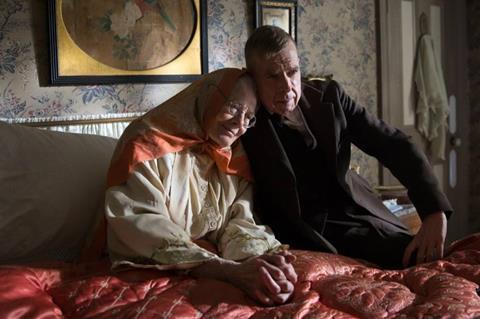 Timothy Spall, who is known to Potter fans as the traitorous Peter Pettigrew co-stars with award-winning actress Vanessa Redgrave in the upcoming drama Mrs. Lowry and Son about one of Britain's leading 20th century artists, L.S. Lowry and his relationship with his mother. Just prior to it's screening at next week's Toronto Film Festival, film finance company The Exchange has acquired global distribution rights according to Screen Daily. The release date for Mrs. Lowry and Son has yet to be announced.
A Release Date for Crime Drama Asher with Ron Perlman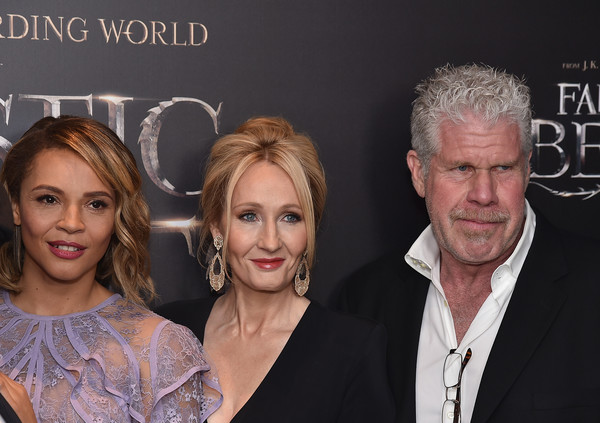 Fans may not even be aware that Veteran film and voice actor Ron Perlman, of Hellboy fame, made a memorable appearance in Fantastic Beasts and Where to Find Them as Gnarlack, proprietor of the magical speakeasy, The Blind Pig. The latest addition to Perlman's lengthy resume is the starring role in the upcoming action crime drama Asher, which was recently acquired by Momentum Pictures for U.S. distribution. Here's the synopsis of the film according to Deadline,
"The pic centers on Asher (Perlman), a Mossad-agent-turned-gun-for-hire near the end of his killing days, who breaks the hitman oath when he meets Sophie (Famke Janssen) on a job gone sideways. In order to live a real life before it's too late, he must kill the man he was for one last chance at becoming the man he always wanted to be."
Asher opens in theaters December 7.
Potter Alums Appear at Comic Cons
Potter fans never tire of seeing their favorite Potter alumni in person, so the Wizarding World actors continue to make appearances at Comic Cons worldwide. This week Wizard World Comic Con announced that David Tennant, Harry Potter's Barty Crouch, Jr., but better known in the "Whoniverse" as Doctor Who's Tenth Doctor, will be joining their lineup in Austin, Texas September 21 and 22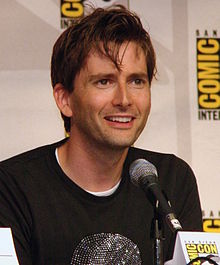 The same weekend Weasley twins Fred and George, James and Oliver Phelps will be on hand at MegaCon Tampa to undoubtedly share stories from their years on the set of Harry Potter as Leaky experienced last year at a Celebration of Harry Potter in Orlando. For wizards in training MegaCon will also have a Sorting Hat ceremony and a Harry Potter escape room. Get you disapparition skills ready!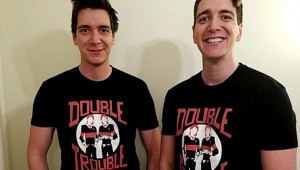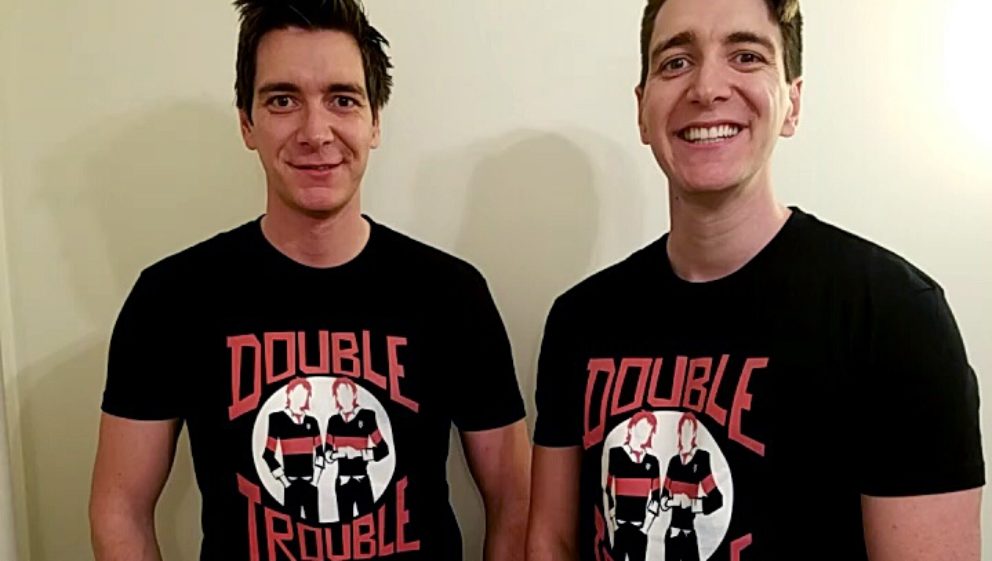 Louis Cordice, recent LeakyCon special guest who played friend of Draco Blaise Zabini, is spending this weekend with fellow Slytherin, Josh Herdman, Gregory Goyle at Potter Mania Veracruz in Veracruz, Mexico. Does it look like they're having a magical time so far?
Gambon and Broadbent feature in Latest King of Thieves Posters
Just last week we reported on new posters for the for the upcoming British crime drama King of Thieves, the improbable story of the 2015 Hatton Garden diamond heist by a clan of greying burglars that doesn't appear to be short on comedy from the looks of the previews. To round out our round-up we couldn't resist sharing these latest graphics for the film featuring two of our favorite Hogwarts professors!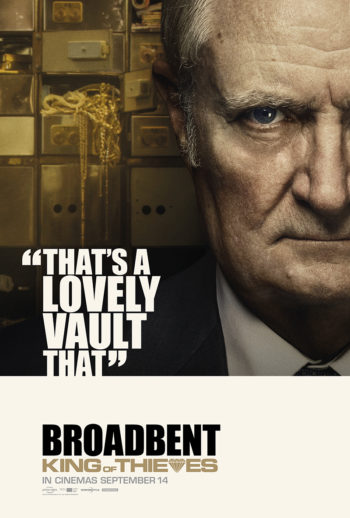 That's all for this week – be sure to check out last week's round-up here!