Weekly Round-Up: A First Look at Emma Watson in Little Women, Bonnie Wright Gives Advice on Becoming Plastic-Free, Rupert Grint Almost Quit Harry Potter and More!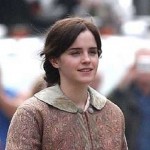 Oct 14, 2018
It has been a Fantastic week in the Wizarding World as we inch closer to the release of Crimes of Grindelwald.  Stunning new character posters were unveiled, Entertainment Weekly revealed brand new images and interviews, a limited edition Newt Scamander wand pin was launched to benefit Lumos and finally the Paris and London premiere dates were announced! In addition, we found out about Halloween Dark Arts additions to Hogwarts Mystery and a new campaign for the Protego Foundation.
This week in our Harry Potter and Fantastic Beasts Actors Round-up we have a first look at Emma Watson in Little Women, Rupert Grint reveals he almost quit Harry Potter, Bonnie Wright gives advice on becoming plastic-free, updates on films projects and trailers for Gary Oldman and Katherine Waterston, a surprise Twilight appearance from Robert Pattinson, Johnny Depp on playing Gellert Grindelwald and more!
First, join us in sending our well wishes to Fantastic Beasts star Eddie Redmayne, who injured his leg during filming recently – let's hope he makes a speedy recovery!
A First Look at Emma Watson in Little Women
First images of Emma Watson on the set of award winning director Greta Gerwig's latest big screen adaptation of Little Women surfaced earlier this week. Watson, who took the place of Emma Stone in the role of Meg March, will be seen in the Louisa May Alcott classic sometime in 2019. Until then, we're sure to have plenty of coverage throughout production of the film.
Emma has also been nominated for the Style Star of 2018 award as part of E!'s People's Choice Awards. Find out how to cast your vote here.
Finally, Emma's 'Time's Up' fund set up for #MeToo victims – The Justice and Equality Fund –  has awarded £1,027,699 to seven women's organisations in England, Scotland, Northern Ireland and Wales. It received the support of other Hollywood actors such as Potter's Emma Thompson (Professor Trelawney), Keira Knightley, Gugu Mbatha-Raw and Jodie Whittaker. Read more here.
New Insight from Rupert Grint on His Potter Years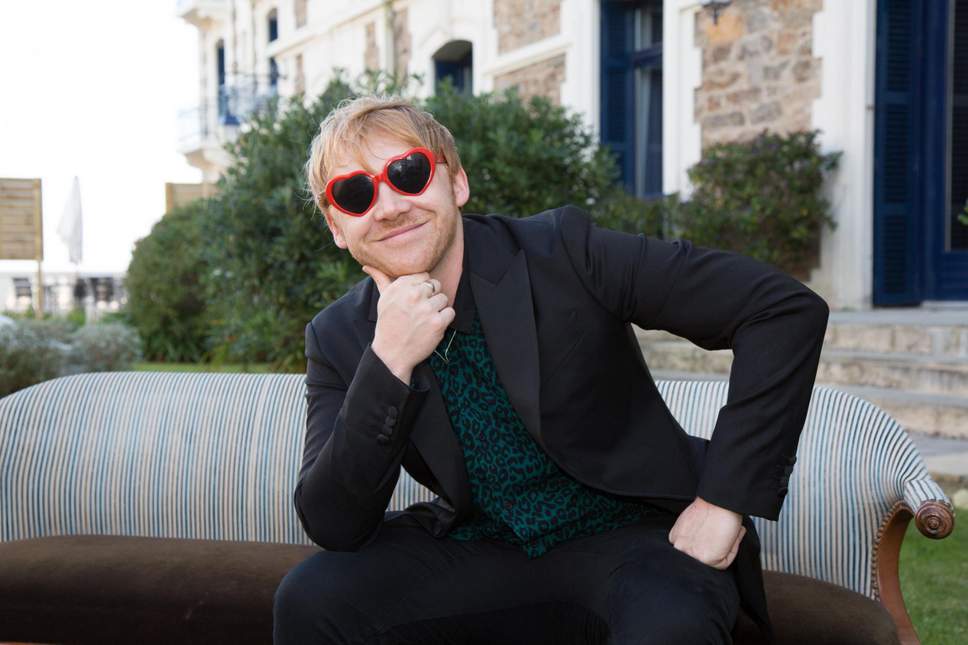 Rupert Grint, sat down recently with The Independent to discuss Season 2 of the Sony Crackle crime series Snatch, but ended up mostly talking Potter– beginning at the beginning, and what it was like being on set as an eleven year old,
"We were always with adults, absorbing their sense of humour, their references," he says. "I always remember, the few times I did go back to school to do exams, I felt a real detachment from my peers. We had very little in common, which is quite isolating in a way. Which is why I think it felt like such a strong family unit on set. When you're in it, you don't really think about that."
At one point Grint even thought about packing up his wand and robe and leaving Hogwarts for good. Boy are we glad he changed his mind,
"I had just finished my GCSEs,"[…]"I thought 'Do I actually want to keep doing this? It's a bit of a drag.' Because obviously it's a big sacrifice. You take for granted anonymity, just doing normal stuff, just going out. Everything was different and a little bit scary. There were times when I was like 'I'm done.'"
He explained his interaction with the fandom this way,
"It's almost like having a split personality,"[…]"Sometimes it can be quite dehumanising to have people just taking pictures of you when you're out. To them, you are just this one thing. It's a weird existence. But that's my life. I can't really remember life before it. In a weird way, you become blasé about it. It becomes normal and you adapt."
Looking forward to the future, Grint was asked about the possibility of returning to the Potterverse in a film adaptation of Cursed Child, which we've heard the answer to before but just keep wishing it would be different,
"Never say never, but, for me, I closed the book on that. It was a huge and amazing part of my life that I feel ended at the right time. We're all saying this, but we're ready to move on.."
Go to The Independent for the full interview with Rupert Grint.
Advice from Bonnie Wright on Becoming Plastic-Free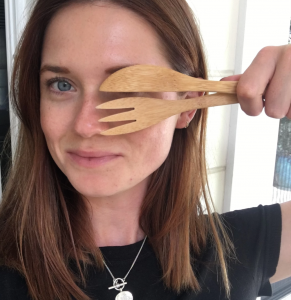 Bonnie Wright has become a major player in the world of environmental activism since her days playing Ginny Weasley in Harry Potter, specifically as an advocate for ending the utilization of single-use plastic. She's spent time with Greenpeace surveying the effect of plastic disposal has on our oceans and even hosted a public plastic-free picnic. Recently Wright wrote a piece for arts, fashion and youth culture publication I-D Magazine, shedding light on the situation and offering advice on how to move toward a more sustainable lifestyle.
She shared this insight on the common rational with regards to using disposable products,
"I've noticed that we like to classify something as dirty as soon as we can, so that we can get rid of it and declutter our lives. By giving products this incredibly short life span we are destroying our waters, our air, our earth and in the end, our own health. The rubbish bin is sadly not a Mary Poppins bag of limitless abilities, and what we throw into it has to go somewhere. It is time we take ownership of what we decide to consume and be responsible for what happens to it after we use it. Did we even need it in the first place?"
Wright offers eight very practical suggestions for curbing our use of disposable plastic from switching to reusable water bottles and bamboo cutlery, to eating whole fruits and veggies instead of pre-packaged ones. If Wright could wave her wand and clean up the planet, we're sure she would, but she knows us Muggles can't do it by magic and we all need to do our part for the environment. Wright says,
"Remember: 'We are either creating the pollution or being the solution.'
Wright's full list of suggestions can be found in I-D here.
Film Project Updates for Gary Oldman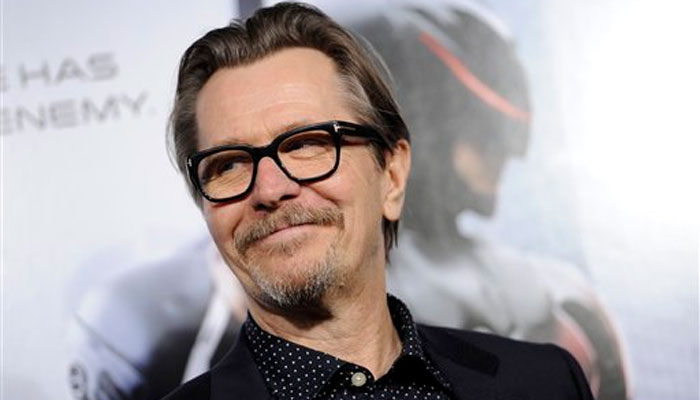 We have updates on two upcoming films with Gary Oldman, Harry Potter's Sirius Black. The psychological thriller Killers Anonymous, which, according to the studio, has the potential to become a cult classic, will be screened at the upcoming American Film Market, one of the largest movie industry business events globally scheduled for October 31-November 7 in Santa Monica, California. Also, Netflix will be financing and distributing The Laundromat, the true story of the Panama Papers scandal which linked some of the most powerful political figures in the world to secret bank accounts in an effort to avoid taxation. Release dates for the films have yet to be announced, but both can be expected in 2019.
Take a look also at a trailer for single-player Sci-Fi game Squadron 42, set in the Star Citizen universe. The game also features Mark Hamil (Star Wars). The game is expected to release next year: 
A Release Date for The Current War with Katherine Waterston
The 2017 biopic drama The Current War about the ideological and technological battle between Thomas Edison and George Westinghouse in the late nineteenth century with Fantastic Beasts Katherine Waterston, is finally making its way to theaters world wide. After the downfall of it's studio owner Harvey Weinstein last year, distribution of the film was put on hold and it's November 2017 US release postponed. This week international rights to the film were secured and The Current War, in which Waterston plays Westinghouse's wife, Marguerite Erskine, should be receiving a release date in the near future. Take a look at the trailer for the film below:

Johnny Depp's First Statement on His Wizarding World Experience and Returning for Fantastic Beasts 3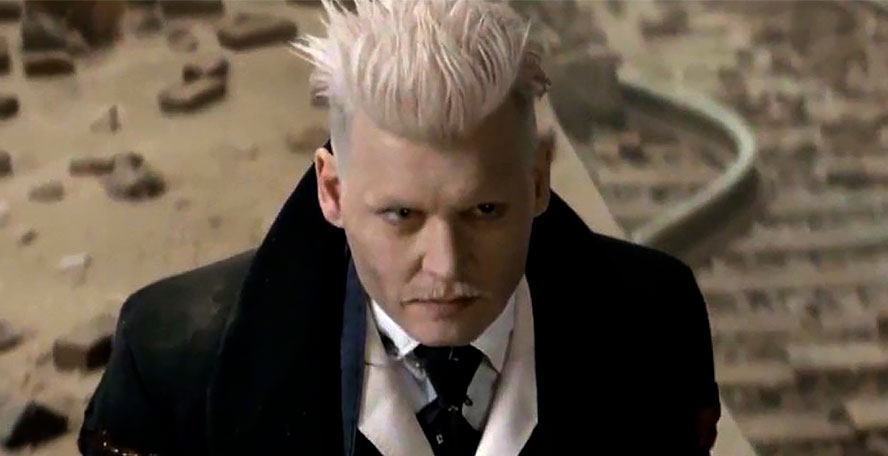 Fans have heard from the Fantastic Beasts core cast numerous times at this point on various aspects of their Wizarding World experiences. All but Johnny Depp, until now. Collider recently spoke to the actor who plays dark wizard Gellert Grindelwald about his upcoming projects and he didn't shy away from discussing the role.
He said this about J.K. Rowling choosing him for the role and about his character,
"It was amazing. It came out of nowhere. Someone said J.K. Rowling would like to talk to me. I spoke to a few producers and the director and to J.K. and had long conversations basically about the Grindelwald character. J.K. said something I did not expect to hear because obviously her detail to her characters and those wizarding worlds is astonishing. The fact that she said, "I can't wait to see what you do with the character." Just to hand it off to me with that degree of trust, I was really touched, blown away by that. So I jumped into locating the character and I had my ideas. I came in and it all seemed to work out. Grindelwald is an interesting character. His intentions in his mind are for the greater good, but there have been other people in world politics and such who felt the same way. [chuckles] He's very dedicated to his beliefs. He's not a fun character; he's not funny."
When asked if he enjoyed playing Grindelwald he echoed what producer David Heyman alluded to in our Crimes of Grindelwald set visit about him being a scarier villain because he is so charismatically persuasive,
"I loved it yeah. I loved it because that's really an arena where you can fly around and try different things and approach a character with a lot more…um…to take someone who is teetering on being a fascist, yeah he's a fascist, he's one of those, but to play him as a sensitive, concerned yet manipulative and powerful wizard. The possibilities in that world are wide open, so you can really try anything. So it was a gas and I look forward to the next installment, which I think we start the middle of next year."
Since we know Grindelwald's eventual fate, it's no complete surprise that Depp will be returning for film three despite the legal issues surrounding him since he was cast but it was exciting to see anything about filming the sequel in print! More on Grindelwald and the Depp's Wizarding World experience can be seen in his recent interview with Entertainment Weekly.
A New Fendi Promotion for Jamie Campbell Bower
Fans were all abuzz on social media when they discovered in the last Crimes of Grindelwald trailer that Jamie Campbell Bower was reprising his brief, yet pretty legendary Harry Potter role as young Gellert Grindelwald in Fantastic Beasts. Little is known about the extent of his role in the prequel, but fans don't have to wait until the premiere to get a peek of him. The ultra-talented actor, musician and model can be seen in a brand new campaign for Fendi which Bower posted to his own Instagram account this week. Jamie Campbell Bower can be seen in Crimes of Grindelwald November 16.
Helena Bonham Carter Discusses Her New Film, Standing Up to Harassment and Her Friendship with Johnny Depp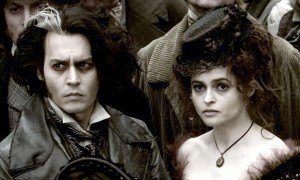 Helena Bonham Carter, who is best known to Potter fans as Death Eater Bellatrix Lestrange, recently spoke with The Guardian on her new film 55 Steps in which she plays a psychiatric patient Eleanor Riese, who in the 1980's, legally won the right the right to refuse antipsychotic treatment for her OCD diagnosis. After a very moving performance playing this woman whom Bonham Carter found shared characteristics of mental health issues in her own family, she lamented that the film was not purchased for wide release even though the story's real life attorney Mort Cohen said,
'You have no idea how much this is going to help; this film will do more to raise awareness of people like Eleanor than anything I can do.'
She shared her speculation that the sexual harassment allegations tied to Jeffrey Tambor, the actor who played Cohen in the film, may have affected its marketability. This conversation lead to a discussion of her relationship with Johnny Depp, Fantastic Beasts, Gellert Grindelwald, who she's worked with on several films, and his own legal issues.  When asked whether the allegations against him have affected their friendship she said,
"No. Johnny is still a friend. He's the godfather to my children. I haven't seen him for a long time. But he's quite an elusive character."  
While speaking of these two situations, Bonham Carter was asked about her feelings on the #MeToo movement,
"It is definitely a good thing that #MeToo has happened. Any kind of abuse is not on. But I think one has to be careful. You have to be absolutely rigorous about what somebody has done to stand up and accuse them. You have to honour #MeToo."
Helena Bonham Carter can be seen in 55 Steps via streaming and DVD beginning October 15.
New Doctor Who Big Finish Audio with David Tennant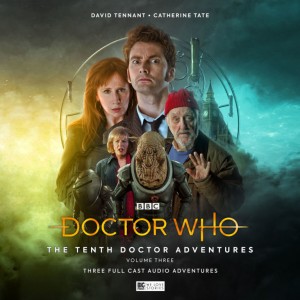 Though David Tennant, Harry Potter's Barty Crouch, Jr. and the Tenth incarnation of Doctor Who's iconic Time Lord, may not be returning to the Tardis anytime soon on television, he and Catherine Tate, his time travelling companion Donna Noble are headed to a new series of Doctor Who Big Finish audio plays. On the Doctor's next destinations according to Digital Spy,
"the new trilogy of stories will see our hero pop back into history where menacing threats lurk in 1950s London's smog, explore dangerous underwater worlds with the Judoon, and go on their most treacherous journey yet… into the horrifying world of reality television!"
The new volume, which includes a boxed set three audio plays as well as interviews with the cast and crew, is due out in May 2019.
Robert Pattinson Surprises NYCC Fans Via Skype for Twilight 10th Anniversary Panel
Robert Pattinson didn't get to stick around the Wizarding World too long as Hufflepuff Triwizard Champion Cedric Diggory, but he did manage to make it through all five Twilight Saga movies as vampire heartthrob Edward Cullen. The Twilight film series is celebrating their tenth anniversary this November and many of its actors got together for a panel discussion at the recent New York Comic Con in which Pattison surprised attendees with a live call into the session via Skype and expressed his fondness for the franchise and its fans. In an interview with EW before the the panel they reminisced about some of the more memorable filming moments including the iconic baseball scene that director Catherine Hardwicke said took some training especially for Pattison who as a British person, didn't play baseball. Take a walk down vampire lane below and congratulations to Robert Pattinson and Twilight on their 10th Anniversary!

In other news, the first trailer has been released for sci-fi feature film High Life, starring Pattinson and Claire Denis. In the film, Pattinson stars as a prisoner on a spaceship, headed towards a black hole. Also on board is a cruel doctor performing sadistic experiments on the criminals held on the ship. The film is expected to release in U.S. and U.K. theaters by A24 in 2019, with an early release in France on November 7th. Watch the trailer below, and check out more details here.
Découvrez la bande-annonce de #HighLife, le nouveau film de Claire Denis avec Robert Pattinson, Juliette Binoche, André Benjamin et Mia Goth.
Au cinéma le 7 novembre.https://t.co/vJM1OlPv3L pic.twitter.com/4rBXDl7AfE

— Wild Bunch (@WildBunch) October 12, 2018
Jason Isaacs on Keeping in Touch with Potter Alum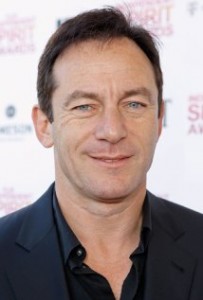 Jason Isaacs, who played Death Eater Lucius Malfoy in the Harry Potter films, recently chatted with Metro about supporting an upcoming charity race for the Great Ormond Street Hospital, a children's hospital located in the London Burrough of Camden. He has been supporting the institution since he starred in the 2003 movie Peter Pan because JM Barrie, the story's author, left the rights to it to the hospital. While discussing the upcoming race walk he was asked about his current ties to his fellow Potter alumni,
"I keep in touch with Tom Felton, who played my son, and I did a film that Bonnie Wright directed — she went to film school and is now a wonderful director. Tom and I see each other when we can. He has turned into a fabulous young man — or not so young, he was 31 the other day. When you think about what happens to incredibly famous young people in the Hollywood system, they so often get monstrously messed up by it, but Daniel, Rupert, Emma, Tom, Matthew and the rest are really grounded, generous young people. I'd be very proud of all of them if I was their parent or someone who had helped them through the Harry Potter experience. It was a giant family and they all came out the other side."
Sounds like Jason Isaacs makes a much better father than good ole Lucius. We love hearing stories of he and Tom still connected!
That's all the news for this week from the Harry Potter and Fantastic Beast actors! For all the Wizarding World updates from the stage take a look at our Theater Round-Up and we'll see you next time!