Weekly Round-Up: Fiona Glascott and Maggie Smith Share a Wand, Hogwarts Meets Ilvermorny on 2 Dope Queens and More!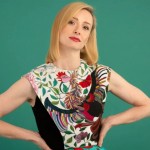 Jan 20, 2019
It was a special week for Leaky as we had the opportunity to cover the original cast of Harry Potter and the Cursed Child live at Broadwaycon, the fourth annual event that celebrates all things Broadway theater and its fandom created and produced by Leaky's own webmistress Melissa Anelli and her company Mischief Management. The other huge Wizarding World news announced earlier this week was release dates for the Crimes of Grindelwald DVD, Blu-ray and digital downloads, some of which will include extended cuts of the film! We also got our first look at the Cursed Child Australian cast, and heard the news that production on Fantastic Beasts 3 will be delayed until later this year.
This week in our Harry Potter and Fantastic Beasts actors round-up we have an interview (finally!) with Fiona Glascott who played a young Minerva McGonagall in Crimes of Grindelwald, a new film project for Gary Oldman, Daniel Radcliffe announced as a guest on Jessica Williams' 2 Dope Queens, a behind the scenes look at All is True with Kenneth Branagh, Warwick Davis visits with students at the Nacros Centre and more!
More Awards for Alfonso Cuaron and Darren Criss
Roma continues to win awards, and appears to be the favorite for several Oscars after winning four Critics' Choice Awards: Best Picture, Best Director, Best Cinematography and Best Foreign Language Film. We can't wait to see how well Alfonso Cuarón's latest movie will fare at the Academy Awards!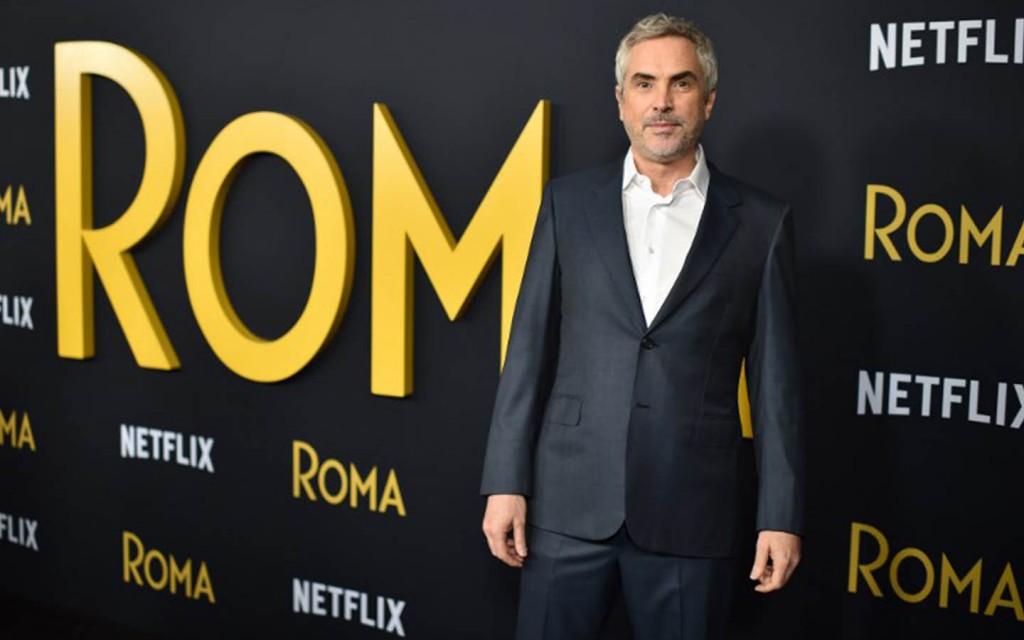 But wait, there's more! Starkid/A Very Potter's own Harry Freakin' Potter, Darren Criss, also continues his success at award shows, as he also took home the Critics' Choice Award for Best Actor In a Limited Series, for his role in The Assassination of Gianni Versace: American Crime Story. 
Join us in congratulating Alfonso and Darren on their continuing success!
An Interview with Fantastic Beasts's Fiona Glascott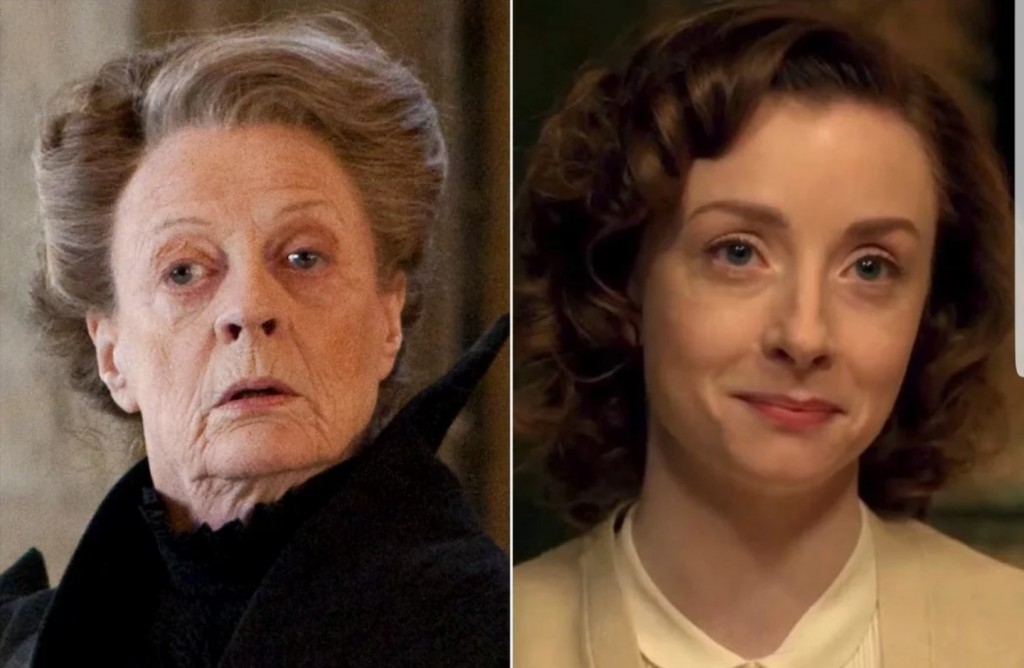 If you STILL haven't seen the second Fantastic Beasts then skip right past this spoiler-filled part of this week's actors news! Has there ever been a character in a Wizarding World film so surrounded by controversy than the appearance of a young Minerva McGonagall in Crimes of Grindelwald? People Magazine recently spoke with Fiona Glascott, the actress who had the honor of stepping into one of our favorite Hogwarts professor's shoes in the prequel. The fan retcon uproar wasn't mentioned, but she did reveal a prime piece of Potter trivia!
Glascott, who began acting on stage as a child in Ireland, has a fairly lengthy on screen resume since her first film in 1998, but those aren't the facts about her that will most interest Potter fans. As it turns out, Glascott is a Potterhead herself and told People this about the opportunity for the role and the atmosphere on the Crimes of Grindelwald set,
"I absolutely jumped at the chance. I was a huge fan and anything to do with magic I adore,"[…]"So when the call came in to meet [filmmaker] David Yates I was thrilled. And then when the call came that they'd like [me] to do it, I was over the moon."[…]"It was so exciting. It didn't feel like work, but this was so much fun,"[…]"Everyone there was huge fans of the Harry Potter books. It was a really fun place to be running around with a wand."
Speaking of wands…Glascott revealed she used the ACTUAL wand Dame Maggie Smith brandished during the making of the original Harry Potter films! The younger McGonagall told People this was "extraordinary". We'd call it magic. Definitely a fact we'll keep in our back pocket for Tuesday Trivia.
Fans can get a better look at Glascott in two upcoming films in 2019. The first is Supervized, a comedy about  four elderly superheroes living in a retirement home in Ireland that come together for one last mission and next she'll be seen in the existential drama The Martini Shot.
We hope we'll be seeing more of Fiona Glascott in future Fantastic Beasts films, but in the meantime you can learn more about her in the full interview from People Magazine.
A New Film for Gary Oldman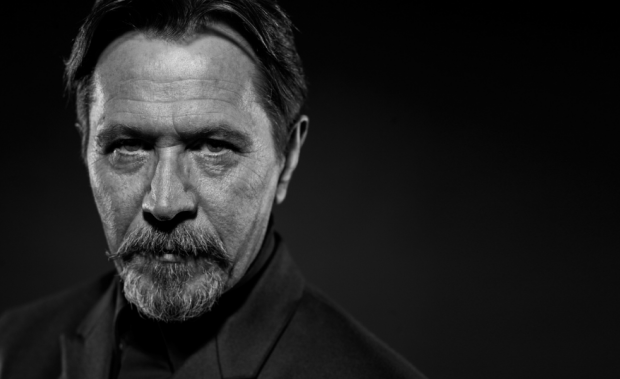 Last year's Best Actor Oscar winner and Harry Potter's beloved Sirius Black, Gary Oldman has another big screen project on the way entitled The Courier. Oldman plays the villain in this thriller opposite Olga Kurylenko. The Hollywood Reporter describes the film this way,
"Set against a gritty London backdrop, the plot sees Kurylenko play a courier whose daily deliveries are interrupted when she discovers that her latest package is a gas bomb aimed to kill the only living witness on the edge of testifying against a ruthless crime lord, played by Oldman."
Sounds like we have a little Sirius early Prisoner of Azkaban or maybe a dab of Ivan Korshunov via Air Force One headed our way in this one. We'll keep you posted on the production news!
Daniel Radcliffe to Visit Jessica Williams 2 Dope Queens
An upcoming episode of HBO's 2 Dope Queens brings together the most familiar face in Potterverse with one not so familiar yet to fans. One of the newest members of the Wizarding World, former Daily Show correspondent Jessica Williams who we had a brief glimpse of as Ilvermorny Professor Eulalie Hicks in Crimes of Grindelwald, will bring a second round of her 2 Dope Queens specials, based on her hit podcast with comedy partner Phoebe Robinson, to HBO in 2019.
Williams, who is a avid Potter fan and FOJRK (friend of J.K. Rowling) will welcome none other than Daniel Radcliffe to show on episode two of the four episode season. According to Vulture the theme of the second show is "Nostalgia" when Williams and Robinson will,
"test their friendship compatibility with Radcliffe."
We guess we'll see how these Hogwarts and Ilvermorny alums get on! Daniel Radcliffe can be seen on Jessica Williams 2 Dope Queens Friday, February 15 on HBO. Check out the teaser for season two below:

A Behind the Scenes Look at All is True with Kenneth Branagh
Sir Kenneth Branagh, acclaimed actor of stage and screen and Harry Potter's Professor Gilderoy Lockhart, is unrecognizable in his next role as the Bard himself in the upcoming drama All is True, about period near the end of Shakespeare's life about which little is known. Take a look at this newly released, behind-the-scenes look at the film, including commentary from Branagh. All is True opens in theaters February 8.

Bill Nighy's Detective Pikachu Role Revealed
We've known for awhile that Bill Nighy, who played Minister of Magic Rufus Scrimgeour in Deathly Hallows Part 1, was included in the cast of the upcoming live action adventure Pokemon: Detective Pikachu based on the video game Great Detective Pikachu, where players work with Pokemon characters to solve mysteries. When the trailer was released last fall, Nighy's unmistakable voice could be heard, but his role was still a mystery. According to We Got This Covered, the case has been solved, but it may contain spoilers, so skip ahead if you'd like to remain in the dark.
Sources close to We Got This Covered have confirmed that Nighy has been cast as the human villain of Detective Pikachu. He'll be the mayor of the city and the man responsible for creating Mewtwo, who's the aforementioned secret antagonist. From what we understand, Nighy's character will aim to control the fan favorite Pokémon for his own ends.
Now that you've been clued in, take look at the trailer again and listen for his voice at the end. Maybe the context will make more sense. Detective Pikachu opens in theaters May 10, 2019.

Warwick Davis Visits Students at UK Education and Support Centre
Warwick Davis took part in a Q&A session at a new Nacro Education centre in Westlode Street, Spalding, recently, where he spoke about the challenges he faced in his career in film and TV. He discussed his work with Dame Emma Thompson and many more, and learned more about the centre aiming to give young people better opportunities in life, allowing those aged 16-19 to achieve vocational qualifications in childcare, employment skills and retail, as well as GCSEs in Maths and English. The full story appeared in the Spadling Guardian. He told the students about the importance of determination and finding what you love:
"For me, being famous isn't at all what I set out to do in this world.
"I set out to be as good a performer and actor as I could be and the fame bit is a by-product of being successful.
"But you can achieve nobility for being good at something and so if you want to succeed, do something that you want to do and something that you enjoy."
Read more here.
A Trailer for gen:LOCK with David Tennant
David Tennant will star in Rooster Teeth's latest American anime, gen:LOCK, along with Michael B. Jordan, Dakota Fanning, Maisie Williams, Asia Kate Dillon and Golshifteh Farahani.
The first two episodes of the sci-fi series will premiere January 26th on Rooster Teeth and will run weekly until March 9th. Rooster Teeth is available on iOS, Android, Xbox One, Apple TV and on the Rooster Teeth website. The plot is summarised as follows:
"Fifty years in the future, an oppressive authoritarian force threatens to conquer the world. A daring team is recruited to pilot a new form of weaponized neuroscience that powers devastating mecha, but they must be willing to sacrifice everything to save the world."
See the trailer below:
Timothy Spall in a Trailer for Upcoming Thriller The Changeover
The U.S. trailer for The Changeover, starring Timothy Spall, just made its debut. The film first opened in New Zealand, an will move to select theaters in the U.S. and VOD on February 2nd.
A summary from First Showing is as follows:
" Based on the novel by Margeret Mahy, the film is about a teen living with her mother and brother in a poor suburb on the edge of a partially demolished Christchurch. Laura is drawn into a supernatural battle with an ancient spirit who attacks Jacko, her brother, and slowly drains the life out of him as the spirit becomes ever younger. Laura discovers her true identity and the ability within her, and must harness it to save her brother's life."
See the trailer below:
Carmen Ejogo Talks Season 3 of True Detective
Discussing her role in the newest series of True Detective, the MACUSA President herself, Carmen Ejogo, told WWD that she believes the series is "incredibly poetic", thanks to the depth written into her character's role in the story. Speaking on the series as a whole, she says:
"It's a meditation on time and love and memory, and all of these much grander, more universal, ambitious theme. Which is going to make for an emotional audience experience — but you're not really seeing it coming."
On her character, Amelia's, arc:
"I only saw maybe two or three episodes before I had to decide if I was going to sign on, and I was a little anxious about whether it was enough of a role for me, whether it was enough of a character beyond just the wife," she says. "My character is so fundamental to both bigger themes being explored and played out. It's an incredibly poetic season and I'm literally the person who delivers that poetry."
She also discusses her own experience of the entertainment industry; being sidelined as a lead actress, and her excitement at now being an actress of color in a leading role: "I'm so excited to be able to be working at this level, at this time, when that tide is starting to turn."
Read the full interview with Ejogo at WWD.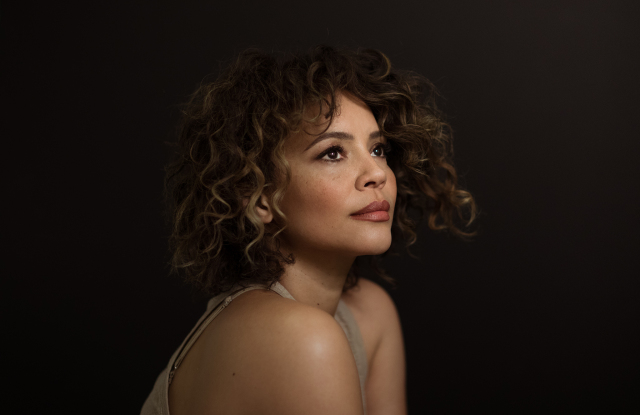 Photo: Jenna Greene/WWD
That's all for this week – check last week's round-up here!