Weekly Round-Up: Robert Pattinson Talks Batman, Chris Rankin to Host Potter Reunion Panel, Tom Felton's New Netflix Film & More!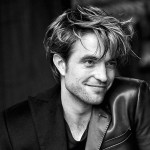 Sep 08, 2019
We went Back to Hogwarts this week and another magical school year began. Leakycon announced Stan Yanevski, Durmstrang Triwizard Champion Viktor Krum, will be joining the Boston lineup next month for their 10th anniversary, Hogwarts Mystery, the Harry Potter mobile roleplay game added a new Quidditch feature and a behind-the-scenes look Universal's newest ride, Hagrid's Magical Creatures Motorbike Adventure, aired this weekend on NBC. We shared news on a contest to stay in a Hagrid's Hut-themed bed and breakfast during the holiday season and the premiere of the Dark Arts at Hogwarts Castle at Universal Orlando for Halloween. We capped off the week hashing out new rumors of a Cursed Child movie and shared an exclusive statement from the franchise before heading to Times Square for the magical reveal of the Harry Potter play's new global look!
This week in our Harry Potter and Fantastic Beast Round-Up Tom Felton will star in a new Netflix film, Emma Thompson pens an op-ed on climate change, Robert Pattison talks Batman in Venice, another film for Jason Isaacs, new trailers for Michael Gambon, David Tennant and Bill Nighy and more.
REMINDER: Enter our $1000 giveaway with Classic Stills before September 13th (UK and US only) and our giveaway with CineConcerts to a UK show of your choice this month before September 10th! 
A New Netflix Film for Tom Felton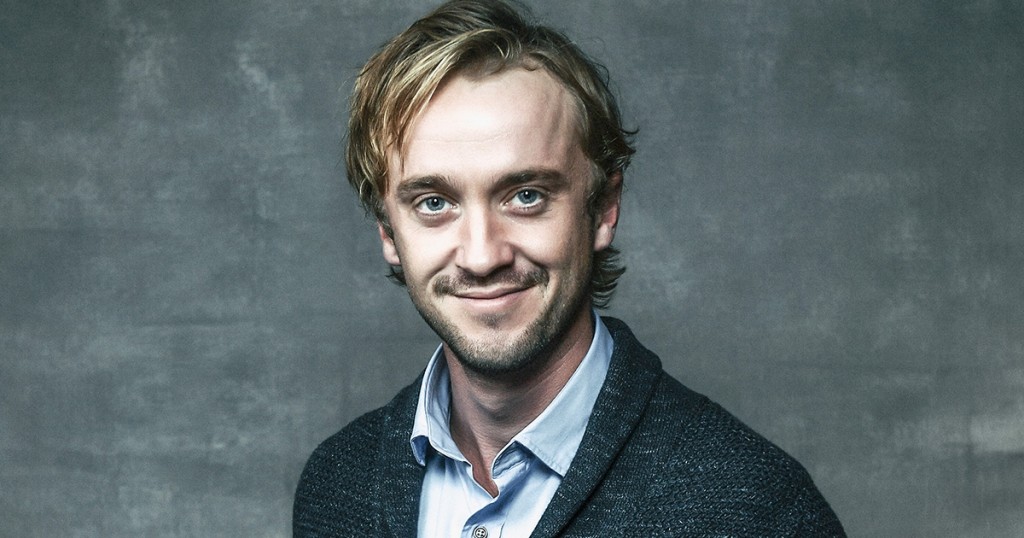 Tom Felton has a new role on the small, and perhaps, the big screen. The Hollywood Reporter shared earlier this week that Felton would be joining the cast of Netflix upcoming film Babysitter's Guide to Monster Hunting. The film is an adaptation of the popular kids novel series by the same name. THR describes the plot,
"the film will follow first-time babysitter Kelly Ferguson, whose charge is kidnapped by the Boogeyman. She then discovers a secret society of fierce babysitters who protect children — and an entire world of monsters she will have to fight in order to save the child she's looking after."
No word yet on Felton's character or a release date, but according to THR principle photography has already begun in Vancouver. Have you read Babysitter's Guide to Monster Hunting? If so, give us a prediction on Felton's role!
Emma Thompson Writes Op-Ed on Climate Change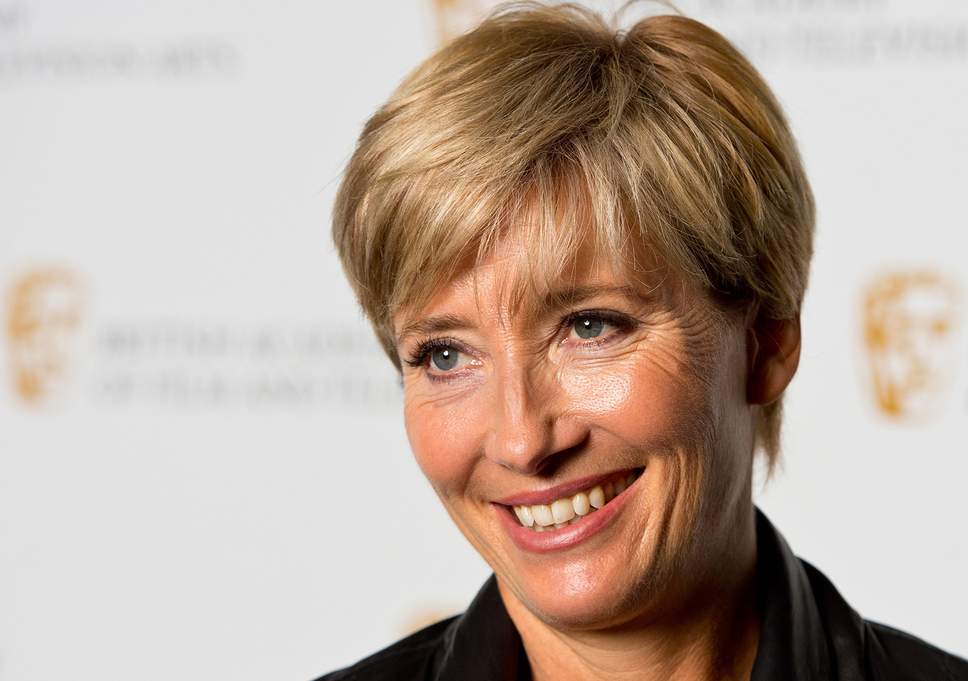 Dame Emma Thompson, the award-winning actress and activist who's known to Potter fans as Divination Professor Sybill Trelawney, has written an opinion piece on climate change published this week on CNN.com. Prompted undoubtedly by recent extreme weather-related devastation, Thompson shares her feelings on the urgency of the situation for the planet as a whole,
"Now, after the five hottest years on record, as the Amazon burns and Greenland melts, the world is waking up to the fierce urgency of the climate emergency we have created. Again, everything depends upon what we do now."
And continues with possible remedies,
We are a planet-changing species, and that ability to control our environment can be used for good. It can replace the engines of pollution with clean machines and systems that can share our world with wildlife and wilderness.
We don't know about you, but we might put stock in words coming from a former wizard known for her prophecies. Thompson's recent op-ed on climate change can be found in its entirety on CNN.com
Robert Pattinson Talks Batman at the Venice Film Festival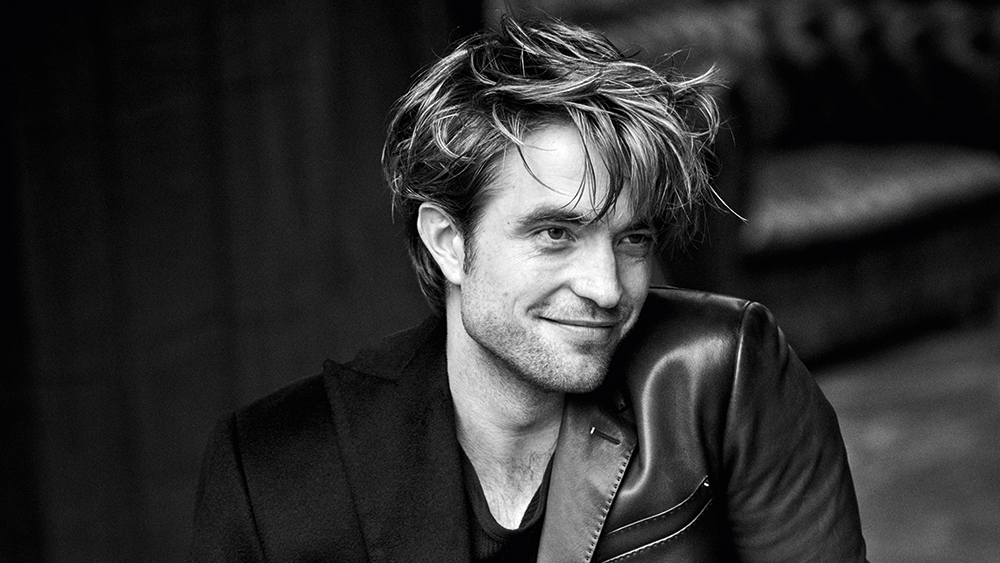 Image credit: Matthew Brookes for Variety
Robert Pattinson is one busy former Hufflepuff these days. Harry Potter's Cedric Diggory has been filming the epic drama Tenet with acclaimed director Christopher Nolan and he's been making press appearances for the upcoming release of The Lighthouse. As most Potter fans know, Pattinson is the next actor to play the iconic title role in DC's next big screen iteration of Batman. Last week at the Venice Film Festival Pattinson sat down with Variety to talk about  his Lighthouse experience and being cast as the next Caped Crusader for the cover of their September.
Pattinson said this about working on The Lighthouse, the fantasy horror film based on a true story about two lighthouse keepers stranded for months at sea off the coast of Maine,
"It's so rare when you can basically have a script that gives you leeway," says Pattinson, who plays opposite Willem Dafoe as keepers of a lighthouse in the middle of nowhere. "There was basically no parameters on how far you can go with something. That happens so rarely. It's kind of, literally, you can amp stuff up so high. You have total freedom."
The Lighthouse received rave reviews at its premiere in Cannes last spring and continues to do so at other film festival screenings.
About being cast as the next Batman he said,
"It's maybe the craziest thing I've ever done in terms of movie stuff," Pattinson says. "I put it on. I remember saying to Matt, 'It does feel quite transformative!' He was like, 'I would hope it does!!! You're literally in the Batsuit.'" Pattinson describes that moment. "You do feel very powerful immediately," he says. "And it's pretty astonishing, something that is incredibly difficult to get into, so the ritual of getting into it is pretty humiliating. You've got five people trying to shove you into something. Once you've got it on, it's like, 'Yeah I feel strong, I feel tough, even though I had to have someone squeezing my butt cheeks into the legs.'"
Check out Variety's full interview with Pattinson and watch for coverage of him at the upcoming Toronto Film Festival this weekend. The Lighthouse opens in theaters October 18 and just ahead of the opening Variety announced that Pattinson will be honored at the Mill Valley Film Festival October 5 for his work.
Another New Project for Jason Isaacs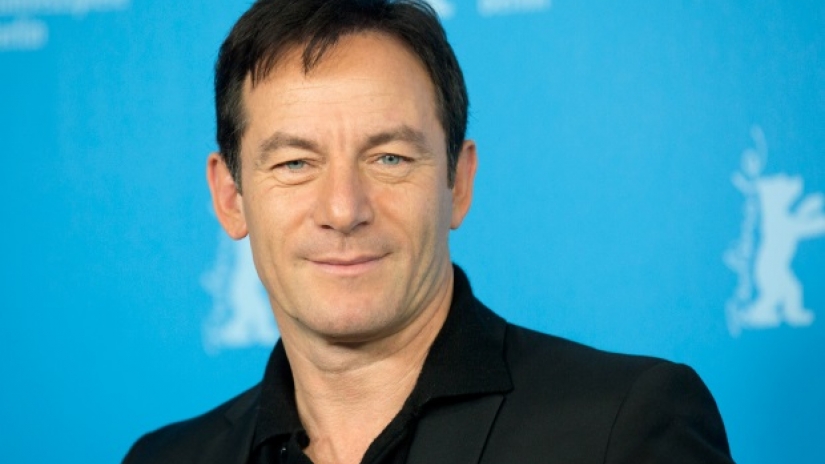 Jason Isaacs, better known as Death Eater Lucius Malfoy, frequently appears in our weekly round-up. Between TV and movies, it seems he's always got a new project in the cauldron. In his newest film, Twisting My Melon, he's been cast once again as the dad of a musician. Interestingly, in another upcoming biopic, Spinning Gold, he plays the father of a music producer. We're not sure yet if he'll qualify for father of the year in either of these roles, as in his Potter days, but we'll keep an eye on the production status. The film also stars Holliday Grainger who plays Robin Ellacott in the TV adaptation of J.K. Rowling's Strike Series. We're excited to see Isaacs on screen again.
Are you watching the new Netflix fantasy series The Dark Crystal: Age of Resistance? Isaacs voices the Emperor of Thra in the story told completely with puppets. In a new interview with Collider he has this to say about the show,
"It's an epic quest that's got romance, terror, thrills, politics, peril, triumph and disaster, and it's completely resonant, politically and contemporarily, but without ever shoving that [in your face]. I thought, "Okay, these people really know what they're doing, and they've done it properly. No one's exploiting anything. They're celebrating something."
We don't know about you, but that description makes us want to hold on to our Netflix subscription! Go to Collider for their full interview with Isaacs. 
A New Featurette for Judy with Michael Gambon
It's always a treat for Potter fans to see Michael Gambon, Albus Dumbledore in the last six Harry Potter movies, on screen at the theater. In his latest film role he plays Bernard Delfont, the Russian owner of the London nightclub Talk of the Town where Judy Garland performed in her later years as depicted in the upcoming biopic Judy starring Renee Zellwenger. Get a glimpse of Gambon below in a new featurette for the film which premiered last weekend at the Telluride Film Festival to major critical acclaim. Unfortunately Gambon doesn't appear for an interview in the clip. Hopefully we'll see much more of him when Judy opens in theaters September 27.

A New Trailer Ahead of TIFF for Hope Gap with Bill Nighy
Bill Nighy, who played Minister of Magic in Harry Potter and the Deathly Hallows Part 1 ,stars in the upcoming drama Hope Gap which premieres this week at the Toronto Film Festival. Here's the synopsis according to The Digital Fix
"it tells the story of web designer Jamie returning to his parent's bohemian coastal home for the weekend, preparing for the theatrics of poetry editor Grace and history teacher Edward as they argue in the kitchen. But when Edward pulls Jamie aside to reveal that after 29 years of marriage he's had enough and his bags are packed, it's clear that an almighty storm is about to descend. It turns out that Hell hath no fury like a 60-something divorcée."
Take a look at the trailer below for Hope Gap which will have its UK premiere at the London Film Festival after TIFF.

Nighy has also joined the voice cast of the upcoming animated feature Dragonkeeper. Here's the story according to Deadline 
Dragonkeeper centers on Ping, a slave girl who dreams of freedom while looking after imprisoned dragons in the Emperor's castle. One fateful day a dragon escapes forcing Ping to go on a mission. She must deliver the last dragon egg to the ocean and save the dragons from extinction. On her journey she learns to unlock her special powers as she discovers she is the last true dragonkeeper.
Nighy will play a character named named Danzi.
There's another opportunity this Christmas to see Nighy – along with Emma Thompson and the late Alan Rickman – in a screening of Love Actually!
The Final Preview of Criminal starring David Tennant
David Tennant, who's known in the Potterverse as Barty Crouch, Jr. stars in the upcoming Netflix crime drama Criminal. The 12-episode, four-part series is being deemed an interrogation anthology that takes place in four different countries, three episodes per country according to Variety. Take a look at the final trailer for the Criminal below which premieres September 20 on Netflix.

Victoria Yeates Cast in Season 2 of  A Discovery of Witches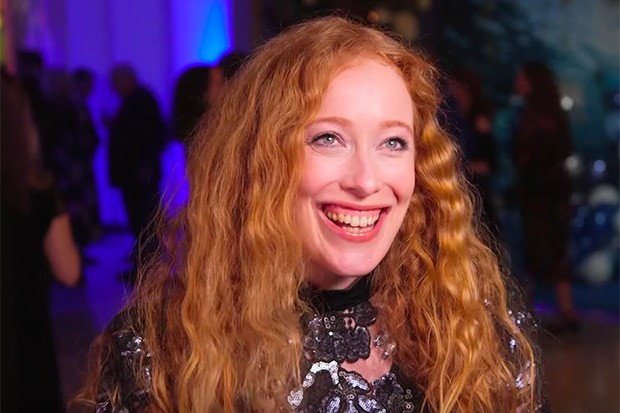 It may be awhile until we see Newt Scamander's assistant Bunty on the big screen again, but the actress that plays her will soon cast magic on TV. Victoria Yeates is joining season two of the Sky One fantasy A Discovery of Witches. The series, which is based on the All Souls trilogy by Deborah Harkness, follows the story of a university professor who discovers she's a witch and her romance with a vampire. According to the RadioTimes Yeates will play a witch in season two. The series also stars Strike Series/Harry Potter crossover Elarica Johnson and Adrian Rawlins who played the adult James Potter in the Potter films. Season 2 of A Discovery of Witches will air in early 2020.
Samantha Morton Shares a Behind-the-Scenes Look at the New Season of The Walking Dead
The actress who played Credence Barebone's abusive wizard-hating adoptive mother Mary Lou Barebone joined the cast of The Walking Dead as a new breed of antagonist. Samantha Morton plays Alpha, the leader of the savagely violent Whisperers, a group of zombie apocalypse survivors who carve up Walkers and wear their skin. Ahead of the season 10 premiere Morton gives fans a behind-the scenes look at what's to come. We didn't spy any glimpses of Fantastic Beasts Dan Fogler in this clip but stay tuned for him as well this season as music teacher Luke when season 10 of The Walking Dead premieres October 6 on AMC.

Chris Rankin to Host Potter Reunion at Literary Festival
We always love a good Potter reunion! Chris Rankin, Percy Weasley from the Harry Potter films and special guest at the upcoming 10th Anniversary of Leakycon, is set to host a conversation with three of his fellow Wizarding World alumni at the Crickhowell Literary Festival. Rankin will talk stories from the Potter set with James Payton who played Frank Longbottom, Georgina Leonidas, who played Katie Bell and Hugh Mitchell, Colin Creevey in Chamber of Secrets. The event sounds like magic to us! If it's anything like having Payton and Leonidas at Leakycon Dallas, we know it will be! Tickets for the Crickhowell Lit Fest September 28- October 6 can be found on their website.
I am looking forward to this immensely!!!

Come and join us for a chat and a laugh at Crick Lit Fest ?

Weasley, Bell, Creevey and Longbottom. ? https://t.co/R4m0avogpm

— Chris Rankin (@chrisrankin) September 7, 2019
Waiting for the Barbarians with Johnny Depp Premieres in Venice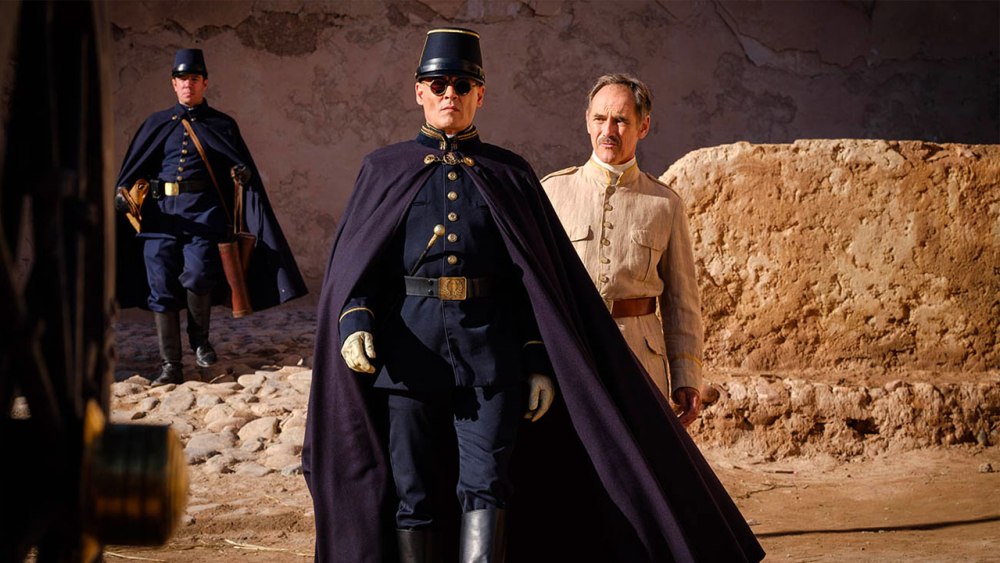 Fantastic Beasts Gellert Grindelwald, Johnny Depp, was on hand for the premiere of his next film at the Venice Film Festival this weekend. Waiting for the Barbarians, which also stars Robert Pattinson, is the  film adaptation of J.M. Coetzee's 1980 novel by the same name. Depp plays the sinister Colonel Joll who leads an expedition of special forces through a colonial territory capturing the native people he refers to as barbarians and later tortures them. Pattinson is a warrant office for the Empire sent in to replace the magistrate who had been presiding over the town. According to Variety, Depp had this to say in Venice about his character and the glasses director Ciro Guerra added to his costume,
"When Ciro came up with that shape…They were threatening; they were menacing somehow," Depp said. And "the fact that he didn't take them off," added to the threat.

"He wore them to make the magistrate as uncomfortable as possible," Depp added.

"I think he's learned a number of tricks over the years. He realized that stillness and silence and quiet, and holding your response to a question, is quite disturbing to the person on the other side," Depp went on to point out."
No word yet on a wide release for Waiting on the Barbarians.
Clemence Poesy Brings Short Film to Venice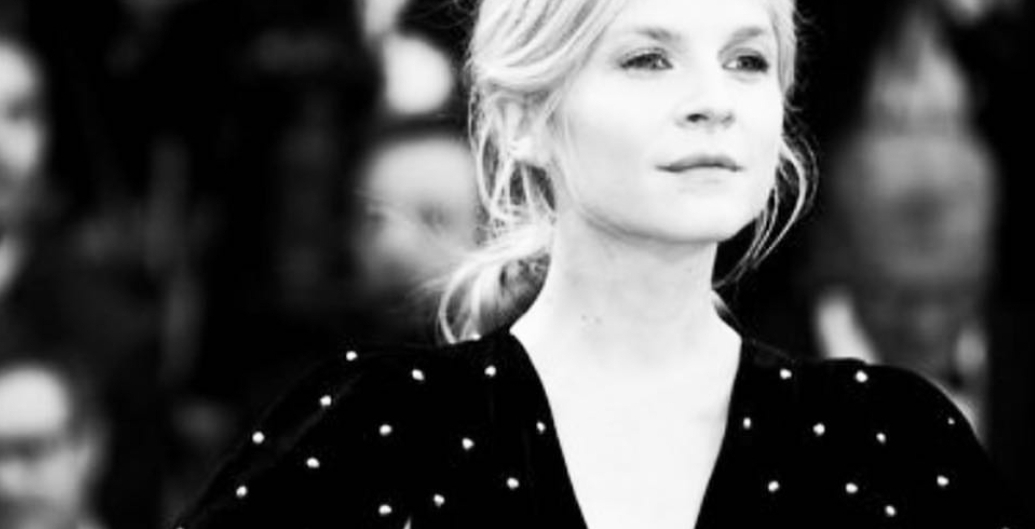 The Potterdom knows Clemence Poesy as Beauxbatons's Fleur Delacour on screen, but recently she's been the creative force behind a project that received critical acclaim at the Venice Film Festival. Poesy wrote the screenplay for the short film Le Coup Des Larmes (The Tears Thing). The Festival website give this synopsis for the story,
Florence is an actress. Preparations for her new role will challenge her in a way she could never have seen coming…
According to Italian Elle Poesy was in attendance at the premiere but had to leave unexpectedly. They also note in the article that she is pregnant! We hope all is well and send congratulations on her film.
That's all the Harry Potter and Fantastic Beasts actors news for the first week in September. Check back in with Leaky for a round-up coverage piece on the Wizarding World actors at the Toronto Film Festival, coming soon.