Weekly Round-Up: A New Look at Emma Watson in Little Women, Helena Bonham Carter Receives British Icon Award and More!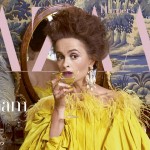 Nov 03, 2019
There is always magic in the air the week of Halloween in the Potterverse and this year was no different. J.K. Rowling wrote a love letter to Europe to be included in a collection of essays published in response to Brexit, we reported what we learned at Leakycon on Wand Lore, fine art photography company Classic Stills released their new Prisoner of Azkaban collection and Evanna Lynch's Chickpeeps vegan podcast returned for season two. We interviewed transformation artist Jaremi Carey on 31 Days of Wizardry, shared MinaLima's new illustrated edition of Alice in Wonderland, reviewed the new Cursed Child behind the scenes book, and attended a CineConcerts performance of Goblet of Fire at Royal Albert Hall! And, ICYMI we premiered the Halloween episode of our YouTube series Magical Emporium hosted by Guinness World Record holder Victoria Maclean!
This week in our Harry Potter and Fantastic Beasts actors round-up Emma Watson's featured in a new poster for Little Women, Helena Bonham Carter receives a British Icon Award, Game of Thrones prequel starring three Wizarding World actors is cancelled, Jim Broadbent is cast in a new film, Emma Thompson talks Last Christmas on the film's press tour, Julie Walters is nominated for a British Independent Film Award and more!
New Character Posters for Little Women Starring Emma Watson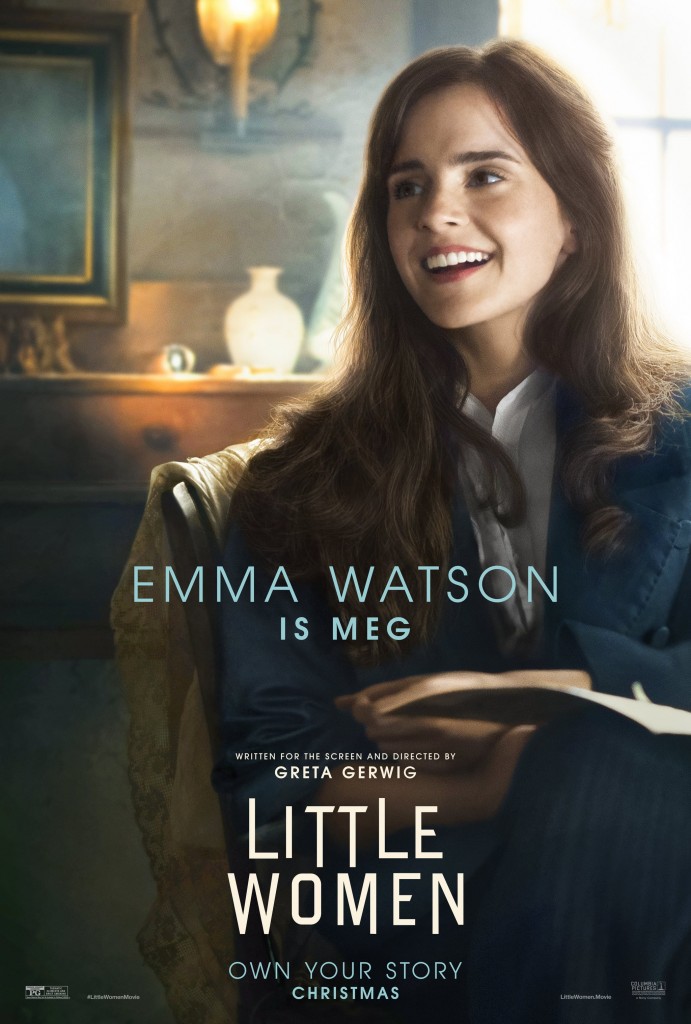 Stunning new character posters were revealed of the star studded cast of the highly anticipated adaptation of Little Women including Hermione herself Emma Watson. Watson plays eldest sister Meg March in the upcoming re-envisioning of the classic from award-winning director Greta Gerwig. Being a Harry Potter fan since he was young, her co-star Timothee Chalamet, of Call Me By Your Name fame, made a confession this week on Late Night with Seth Myers that even he was a little star struck when meeting the iconic Harry Potter actress. Check out the interview below. Little Women opens in theaters worldwide Christmas Day.

Game of Thrones Prequel with Wizarding World Actors Cancelled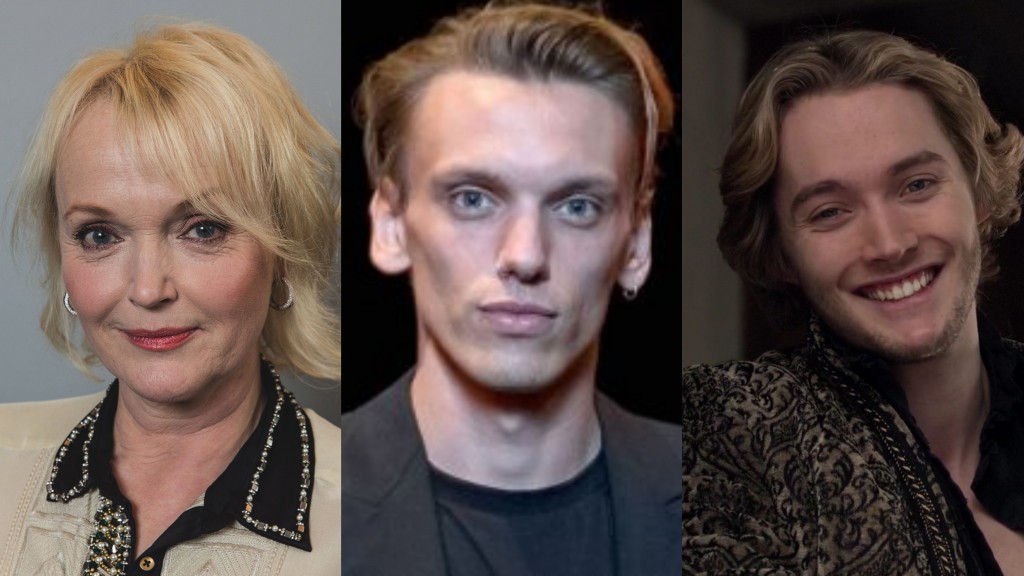 HBO revealed this week that the first proposed Game of Thrones prequel starring Miranda Richardson, Rita Skeeter, Jamie Campbell Bower, young Gellert Grindelwald, and Toby Regbo, young Albus Dumbledore, had been cancelled though the pilot had already wrapped last summer. On the heels of the announcement and news of Warner Bros upcoming streaming service HBO Max, HBO announced a new prequel in the works titled House of Targaryen. Maybe if we're lucky the Potter alum will be recast. We do wonder if there would be a scheduling conflict in the coming year for the two Fantastic Beasts crossovers assuming they're back for number three!
Helena Bonham Carter Receives Harper's Bazaar British Icon Award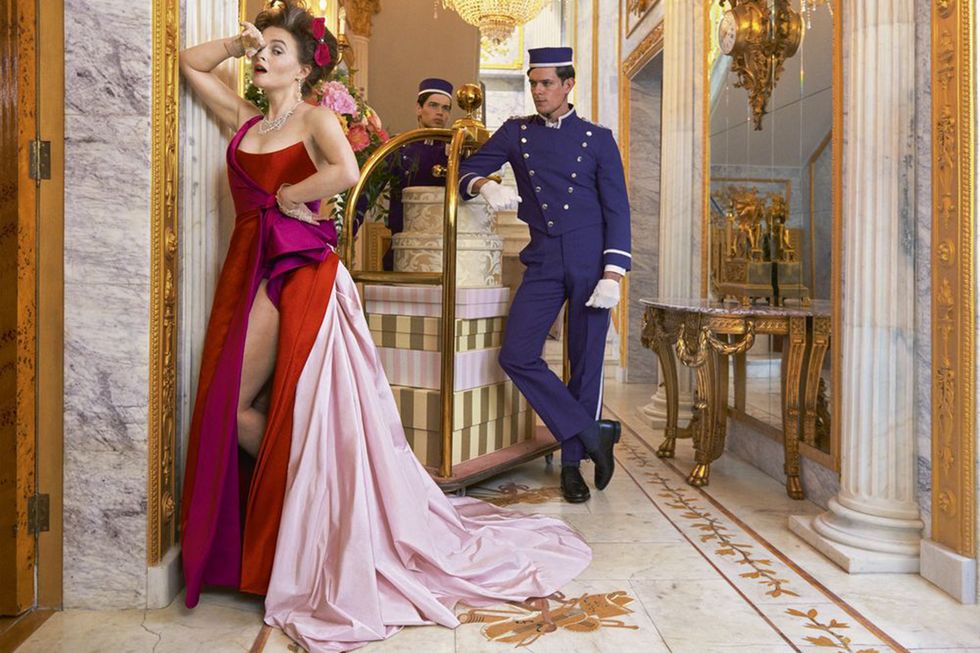 Just ahead of Helena Bonham's premiere in the popular Netflix period drama, The Crown, the actress known best to Potter fans as Bellatrix Lestrange has been the subject of a few in depth features including one from Harper's Bazaar who recently presented her with their British Icon Award  and another from Vulture.  Take a look at Bonham Carter's full interview with Vulture on acting, her role as Princess Margaret and working with men in the industry that have "gotten in trouble."
The Harry Potter baddie dons the cover of Harper's Bazaar's December issue. Inside she discusses dealing with fame, meeting Princess Margaret in life and after and working in the entertainment business after 50.
She tells a story about meeting the Princess, who was a friend or her uncle's, at a party,
"Margaret was on her own with a drink in her hand and she talked to me. She said, "Oh, Helena, you are getting better, aren't you, at acting,"[…}"Typical Margaret!"
She also shares how she used a psychic to connect with Margaret postmortem,
"It sounds ridiculous," she admits. "I know most people will be like, "Oh God, she really is mad," but I definitely feel there are energies and people who stick around…"

"My psychic friend said, 'Oh, Margaret's here, does that mean anything?' I said,' Can you ask if there are any tips?', sort of as a joke, and it was actually very useful. She said she was glad it was me, not the other actress they were considering, which is very Margaret – the thing with her is she was often ambivalent, she'd say something and you'd wonder, was that a compliment or a put-down? And then she said, 'You're going to have to scrub up, you really are.'"[…] "She also told me that her cigarette holder was as much a weapon for expression as for what it actually did, and I thought, "Oh, that's a good one…" 
Bonham Carter received the British Icon Award from Harper's Bazaar at their 2019 Women of the Year ceremony seen below. Her full acceptance speech can be found on Harper's Bazaar UK. Helena Bonham Carter can be seen in season three of The Crown beginning November 17 on Netflix.

A New Film Role for Jim Broadbent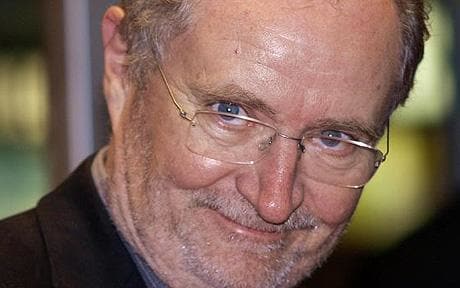 Jim Broadbent, who Potter fans know as Potions Master Horace Slughorn, has been cast in the upcoming comedy The Duke opposite Helen Mirren. Here's the synopsis according to Deadline 
 (The film)"is based on the real-life story of 60-year-old taxi driver Kempton Bunton who, in 1961, stole a Goya painting from the National Gallery in London. Bunton sent a ransom note saying he would only return the picture on the condition that the UK government agreed to provide free TV for the elderly. However, it turned out he was spinning a web of lies, with the full story not emerging for another 50 years. The incident was the first, and still only, theft in the National Gallery's history."
Producer Nicky Bentham told Deadline this about casting the former Hogwarts professor in the role,
Broadbent was such a clear frontrunner for the lead role that Bentham says they didn't even write a list, "If you look at the pictures [of Bunton] it's hard to imagine anyone else." Luckily he responded quickly and positively to the material, as did Mirren when sent the screenplay.
Production begins on The Duke in January.
Emma Thompson on the Last Christmas Press Tour
Emma Thompson, made the talk show rounds this week for her upcoming film Last Christmas. The actress who played Divination Professor Sybill Trelawney, wrote the script for the new holiday rom com based on Wham's 1984 song by the same name. Check out her appearance below on Late Night with Seth Myers when she discusses the genesis of the film, meeting George Michael and late night filming in London.

On Live with Ryan and Kelly Thompson hilariously describes her experience receiving her Damehood honor from Prince William.

Last Christmas opens in theaters everywhere November 8.
Julie Walters Nominated for BIFA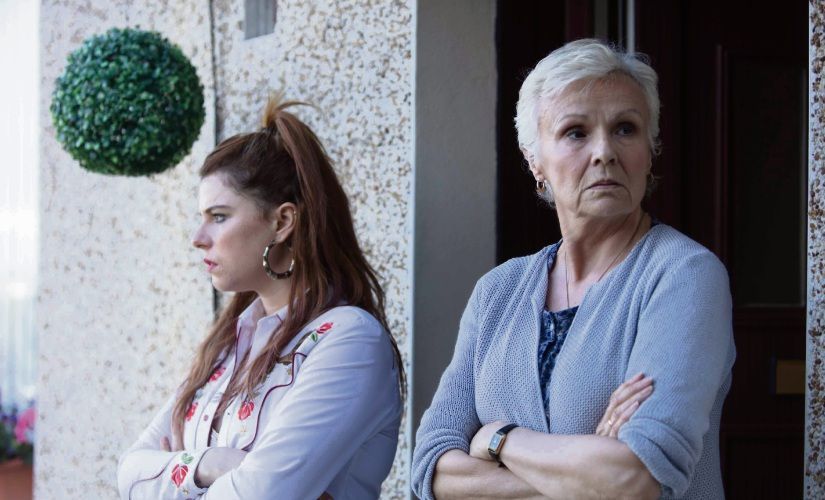 Julie Walters, best known as Molly Weasley to Potter fans, has been nominated for Best Supporting actress by the British Independent Film Awards for her role in the comedy drama Wild Rose. Walters plays a mother in this film, as well, to a daughter who is also a mother just out of prison aspiring to leave her home in Glascow and make it big as a country music star in Nashville.
Also on the list of nominations from the world of J.K. Rowling is Tom Burke, the actor who plays Cormoran Strike in the TV adaptation of Rowling's Strike Series. He's been nominated for Best Actor for The Souvenir. Harry Potter costume designer Jany Temime has been nominated for Best Costume Design for the Judy Garland biopic co-starring Michael Gambon, Judy.
Congratulations to all. The full list of nominees can be found on Awards Circuit. The 2019 BIFA awards will be announced at a gala ceremony, in London, on December 1.
A First Look at David Tennant in Deadwater Fell
A first look has been revealed at David Tennant, Harry Potter's Death Eater Barty Crouch, Jr., in the upcoming 4-part crime drama Deadwater Fell. The series takes place in a small Scottish community, where Tennant plays local doctor Tom Kendrick who is suspected of killing his wife and children. Tennant, is also an executive producer on the show, which will air sometime in 2020.
Fantastic Beasts Actor Updates
A Sneak Peek of Zoe Kravitz in High Fidelity
Zoe Kravitz, Fantastic Beasts Leta Lestrange is producing and starring in the upcoming 10-episode reboot of the 2000 romantic comedy High Fidelity based on the 1995 British novel by the same name. Her role, which was played by John Cusak in the film, portrays a music store owner obsessed with pop culture. Along with the reveal of first look images, Kravitz spoke to EW about the new version,
"We, of course, had to modernize the world,"[…]"Now we are dealing with people who are not only obsessed with pop culture, but also nostalgia. Surprisingly, I don't think the character has changed much. Of course, it's my own interpretation, but the heart of the character is very much the same. Changing the character from male to female did not change the kind of person we are dealing with."
There's been no shortage of news about Kravitz recently who was cast as Catwoman opposite Robert Pattinson's Batman. Along with news of her Batman shooting schedule came speculation that she may be working around production of Fantastic Beasts 3. More will be revealed…
High Fidelity premieres Valentine's Day 2020 on Hulu.
Netflix Buys New Film with Callum Turner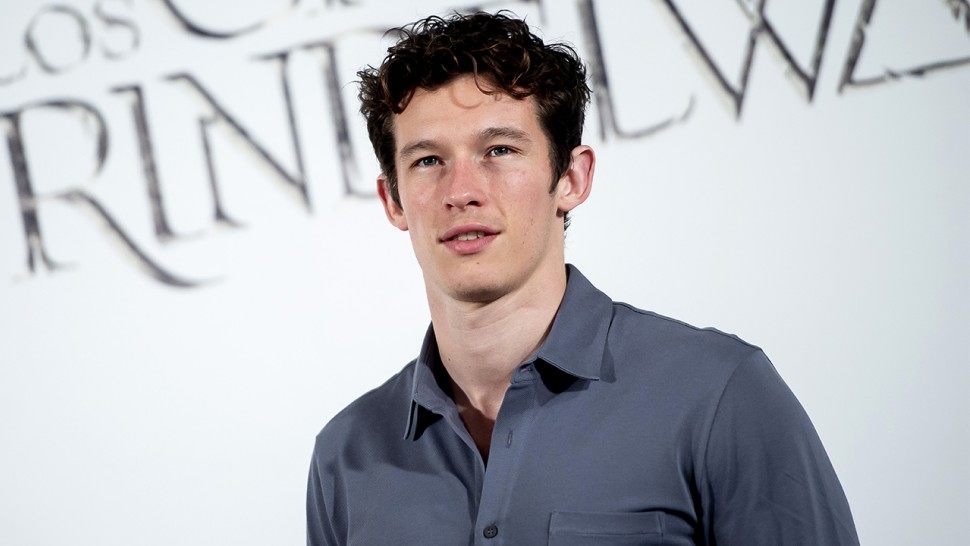 Kravitz's Fantastic Beasts husband Theseus Scamander, Callum Turner has a film in the works just off the successful BBC spy drama The Capture. Here's the synopsis from Variety for The Last Love Letter From Your Lover based on the  best-selling novel by Jojo Moyes,
"…a dual-narrative love story that follows Ellie (Jones), a young journalist in contemporary London who uncovers a series of love letters recounting a star-crossed affair in the 1960s. That romance between Jennifer Stirling (Woodley) and Anthony O'Hare (Callum Turner) is so intense that Ellie becomes obsessed with finding the couple and discovering how their story ended. Moyes' book is a favorite of many readers, having sold over three million copies worldwide."
Netflix has purchased rights to the film which began production in Mallorca and the UK. Make sure he's ready to go in February! No word yet on a release date.
Carmen Ejogo on Rattlesnake in a New Interview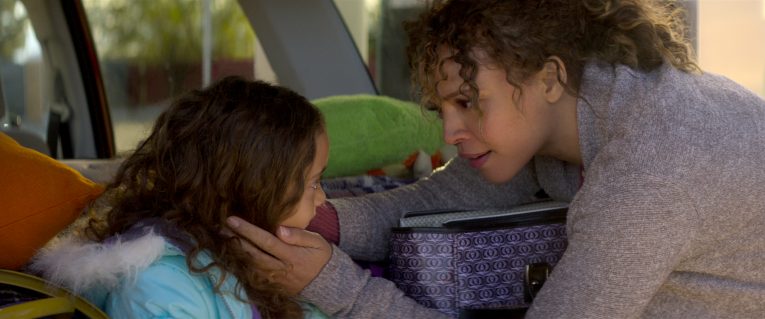 Carmen Ejogo, who Wizarding World fans know as MACUSA President Seraphina Picquery in Fantastic Beasts, stars in the newly released Netflix thriller Rattlesnake as a mom who's charged with kill a stranger to repay a mysterious woman who has saved her daughter from a rattlesnake bite.
Ejogo talked to Black Film recently about the role. She mentioned her Fantastic Beasts character when they also asked her if there was any particular genre she would like to work in,
"Yes. Watchman is really intriguing me right now on HBO because you have Regina King playing a superhero. She's older than I am and I'm extremely excited by the idea that in the same way you can have 50 year old men play superheroes, we are starting to see women over the age of 30 and 35 being given enough screen time (in those roles) and that excites me. I think women are more complexed and more interesting and more dynamic as they get older. The idea of having more female superheroes that are over the age of 30 is exciting to me. That's something I'd love to play more in. Seraphina Picquery in the Fantastic Beasts films is a superhero in her own right. For the kids of color, Seraphina was really one of the cosplay characters and it really excites me that when I see kids of all ages cosplaying and turning themselves into Seraphina."
We love that Ejogo has been paying attention to Wizarding World fans! We hope to see more of her in future installments.
Kevin Guthrie in an Upcoming Movie Musical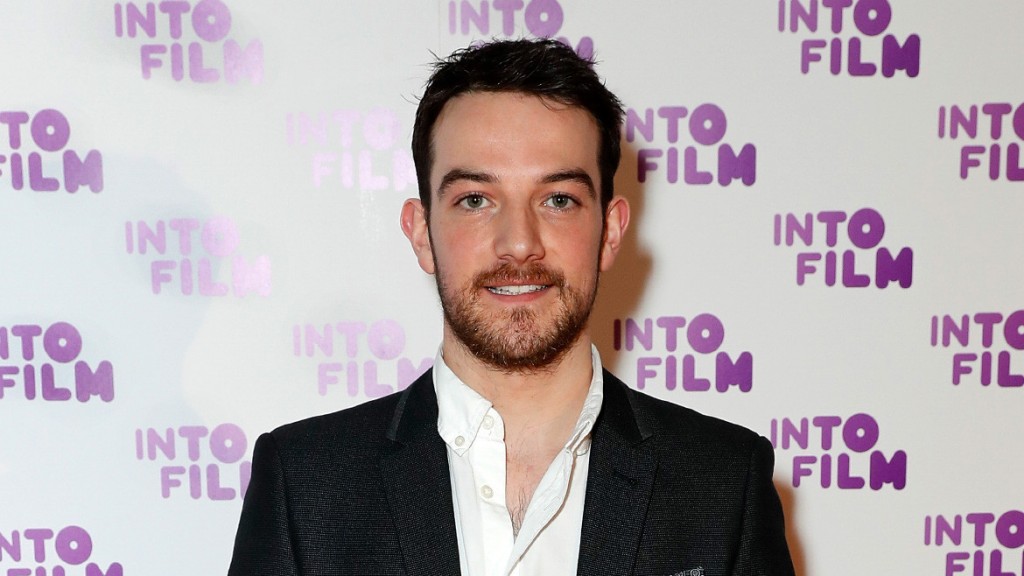 Kevin Guthrie who plays Grindelwald acolyte Abernathy in Fantastic Beasts has been cast in the upcoming movie musical Land of Dreams. The Wizarding World actor plays a character named Owen the film which is set in New York in the 1920s described this way by Variety
"…a love story between Eva (Shulha), a young immigrant who works as a dishwasher and dreams of becoming a singer, and Armie (Blagden), a virtuoso pianist with a fervid imagination."
Filming began recently on what Variety calls an "ambitious and unusual pic". We'll be interested to see if Guthrie sings in the film. Perhaps he's included in this Wizarding World Christmas album we've heard so much about from Dan Fogler. We're guessing Guthrie will be done with this project by February in time to begin Fantastic Beasts 3 since he stepped through Grindelwald's ring of fire unharmed last we saw him.
That's all the actor's news we've got for you this week but there's no doubt we'll have more soon! And ICYMI check out the Halloween episode of our YouTube series "Magical Emporium" hosted by Guinness World Record holder Victoria Maclean!