Weekly Round-Up: David Bradley 'Doctor Who' Announcement, San Diego Comic Con Appearances & More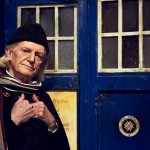 Jul 03, 2017
The past week marked the 20th Anniversary of Harry Potter and the Philosopher's Stone,  interviews from the cast of Cursed Child on the magic of Potter and a talk with MinaLima (and news on their Pride celebrations in London).Trailers from Potter alumni and Fantastic Beasts actors and sneak peaks at more Harry Potter Funk Pop Vinyl collectibles are also available to enjoy.
We also received news on Universal's plans for augmented reality rides, more art from Pottermore, rehearsal images from Evanna Lynch in Disco Pigs, and even a new PotterCast episode!
In our latest round-up, catch up with Warwick Davis, San Diego Comic-Con appearances from Tennant and Isaacs, more on Tom Felton in The Flash and David Bradley in Doctor Who, campaign support from Rupert Grint and Emma Thompson and more:
David Bradley Confirmed For Doctor Who Christmas Special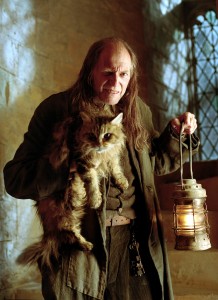 Fans of Doctor Who will be aware of Bradley's role as William Hartnell (who portrayed the First Doctor) since the 50th anniversary special, An Adventure In Space and Time, and this week's episode – without spoiling – gave even more importance to his role!
Writer Steven Moffat has confirmed we'll see more of Bradley in the series, as he will be key to the Christmas special (as predicted in previous Leaky coverage here). Beware of spoilers, and read more here.
Warwick Davis On The Importance of Harry Potter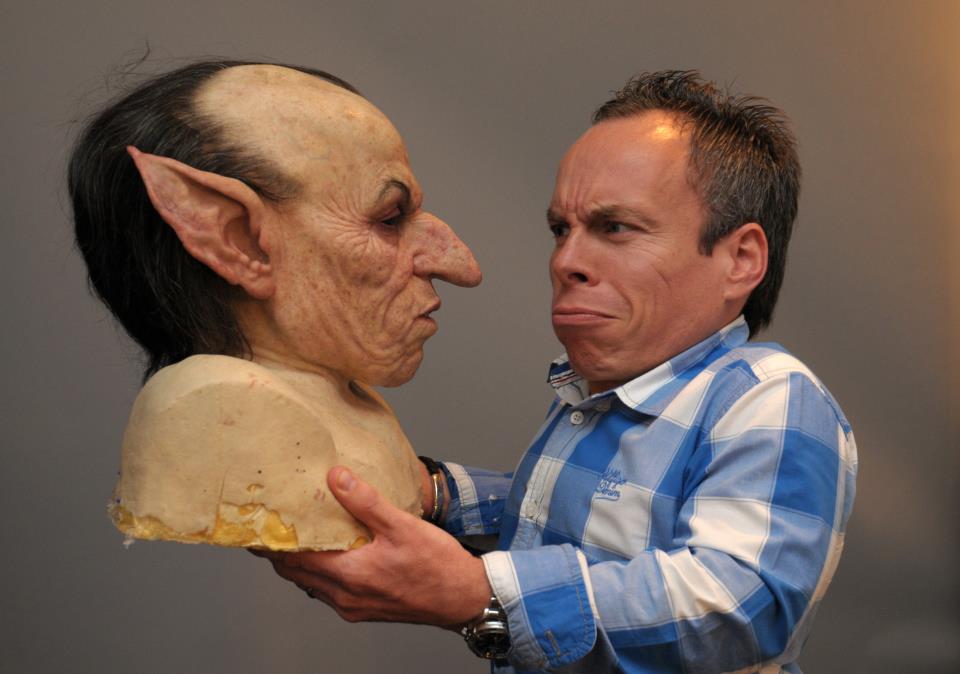 In a recent interview with Paul Ross of talkRADIO to celebrate the 20th anniversary of Harry Potter and the Philsopher's Stone, Davis spoke about the Harry Potter filming process, which he said involved a "great deal of time and effort to bring to the screen" and a "responsibility to J.K. Rowling and the readers". He noted that although they put a lot into the films  "nothing quite lives up to the imagination". He spoke more about the films he's starred in, and the importance of bringing the Potter films to life and the impact of the books on children's imaginations and literacy. Listen to the full interview here.
Academy Invites for Harry Potter and Fantastic Beasts actors: 
In an effort to diversify membership, the Oscar-granting Academy have sent 774 invites for membership to people working in the arts, and various Potter and Fantastic Beasts actors have received invitatons. These include Warwick Davis (Griphook / Professor Flitwick), Tom Felton (Draco Malfoy), Domhnall Gleeson (Bill Weasley), Rupert Grint (Ron Weasley) and Zoe Kravitz (Fantastic Beasts's Leta Lestrange). Congratulations to them all! Read more at The Hollywood Reporter here.
Emma Watson at The Circle Premiere
Emma recently attended the Paris premiere for new film The Circle, and dispersed a few copies of The Handmaid's Tale around the city whilst she was at it! Take a look below and watch the film on Netflix now.
Emma Watson at #TheCircle premiere in Paris. June 21, 2017 pic.twitter.com/PQejmJFPzy

— ㅤ (@archivewatson) June 21, 2017
The Late Sir John Hurt to be Honored with BFI Season
In honor of the late actor Sir John Hurt, who portrayed Ollivander in the Potter movies, the BFI Southbank in London will dedicate an entire season of TV and film to his six decade long career in January 2018.
We're thrilled to announce that we will pay tribute to the great Sir John Hurt in January 2018 with a season at BFI Southbank pic.twitter.com/gdgKdt42yV

— BFI (@BFI) June 25, 2017
Stephen Fry (Potter's UK audiobook reader), Toby Jones (voice of Dobby) and more spoke at a memorial for the late actor recently, where the season was announced.
More on BFI's John Hurt season at Digital Spy here.
Jason Isaacs in Star Trek Storyline Reveal & San Diego Comic Con
Jason Isaacs's role in Star Trek: Discovery is being kept under wraps, but one thing we DO know is that he's going to portray Captain Lorca of the U.S.S. Discovery, one of two ships in the series (the other being Starship Shenzhou). The series will centre around Berham, originally the Starfleet First Officer on the Shenzhou and the first human to attend the Vulcan Science Academy. She moves from the Shenzhou to Lorca's Discovery, and that choice "affects the entire universe", according to show runner Gretchen J. Berg. Read more here.
The cast and creatives on board Star Trek: Discovery will also be attending San Diego Comic Con on July 22nd, and given that the story and cast have been kept so under wraps, it's an exciting opportunity to ask questions and learn more!
#StarTrekDiscovery is coming to @Comic_Con​! Join cast and creatives on Saturday, July 22, 2:30PM PT in Ballroom 20. #SDCC2017 pic.twitter.com/NlHT3cAG1I

— Star Trek: Discovery (@startrekcbs) June 29, 2017
Isaacs also commented on the appearance, with a jab at the recently approved travel ban in the US:
All hoping to beam down to San Diego, though what with the travel ban, Vulcans, Klingons & Doug Jones might not make it. #StarTrekDiscovery https://t.co/e7YoxixDPS

— Jason Isaacs (@jasonsfolly) June 30, 2017
Read more on what we know of Isaacs in Star Trek in our recent coverage here.
David Tennant at San Diego Comic Con
Another Potter alumni also attending San Diego Comic Con is David Tennant (Barty Crouch Jr), who we know to be starring as the voice of Scrooge McDuck in the reboot of Disney's DuckTales! Bound to be enjoyed by kids and adults alike, the convention will be a great time to hear more about Tennant's role on the panel, which will also feature some exclusive sneak peaks at the series. Read more here.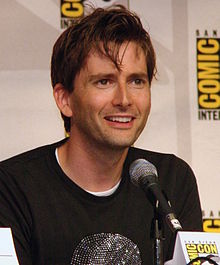 In a recent Q&A,  Tennant also shared some thoughts on the finale of Broadchurch, and the excitement surrounding DuckTales, which was completely unexpected for him, having been "a bit too old" to appreciate the original:
" I've been slightly taken aback by how excited people are that this show is coming back. I do feel the weight of responsibility to get it right. … I keep hearing about the other people who are doing guest spots, and it's quite ridiculous who's queuing up to be in the show: Lin-Manuel Miranda and Allison Janney, which as a longtime West Wing fan, was very exciting for me."
He comments on there being "a lot of jumping around and sweating" in the voice recording booth, and as an enthusiastic actor (which we know particularly from his roles in Potter and Doctor Who) we're sure he's got the voice of Scrooge McDuck just perfect! The full interview with USA Today can be found here.
Tom Felton Confirmed for The Flash Season 4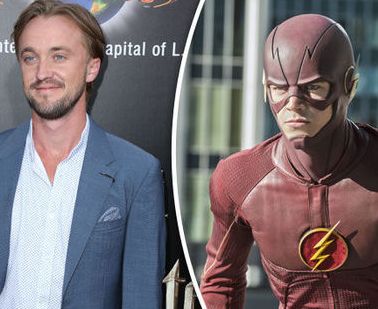 The Flash fans will be pleased to know that Tom Felton will be taking on his role as Detective Julian when the show returns for its fourth season. Episodes will return on October 10th 2017, and after such a momentous finale, it's lucky we haven't had to wait too long to find out what's happened to Barry Allen & Co! Season 4 will be comprised on 23 episodes, and the Big Bad will be "The Thinker". Read more here, but beware of spoilers if you're yet to catch up!
Emma Thompson on Family, Happiness and the Environment: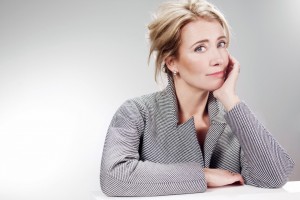 Leaky recently covered Emma Thompson's ongoing involvement in Greenpeace campaigns to prevent drilling in the Arctic, and this recently arose in an interview with The Metro. Thompson spoke about plastic pollution and the difficulty of convincing people to do their part to prevent environmental destruction:
"It's a form of collective madness and blindness. They've got a satchel, they can carry a little bag in it. There's a mass of plastic twice the size of Spain and Portugal put together in the Pacific Ocean. It's all plastics. We have s*** on our own world to such a degree and it's all greed, profit, money and ignorance."
Alone In Berlin (which also stars Brendan Gleeson – Mad Eye) recently opened in theaters, and Thompson said on the story (which revolved around a couple who distributed anti-Nazi postcards during WWII):
"It is one of those films where you think, 'Would I have been so brave?' You have to remember where these two people started."
Read the full interview here.
Rupert Grint Spreads The Word On Victim Support For Portugal's Forest Fire
A woman raising money to support the victims of the wildfire in Portugal – which destroyed the homes of many families in Pedrógàdo Grande last month – has received the support of Rupert Grint (Ron Weasley), who shot a video with her to raise awareness of the tragedy and support for the victims whilst he was filming Sick Note. Louise Maestrani – who met Grint to discuss the campaign – said of the interaction:
"We met later in the afternoon and he was ever so lovely and happy to engage in conversation. Rupert filmed a short video clip and took some photos, along with a couple of autographs too."
Read the full story here.
'Wonder Woman' Becomes DC Comic's Highest-Grossing Movie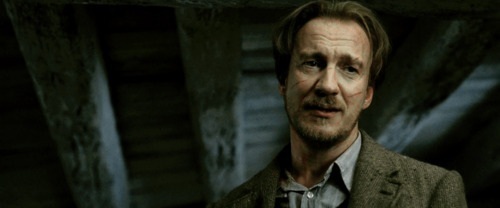 David Thewlis (Remus Lupin) recently starred in DC's female-led superhero movie Wonder Woman, which has triumphantly raked in USD 334.9 million domestically. The film was directed by Patty Jenkins and has proven that female-led superhero movies do sell, contrary to reasons given for pushing back release dates and not centring superhero movies around characters such as Black Widow – a particularly hot topic amongst Marvel fans. Congrats to the cast and crew on the achievement! You can still see Thewlis in the film in theaters, but be quick!
Dan Fogler in Sharknado 5: Global Swarming
SyFy's Sharknado has survived onto its fifth installment, and Fantastic Beasts's Dan Fogler (Jacob Kowalski) will feature – as himself – in the movie, which just released its first poster and will be released on August 6th on the Syfy channel.
See the poster below, and read more here.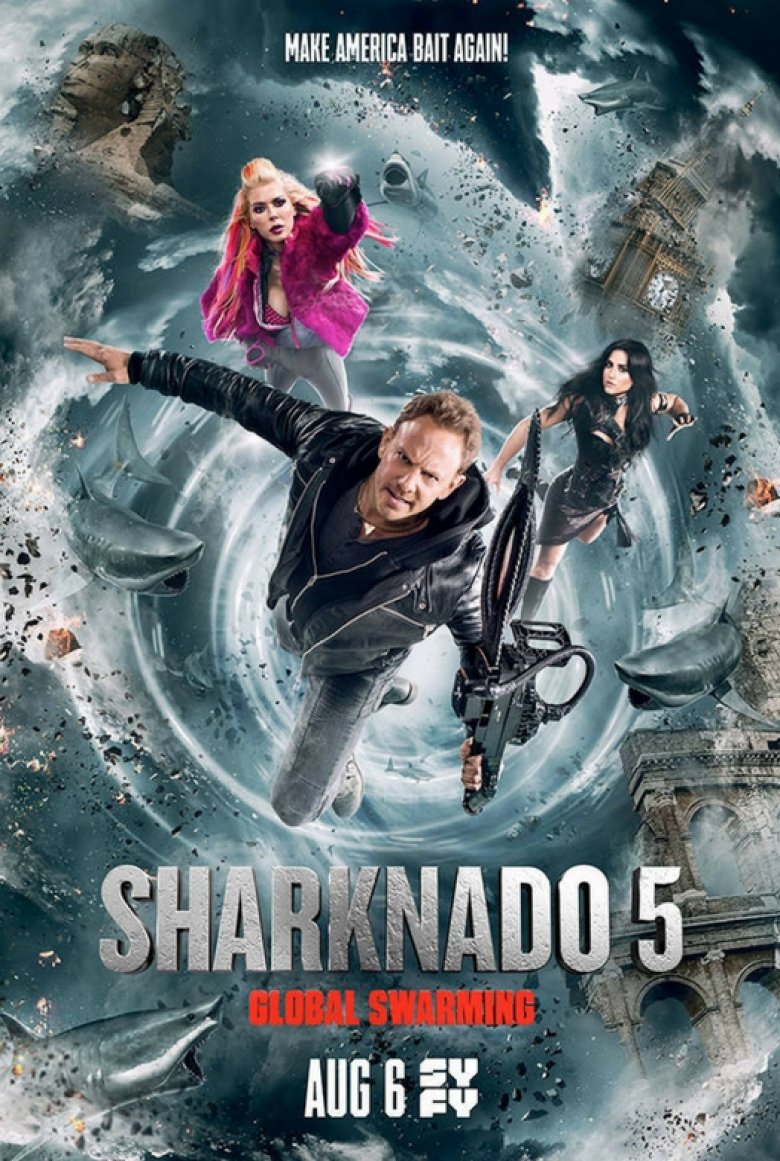 Jessie Cave on Cats Countdown:
Known as Lavender Brown to Potter fans, Jessie Cave's illustrations recently received attention on 8 out of 10 Cats  Does Countdown, which was tweeted by Channel 4:
"I do doodles about love… And by love, I mean being abandoned…"
The brilliant @jessiecave is on #CatsCountdown pic.twitter.com/q8dlAmrBIK

— Channel 4 (@Channel4) June 29, 2017
Watch the show on demand here.
That's all for last week's round-up, we're happy to see that the cast are busy as ever, and we're looking forward to seeing more of them in their upcoming productions!