Weekly Round-Up: David Heyman 'The Birds' TV Adaptation, 'HTGAWM' Season 4 & More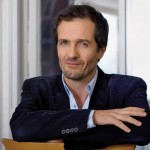 Aug 21, 2017
This week has seen interviews with Robert Pattinson, the cast of Strike (which also announced its release date and debuted its trailer), new projects from Emma Thompson and David Tennant, wins from Emma Watson at the Teen Choice Awards and an exciting competition from Lumos to meet the cast of Fantastic Beasts on set!
In this week's round-up we catch up with Domnhall Gleeson on Goodbye Christopher Robin, Timothy Spall in Jack Thorne's The Commuter, David Bradley and Helena Bonham Carter in TIFF-debuting movies, Natalia Tena's new series, Alfred Enoch's possible HTGAWM return, a speculative role for Ralph Fiennes and an exciting new film project by David Heyman:
Domnhall Gleeson Goodbye Christopher Robin Interview: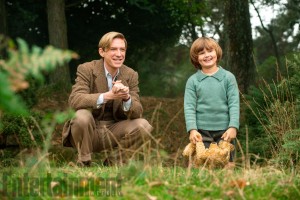 In a recent interview, Domnhall Gleeson spoke about playing Winnie the Pooh creator A.A. Milne:
"I didn't know if I'd done something like that before. But actually, the more I read it, [I realized] there's a very important backdrop of a version of post-traumatic stress disorder, or something like that, in Milne, and what he saw [during the war], that I found really interesting. And I had done the father-son thing before, but not so much where I was the father, so I really enjoyed taking that on. Then once I'd talked to [the film's director] Simon [Curtis] about it, he knew what he wanted it to be, and we kind of came at it from slightly different angles, which made it really interesting as well."
Read the full interview here.
Timothy Spall in Phillip K Dick's Electric Dreams
Amazon and Channel 4 will be bringing out a new ten-part sci-fi anthology based on the works of Phillip K Dick, which has a few episodes written by Cursed Child scriptwriter, Jack Thorne. One of these episodes stars Harry Potter's Timothy Spall (Wormtail/Pettigrew), and new photos of him on set were recently released.
Spall will play the leading role of Ed Jacobson, "an unassuming employee at a train station who is alarmed to discover that a number of daily commuters are taking the train to a town that shouldn't exist", in short story adaptation, The Commuter: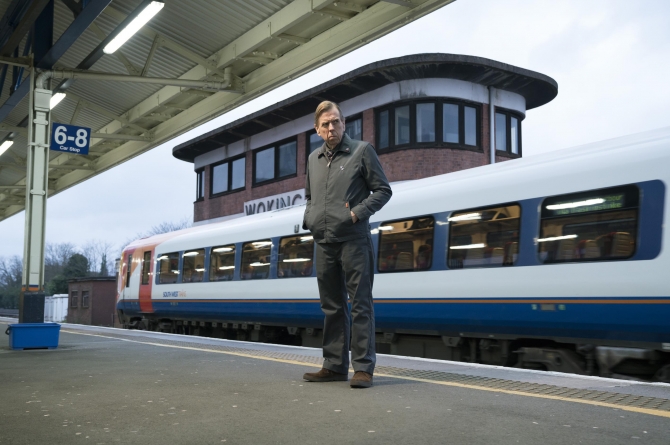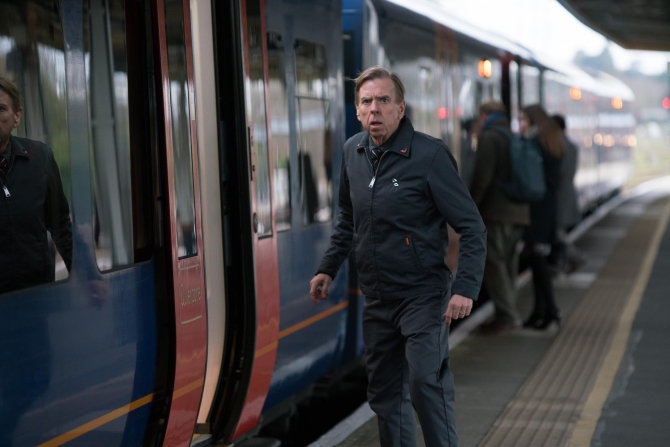 Read more about the anthology here.
David Bradley' 'The Lodgers' and Helena Bonham Carter's 55 Steps Announce World Premiere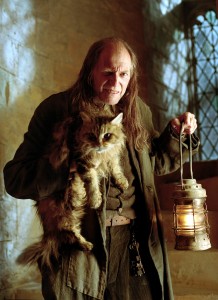 Supernatural horror The Lodgers stars David Bradley (Argus Filch), and will have its debut at the Toronto International Film Festival. A synopsis is as follows:
"Set in rural Ireland in 1920, this Gothic chiller evokes the spooky stories of Shirley Jackson and Oscar Wilde in its tale of teenage twins living in a haunted manor under the shadow of a family curse.
A gothic ghost story about orphaned twins Edward and Rachel who share a crumbling manor in 1920's rural Ireland. But they are not alone. They share the house with unseen entities who control them with three absolute rules. As separate fates draw them apart, the twins must face the terrible truth about their family's ghostly tormentors."
Read more here.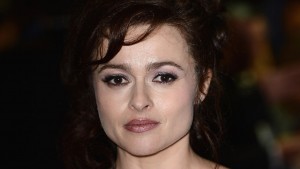 Helena Bonham Carter will also star in a film making its debut at TIFF, namely Billie August's 55 Steps. A summary of the film, based on the true story of St Mary's Hospital patient Eleanor Riese, is as follows:
"When patients' rights lawyer Colette Hughes goes to meet her new client, Eleanor Riese, a patient in the psychiatric unit of a San Francisco hospital, she has no idea that besides taking on an uphill legal battle to improve treatment for mental patients in hospitals, she is meeting a woman who will make it her mission to transform Colette's workaholic life."
Read more on recent shooting on the film here here.
Natalia Tena in Wisdom of the Crowd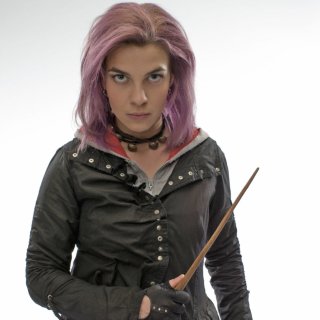 Natalia Tena (Tonks) will star in a new drama series Wisdom Of the Crowd on CBS & CBS All Access from Sunday October 1st from 8:30-9:30pm ET/PT.  The show centres around a tech innovator (played by Jeremy Piven) who 'creates a cutting-edge crowdsourcing app to solve his daughter's murder, and revolutionizes crime solving in the process'.
Natalia will also be attending a Harry Potter Con (PotterVerse) in Baltimore from September 8th-10th, along with Chris Rankin (Percy Weasley) and Devon Murray (Seamus Finnigan).
David Heyman's Heyday Films to Produce TV Adaptations of The Birds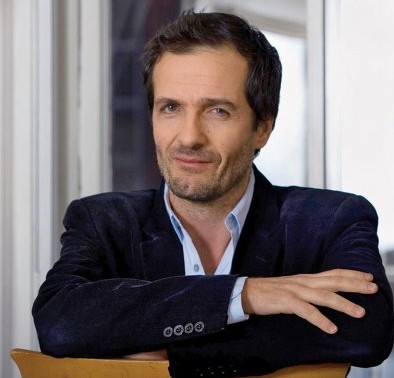 The BBC will adapt Alfred Hitchcock's movie The Birds, which will be set in Cornwall, written by Conor McPherson and produced by David Heyman's production company Heyday Films. As the original book was written by Daphne du Maurier (published 1952 in The Apple Tree), it's quite fitting that the series be set in Cornwall, given her connections to the area and the similarities between the settings in the book and the landscapes seen in Cornwall. Hitchcock's movie was set in California, and similarities between the English county's coastline and the U.S. state have often been noted. Read more on the series here.
Release Date Announced For How to Get Away With Murder Season 4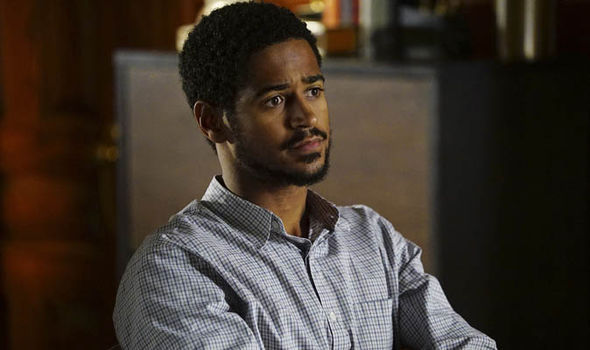 How to Get Away With Murder will return to ABC for its fourth season on September 28th in the U.S., and likely return to Sky Living at the end of October. It has been hinted that Enoch could appear once again in the series. See a promo below (beware of spoilers!), and read more here.
Ralph Fiennes Being Eyed For 'The Goldfinch'
According to Variety, Ralph Fiennes (Voldemort) is currently being eyed for the role of antiques dealer Hobie to lead The Goldfinch, based on Donna Tartt's novel of the same name. Warner Bros and Amazon Studios will partner on the movie. Liam Neeson has also been in talks for the role.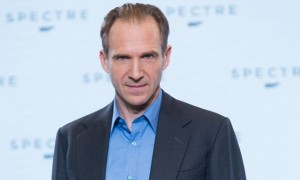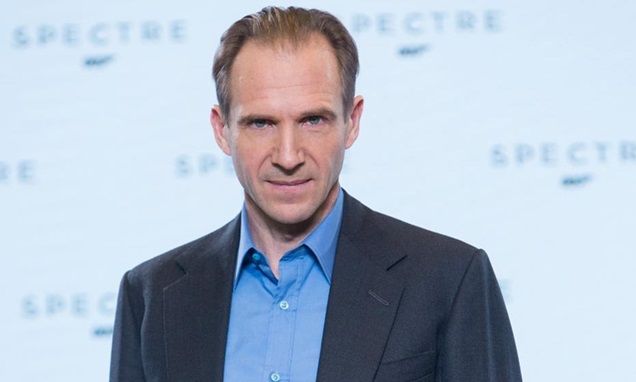 A summary of the story is as follows:
"Goldfinch," which earned critical raves for its Dickensian plotting, tells the story of a young man named Theodore Decker who survives a terrorist bombing at an art museum — an attack that kills his mother. From there he tumbles through a series of adventures that finds him living in Las Vegas with his deadbeat father and, later, involved in art forgeries."
Read more here.
That's all for this week's round-up! Be sure to catch up with our latest news in next week's round-up.