Weekly Round-Up: Andrew Lincoln Finds Out His Hogwarts House, Emma Thompson Honored At Munich Film Festival & More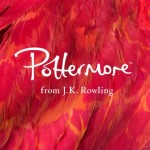 Jun 16, 2018
Not only did Cursed Child win SIX Tony Awards over the past week, but Universal Orlando Resort made an exciting announcement about a brand new state-of-the-art nighttime lagoon show coming this Summer, featuring moments from the Harry Potter series (read our exclusive interview revealing details about the show here). The Museum of Pop Culture in Seattle also announced an upcoming exhibition featuring J.K. Rowling, and Strike producer Ruth Kenley-Letts spoke about working with Rowling and the future of the Cormoran Strike series in a new interview.
Our round-up this week covers a special Pottermore sorting, more honors for Dame Emma Thompson, exciting news for Father Brown, The Flash and Dumbo fans, and coverage from Helena Bonham Carter at the Ocean's 8 premiere:
Andrew Lincoln Officially Joins the Wizarding World Family
Narrator of Quidditch Through the Ages, Andrew Lincoln, recently took Pottermore's Sorting and Patronus tests, much to his own delight. His Patronus even resembled his own companion animal at home!
See Pottermore's feature here.
Harry Potter Actors
Jim Broadbent and Jason Isaacs Celebrate Young Authors at BBC's '500 Words' Award Ceremony
BBC Radio 2 recently host a '500 Words' writing contest for children, and Harry Potter's Jim Broadbent (Professor Slughorn) and Jason Isaacs (Lucius Malfoy) helped present trophies and awards at the ceremony. Arthur Edmonds won first place in the 5-9 years category with their story The Poo Fairy, and Sadhbh Inman won in the 10-13 years category with their story Dancing on the Streets. See them pictured wit the winners below, and read more about the competition here.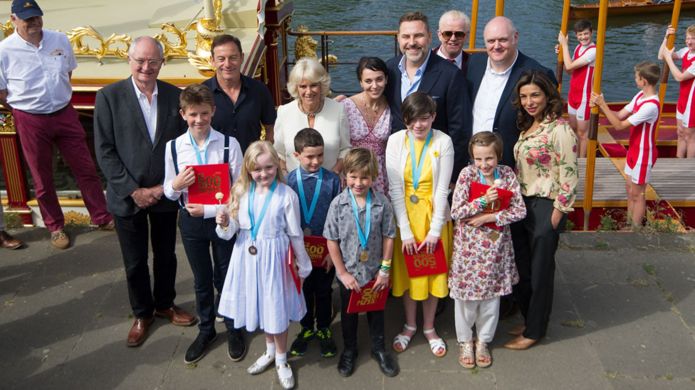 Glorious day celebrating young talent at the #500words jamboree. Reunited with the luminous @CHIMPSINSOCKS, fanboyed shamelessly with @davidwalliams @alexandramusic @daraobriain @ShobnaGulati @simon_francesca @frankcottrell_b and more. Rode #ChittyChittyBangBang! Bless the @bbc pic.twitter.com/6LBYyOLwJX

— Jason Isaacs (@jasonsfolly) June 8, 2018
Emma Thompson Honored At Munich Film Festival
The recently-named Dame Emma Thompson (Professor Trelawney) will be honored this year a the 36th Munich International Film Festival with a Lifetime Achievement CineMerit Award. The festival runs from June 28th until July 7th, and Thompson will receive her award on June 29th. Her Academy Award-winning role in Howard's End, nomination for Sense and Sensibility, and hit Nanny McPhee will be screened at the event, as well as her latest project The Children's Act, in which Thompson plays a High Court judge struggling with a case involving a sick teenage boy. See a more recent trailer below:
Emma Thompson faces a moral battle in court in 'The Children Act' trailer. Watch: pic.twitter.com/jGK6dbvs7g

— Hollywood Reporter (@THR) June 13, 2018
Animated feature Missing Link will also star Emma Thompson and UK Harry Potter audiobook reader Stephen Fry (as well as Hugh Jackman, Zoe Saldana, Zach Galifianakis, Matt Lucas and more), and has recently been picked up for U.K. distribution by Lionsgate. The film tells the story of an investigator of myths (Jackman) who seeks to prove himself by proving the existence of a legendary creature in the American Pacific Northwest.
Missing Link is made by LAIKA – the same animation studio that produced Kubo and the Two Strings and The Boxtrolls. Read more here.
Mark Williams to Return in Father Brown Season Seven
Mark Williams (Mr Weasley) will return as the beloved crime-busting priest, Father Brown, in the seventh season of BBC One's show, which will debut in early 2019. Season seven will – according to Will Trotter, Head of Daytime Drama at BBC Studios – be "the best one yet". Read more here. 
#FatherBrown will return to @BBCOne for a seventh series: https://t.co/Nm6UnFOXzT pic.twitter.com/SYvFRZU7Pp

— BBC Press Office (@bbcpress) June 14, 2018
Helena Bonham Carter at Ocean's 8 Red Carpet Premiere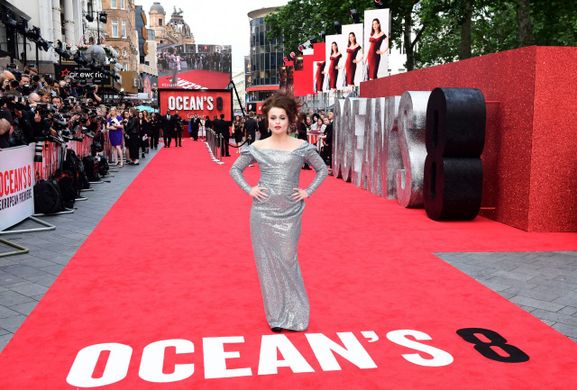 Triumphing over its George Clooney led counterparts, Oceans 8 – the female reboot of the Ocean's 11 series – had a huge opening weekend, bringing in over $41.5 million. Helena Bonham Carter commented on the surprise success of the movie thus far at the red carpet premiere of the film:
"It was lovely, really really fantastic. It's a vindication for women in general, not just the ones who are in the movie.
"I also really hope they [the audience] enjoy it… I just want people to have a good time and have fun."
The film is out in the U.S., and opens in the U.K. on June 18th. Read more here.
Fantastic Beasts Actors
Colin Farrell Stars in Disney's Live-Action Dumbo First Look
See Fantastic Beasts and Where to Find Them star Colin Farrell (Percival Graves) in a first look trailer for Disney's live-action Dumbo below:
Farrell portrays former horse showman, World War I veteran, amputee and widower Holt Farrier. Speaking to Entertainment Weekly about his role in the film, Farrell said he was 'giddy' with excitement to work on the film with Tim Burton:
"Honestly, I was like a child in a sweet shop, I really was […] I had this sustained excitement during the whole thing because the sets we were working on were extraordinary, the story was so sweet, Tim was such a dream, the cast was so lovely." Plus, he quipped, "it's also nice to do something that my children can see."
See an exclusive photo, and read more here.
Updates on Ezra Miller's The Flash Movie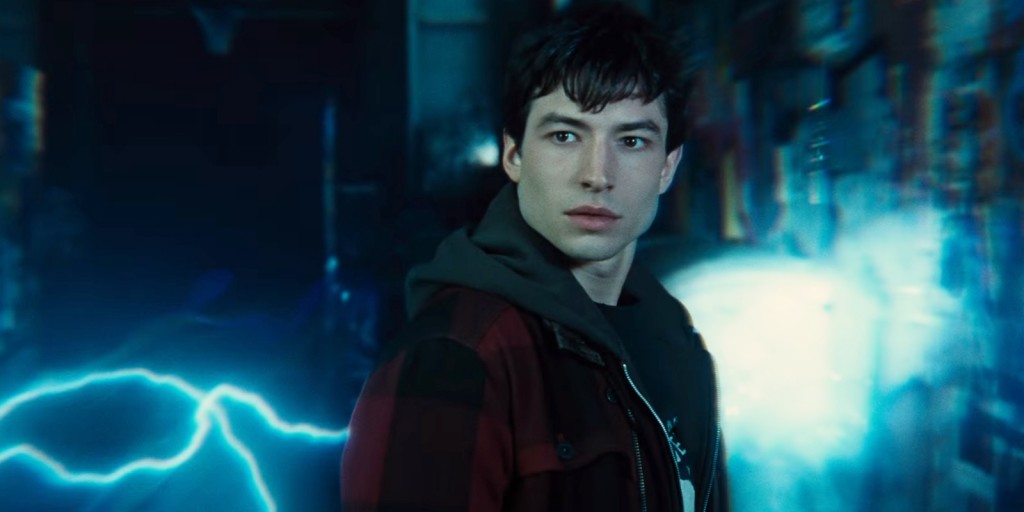 After updates on the progress of Ezra Miller's standalone movie as The Flash revealed the actress to portray Barry Allen's love interest, Iris West, and Miller's thoughts on the plot of the film, further updates revealed that the film will begin production in early 2019. The movie will also reportedly use a lighter tone akin to Back to the Future to entice audiences. John Francis Daley and Jonathan Goldstein (writers of Spider-Man Homecoming) are helming the film, and they'll undoubtedly rely on Miller's own brilliant wit and enthusiasm to give The Flash the charisma he needs! Read more here
Miller will tour with his band this Summer, and has been named as a possible star of Harry Potter and Fantastic Beasts producer David Heyman's upcoming Willy Wonka reboot.
That's it for this week! Catch our last round-up here, and our coverage of the Tony Awards here.