Weekly Round-Up: New Trailers, Interviews, Upcoming Projects and More!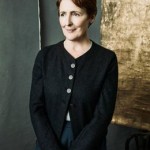 Jun 03, 2018
From the cover reveal of the official Fantastic Beasts: The Crimes of Grindelwald screenplay to J.K. Rowling's new Q&A posted on her website, it's been an exciting week!
House of MinaLima announced their second birthday celebration plans, Warner Bros Studio Tour announced Harry Potter Quiz Nights coming this July, C.B. Strike aired in the U.S., and details of Alan Rickman's personal archives emerged as the late actor's collection went up for sale. Plus, the makers of Hogwarts Mystery released new stats and updates! We also received the lovely news that Harry Potter's Matthew Lewis (Neville Longbottom) got married in Italy instead of seeing The Arctic Monkeys:
Not only did I miss @ArcticMonkeys in LA but they were performing in Italy at the same time we were there and my wife made me get married instead. Fuming. pic.twitter.com/VEZfTkizBa

— Matthew Lewis (@Mattdavelewis) May 28, 2018
Our latest round-up covers interviews, trailers, front cover specials and more from the casts of Harry Potter and Fantastic Beasts, so keep reading to update yourself on the latest news in the wizarding world!
New Trailers, Interviews & Film/TV Role Announcements
Fiona Shaw Talks Killing Eve, Compares Character to Severus Snape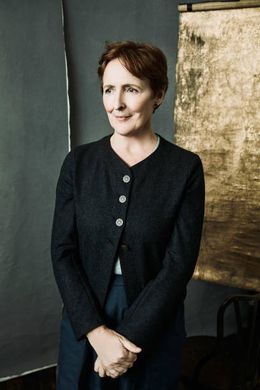 Speaking to The Ringer about her starring role in Killing Eve, Fiona Shaw (Petunia Dursley) compared her character, Carolyn Martens, to a certain Hogwarts professor when talking about what she'd like viewers to see from her in the second season of the show:
"I think the contradiction of a person is what's being celebrated in Carolyn already. And I just hope that contradiction will continue. That you think you know somebody, and you don't know them at all. And it's a celebration of humans, and our potential, and as actors our potential, and I hope that's just as much a challenge in the next season as it was in the last. I hope there are more surprises about Carolyn around the corner, because I think people are always intrigued by the mysteriousness of somebody, particularly somebody in that role. It's a little bit like playing Professor Snape in Harry Potter, or like being a psychotherapist. You always want to know what is behind that person's eyes."
She goes on to speak about costumes, locations, relationships between women, the script and what attracted her to the show,and what it's been like to play such a complex, flawed character. Read the full interview here.
In another interview with Den of Geek, Shaw further unpack her character and the confrontations she faces throughout the show, and the questions viewers have after the first season:
"I hope you don't get them all answered," says Shaw. "I hope that won't happen until season three is out; that would be my aim, or that nothing harmful happens to any of us. But I think it will certainly have to go up a notch, won't it? A bit like one of those kids games, you know; it'll have to go into the next dimension. We'd have to get closer."
She says she's just as surprised as viewers by the impact the show is capable of having, and the intricate plot weaved in the BBC series. Read the interview here.The show is currently available on catch-up via the BBC America website.
Helena Bonham Carter in Oceans 8
See the final trailer for Helena Bonham Carter's all-female Oceans 8, a new heist thriller and spin-off of the Oceans 11 franchise. The film will release June 8th:
Read more here.
Toby Jones in Disney's Christopher Robin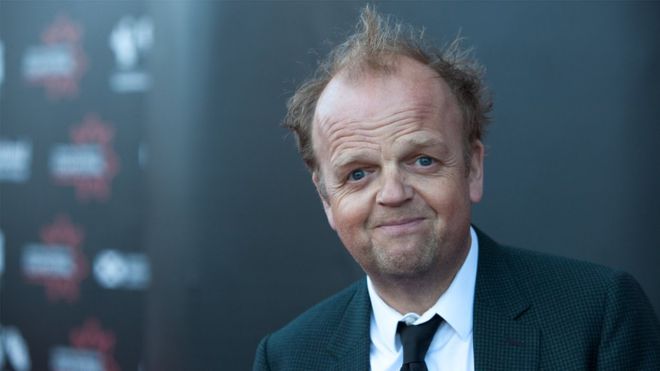 Take a look at Toby Jones (voice of Dobby) in the new trailer for Christopher Robin, the new Winnie the Pooh story telling the story of a grown-up Christopher Robin rediscovering the magic of his favorite bear:
After receiving a BAFTA award, Toby Jones will receive an honorary degree from Oxford Brookes university for being an "exceptional role model", join us in congratulating him!
Robert Pattinson Cast in Netflix Film The King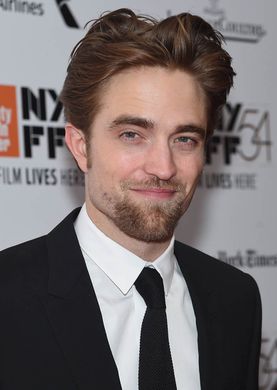 Robert Pattinson (Cedric Diggory) will star as The Dauphin opposite Call Me By Your Name star Timothée Chalamet in upcoming Netflix film The King. The 2019 film will be an adaptation of Henry IV PI, Henry IV PII and Henry V, and will be written by Joel Edgerton and David Michôd, who will also direct. Read more here.
Robert Pattinson is set to join Timothée Chalamet in Netflix's #TheKing, which begins filming this week. Lily-Rose Depp, Ben Mendelsohn, and Joel Edgerton round out the cast: https://t.co/MXqgkPe3Uz pic.twitter.com/HfzYFAoQFi

— IndieWire (@IndieWire) May 31, 2018
Emma Thompson in The Children Act Trailer
The first trailer for the film adaptation of Ian McEwan's best-selling novel The Children Act released this week, and stars Emma Thompson (Professor Trelawney). The film tells the story of High Court judge Fiona May, who is experiencing issues in her marriage, and has to deal with a tough case involving a boy suffering from leukaemia refusing blood transfusion due to religious beliefs:
The film releases August 24th.
Gary Oldman Talks Darkest Hour & Set to Star in Netflix Sci-Fi Thriller Tau
Gary Oldman (Sirius Black) recently joined The Express to talk about his Oscar-Winning role as Winston Churchill in Darkest Hour, along with Director Joe Wright, and revealed his favorite scene in the movie:
"My favourite scene, there's no words oddly enough, y'know considering it's a film about words and the power of words. I love the scene where Winston is walking down a corridor and he can hear Hitler on the radio. He stops and he double backs, closes the door shut on Hitler.
"It's still my favourite. It's cinema isn't it?""
Watch the clip below:
The film is available on digital download now, and will release on Blu-Ray, Ultra HD and DVD on June 4th.
As we reported back in November, Oldman will also star in Netflix sci-fi thriller series Tau, which will be available to stream from June 29th. A more detailed synopsis is as follows:
"Once a street-smart grifter, Julia is the latest victim kidnapped and held captive in a fatal experiment. The only thing standing in the way of her freedom is TAU, an advanced artificial intelligence developed by Alex, her captor. TAU is armed with a battalion of drones that automate a futuristic smart house. TAU's potential is only limited by his understanding of the world he exists in, but TAU is ready for more. Julia, showing resourcefulness and courage, must race against time to bridge the boundaries between man and machine, connect to TAU and win her freedom before she suffers the same fate as the previous subjects."
Read more here.
Harry Potter Alumni in the news: 
Evanna Lynch To Keynote The Reducetarian Summit & Talks Veganism & Eating Disorders in Latest Episode of 'The Chickpeeps'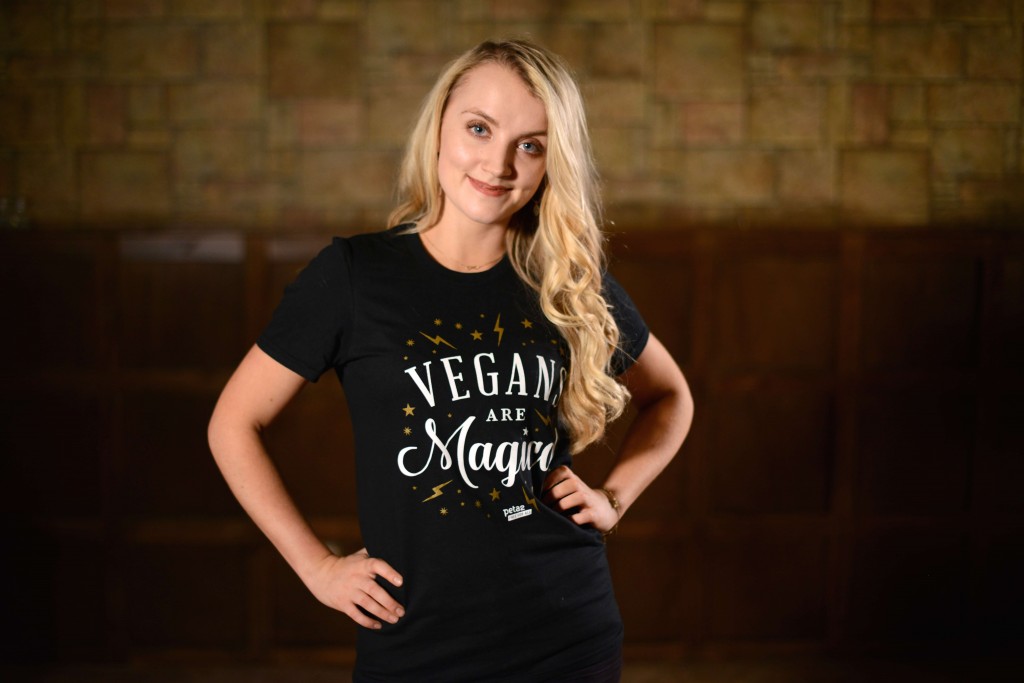 The latest episode of Evanna Lynch's vegan podcast The Chickpeeps addressed the complex issue of disordered eating, and the role veganism played in helping her to address this issue. She spoke with co-host Momoko Hill, guest host Bianca Taylor and Jasmin Signer (author and VegNews Senior Editor) to talk body positivity, overcoming eating disorders, and having a healthy relationship with food. Evanna has been open about her struggles with eating disorders in the past, and used this episode to create a safe space for discussion about the issue. Obviously this episode may be difficult to listen to for some, and if you are struggling with similar issues please seek the appropriate support! Listen to the episode here.
Evanna will also be a keynote speaker at the Reducitarian Summit, held in Los Angeles from September 28th-30th:
"The event will unite more than 500 participants from a range of backgrounds such as technology entrepreneurs, plant-based investors, philanthropists, journalists, environmentalists, CEOs, animal advocates, nutritionists, academics, students, and non-profit executives. At the conference, event-goers will be able to engage with roughly 100 speakers, panelists, and exhibitors."
Read more about the Summit here, and see Evanna's post about The Official Animal Rights March below:
Tom Felton Joins United Nations #BeatPlasticPollution World Environment Day Campaign (Plus Bonnie Wright Plastic Free Campaign Support!) Tom Felton has also been promoting a new campaign this week, via the United Nations World Environment Day campaign, #BeatPlasticPollution, which Bonnie Wright (Ginny Weasley) is also bound to be enthused by, given her dedication to ending plastic pollution with Greenpeace! She's also helping to address plastic pollution by backing A Plastic Planet's campaign to commit to One Plastic Free Day, which you can read about here. Felton took a video with his alternative to the plastic straw, and tagged J.K. Rowling, McFly's Tom Fletcher and Potter co-star Matthew Lewis to take on the challenge:
Read more about the campaign here.
Warwick Davis Stars in New Bear Grylls Show & Introduces Galactic Nights Event
Warwick Davis (Flitcwick, Griphook) helped introduce the annual Galactic Nights event this year at Walt Disney World, ahead of plans for new theme park editions 'Galaxy's Edge' to open in Summer of 2019 at Disneyland Paris, and Fall 2019 in Disney World in Florida.
He also joined adventurer Bear Grylls for a brand new special, and took on the wild in the ITV one-off programme:
Bear Grylls takes Warwick Davis on wild mission for ITV@BearGrylls @WarwickADavis https://t.co/cFlSIxuFPq pic.twitter.com/sQdSIwkTKc

— ITV Press Centre (@itvpresscentre) May 31, 2018
The actor spent two days in the wild with Grylls for Bear's Mission with Warwick Davis, trekking through the Lake District. Grylls said on working with Davis:
"This journey was such a special one for me. Warwick smashed through so many of the stereotypes of who can adventure and what people can do! He is an inspiration to so many and I am so proud of what he achieved on this journey.""
Read more here. Warwick Davis's new musical Eugenius! was recently announced as one of the line-ups for West End Live (16th and 17th June in London's Trafalgar Square), which you can read more about here.
Several Projects Nominated for South Bank Sky Arts Awards: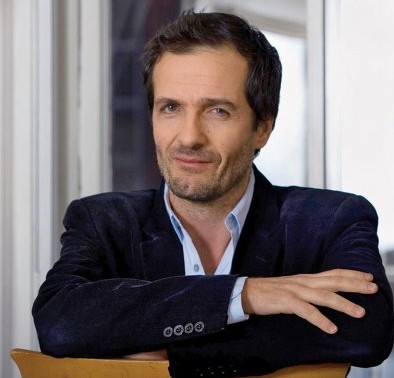 Several projects starring Potter actors, and producer David Heyman's film, have been nominated in the South Bank Sky Arts Awards this year, to be handed out on July 1st at the official award ceremony.
Follies (starring Imelda Staunton) has been nominated in the Theatre category (as well as Cursed Child co-producer Sonia Friedman's The Ferryman), Kenneth Branagh's Dunkirk and David Heyman's Paddington 2 (starring Jim Broadbent, Brendan Gleeson, Julie Walters, Imelda Staunton and Michael Gambon) are both nominated in the Film category. The Crown (to star Helena Bonham Carter) is also nominated in the TV category. Join us in congratulating them on their nominations, and read more here.
Ralph Fiennes To Attend Michael Ondaatje Book Launch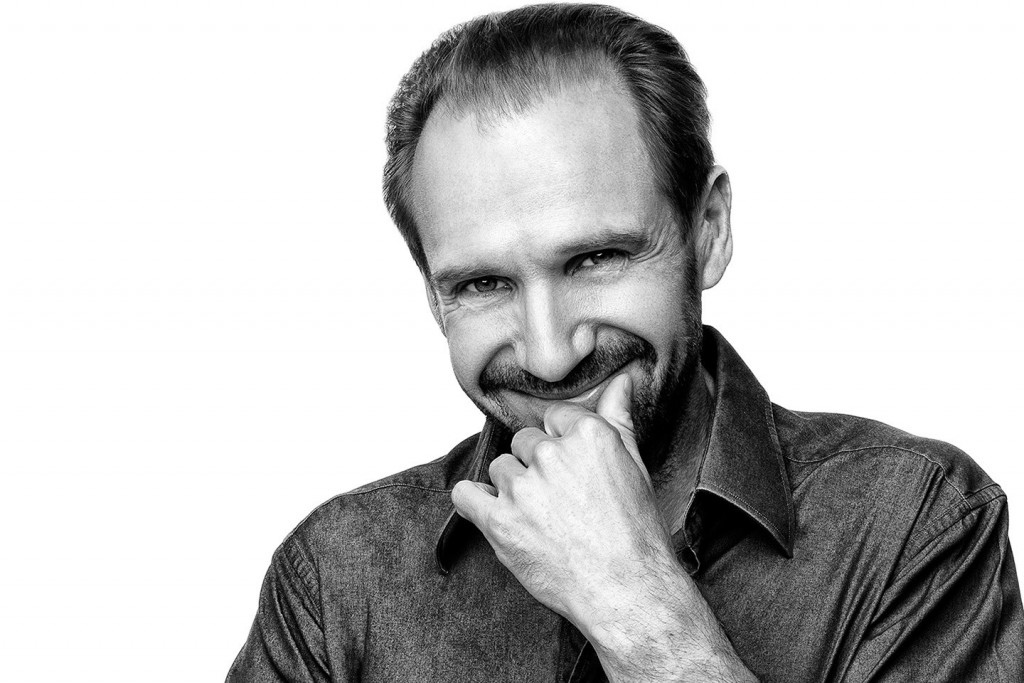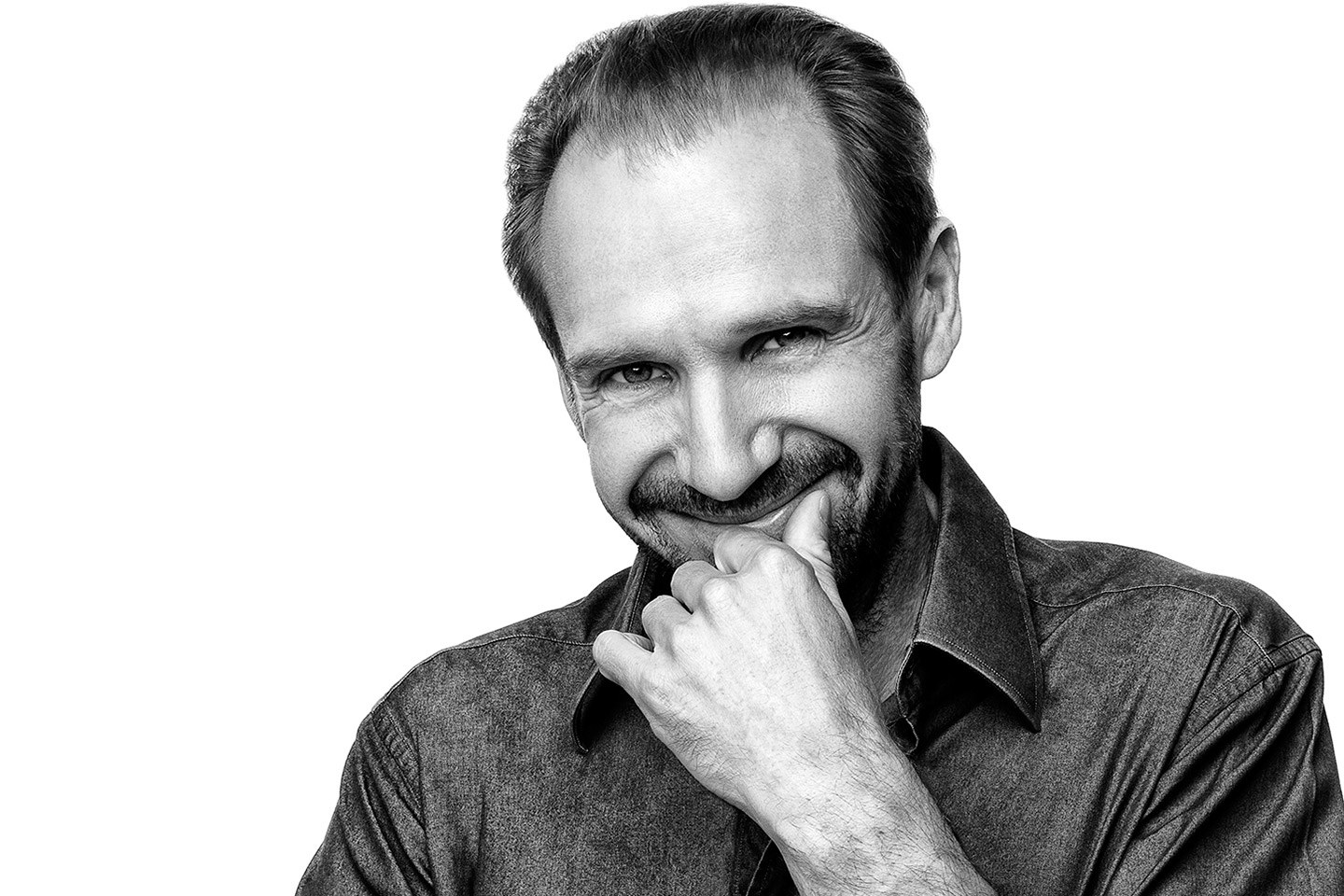 Ralph Fiennes (Voldemort) will read extracts from the novel of Micaeh Ondaatje, who Fiennes met when he starred in the film adaptation of Ondaatje's novel The English Patient. The book launch will be held in Suffolk on June 12th from 7:30pm. Read more here.
Fantastic Beasts Actor News
Ezra Miller's Costume Test for The Flash Released & Band 'Sons of an Illustrious Father' Featured in Gay Times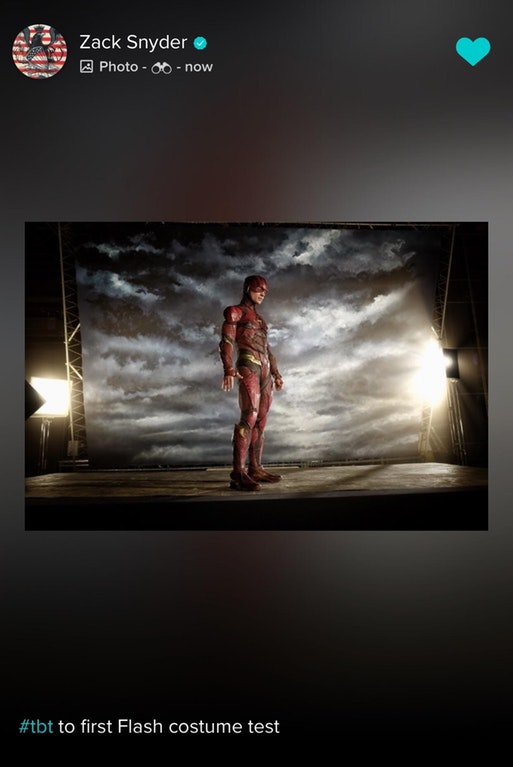 Ever since Zack Snyder relinquished directorial control of Justice League, fans have debated the nature of the circumstances surrounding the changeover and whether an original director's cut of the film exists–and if so, whether it will ever see the light of day. Those questions may not be answered any time soon, but that hasn't stopped Snyder from sharing other behind-the-scenes details on social media, and fans of The Flash will undoubtedly enjoy the image of Miller's first costume test as the speedy hero, seen above. Read more here.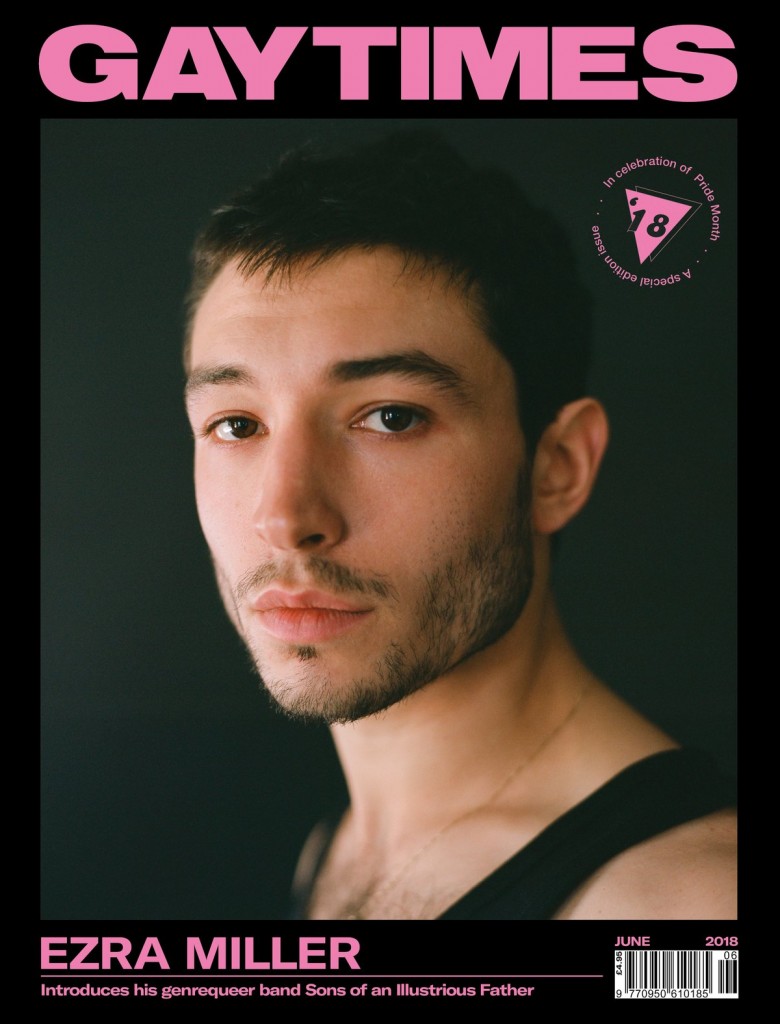 Miller is also among high profile leaders in the queer community to be featured in the June issue of Gay Times in celebration of Pride Month. Miller appears alongside bandmates Lilah Larson and Josh Aubin, who make up "Sons of an Illustrious Father," and speaks to the responsibility they have toward their audience and to the similarities between the experiences of Fantastic Beasts' Credence Barebone and LGBTQ individuals.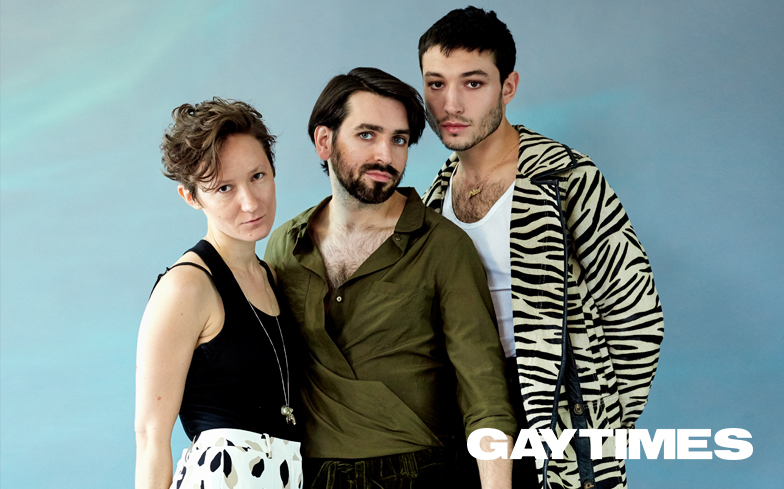 Miller told Gay Times:
"Having been a mentally ill, disaffected queer youth, I know how much it can matter to see queer people surviving and thriving. Being loved, and loving themselves, life and the world. We all know vaguely the statistics of suicide among queer youth, and the murder of queer and gender nonconforming people. Promoting visibility is a really powerful tool against that."
For more on these special editions of Gay Times, read here.
Dan Fogler Talks Brooklyn Gladiator and Fantastic Beasts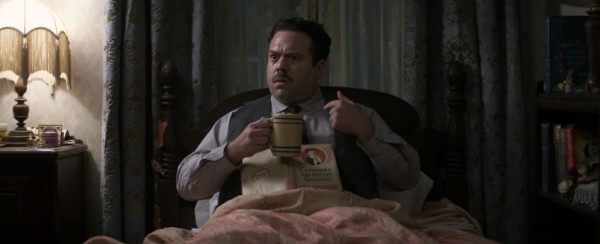 Dan Fogler may be best known to Potter fans for playing Jacob Kowalski in Fantastic Beasts and Where to Find Them, but he's also a Tony award-winning stage veteran and now the author of the graphic novel Brooklyn Gladiator. In a recent interview with FanFest, Fogler discussed the natural progression between these creative outlets and his excitement over his current projects.
For fans unfamiliar with graphic novels or the dystopian genre, Fogler described Brooklyn Gladiator as follows:
"Brooklyn Gladiator is my dystonia New York in 2033. If you like Akira, Star Wars, Matrix or Mad Max – all of the things that I grew up loving, I infused into this universe. It's like The Matrix in the sense that the main character, John Miller is the 'Neo'. He's living in this very oppressive regime in America and everyone is being dumbed down with super drugs. All the information is redacted, and he just rejects all of it. He's trying to get out. He's this guy who gets into death matches for money just to get by. Then one day, he gets a real psychic awakening. Once he gets out of America, his psychic abilities start to blossom. He realizes that the rest of the world is very much in a high tech World War III, and America has no clue."
Fogler went on to explain that the seeds for the seemingly-unbelievable plot were planted by the current political and global climate. From there, he said it was a matter of imagining how the worst-case scenarios would play out in the future.
He's not only excited about his graphic novel, however. He's equally invested in the upcoming Fantastic Beasts sequel, The Crimes of Grindelwald, and he's specifically looking forward to exploring his character's arc over the course of multiple films as the franchise is solidly established. He commented:
"I'm really excited – because it marks the journey of the Fantastic Beasts movie. The sequel officially makes it a franchise and it gets that boat moving. That is really exciting. I hear that everyone at the studio is really happy with it. It's darker and the relationships are more complex, so that is a lot of fun to play. It is really cool to be able to build onto a character. I've never been able to do that before, where you get to continue their life after the first movie. So yeah, I'm over the moon. I really can't wait to see it."
And, of course, Fogler couldn't escape the interview without a throwback question to the original Harry Potter series. Though we absolutely love him as Jacob Kowalski, he was asked to pinpoint what Hogwarts Professor he would have enjoyed portraying, if given the chance. Fogler hilariously replied:
"That is a good question! I would say that Snape has the best journey. I would love to die my hair black and just be flipping my hair all over the place all of the time. (laughs) You know swirling and twirling around. That would be my first choice! My second choice would be Hagrid. I would love to be gigantic and that tall – just towering over everybody! Then I get to see say awesome and loving things all of the time!"
Read the full FanFest interview with Dan Fogler, including more on the making of Brooklyn Gladiator and his influences, here.
Jessica Williams on the Cover of No Man's Land
Last year The Wing revolutionized workspaces for women by opening exclusive co-working spaces featuring supportive and empowering environments, as well as perks like onsite blowouts. Now The Wing is branching out into media with a new podcast to compliment its biannual magazine.
Jessica Williams, who will appear in Fantastic Beasts: The Crimes of Grindelwald as Professor Eulalie (Lally) Hicks of the American wizarding school, Ilvermorny, is featured on the second issue of the magazine out this summer. The issue will include features on Senator Elizabeth Warren, Chelsea Manning, U.N. Deputy Secretary-General Amina Mohammed and author Mary Beard.
The podcast, too, will concentrate on female-centric content, and the six-episode series, set to begin broadcasting this fall, will focus on women in history who were "rule breakers and names that may not have made headlines." Read more on the podcast and latest issue of No Man's Land here.
That's all for this week! Read our latest theater round-up here, and last week's actor round-up here.