Weekly Round-Up: Updates on 'Willow' Sequel Starring Warwick Davis, First Look at Dan Radcliffe in 'Guns Akimbo' & More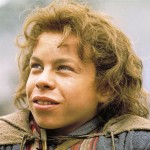 May 19, 2018
This week has been a huge week for new merch announcements! Funko released several new lines of Harry Potter figures, including their upcoming 5 Star range, which includes little props alongside figures (Hermione carries a copy of A History of Magic, Dumbledore comes with Fawkes, Hagrid is accompanied by Norbet(a)!). LEGO also revealed details on upcoming Harry Potter sets, including the Whomping Willow, Quidditch, Hogwarts and more.
In other news, Scholastic and Bloomsbury revealed the cover art for their illustrated editions of The Tales of Beedle the Bard, episode 279 of PotterCast released, giving news updates and reviews of Cursed Child on Broadway and Hogwarts Mystery, and Alfred Enoch (Dean Thomas) made his grand debut on London's West End in RED (which we reviewed here).
Our latest round-up covers news from all corners of the Harry Potter alumni network, Emma Watson provides some wisdom to mark Mental Health Awareness Week, Ron Howard updates us on a long-awaited Willow sequel (starring Warwick Davis), a first look at Daniel Radcliffe in Guns Akimbo, and new projects from Gary Oldman, Robert Pattinson, Timothy Spall, Toby Jones, Harry Melling, David Tennant, Shirley Henderson and Bill Nighy:
Warwick Davis's Role Revealed in Solo: A Star Wars Story  & Ron Howard Confirms Discussions of 'Willow'  Sequel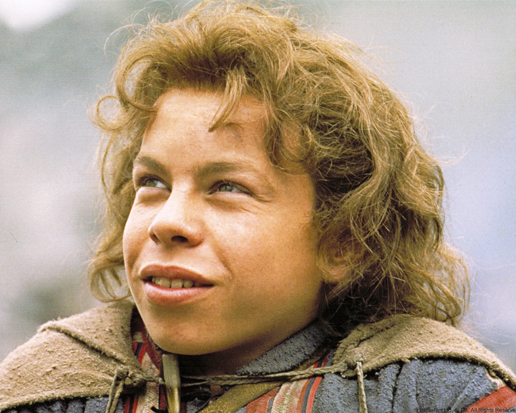 Director Ron Howard spoke about flashbacks to Willow, and inspiration he drew from the 1988 fantasy classic when directing Solo: A Star Wars Story. The latest Star Wars movie also features Warwick Davis (Griphook / Filius Flitwick), who starred in Willow:
"I thought about that movie a lot as I was working on Solo because there are certain scenes, especially around some of the Madmartigan stuff, was reminiscent of a character with that kind of swagger and bravado. And also some of the humor around some of the action in Willow was something I inspired to get into Solo."
He also confirmed that discussions have taken place for a follow-up movie, which would heavily involve Warwick Davis's Willow Ufgood:
"I don't want to give away too much, but there is a little talk of Willow," Howard told ComicBook.com. "We wouldn't call it Willow 2, I think it would focus a lot on Elora Danan, although Willow would have to be significantly involved."
Read more here.
His role in Solo has also been confirmed ahead of the film's release next week (May 25th). He'll cameo as his Phantom Menace character, Weazel, who will join forces with a space-pirate gang, Cloud Riders. Watch a trailer for the film below:
First Look at Daniel Radcliffe in Guns Akimbo
We reported on Daniel Radcliffe's starring role in action comedy Guns Akimbo this time last year, and 'first look' images have just emerged. The film is currently shooting in New Zealand: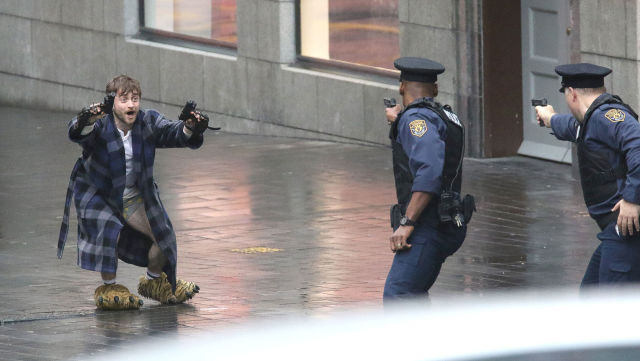 Radcliffe has starred in his fair share of Indie flicks, now, and this role looks like is continuing to diversify his experience as an actor. Hagrid would love those slippers!
"Guns Akimbo follows the adventures of a normal guy (Radcliffe) who must rely on his newly-acquired gladiator skills to save his ex-girlfriend from kidnappers."
Read more here.
Emma Watson Marks Mental Health Awareness Week
Marking Mental Health Awareness Week on her Instagram, Emma Watson chose the reflect on the role of gender in determining our mental health, and how societal expectations of gender and sexuality can have profound impact on our lives:
Don't feel like you have to suffer in silence. If you're concerned about your own mental health, take a look at MentalHealth.gov (U.S.), Mind and Time To Change for more advice on where to turn for support.
Toby Jones Wins BAFTA Award For Detectorists
Join us in congratulating Toby Jones on his BAFTA award win for Best Male Performance  in a Comedy, for his role in BBC Four's Detectorists. Watch his acceptance speech below:
Jones will feature in Jurassic World: Fallen Kingdom, releasing June 22nd. See the official trailer below:
Gary Oldman To Star in The Laundromat, Plus The Flying Horse Updates
As previously reported on Leaky, a film about "one of the true fathers of the moving image", Victorian photographer Eadweard Muybridge, has been written by Gary Oldman (Sirius Black). The movie will be titled The Flying Horse, and Oldman is now confirmed to be directing and starring in the feature. Tucker Tooley (Tooley Entertainment) will produce, as well as Oldman's producing partner, Doug Urbanski.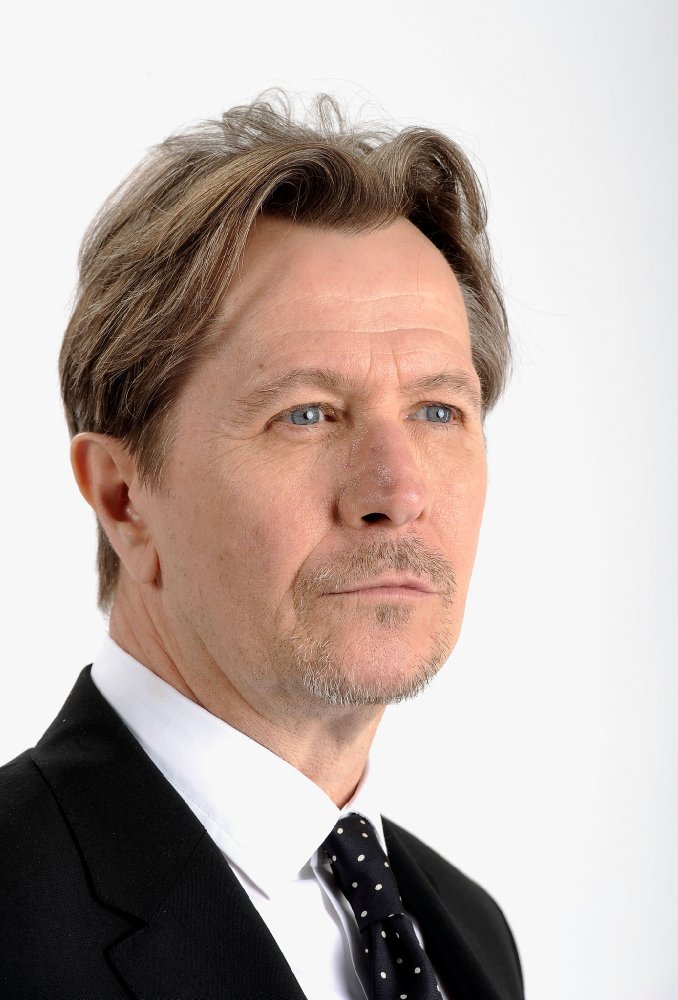 Tooley said on the movie:
"This project has been a passion of Gary's for some time, and I am thrilled to reunite with him to bring this compelling story to the big screen." 
Oldman will also star in Steven Soderbergh's Panama Papers scandal drama The Laundromat, alongside Meryl Streep and Antonio Banderas, likely to be distributed by Netflix:
"The drama is the story of the revelations of reams of documents leaked from Panama-based law firm Mossack Fonseca in April by an anonymous whistleblower that bared embarrassing details on investments and money trails from politicians the world over, meant to evade taxes."
Read more here.
Robert Pattinson in Waiting For The Barbarians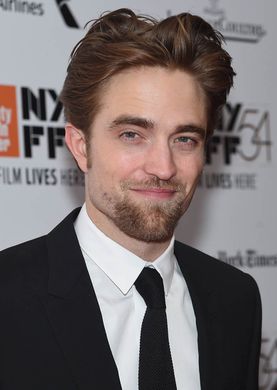 Robert Pattinson (Cedric Diggory) will star in Colombian director Ciro Guerra's first English-language feature, based on an adaptation of South African Nobel laureate J.M. Coetzee's novel Waiting for the Barbarians.  Guerra's new film Birds of Passage was received with high praise at Cannes Film Festival this year, and he won awards for The Embrace of the Serpent. Controversial Fantastic Beasts actor Johnny Depp (Grindelwald) is reportedly hoping to also star in the movie, however his role is unconfirmed.
The film will begin shooting this fall. Read more here.
Timothy Spall Joins BBC's Summer of Rockets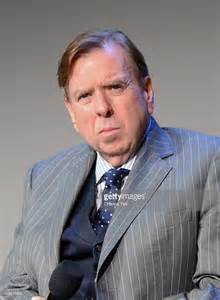 Timothy Spall (Peter Pettigrew) will star in BBC's six-part Cold War drama, Summer of Rockets, which is currently shooting in London and Oxford. The show is written and directed by Stephen Poliakoff:
"Set in Britain in 1958, when the country tested its first hydrogen bomb, the semi-autobiographical series is described by executive producer Helen Flint as being "hinged at the pivotal point of world history where the past and future are pulling in equal strength, and human beings, young and old, have little control over the eventual outcome.""
This is Spall's third project with the writer/director. He also worked with him on Perfect Strangers and Shooting the Past. Read more here.
Harry Melling Confirmed For Dark Comedy Ilkley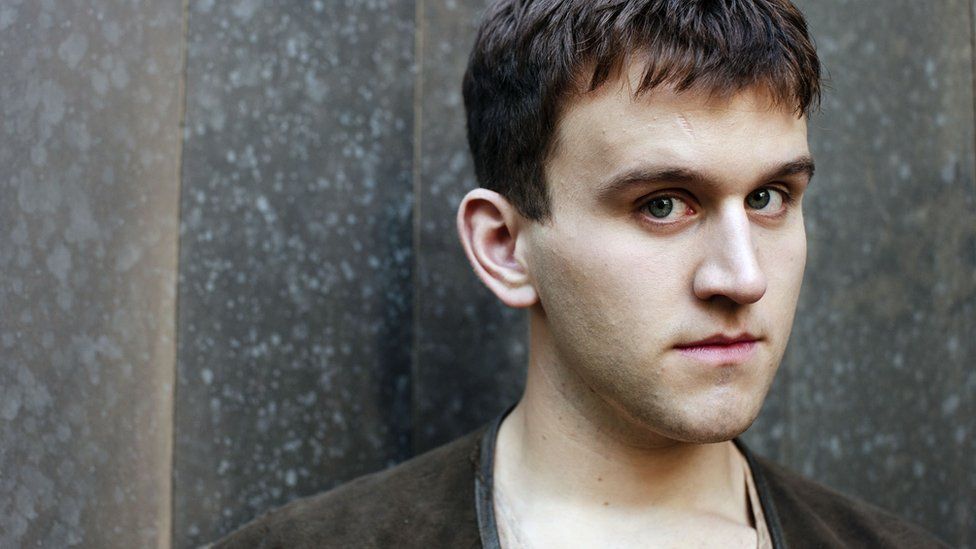 Harry Melling (Dudley Dursley) will star in upcoming dark comedy Ilkley, directed by Harry Mitchell. The film will tell the story of an attempted assassination at a literary festival. Read more here.
Melling recently appeared at MFC alongside Evanna Lynch (Luna Lovegood), Katie Leung (Cho Chang), Jessie Cave (Lavender Brown), Jon Campling (Hogwarts Express Death Eater), Stan Yanevski (Viktor Krum), Nick Moran (Scabior) and Christian Coulson (Tom Riddle). See photos from the event here.
A New Trailer for Trollhunters with David Bradley
A trailer for the upcoming season of the popular Dreamworks animated series Trollhunters, was released earlier this week from Netflix. David Bradley, Hogwarts squib caretaker Argus Filch, who Leaky saw last fall at MCM London Comic Con plays Merlin, the wizard who created the Trollhunter's amulet. Bradley along with a star-studded voice over cast directed by Academy Award winning director Guillermo Del Toro head into the third and final season of the series which debuts on Netflix May 25. Collider said this about the plot of the new season and Bradley's Merlin,
"the final season revolves around the fate of troll and human civilizations as the Trollhunters are racing to stop Gunmar and the now-resurrected Morgana from bringing about the Eternal Night and shrouding the world in darkness forever. To defeat them, the team must seek the help of the legendary wizard Merlin to unlock his ancient magic and unleash a powerful weapon that will alter the course of their lives forever."
We could not be happier for David Bradley that he finally had the chance to play a wizard! Check out the trailer for season three below:

Shirley Henderson in All-Female History Series for BBC4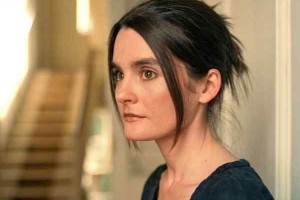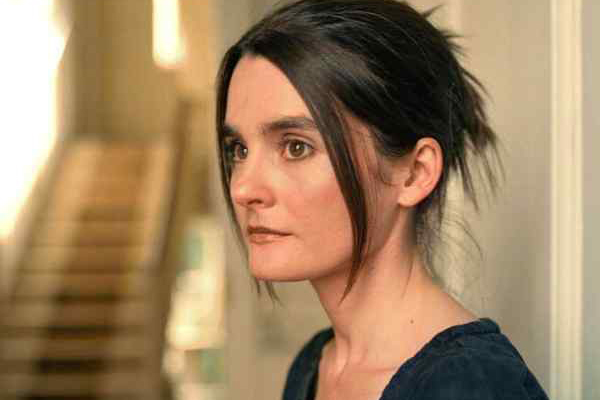 Shirley Henderson, who played Moaning Myrtle in the Harry Potter films and recently won an Olivier Award for Best Actress for her role in the Bob Dylan musical Girl From North Country, is included in the lineup for the new history drama series from BBC4 Snatches: Moments From 100 Years Of Women's Lives. The program, which will be written and performed completely by women is a series of eight 15-minute monologues that will reflect on a century of suffrage in the UK and according to the RadioTimes each segment is,
"inspired by women who have spoken out, challenged the status quo or made a stand – often at great personal cost".
Cassian Harrison, BBC4 editor described the monologues as,
"angry, dangerous and unlike anything seen before".
Series curator Royal court Artistic Director Vicky Featherstone said this about the program,
"The wonderful range of writers, actors and film-makers involved, represent only the tip of the iceberg of talent, provocation and idea. We have come quite a long way in 100 years, but these pieces explode with the proof that we still have a lot further to go."
The series will air this summer on BBC4 as part of the BBC's 'Hear Her" season, a showcase of women's voices celebrating 100th anniversary of women securing the right to vote in the UK.
Two New Projects for David Tennant
David Tennant, the beloved Scottish actor who played Death Eater Barty Crouch, Jr., in Harry Potter and the Goblet of Fire, but is best known as Doctor Who's Tenth Doctor, is definitely one of the busiest Potter alumni in the industry. Leaky has reported on his numerous screen and stage projects over the past year and now has two more to add to the list. First, Tennant will take on the role of Russian schoolmaster Platanov, played in an earlier adaptation by Sir Ian McKellan, in the Radio 4 comedy Wild Honey. The radio play is adapted from an early work by Russian playwright and short story writer Anton Chekhov, and was discovered in a bank vault in 1920, 16 years after his death missing the first page and title.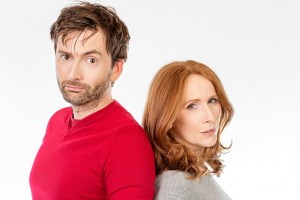 Deadline also reported recently that Tennant will be reuniting with his Doctor Who companion, co-star Catherine Tate, for the upcoming comedy drama Americons for British entertainment channel Sky One. Not much is known yet about the series which is being written by Tate, but will follow a couple (of cons perhaps?) as they move to the United States.
Bill Nighy's The Bookshop Opens Seattle International Film Festival
Bill Nighy, best known to Potter fans as Minister of Magic Rufus Scrimgeour, co-stars with Emily Mortimer in the upcoming drama The Bookshop based on Penelope Fitzgerald's 1978 novel by the same name. The film, set in 1959 Suffolk, about a middle-aged widow who shocks the town by opening a bookshop, opened the Seattle International Film Festival which runs May 17-June 10.
The quiet film, which is narrated by British icon Julie Christie who played Madame Rosmerta in Prisoner of Azkaban, has been receiving accolades since it's film festival premiere last fall will be released in the US August 24. Take a look at Nighy the widow's cranky neighbor Edmund Brundish, in the trailer below:
That's all for this week! Check out this week's theater round-up here, and last week's actor round-up here.