Weekly Round-up: Updates on 'The Flash' From Ezra Miller, New Projects From Robert Pattinson, Adrian Rawlins, Emma Thompson & More!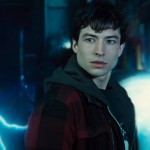 May 27, 2018
Rarely a week goes by when news from the Wizarding World slows down. In the past seven days we've seen a changing of the guard for the West End Cursed Child cast, more interviews with the Tony-nominated Broadway cast, a new project for Rupert Grint, updates from Universal's Wizarding World of Harry Potter Hollywood and Japan, a directorial premiere for Bonnie Wright and podcasting news from Evanna Lynch.
In this week's actor news we have an update on The Flash with Ezra Miller, new trailers for films starring Robert Pattinson and Johnny Depp, a first look at the upcoming BBC adaptation of King Lear with Emma Thompson and Jim Broadbent, Comic Con appearances for Dan Fogler, David Tennant and director Chris Columbus, and much more!
Comic Con Appearances By Dan Fogler, David Tennant and Chris Columbus
A few Comic Con updates and announcements from Fantastic Beasts star Dan Fogler (Jacob Kowalski), Harry Potter's David Tennant (Barty Crouch Jr) and Director/Producer, Chris Columbus!
Fogler recently attended Phoenix Comic Fest, promoting both his new graphic novel, Brooklyn Gladiator, and Fantastic Beasts:
He also spoke to New York Live about the two projects, and Jacob's travels to Paris in Crimes of Grindelwald:
.@DanFogler is living the dream! We talk to the #HarryPotter star about being a comic book author, his all movie podcast, and travling to Paris with @FantasticBeasts. WATCH: https://t.co/XITVaMrGXj

— New York Live (@newyorklivetv) May 22, 2018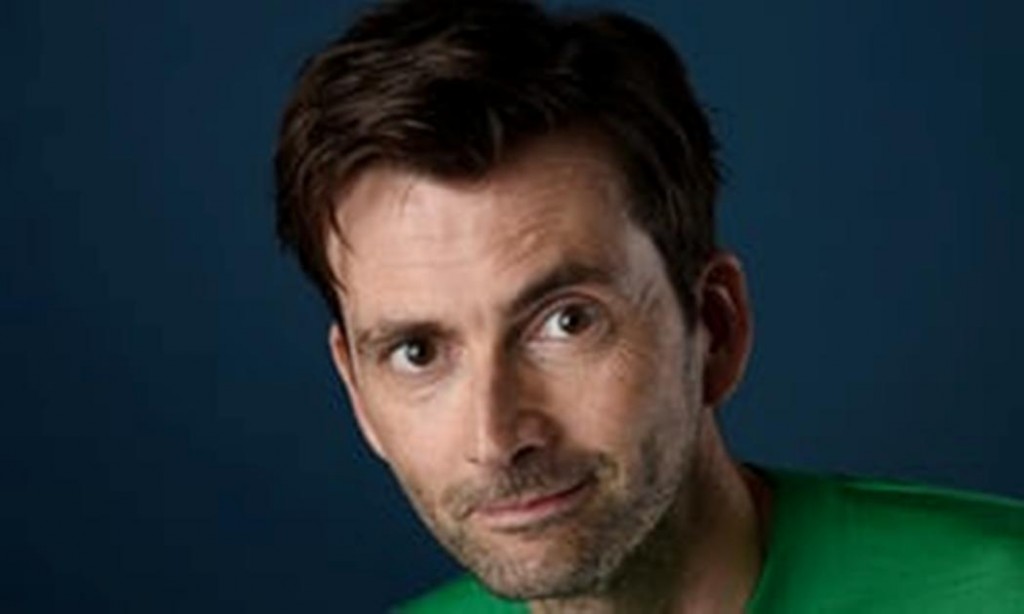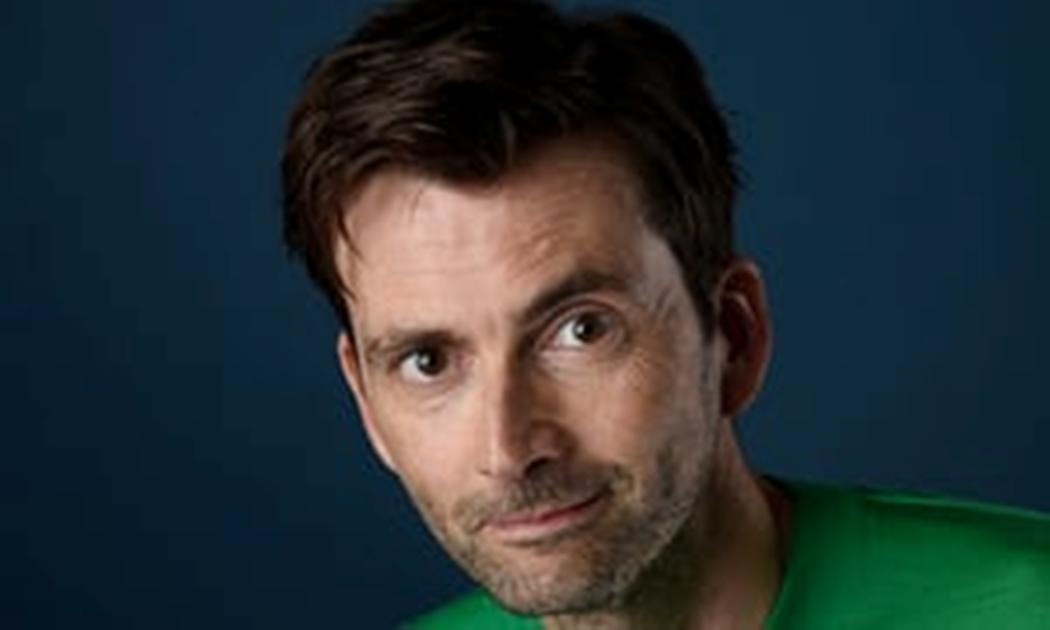 Wizard World Comic Con Des Moines (June 2nd-3rd) announced this week that Harry Potter and Doctor Who star David Tennant would be attending the convention, which will be held at the Iowa Events Center. Find out more here.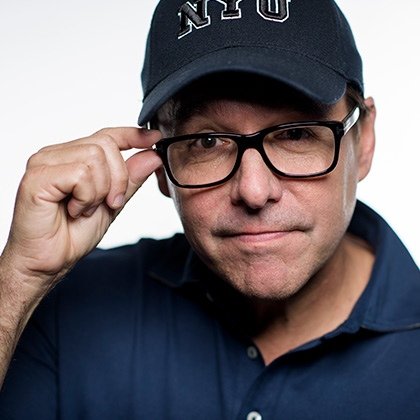 Making his first trip to Brazil, Harry Potter Director/Producer Chris Columbus will speak and meet fans at CCXP 2018, from 6th-9th December at the São Paulo Expo centre. Find out more here.
Updates & Trailers:
Robert Pattinson in Damsel
Robert Pattinson, who played Harry Potter's favorite Hufflepuff Cedric Diggory, stars in the upcoming film Damsel, a period comedy set in the Wild West circa 1870. Pattinson plays affluent pioneer Samuel Alabaster who sets out across the American frontier to marry the love of his life Penelope. The film premiered earlier this year at the Sundance Film Festival is scheduled for wide release on June 22, 2018. Take a look below at Pattinson's hilarious portrayal of this Wild West romantic in the trailer below. It's definitely a far cry from his Hogwarts and Twilight roots!
Ray Fearon in 2036 Origin Unknown
Ray Fearon, the actor know to Potter fans as the centaur Firenze from Harry Potter and the Sorcerer's Stone, can be seen in the sci-fi thriller 2036 Origin Unknown set for release June 8. The plot involves a mission controller working with an artificial intelligence system to investigate the cause of the deadly crash of the first manned trip to Mars. Take a look at Fearon as mission colleague Sterling Brown as he deals with A.R.T.I., an AI that may have learned a bit too much:
Emma Thompson and Jim Broadbent in King Lear
Emma Thompson, Professor Trelawney and Jim Broadbent, Professor Slughorn, co-star in BBC's upcoming modern day adaptation of Shakespeare's of King Lear with Sir Anthony Hopkins in the title role. As covered earlier by Leaky Thompson plays the king's eldest daughter Goneril while Broadbent plays the Duke of Gloucester in the two-hour drama produced by Cursed Child producer Sonia Friedman Productions.
Thompson recently sat down with The Northern Echo to discuss the film. She had this to say about working with Hopkins,
"I will never see a better Lear, I know that. I will die not having seen anyone do it better,[…] "We even had a two-week rehearsal, which is an absolute miracle on a film![…]"We had the best time. We stood around watching each other – and we all had this incredible experience of watching Anthony Hopkins play King Lear.[…]"Every time he did his speeches on set and during rehearsals, he gave it full blast even if he wasn't on camera. He was miraculous."
She has this to say about the production in general,
This is the only production of Lear I've ever seen in which you actually sympathise, sometimes more, with the children than you do with [Lear],[…]And I think that's an amazing insight into the play; it's my favourite play, but I've never been able to see it like that so I am very grateful."
Thompson continue with this analysis of the story,
"Goneril and Regan have always been in competition for their father's affections, as people who have been abused often crave the love and approval of their abusers, especially when that person is a parent,[…]Lear is an appalling man. And he's abused his children to such a degree that they are also appalling,[…]If you've got family who've got that kind of power and there's that kind of power play at work, then things are going to go very badly wrong." 
Catch a look at the first trailer of the program which will air on BBC2 Monday, May 28th at 9:30pm:

Updates on The Flash From Ezra Miller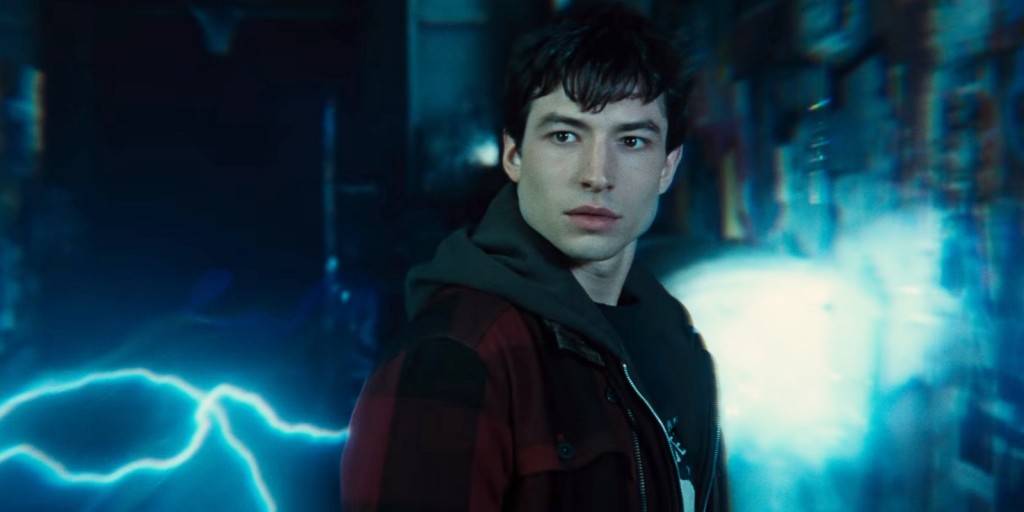 Speaking at Wizard World Philadelphia, Fantastic Beasts star Ezra Miller (Credence Barebone) gave the exciting news that progress was being made on a The Flash standalone film, based on Miller's Justice League take on the character. He also spoke about meeting with apparent directors John Francis Daley and Jonathan Goldstein:
"I met them recently," Miller said at Wizard World Philadelphia. "They're really, really, really cool guys. I really like their work a lot, and I think they're really great."
Barry Allen's love interest, Iris West, will be portrayed by Kiersey Clemons, whose scene was cut from Justice League, and Miller also discussed who he'd like his character to rival in the film:
"There's a lot that just come from the world of The Flash, and various Rogues." Miller revealed during a panel at Wizard World Philadelphia. "It's hard to choose a favorite. Savitar. I really love those plotlines."
It appears the movie is making promising (and speedy) leaps and bounds into reality – keep posted for more updates!
Johnny Depp in City of Lies
Johnny Depp, best known to the fandom as dark wizard Gellert Grindelwald in the Fantastic Beasts films, stars in the upcoming biographical crime thriller City of Lies, based on the book LAbryrinth by Randall Sullivan about the murders of rappers Tupac Shakur and the Notorious B.I.G. Depp plays retired LAPD detective Russell Poole who lead their investigations. The film is scheduled for release September 7, 2018.
Check out Depp in the first trailer below:

Also check out J.K. Rowling, David Yates and David Heyman, and  Daniel Radcliffe's statements on the controversy surrounding his casting as Grindelwald, due to an allegation of domestic abuse.
New Screen Projects
David Thewlis in Big Mouth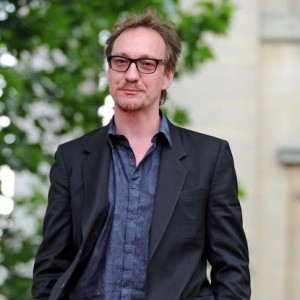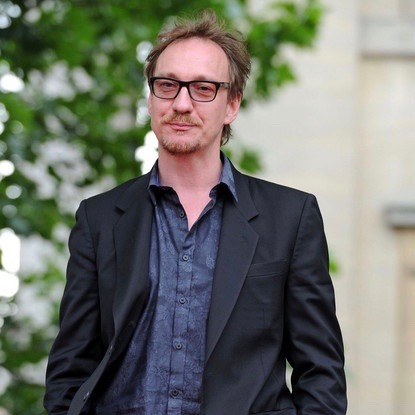 David Thewlis, Harry Potter's beloved Marauder and resident werewolf Remus Lupin, will be joining the cast of Netflix adult animated comedy about teenage puberty, Big Mouth. Thewlis will once again step out of his usual Muggle roles to voice the Shame Wizard, the enemy of Maurice the Hormone Monster, who uses shame as a way to haunt all the kids. Thewlis joins Nick Kroll, Gina Rodriguez and such comedic talent as  John Mulaney, Maya Rudolph, Jordan Peele, Fred Armisen, in the show's second season which will be released sometime later this year.
Jessica Williams in Booksmart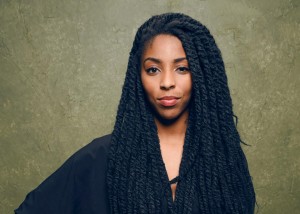 Jessica Williams, whose role in the Fantastic Beasts series was recently revealed by J.K. Rowling as Ilvermorny Professor Lally Hicks, has joined another all-star comedic team in the upcoming film Booksmart. The plot revolves around two best friends who have gone above and beyond academically during their high school careers but decide to make up for lost time in the party department over the course of one night. Williams will star alongside Jason Sudeikis, Will Forte, and Lisa Kudrow, in a yet to be named role. At the helm of the project, making her directorial debut, is actress Olivia Wilde who starred in Cursed Child producer Sonia Friedman Production's 2017 Broadway adaptation of George Orwell's 1984.
Helen McCrory in MotherFatherSon 
Helen McCrory (Narcissa Malfoy) will star in a new BBC drama, MotherFatherSon: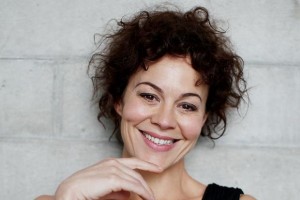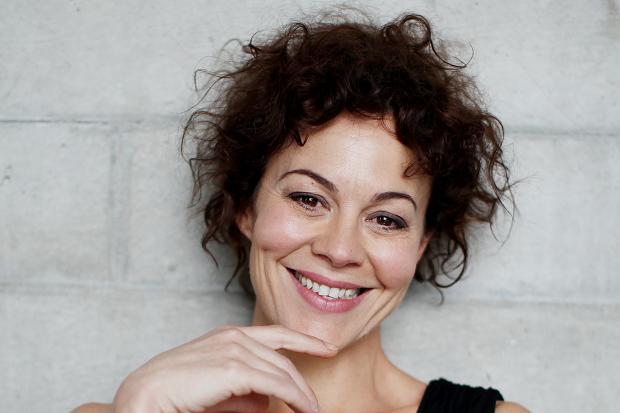 "The eight-part series follows a family empire which is threatened when Caden (Billy Howle), who runs a newspaper owned by his father Max (Richard Gere), spirals out of control – leading to consequences for 'the future of the family, its empire, and a country on the brink of change'"
Airing on BBC Two, the channel has yet to announce the release date for this series, but we'll keep you posted! Have you seen McCrory in Peaky Blinders? What did you think?
Jenn Murray in Maleficent 2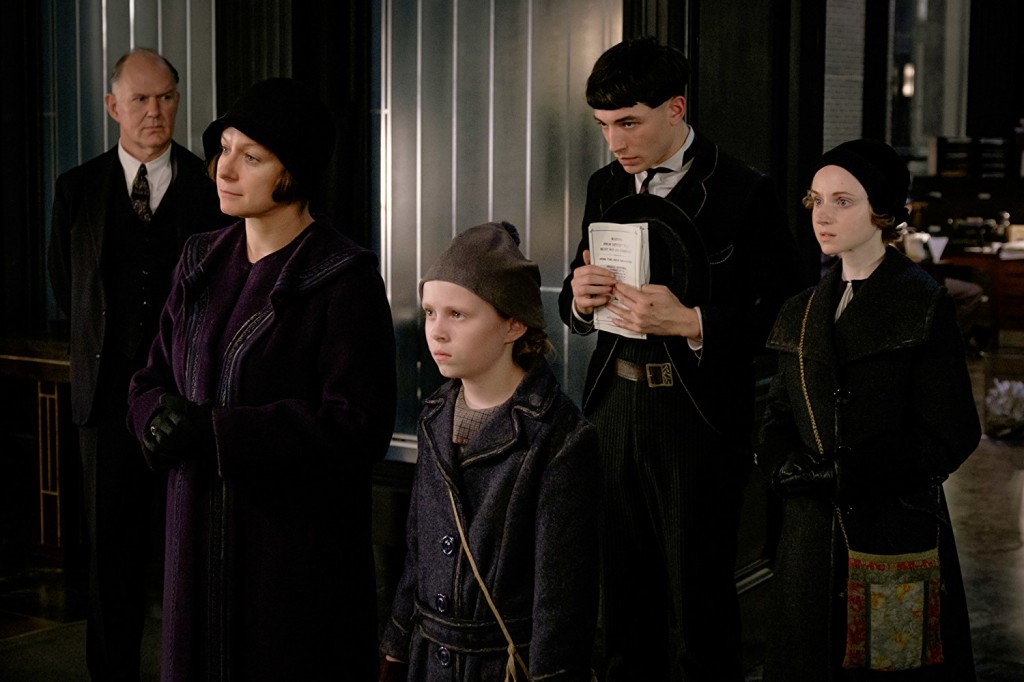 For most Disney lovers, the news that there would be a Maleficent 2 was a delight, and as production is set to begin later this year, casting is starting to be announced for the film. Fantastic Beasts actress Jenn Murray (who portrayed Second Salemer Chastity Barebone), will be starring in the sequel, along with Angelina Jolie (reprising her role as Maleficent herself), Elle Fanning as Aurora, Harris Dickinson taking over from Brenton Thwaites as the Prince, and many more! Read more on the film here.
Adrian Rawlins and Ralph Ineson in Chernobyl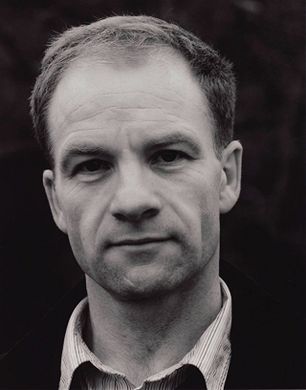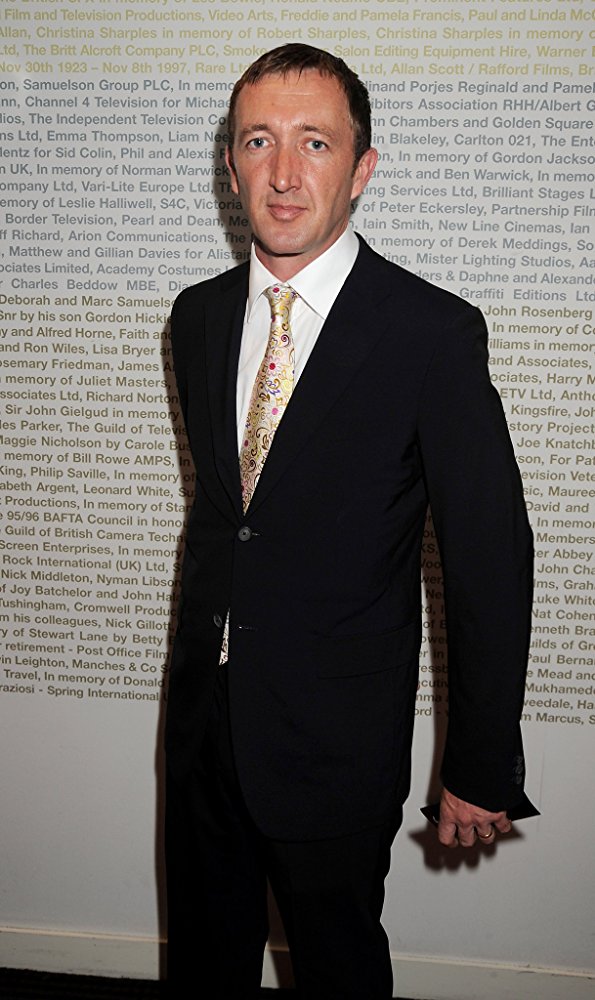 Sky and HBO are set to create Chernobyl, a new high-end drama based on the tragic event. Harry Potter's Adrian Rawlins (James Potter) and Ralph Ineson (Amycus Carrow) will round out the cast, joined by Paul Ritter (Electric Dreams), Jessie Buckley (Taboo), Con O'Neill (Happy Valley) and many more. The show will be a five-part mini-series, and will be shown on Sky Atlantic and NOW TV. Craig Mazin (The Identity Theft) will write and executive produce (along with Jane Featherstone of Broadchuch) and Johan Renck (Breaking Bad) will direct. Filming began last month. Read more on the upcoming series here.
That's all for this week! Catch up with last week's round-up here, and our theater round-up here.