Weekly Round-Up: Jessica Williams Shares How J.K. Rowling Created Her 'Fantastic Beasts' Character, Emma Thompson Made a Dame, & More!
Jun 09, 2018
This week has been riddled with exciting announcements in the wizarding world! We received the announcement that there will be three Fantastic Beasts: The Crimes of Grindelwald premieres (one for each city in the film: London, New York and Paris), and Lumos launched a campaign offering the chance to attend one of them, as well as other brilliant prizes.
LeakyCon announced Devon Murray (Seamus Finnigan) as their latest special guest, Daniel Radcliffe's new role in Broadway's The Lifespan of a Fact was revealed, the first Crimes trailer won Best Fantastic/Adventure movie preview at the Golden Trailer Awards, Bloomsbury announced a weekly 20th anniversary of Chamber of Secrets house-themed competition, new Fantastic Beasts LEGO previews were unveiled, and The Protego Foundation launched their Vegan Butterbeer campaign with support from Evanna Lynch (Luna Lovegood) and Robbie Jarvis (Young James Potter). USAopoly also shared plans to release two new wizarding world board games (more trivia, hurrah!).  
As if that wasn't enough, this week's round-up is full of stories from each corner of the wizarding world, from Jessica Williams sharing her experience being cast by J.K. Rowling in Fantastic Beasts: The Crimes of Grindelwald (and their shared love of The Sims), to Emma Thompson being made a Dame, and Ezra Miller's possible role as the leading man (basically a wizard) in David Heyman's Willy Wonka reboot. Keep reading for more details!
First up, here's a few photos from behind-the-scenes on Crimes:
#FantasticBeasts cast photos during filming of #CrimesOfGrindelwald

(L to R): Derek Riddell (Travers), Callum Turner (Theseus Scamander), Cornell John (Arnold Guzman), Wolf Roth (Spielman) & Eddie Redmayne (Newt Scamander) pic.twitter.com/6KZennjT9o

— Fantastic Beasts Film Series (@FBAWTFTmovie) June 2, 2018
What do you think they were filming at this point? What's with the injury? Could it be an Auror intervention to do with Newt's beasts, or something more Grindelwald related? Let us know your ideas!
Jessica Williams Shares Fantastic Beasts Casting Story (Featuring J.K. Rowling)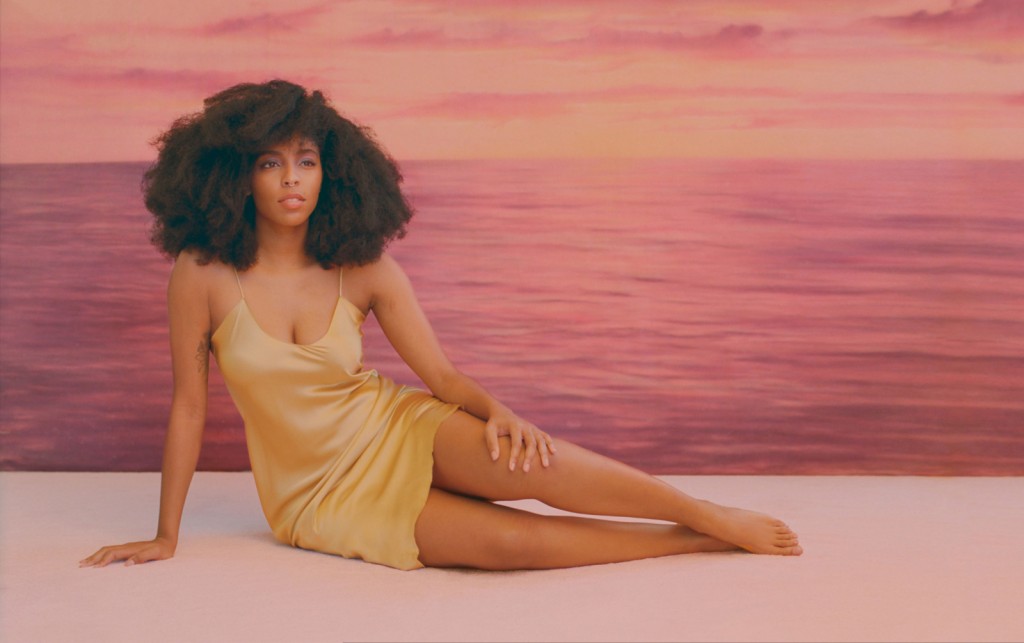 Speaking about upcoming Fantastic Beasts star Jessica Williams's "corner of Hollywood", The Cut exclusively launched an interview with Williams from women's social club The Wing's second issue of their print magazine No Man's Land. The piece focused on International Women's Day, and Jessica Williams as a role model of a star who has taken on the world, and won. Several times. Her roles in 2 Dope Queens and The Daily Show are well known, but perhaps better known is her wit, her ability to speak her mind. She summarises herself as "a classic middle child":
"Sensitive, conflict-avoidant, diplomatic," she recites. "I go inward. I do gentle rebellions."
Speaking on her role as Professor Eulalie (Lally) Hicks of America's Ilvermorny School of Witchcraft and Wizardry in Crimes of Grindelwald, Williams shared the hilarious story of how she was cast, all the while casually referring to Jo Rowling as "JoJo". The two talented women initially spoke over Twitter, and eventually met for dinner in London in summer last year (coincidentally, the two also share July 31st as a birthday). They bonded over The Sims and other games, a shared passion which – aside from her talent – basically got Jessica Williams a role in Fantastic Beasts:
"I messaged her about downloading Rollercoaster Tycoon," says Williams. "And she was like, 'Hey, I've been working on this character for Fantastic Beasts. What's your email? I want to send you this character description and see what you think.' I read it and was just crying — it was unreal."
It's any Potter fan's dream to have her experience, but to get all this decades on from when the journey first began must be overwhelming!
"I was just shaking," she says. "Just to be where they shot Harry Potter…to see hair and makeup and renderings and how much thought and detail goes into creating and living in the Potter universe."
She also discussed how her character was created, and the intricate details J.K. Rowling shared with her to prepare her for the role:
"Jo flew down to make sure I was okay with how my character appeared," says Williams. "She wanted to give me autonomy as a woman and also as a black woman. That's incredible on such a massive production. She wanted my character to look the way that I felt like this character should look.
"The night before I shot, she sent me this Word document and it was nine pages. She was like, 'I'm supposed to be working on my book deadline, but instead I've spent all day writing this and anyway, I hope you enjoy.' It was this very thorough background on my character. I didn't really need it, but she spent so much of her personal time writing it for me. A lot of the lore of my character ties to my personal history. She gave me all this cool information and did it just because she wanted to. That to me is so representative of her heart. I could have never imagined at nine years old that I would be able to get this document from her. It's part of lore, it's canon.
It feels like I got a custom tarot reading or I got my custom charts made. It's mine. And it feels like mine."
Read the full interview here, and try to take in the fact that J.K. Rowling is also obsessed with The Sims and Rollercoaster Tycoon. Watch our interview with Jessica Willims at the Broadway Cursed Child premiere here.
Emma Thompson Receives Queens Honours & Made a Dame!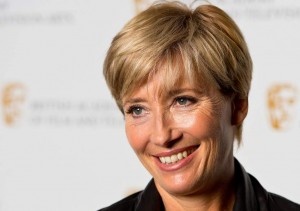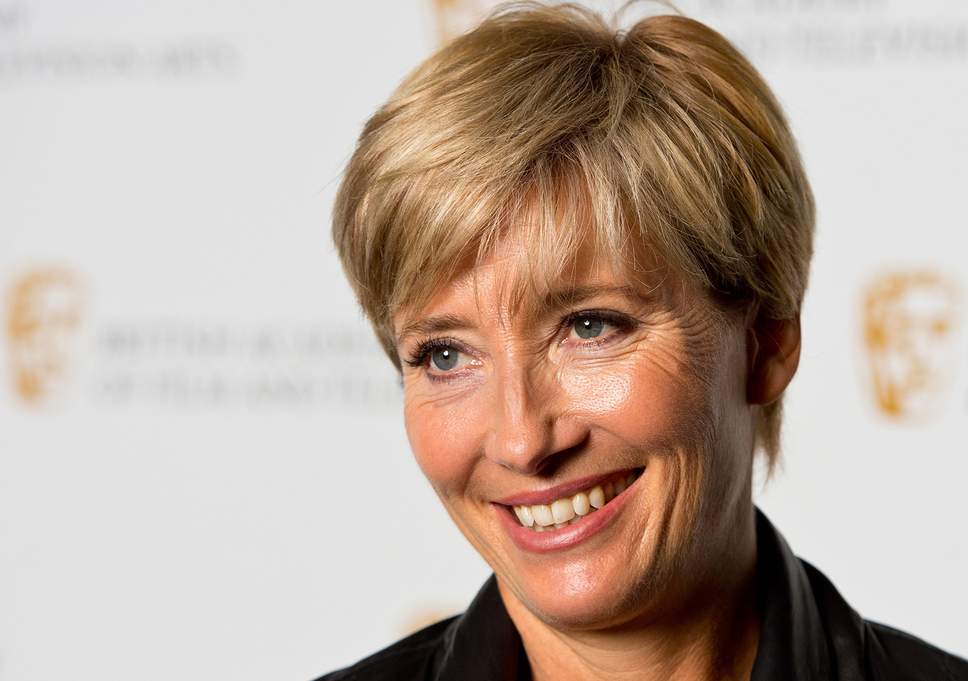 One of Britain's most acclaimed actresses, who is best known to the Potter fandom as Divination Professor Sybill Trelawney, has been made a dame in the Queen's most recent birthday honours list. Thompson, who has appeared in dozens of film, television and stage roles, including three Harry Potter films; Prisoner of Azkaban, Order of the Phoenix and Deathly Hallows Part 2, was recognized for her contribution to the arts, as well as her work as a humanitarian and environmentalist. Congratulation to Dame Emma Thompson on this well-earned distinction!
Thompson could be seen most recently on screen in the BBC adaptation of King Lear co-starring Sir Anthony Hopkins in the title role. She'll also be starring in the latest Johnny English movie, Johnny English Strikes Again. See a trailer below:
Helena Bonham Carter Talks The Crown at Ocean's 8 Premiere
Helena Bonham Carter, Harry Potter's Bellatrix Lestrange, walked the red carpet earlier this week for the premiere of the comedy heist film Ocean's 8, the all-female spin off of the star packed Ocean's trilogy. Bonham Carter, who plays con fashion designer Rose Weil, talked to Variety at the event about her upcoming role as Princess Margaret in season three of Netflix The Crown,
"I've definitely started prepping,[…]It's exciting. We start in a few weeks, and I think we're all — we're completely terrified. I think also because the first two seasons were such a success, we have the onus of inheriting the responsibility of doing justice to all these genuinely famous people, and then on top of it, inheriting them from this previous generation of actors who've done such good jobs."
Bonham Carter is also being eyed as the villain in the next James Bond film opposite Daniel Craig. What Potter fan can't see her in that role? Ocean's 8 opened at US theaters nationwide June 8 and heads to the UK on June 18.
Brendan Gleeson on Mr. Mercedes at Emmys Contender Panel
Brendan Gleeson, who played Mad-Eye Moody in the Harry Potter films, joined his fellow cast mates of the TV adaptation of Stephen King's Mr. Mercedes for a panel discussion at the third annual The Contenders Emmys event which celebrates the launch of the Emmys season. Since the premiere of season one of the Audience Network series, Gleeson has received rave reviews for his portrayal of retired police detective Bill Hodges who is still haunted by the unsolved case of 16 people who were killed at a job fair by the mask-wearing driver of a stolen Mercedes. Gleeson said this to the audience about his character,
"With somebody like Bill, we can see the consequences of his obsession with his own job; we can see how he can drive people away from him,[… ]"It was all about that kind of little inner conflict that's going on with everybody, where we can be monsters, and kind of angels, all in the one package."
Get a behind-the-scenes look here at Season Two of Mr. Mercedes which premieres August 22 on the Audience Network:
Sean Biggerstaff in Doctor Who Audio Drama Jenny–The Doctor's Daughter
Sean Biggerstaff, best known to Potter fans as Gryffindor Quidditch Captain Oliver Wood, plays Noah, the companion to the Time Lord's daughter Jenny in the Big Finish audio drama, Jenny–The Doctor's Daughter. The four-episode Doctor Who audio spinoff starring Georgia Tennant, wife of Harry Potter's Barty Crouch, Jr and Doctor Who's tenth Doctor, David Tennant, was released earlier this week. Tennant reprises her 2008 one-off role as the Doctor's daughter this time with Biggerstaff's Noah along for the ride.
Check out a trailer for the program here:  

Film Festival Prize and Game of Thrones Album for Natalia Tena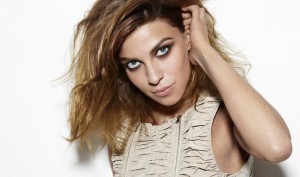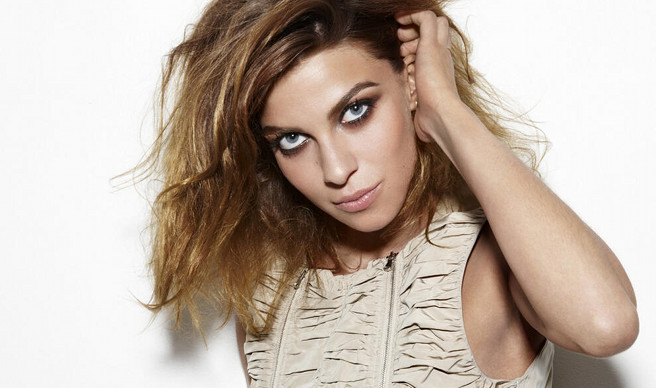 Natalia Tena, Harry Potter's beloved auror Nymphadora Tonks, is busy with projects in media of all forms lately. Aside from filming the YouTube sci-fi series Origin with Potter alum Tom Felton, Tena accepted an award for Best Performance for her role in the film Anchor and Hope at the Transilvania International Film Festival last week.Tena, who played the role of Osha in HBO's Game of Thrones and also heads up the accordion band Molotov Jukebox, is applying her musical talent to a cast pop album inspired by the series, which will come to an end in 2019.
Along with Tena, many of her Game of Thrones cast mates have musical careers on the side and there have been several pop singers and bands in the cast including Ed Sheeran, Rupert Grint look alike. According to Billboard Magazine, HBO had this to say about the project,
"As Game of Thrones storms to a conclusion next year, Columbia Records and HBO have teamed up for an officially licensed album, Music Inspired by Game of Thrones. While a full track listing wasn't available at press time, a release announcing the project teased that it would feature songs inspired by the hit series and showcase artists 'from diverse musical genres."
Definitely something to look forward to for Game of Thrones fans sad to see their favorite series go. Congratulations to Natalia Tena on her award and we can't wait to see her in Origin with our favorite Sytherin!
Ezra Miller on Short List for David Heyman's Willy Wonka Reboot and Touring with his Band 
Ezra Miller is on the rumoured cast list for the new Warner Bros Willy Wonka movie, which will be produced by Harry Potter / Fantastic Beasts producer, David Heyman. Other names include Ryan Gosling, and Donald Glover for the role of the legendary quirky and charismatic chocolate factory creator originating in Roald Dahl's children's books. Heyman is currently working on both Fantastic Beasts and 2019 Tarantino collab Once Upon a Time in Hollywood, which we previously reported on here.
'Once Upon a Time in Hollywood,' which is being produced by Tarantino, David Heyman and Shannon McIntosh, is set to be released Aug. 9, 2019 https://t.co/6UHgzhtKoY

— Hollywood Reporter (@THR) June 7, 2018
Additionally, after covering Gay Times Magazine for Pride Month 2018, Ezra Miller's band, Sons of an Illustrious Father, are giving eight fans the chance to meet them on their upcoming tour. Enter by following the instructions in their Instagram post, below:
  Evanna Lynch Joins Human Society International (HSI) Campaign to End Cat and Dog Meat Trade
After lending her voice to The Protego Foundation's recent Vegan Butterbeer campaign, Harry Potter star Evanna Lynch is raising awareness of yet another animal rights issue – this time the dog and cat meat trade in Asia. She's joined forces with Human Society International (HSI) to spread the word about stolen pets and brutal murders of animals to serve the meat trade.
Watch the video below to find out more, and listen to the latest episode of her vegan podcast, The Chickpeeps, here. 
First Images of Domhnall Gleeson in The Little Stranger
As previously reported by Leaky, Domhnall Gleeson will star in Room director Lenny Abrahamson's ghost story debut, based on the novel by Sarah Waters.
The film will tell the story of Dr Faraday (Gleeson) in 1948, called to a patient at Hundred's Hall, an ominous setting housing a curious family. Faraday is plagued by mysterious occurrences, giving way to a mix of genres, from psychological thriller to horror.
See the first images of Gleeson below: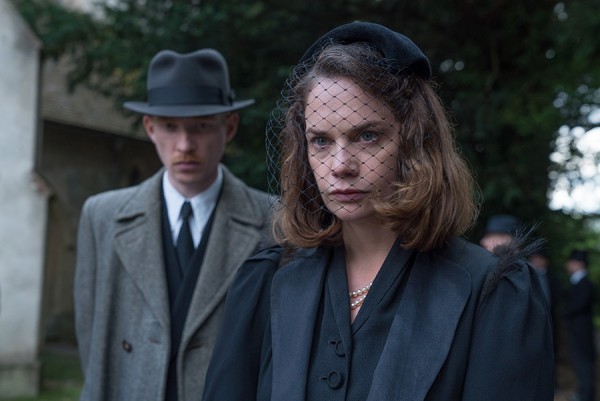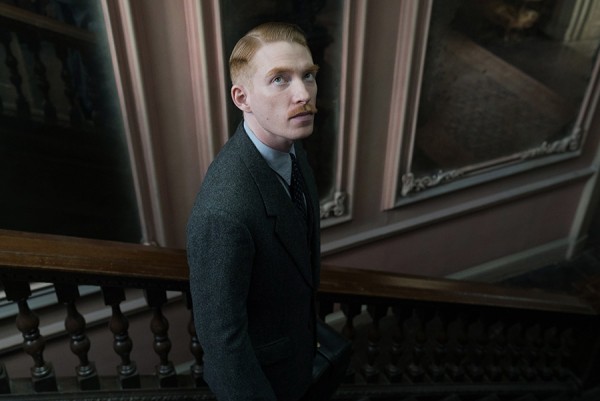 The film releases August 31st. Read more here.    
Watch Bonnie Wright's Movie Medusa's Ankles on BBC iPlayer
After her short film Medusa's Ankles (starring Harry Potter's Jason Isaacs) premiered in Lincoln last month, the film is now available to enjoy on BBC iPlayer:
Very excited to announce my film Medusa's Ankles is now available to watch on BBC iPlayer 📽 @bbcarts @BBCiPlayer https://t.co/xMr8cOXowB

— Bonnie Wright (@thisisbwright) June 7, 2018
Read more about the production and Bonnie Wright's journey into filmmaking here.
Tom Felton in Haig Club Advert With GQ
Tom Felton recently appeared looking very dapper in a new #LeaveAsYouArrived British GQ magazine advert for Single Grain Scotch Whiskey, Haig Club. Watch the ad below, and read about his role in new YouTube sci-fi thriller series, Origin, here.
Ellie Darcey-Alden Announces Plan To Pursue Acting
LeakyCon 2018 special guest Ellie Darcey-Alden announced this week that she's decided to pursue a career as an actress! Her role as Young Lily Potter in the Harry Potter series will hopefully stay at the front of her memories as she takes on new opportunities – we wish her the best of luck on her journey, and can't wait to welcome her to LeakyCon!
That's all for this week! Catch last week's round-up here, and this week's theater round-up here.