Theater Round-Up: Interviews with Sonia Friedman and Steven Hoggett, Cursed Child Cast at Broadway Barks, Times Talk to Host Jessica Williams and More!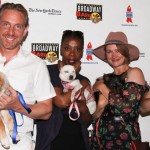 Jul 17, 2018
As has become the norm from the Wizarding World, we've got plenty of theater-related news to bring you this week. In addition to the big announcements that Harry Potter and the Cursed Child would be opening in San Francisco in 2019 and Hamburg, Germany in 2020, the casts of the current London and New York productions have been keeping busy with events of their own. Paul Thornley, Noma Dumezweni, Poppy Miller and Sam Clemmett participated on July 14 in the 20th Anniversary of Broadway Barks, an annual animal adoption event founded by Bernadette Peters and Mary Tyler Moore. The Cursed Child Broadway softball team also wrapped up their inaugural season with a hard fought loss after their spectacular first win last week witnessed by Leaky!
Also from the stage this week, we have in depth interviews with Cursed Child producer Sonia Friedman from Broadway.com and Harry Potter play choreographer Steven Hoggett from the New York Times, Fantastic Beasts Jessica Williams in conversation with Times Talk, updates on television and stage projects from Jack Thorne, an Emmy nomination for Darren Criss and more!
Sonia Friedman Discusses Her Career as a Producer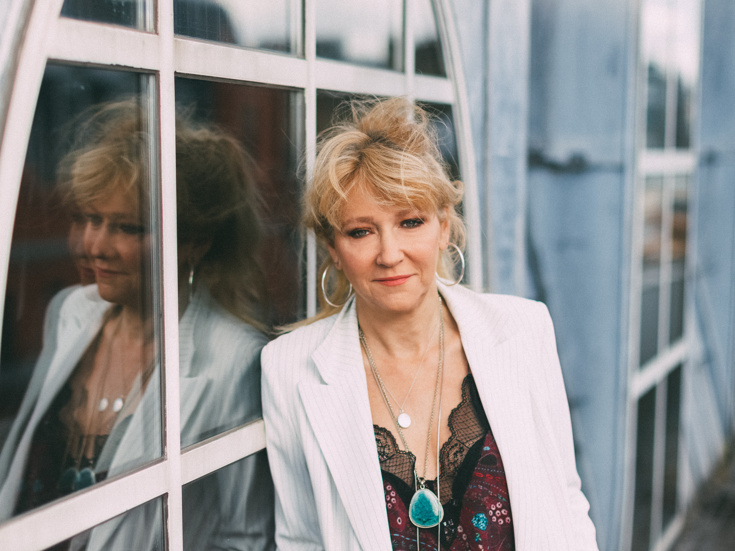 Sonia Friedman is the incredibly successful and driven woman behind Sonia Friedman Productions. According to Broadway.com, she's produced over 160 shows since 1990. She's worked with a "Who's Who" list of Harry Potter alums over the years, and her productions have been awarded an astounding 48 Olivier awards and 24 Tony awards. With a reach that stretches from Broadway to the West End, that's an impressive feat by any industry's standards. Now Friedman talks about her remarkable career as part of Broadway.com's interview series "Industry Insider."
For those who may not understand the role of a producer, Friedman offers up a job description, which happens to include her personal thoughts on what makes a good producer effective. She explained:
"The person at the center of the process who invariably can come up with the idea and pulls together all the creative and business elements into one. I have an overview of everything from conception through to delivery and beyond. The best producers, in my experience, are the ones where you let the creative team that you've pulled together get on with their job. [You] check in with them and can be the objective outside eye but do not meddle with the creative process too much—because, otherwise, why aren't you directing it or writing it yourself? Creatively, the producer should never be the smartest person in the room."
Friedman's ability to surround herself with and delegate to talented collaborator's is a hallmark of her success–and a strategy which she clearly employed when bringing together the design team for Harry Potter and the Cursed Child. From sound designer Gareth Fry, costume designer Katrina Lindsay, set designer Christine Jones, lighting designer Neil Austin and choreographer and movement director Steven Hoggett to director John Tiffany and many more, Friedman assembled a stellar team, and the result has been pure magic.
In addition to her undeniable knack for recruiting the best and getting the best from them, she also has a deep love for the story-telling genre, which grew through her formative years and developed in her a passion for the process, as well as the keen eye which she employs so well. She recalled:
"From my earliest memories. My brother and I made up plays. We made up stories. We wrote plays, and we recorded them and put them to music. We were children who just got lost in stories, partly because our real life wasn't that great. We loved the stories that we told to each other. I didn't know we were doing theater then, but that's what we were doing. I also would spend huge amounts of my time—later in my childhood, when all my siblings had left home—on my own with my giant-size doll's house, which was actually a linen cupboard that I created into a dollhouse, and I would create stories myself. As I think about my career now, my most exciting moment in the process is when I get the set model, which is basically a doll's house. I begin to imagine what this thing could be." 
Though she has mastered the art of translating ideas and stories from broad concepts into tangible reality, she can't easily pinpoint what makes one appeal to her more than another, reflecting:
"It's the big unknown, right?…I can't describe why I chose the sofa in my living room, and I can't explain to you why a piece of work will make me cry. It's just what I like and what I connect to; It's what I'm feeling when I wake up in the morning. It's what is making me angry. Everything is an emotional response. It changes. It moves. It's impossible to pin down."
What she responds to may be an ever-changing and nebulous thing, but what is certain is that she establishes a connection with all her work. Something about it moves her, charms her. She can relate to it, to the people. Spectacular stagecraft aside, this is why audiences remain enchanted with Cursed Child. They fall in love with the characters, empathize with their painfully-relatable conflicts and rejoice in their triumphs. The magic is–frosting. And Friedman must have intuitively known what audiences would feel when she committed to tell the story.
As for what's next, Cursed Child continues expand and dominate every corner of the industry. The production now boasts successful runs in London and New York and will soon come to Melbourne, Australia, San Francisco, California and Hamburg, Germany. She has other work on her mind, too, though. Never one to shy away from adding on a new work that captures her fancy, she said:
"By September, I'll have six productions in the West End, and I'll have three on Broadway, if you include Ink…Then I've got two or three new productions coming up in January. There's a constant flow of work. The great thing is often they don't go; they stay around for a while. That means my production company is just building and getting larger because the shows don't disappear fast. They have a long life ahead of them."
Yes, they do. And the story of the Boy Who Lived looks to be among them.
Read the full Broadway.com interview with Sonia Friedman here.
Steven Hoggett Talks Cursed Child Choreography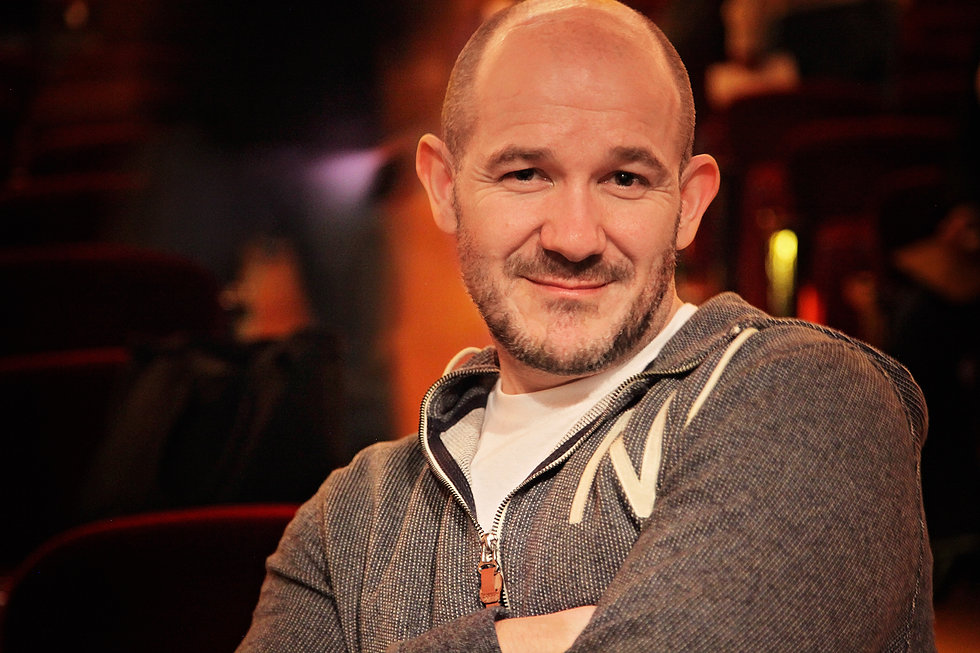 Steven Hoggett is the man behind movement of the Cursed Child actors. A childhood friend of director John Tiffany, the two have been collaborating since 2007 and now have their working relationship down to a science. In a recent New York Times feature on Hoggett's choreography and how it contributes to the magical production–so much so that he received a Tony nomination in a category typically dominated by musicals–Tiffany noted, "Steven has the morning, and I have the afternoon. It's very democratic."
And he wastes no time getting the most out of the actors' physical performance on stage. Sam Clemmett, who originated the role of Albus Potter, commented:
"[Steven Hoggett] creates movement that feels organic to you…The show is teched within an inch of its life, but it also goes back to the idea of a company of actors just pushing on a piece of set, and a swish of the cloak to create the effect."
Noma Dumezweni, the Olivier-award winning actress who first filled the shoes of the adult Hermione Granger, added:
"He makes you understand that there is power in the way you move your hand or your head, that you can tell a story with your body."
Hoggett does this is in a variety of unique and creative ways–and he enlists the help of the actors, getting them to take ownership in the results. He accomplishes this by challenging them to consider how they would move while concealing a suitcase until the moment of reveal, how they would manage a misbehaving wand or if it is possible to draw out a cloak flourish for 10-seconds–forward and backward.
Sometimes arriving at the proper movement requires his ingenious knack for finding the right parallel action. Hoggett recalled:
"For example, there is a big illusion with Harry's character, and the technical precision of where his spine had to be was causing issues…I suggested to Jamie Parker that he convulse like a cat throwing up a fur ball. It worked perfectly — the action allowed the illusion to happen, and the joy of that is that the specific physical instruction can really help the performer. You want him to feel that it's part of the character and narrative rather than being a stunt."
And there's the magic of what Hoggett does–he creates movement that enhances the character in a natural way so that the audience can respond to the telling of the narrative in a natural way. He called his contribution "giving the audience an interpretive skill set." He said, "If you can get that right, you are in some ways as powerful as a writer."
Read the full New York Times feature here.
Jessica Williams Featured at New York Times Conversation and Performance Series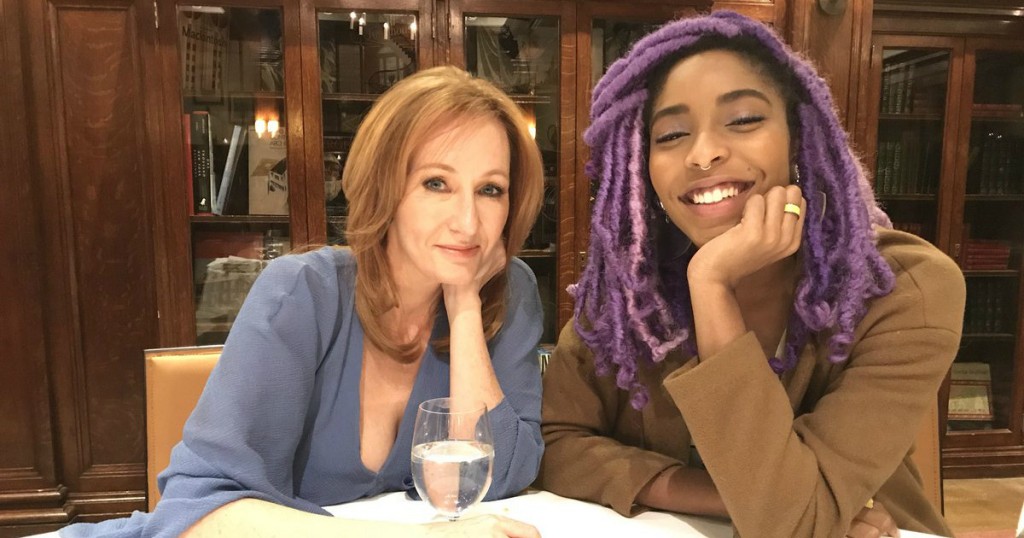 Jessica Williams, whose mystery role in the upcoming Fantastic Beasts the Crimes of Grindelwald was revealed by J.K. Rowling herself last spring the day of the Cursed Child Broadway premiere, as Ilvermorny Professor Eulalie Hicks, will be featured at an upcoming presentation of Times Talk, the New York Times live conversation and performance series. Williams will be accompanied by her 2 Dope Queens podcast and HBO show co-host Phoebe Robinson discussing "sex, romance, race, hair journeys, city living and more" with Times gender editor Jessica Bennett.  The dialogue will take place at 7pm ET, July 23 at TheTimesCenter in New York with a VIP reception to follow. The event will also be live streamed on TheTimesCenter's YouTube channel and Facebook page.
Updates on Jack Thorne's His Dark Materials and King Kong Musical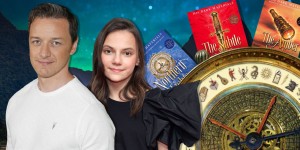 Jack Thorne, the award-winning playwright of Harry Potter and the Cursed Child is adapting the Philip Pullman trilogy of novels, Northern Lights, The Subtle Knife and The Amber Spyglass for an eight episode BBC fantasy drama series titled His Dark Materials. A premiere date has yet to be released, but it was recently announced that Rogue One's Ariyon Bakare would be joining James McAvoy, Dafne Keen, Ruth Wilson, Clarke Peters, and Hamilton's Lin-Manuel Miranda to play the story's antagonist Lord Boreal.
Thorne said this about adapting the epic novels for TV,
"The most important thing is being loyal to the books, and trying to tell those books as well as we possibly can[….]The advantage of television is we can slow down. In the film and on stage they had so much plot to get through, so much plot to churn through, whereas we've got the luxury of having time to get to know [lead character] Lyra, and spend time in her world."
Thorne has also written the book of the upcoming musical King Kong, which begins performances on Broadway October 5 at the Broadway Theater and officially opens on November 8. We can see the giant gorilla, a two-story animatronic puppet made in Melbourne, Australia, come to life for the stage below, and it's pretty amazing!

Harry Potter Store Opens in Melbourne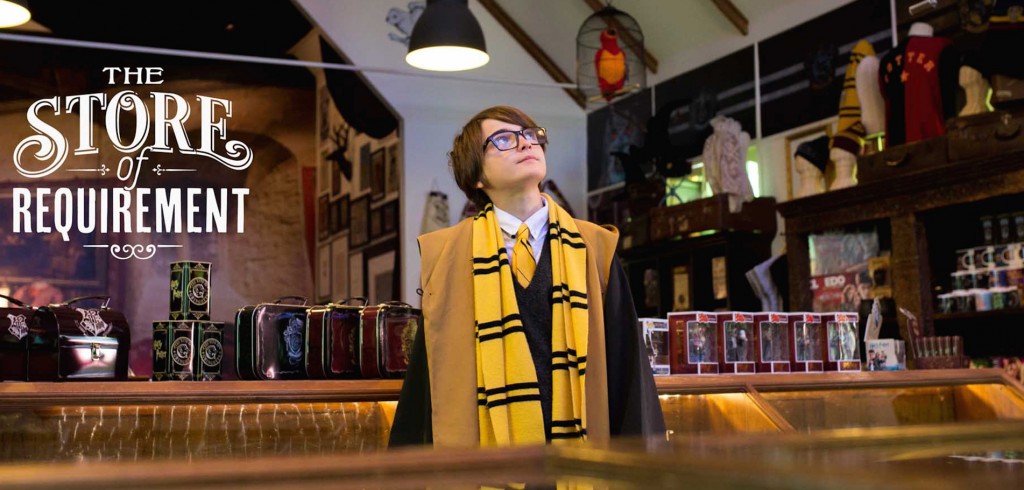 Just weeks after the announcement that the first round of tickets would go on sale in early August for Harry Potter and the Cursed Child Melbourne, there's news of an all Potter store coming to the city as well. The Store of Requirement, an Australian owned and operated Harry Potter-themed retailer, currently with a location in Brisbane, will open in Melbourne, appropriately July 31, the birthday of Chosen One as well as his creator, J.K. Rowling. The store isn't affiliated with the Wizarding World or Cursed Child but according to the store's website, their products are licensed. You can check out their wide selection of merch here.
An Emmy Nomination for Darren Criss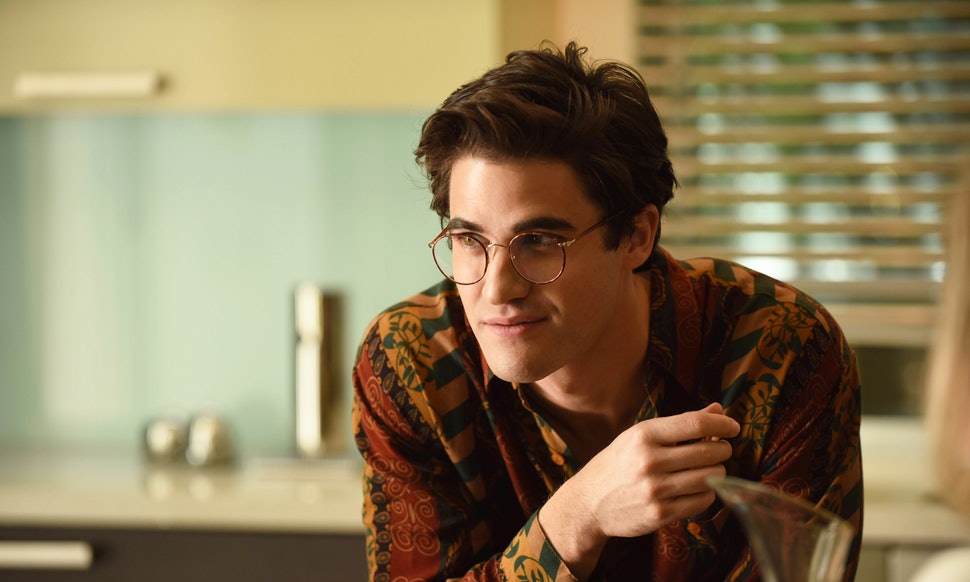 Darren Criss, the actor who got his start as the co-founder of StarKid Productions, playing none other than Harry Potter in the Potter stage parody A Very Potter Musical and premiered the last of the trilogy, A Very Potter Senior Year, at the 2012 Leakycon, has been nominated for his first Emmy! The accolades are in response to his brilliant performance as serial killer Andrew Cunanan in the second season of the FX true crime series The Assassination of Gianni Versace: American Crime Story. Congratulations to friend-of-Leaky, Darren Criss! The 70th Annual Primetime Emmy Awards Ceremony will be broadcast live on NBC September 17 at 8p ET.
That's all for this week from the stage and stage-related news. You can catch the most recent Harry Potter and Fantastic Beasts actors updates in our July 14th Weekly Actor's Round-Up here.