Wizarding World Round-Up: Could Zoe Kravitz Return As Leta Lestrange? Plus Catwoman Casting, Ed Sheeran's Weasley Twin Prank & More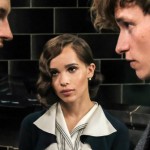 Oct 17, 2019
Since our last round-up, we've been immersed in the LeakyCon, so forgive us for being a little late with the latest actor news!
To catch you up: We saw the Mini Boden Fall Collection launch, as well as a new campaign by the Harry Potter Alliance.  We took a closer look at the Hogwarts Christmas Pop-Up from Insight Editions.
We also put out a call for volunteers, three days worth of coverage of interviews, panels, marketplace fun and more at LeakyCon (Day 1 | Day 2 | Day 3).
Our most recent news covers the release of Wizarding World Gold, and our exclusive preview of the Keys and Curios journal offered as the welcoming gift!
In this week's round-up, we cover the possibility Leta could return to Fantastic Beasts, as well as Toby Jones's willingness to play Dobby in the Fantastic Beasts series, a host of new projects for Wizarding World actors, Dame Emma Thompson in Vogue magazine, a funny story about a Potter prank Ed Sheeran played on his manager and much more:
Zoe Kravitz Cast as Catwoman Alongside Robert Pattinson's Batman, Plus Questions About Leta Lestrange's Fate Surface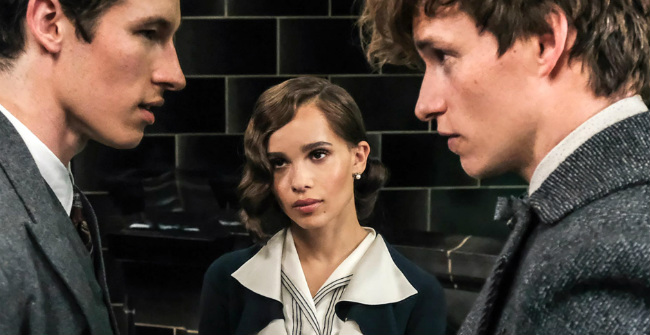 Zoe Kravitz, who played Leta Lestrange in Fantastic Beasts: The Crimes of Grindelwald, recently featured in a tweet which appears to question our certainty of Leta's fate. We saw her apparently sacrifice herself for the Scamander brothers at the end of the second film, and she is consumed by the blue flame created by Grindelwald. However, it appears all may not be quite as simple as it once seemed:
Couple things regarding this casting. Seems Kravtiz has been high on the list for some time going back to August but the worry was always scheduling with her FANTASTIC BEASTS schedule, which has caused talent like Ezra Miller to pass on things in the past

— Justin Kroll (@krolljvar) October 14, 2019
Kroll is a respected reporter at Variety, so we highly doubt his knowledge of the films is sketchy! Either Leta's death in Crimes of Grindelwald negated these casting concerns (although Kroll's tweet cites August as the time from which she has been on the casting list), or something could be going on in the next movie. There's also the potential for Leta to appear in the movies via flashbacks.
Dan Fogler revealed at LeakyCon that filming for Fantastic Beasts 3 won't begin until February, so it appears any clashes with her potential involvement in the next Fantastic Beasts movie (though still unconfirmed at this point and vaguely suggested only by Kroll's tweet above) are easily resolved for Kravitz. On Dan Fogler's 4d Xperience Podcast, Kravitz notes that "it was kind of a last minute change that [Leta] gets toasted", which suggests another change could be on the cards… If Zoe is set to return, could Leta have actually sided with Grindelwald, and he transported her away with the rest of his followers (as suggested by Nerdist)?
Kravitz has also been cast as Catwoman, the D.C. Comics female anti-hero, alongside Robert Pattinson as Batman in Matt Reeves and Warner Bros.' upcoming The Batman. Pattinson portrayed Cedric Diggory in the Harry Potter film series. Interestingly, Kravitz was also cast as the voice of Catwoman in The Batman Lego Movie.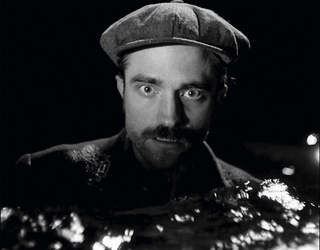 Alongside this Pattinson update is the brilliant news that the once-Hufflepuff will be competing in awards season for Best Actor for his work on The Lighthouse. 
Toby Jones Would Bring Dobby Back for Fantastic Beasts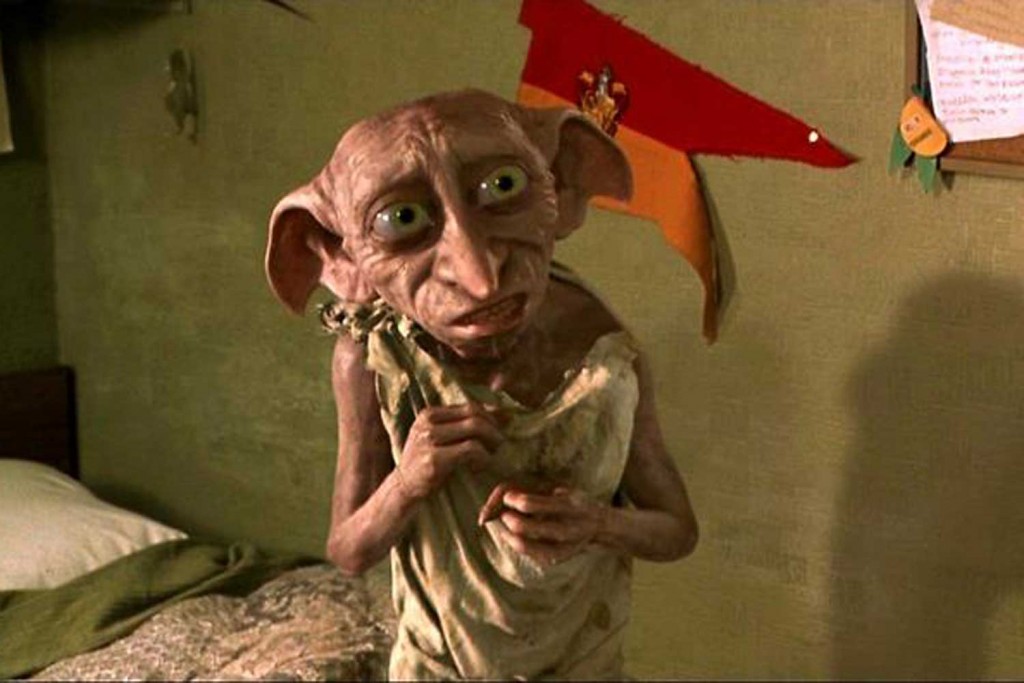 In an interview with RadioTimes, Toby Jones (voice of Dobby in the Harry Potter films) explained that he vowed never to do his Dobby voice after leaving the franchise after the fan favorite character's death in Deathly Hallows: Part 1. He 'would come up with an alibi' whenever asked to do the Dobby voice in public, going to great lengths to avoid having to do the voice again.
However, there is ONE circumstance under which he would revisit the voice, Jones told RadioTimes, and that is to voice a younger version of the house-elf in Fantastic Beasts!
Wouldn't it be interesting to see Dobby in an earlier part of his life via the Malfoy /Black families? Though we're sure it wouldn't be reassuring to see him as the slave of an aristocratic wizarding household, it might be nice to see if he trying to do good in his early life, too! It's an unlikely return, but we're glad Jones would be up for it, nevertheless! Would you want to see a Dobby origin story?
Read the full interview here.
Tom Felton Joins Stand Up to Cancer Appeal
'Cancer is relentless: So are we' Tom Felton (Draco Malfoy) asserts in a new Stand Up To Cancer short film, a joint campaign between Cancer Research UK and Channel 4.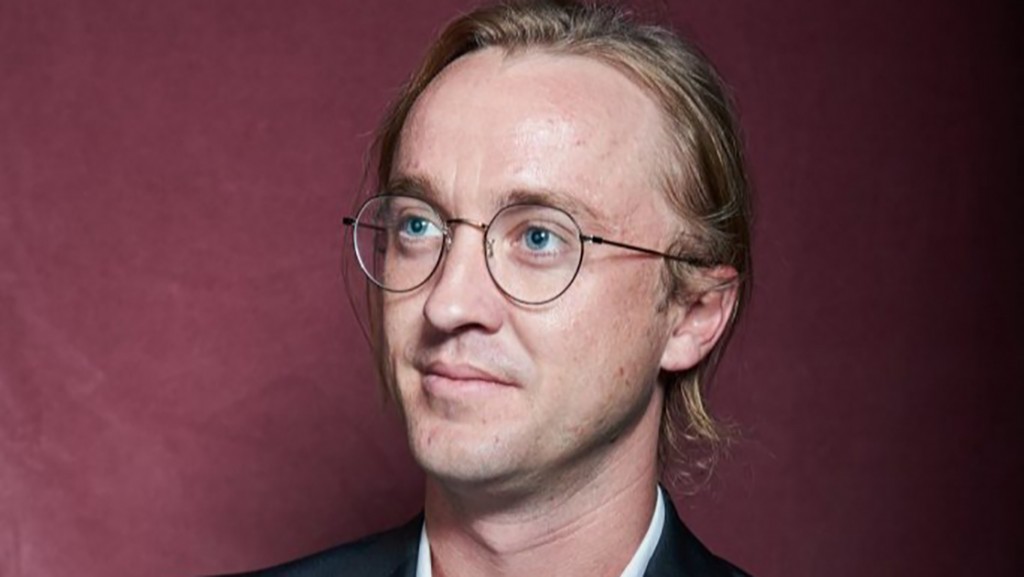 Felton said on his involvement:
'I really feel that if you have the opportunity to make the smallest difference, you should take it. 'Research is so important in saving lives and bringing us closer to beating this disease. Cancer does not slow down for anyone, and neither will we.
'We will continue to push towards getting innovative, new treatments to patients as quickly as possible.'
See the promo below, get involved here, and read more here.
Ed Sheeran's Weasley Twins Contract Clause
Once featuring Rupert Grint (Ron Weasley) in his music video, Ed Sheeran's manager, Stuart Camp, told BBC Music Introducing podcast host, Rob Adcock, that Ed tampers with his contract every year, and has managed to prank his manager to carry a laminated photo of the Weasley twins from the Harry Potter movies around with him everywhere, and instal a huge canvas of James and Oliver Phelps that rises up from the wall in his office!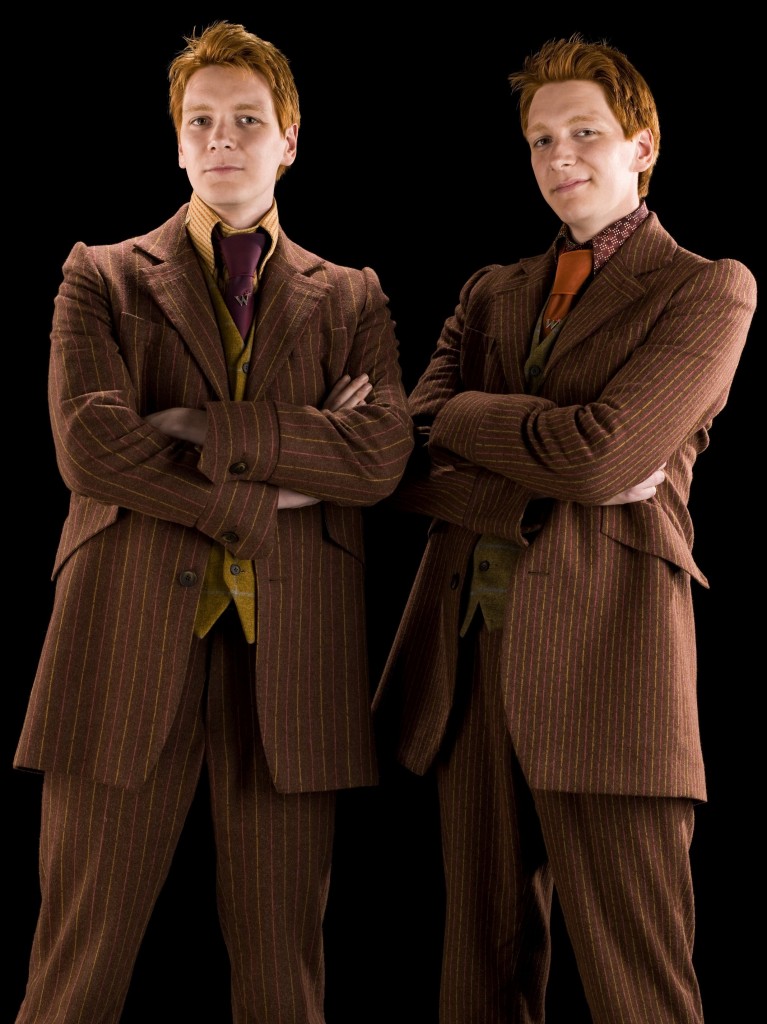 We're not sure exactly on the reason for this choice (why not Rupert, for example?) but it's a Potter prank worthy of our history of April Fool's Day jokes! Read more here.
Alfonso Cuarón Signs Deal With Apple TV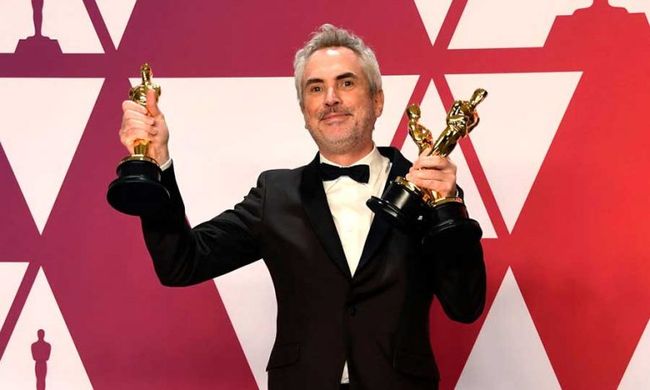 After winning several Oscars and other film awards for Roma, director of Harry Potter and the Prisoner of Azkaban, Alfonso Cuarón, just signed a five-year deal to produce exclusive content via his production company, Esperanto Filmoj, for Apple TV+, a new streaming service from the tech giant. As a result of this news, it looks pretty unlikely that he'll be returning to the Wizarding World film franchise to direct any future Fantastic Beasts films, as some may have hoped! Read more here.
Dame Emma Thompson Discusses Career In Stand-Up for Vogue Magazine
In a feature for Vogue, Dame Emma Thompson writes about her career, launched through terrifying experiences in stand-up comedy. 
She discusses the struggles of breaking into the male-dominated world of comedy in the 1980s:
"In the early '80s, the world of stand-up was almost completely male. Women were viewed with suspicion and often treated with casual contempt. The audiences were no better—as soon as you walked onstage you could feel expectations lowering. Gathering our confidence for comedy has been one of the most exciting steps forward in the last 30 years: Now you can hear fabulous female stand-ups anytime you like. Back then, it felt like people didn't want women to be funny and were surprised and sometimes even offended when they were. This is ironic because without humor, women could never have survived men."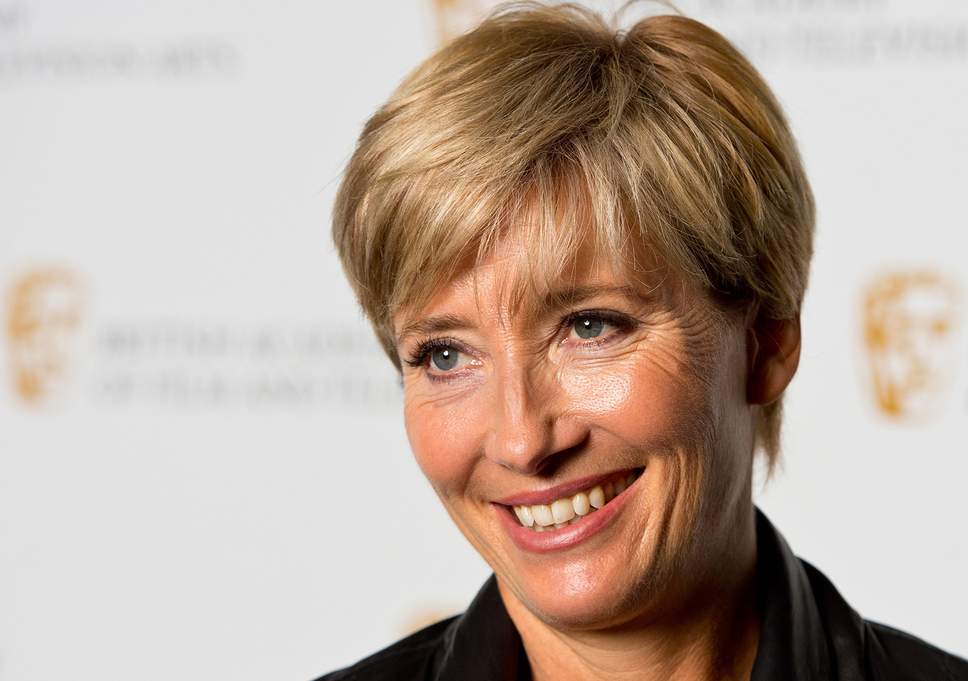 Thompson goes on to discuss her experiences at Edinburgh Fringe, performing at political benefits, the realisation that stand-up 'wasn't going to be a suitable career choice', and even her encounters with Dawn French (who portrayed The Fat Lady in Harry Potter) and an experience performing a routine with Imelda Staunton (Dolores Umbridge). Read the full piece here.
You can also read more about Last Christmas, a collection of essays curated by Dame Thompson and Greg Wise, based on the upcoming movie (itself inspired by Wham!'s classic Christmas song) and celebrating the magic of the festive season. The collection is "written by a unique plethora of voices from the boulevards of Hollywood to the soup kitchens of Covent Garden.", and will release October 31st, with the movie hitting theaters this November.
Alison Sudol Performs at The Soda Bar in San Diego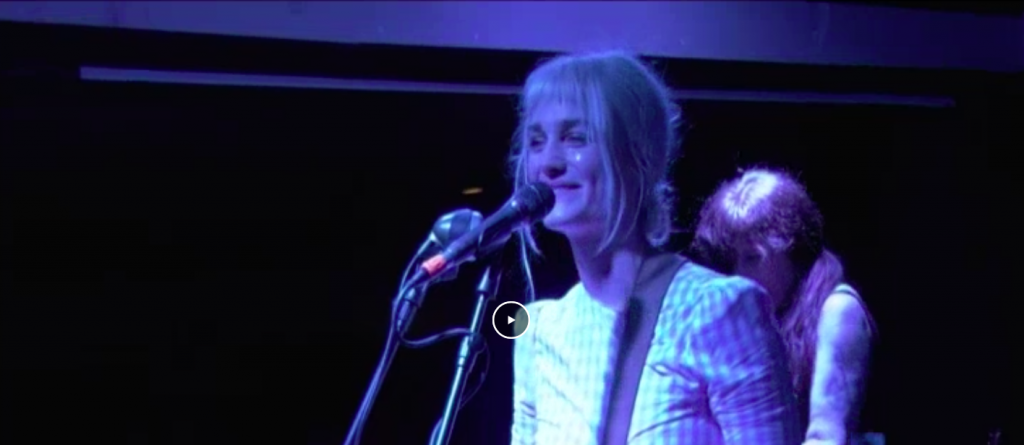 Performing "it's really raining" at The Soda Bar in San Diego as part of her first live tour in years, Alison Sudol (Queenie Goldstein) discusses her return to live performance at her first show.
See the performance and interview feature here. 
New Film Project Announcements For Wizarding World Actors: 
In addition to the above updates, there are a whole host of film project updates from all corners of the Wizarding World — here are just a few headlines we're highlighting from the past week and a half:
Harry Potter Actors:
– After the first movie scored $135.4 million (£110 million) worldwide, Downton Abbey creator and writer, Julian Fellowes, is being called upon by Focus Features to write a sequel, likely starring Dame Maggie Smith (Professor McGonagall) and Imelda Staunton (Dolores Umbridge).
– Helena Bonham Carter (Bellatrix Lestrange) recently discussed hiring a psychic to 'talk' with Princess Margaret in preparation for The Crown in a recent interview, as well as the depths of her research, her personal connections to the character, and thoughts on the series.
– Listen to Bill Nighy (Rufus Scrimgeour) discuss new film Sometimes Always Never and his acting career in a recent episode of q. 
– Timothy Spall (Peter Pettigrew) will star in The Last Bus, a nostalgic story about a man who travels across Britain from Scotland to Cornwall's Land's End using only local buses and his bus pass after the death of his wife.
– Brendan Gleeson (Mad-Eye Moody) has been cast as Donald Trump in a new mini-series from CBS Studios, based on former FBI Director James Comey's book, A Higher Loyalty.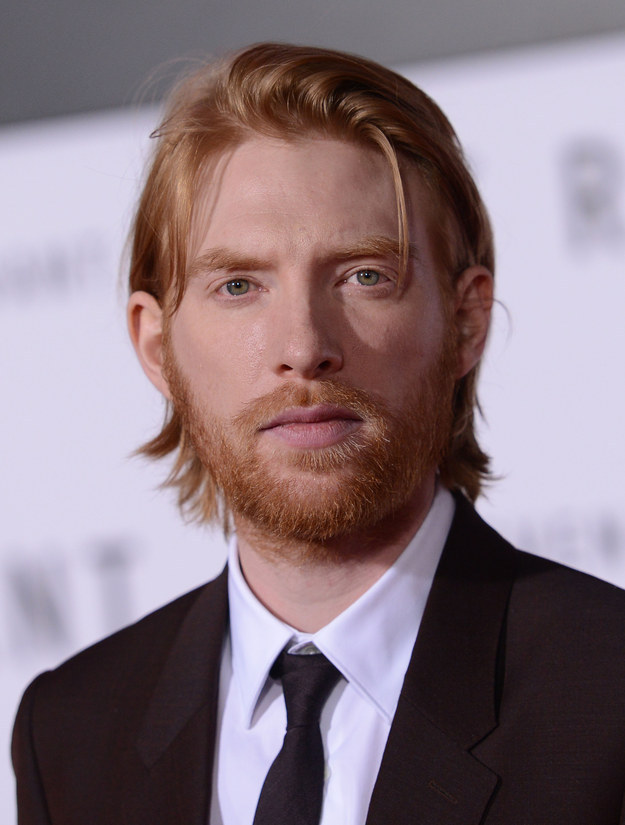 – Domhnall Gleeson (Bill Weasley) will star in new Phoebe Waller-Bridge's HBO series, Run. Waller-Bridge will executive-produce and star.
– See Gary Oldman (Sirius Black) in a trailer for action film The Courier, due November 22nd.
– Warwick Davis (Professor Flitwick & Griphook) will star in and executive-produce a Master Moley series and special, which will also star Julie Walters (Molly Weasley).
– See the new trailer for Dolittle, set to star Jim Broadbent (Professor Slughorn),  Emma Thompson (Professor Trelawney), Carmen Ejogo (Fantastic Beasts' Seraphina Picquery), Ralph Fiennes (Voldemort) and Frances de la Tour (Madame Maxime) amongst other fan favorite names. The film has recently been renamed, and was previously called The Voyage of Doctor Dolittle.
Fantastic Beasts Actors:
– The Aeronauts, starring Eddie Redmayne (Newt Scamander) premiered at London Film Festival, see them on the red carpet here.
– Callum Turner (Theseus Scamander) will star in The Last Letter From Your Lover, a dual-narrative romance starring and executive produced by Felicity Jones & Shailene Woodley.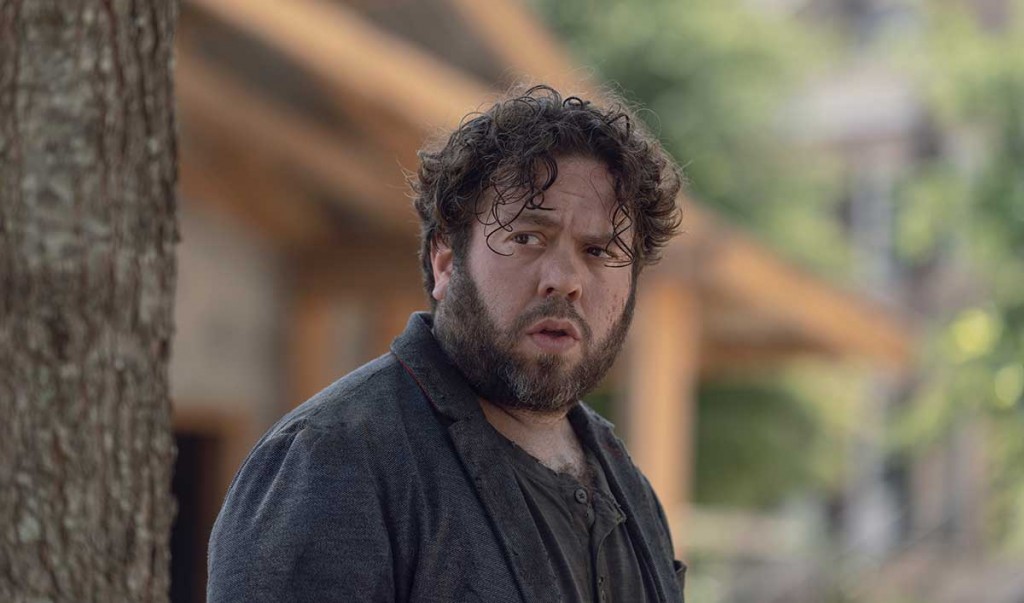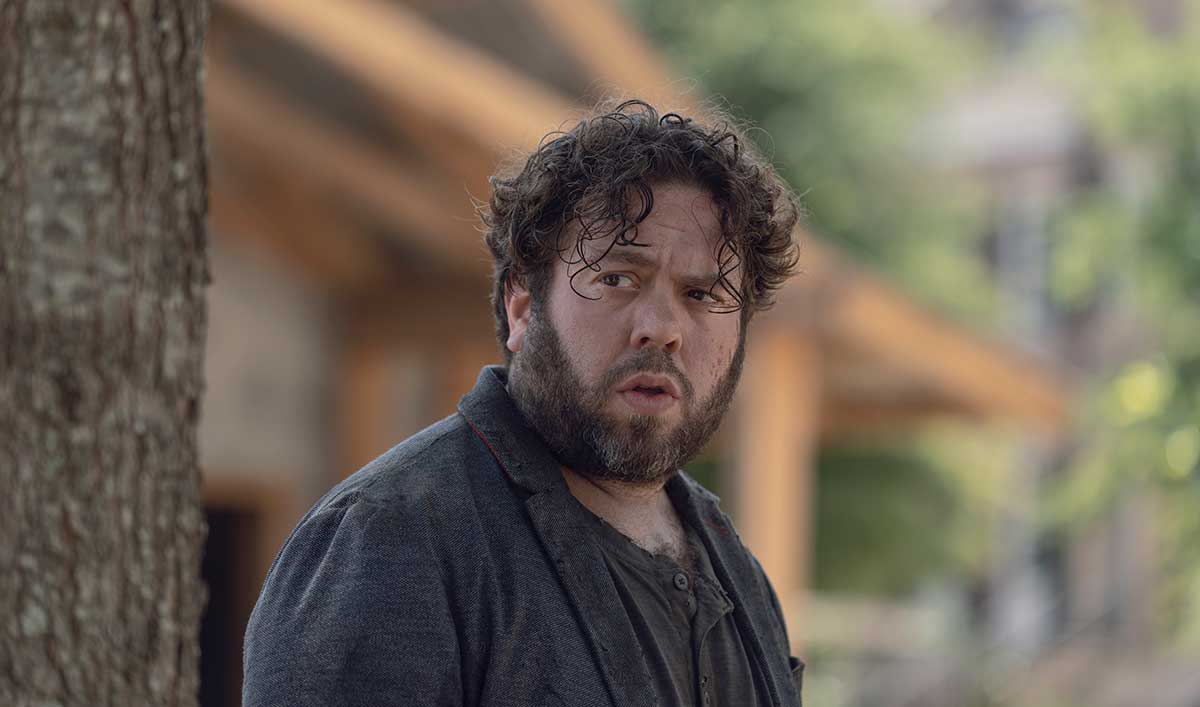 – The Walking Dead, starring Dan Fogler (Jacob Kowalski) and Samantha Morton (Mary Lou Barebone), just secured an eleventh season. Season 10 is now airing. See him discuss this more at LeakyCon in our upcoming interview, and on the Wizarding World Actors panel.
And that just about does it for this week! We'll return to our weekly round-up routine next week, but in the meantime, look out for videos of our interviews from LeakyCon, as well as Sisters of the House of Black fan film coverage and, of course, our theater round-up!