Weekly Round-Up: Daniel Radcliffe on "Who Do You Think You Are?", Emmy Nominations for Fiona Shaw and More!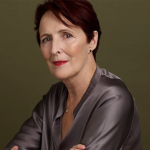 Jul 21, 2019
It's San Diego Comic Con week and though there's no Wizarding World film sneak peek this year, there was plenty of magic for Leaky to cover at the world's largest pop culture convention. We looked behind the scenes at Harry Potter and the Cursed Child in an interactive masterclass, previewed Jack Thorne's His Dark Materials series and got a reveal of a new Hero Collector Niffler figurine on Day 1. On Day 2 we had an exclusive interview with Cursed Child Broadway's Nicholas Podany and the upcoming San Francisco production's Scorpius Malfoy, Jon Steiger. On Day 3 of the Grawp-sized event we saw magical merch galore, sat in on a Harry Potter collector's panel and heard news from the big MCU session in Hall H that the voice of Dobby, Toby Jones, would be reprising his role as Dr. Zola in the upcoming animated series WHAT IF…? from Disney and Marvel Studios.
Also this week, news on the release date of Scholastic's Cursed Child Behind the Scenes book, our exclusive interview with Christian Coulson who played Tom Riddle in Harry Potter and the Chamber of Secrets and his Bite Me Film co-star Naomi McDougall Jones, as well as a collection of Potter-themed dresses from Her Universe being unveiled at SDCC!
This week in our Harry Potter and Fantastic Beasts Actor's Round-Up, a radio interview and clip of Daniel Radcliffe's upcoming appearance on the season premiere of Who Do You Think You Are?, Emmy nominations for Fiona Shaw and Emma Thompson, the season 5 Peaky Blinders premiere and a new role revealed for Helen McCrory, a first look at the Kingsman prequel starring Ralph Fiennes, a possible film festival premiere for Eddie Redmayne and more!
An Interview and Upcoming Guest Appearance for Daniel Radcliffe
We've been keeping you updated on Daniel Radcliffe's upcoming appearance on the BBC celebrity genealogy series Who Do You Think You Are? which kicks off its 16th season next week. As we originally reported, Radcliffe will be looking into the story of his great, great uncle Ernie who lost his life in WWI. He'll also learn about an ancestor who was a successful Hatton Garden jeweller before a tragedy took his life in 1936 at age 42.
Ahead of the Radcliffe's appearance on the series, the Chosen One was a guest earlier this week on BBC2 Radio's Zoe Ball Breakfast Show to discuss the Who Do You Think You Are? episode, as well as the soon-to-be-released animated film Playmobil: The Movie starring Radcliffe as the voice of Rex Dasher, a character he calls,
"Playmobil's version of James Bond."
Before getting into details of his Who Do You Think You Are? experience on the morning show, he tells Ball he's currently in New York working on the Unbreakable Kimmie Schmidt Interactive Special for Netflix. Radcliffe revealed that he plays a character named Fredrick, but couldn't say anything else about it  except that he,
"…gets to do some very stupid stuff."
He went on to discuss the Who Do You Think You Are? interview process, explaining a little about what he discovered and saying that he had always been fascinated by family history.
Following a music break the interview returns with a short chat about the Playmobil film. After doing films for more mature audiences in his post Potter years, the former Boy Wizard said he was excited to be able to recommend the animated flick to his friends and family with children. Check out Daniel Radcliffe's full interview on the Zoe Ball Breakfast Show at minute mark 2:05-09 and 2:13-17.
And take a look below for a clip from his upcoming appearance on Who Do You Think You Are? Which airs Monday, July 22 at 9p on BBC One.

Fiona Shaw and Emma Thompson Score Emmy Nominations
We haven't stopped talking about Fiona Shaw, Harry Potter's Aunt Petunia Dursley, in the BBC spy drama Killing Eve since it started last year. Earlier this week Shaw was nominated for two Emmy Awards. The first for Best Supporting Actress in a Drama for her portrayal of MI6 Russia Desk Head Carolyn Martens in Killing Eve, and the second for a role in Fleabag, the acclaimed comedy series from Killing Eve creator Phoebe Waller-Bridge.
Congratulations to @TheEmmys Nominee Fiona Shaw, Outstanding Supporting Actress in a Drama Series for #KillingEve! #Emmys pic.twitter.com/yUwsWMeSLL

— Killing Eve on BBCAmerica (@KillingEve) July 16, 2019
On the heels of this year's Emmy announcements, Vanity Fair began a series of in depth looks at the nominated actors and their characters. They had this to say about Carolyn Martens in their spotlight on Shaw,
"Carolyn is a role model: whip-smart, powerful, immaculately dressed, and, on occasion, blisteringly funny. As the head of MI6's Russia desk in the Phoebe Waller-Bridge created Killing Eve,Carolyn (played brilliantly by Fiona Shaw) tends to be several steps ahead of everyone else—"[…]Because of her matter-of-fact nature, Carolyn also happens to be the show's best source of deadpan humor. She's wry and quick, delivering bizarre one-liners ("I once saw a rat drink from a can of Coke…both hands") with ease."
Congratulations are also in order for another Wizarding World witch who we've been raving about this year. Emma Thompson, Harry Potter's wacky Divination Professor Sybill Trelawney was also nominated in the Guest Actress in a Comedy category for her hosting gig on Saturday Night Live this spring. If you didn't catch her appearance on the iconic late night sketch show, take a look at our favorite clip from the Mother's Day monologue when Thompson was joined by comedy geniuses Tina Fey and Amy Poehler. Tell us you can get through it without laughing so hard you're crying!
Also of note for Potter fans in the Emmy race is the HBO historical drama Chernobyl about the 1986 nuclear disaster. The limited series, which stars Adrian Rawlins, James Potter and Ralph Ineson, Amycus Carrow, was nominated for 19 Emmys. Congratulations to all of these Potter alums on their honors. We'll of course be following them through this year's awards season! The 71st Primetime Emmy Awards ceremony will air September 22 at 8p ET on FOX. The full list of nominees can be found here.
The Peaky Blinders Premiere and a Surprise New Role for Helen McCrory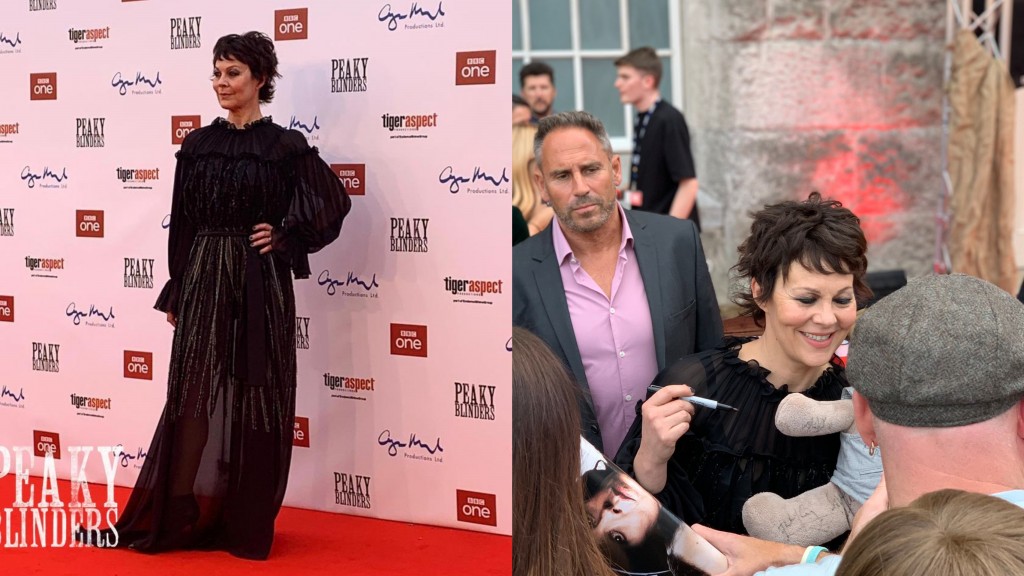 Birmingham, the setting of the post WWI British crime drama Peaky Blinders played host to the show's season 5 premiere earlier this week. Series star Helen McCrory, who's known to Potter fans as Narcissa Malfoy and plays Aunt Polly, appeared with the rest of the cast on the red carpet. The award-winning series has moved from BBC Two to BBC One for the upcoming season and there's speculation of a fall air date.
Surprise casting news for McCrory was revealed at San Diego Comic Con this weekend during the His Dark Materials panel. McCrory will voice Lord Asriel's Dæmon, Stelmaria in the TV adaptation of Philip Pullman's epic trilogy of novels Northern Lights, The Subtle Knife and The Amber Spyglass. Jack Thorne, the award-winning playwright of Harry Potter and the Cursed Child wrote the script for the eight-episode BBC fantasy drama series and joined the core cast to reveal new footage in San Diego. We're excited about this new Potter/His Dark Materials crossover! Are you?
Helen McCrory to voice Stelmaria. #hisdarkmaterials @BBCOne @HBO pic.twitter.com/XDEYzQb4Wv — His Dark Materials (@darkmaterials) July 19, 2019
A First Look at the Kingsman Prequel with Ralph Fiennes
We love when Potter alum meet up on screen! Can you imagine a face off between He Must Not Be Named and Xenophilius Lovegood? Well that's what fans might get with the upcoming prequel to the Kingsman series. The film stars Ralph Fiennes, Harry Potter's Dark Lord himself, who takes to the light side this time, battling some of history's most nefarious villains in the early 1900's. Here's the official synopsis for the film according to Yahoo,
"As a collection of history's worst tyrants and criminal masterminds gather to plot a war to wipe out millions, one man must race against time to stop them. Discover the origins of the very first independent intelligence agency in THE KING'S MAN."
One of those tyrants is Russian mystic Rasputin played by Rhys Ifans, Luna Lovegood's father in Harry Potter and the Deathly Hallows Part 1. Take a look at the first trailer below for The King's Man which opens in theaters February 14, 2020. We're looking forward to seeing Fiennes fighting evil as the good guy!

The Aeronauts with Eddie Redmayne May Premiere in Venice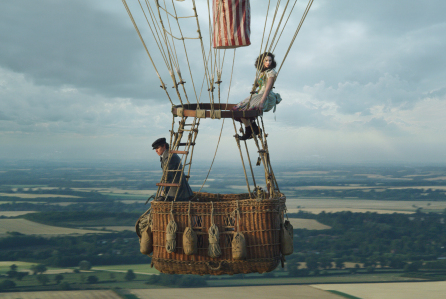 Wizarding World fans may be needing a good dose of Fantastic Beasts star Eddie Redmayne with this long hiatus between films two and three. Last summer he began production on the adventure biopic The Aeronauts for Amazon Studios. The film, which reunites Redmayne with his Theory of Everything co-star Felicity Jones, chronicles the true story of pilot Amelia Wren and scientist James Glaisher who in 1862 attempt to the secrets of the heavens via a hot air balloon. In the process the two make history flying higher in an open balloon than anyone had to that point or has to date.
According to Variety The Aeronauts, which has another Potter connection with a script by Cursed Child playwright Jack Thorne, may premiere at the upcoming Venice Film Festival, which means there's a good chance magizoologist Newt Scamander may be there on the red carpet. We'll let you know what we hear on the event when the schedule for the festival is announced July 25. The 76th Annual Venice International Film Festival runs August 28 thru September 7.
Two New Teasers for Brendan Gleeson in Mr. Mercedes
Are you a fan of Mr. Mercedes, the television adaptation of Stephen King's trilogy starring Harry Potter's Mad-Eye Moody, Brendan Gleeson? Take a look at season three in the new teasers below to see what's coming up for Gleeson's detective Bill Hodges. The third season premieres September 10 on the Audience Network.


An SDCC Sneak Peek of DuckTales Season 2 with David Tennant
The Disney reboot DuckTales had a Day 2 panel at San Diego Comic Con earlier this weekend. On top of unveiling a trailer for the upcoming season, award-winning composer, actor, playwright Lin Manuel Miranda, who voices Gizmodo Duck surprised the crowd. The animated comedy stars David Tennant, Potter's Barty Crouch, Jr, as the voice of Scrooge McDuck. Take a look at Tennant and his co-stars doing a bit of quacking about the upcoming season which premieres in September on the Disney Channel.

No more Wizarding World Actor's news for this week. Take a look at a new interview with J.K. Rowling and the creators of Harry Potter and the Cursed Child ahead of their West Coast opening in our latest Theater Round-Up and we'll see you next week. Let us know if you're at San Diego Comic Con this weekend or headed to London Comic Con July 26-28. Leaky's international! We'll be there at both events!
Feature image: The Observer