Weekly Round-Up: Daniel Radcliffe Producing 'Circus Kid', An Emotional 'Doctor Who' Christmas Special & More!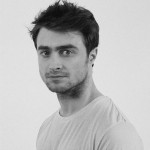 Dec 10, 2017
This week has seen first look photos and filming wraps from Crimes of Grindelwald, as well as statements from Warner Bros and J.K. Rowling herself on Johnny Depp's involvement in the film. Bloomsbury also announced that the theme for Harry Potter Book Night 2018 will be 'Fantastic Beasts' – so get planning!
Danielle Nicole released an exclusive Harry Potter handbag/accessory line – just in time for Christmas. Alison Sudol, in the spirit of giving and good cheer, released a holiday single, dedicating proceeds to Lumos. We also covered an interview with John Tiffany,  a miniature Potter manuscript written by J.K. Rowling and Warner Bros Studio Tour London's 2018 event lineup. A busy week, that's for sure.
We're bringing you the latest updates from the cast of the Potter films and more, with a new project by Daniel Radcliffe, an interview with Robert Pattinson, Bonnie Wright's continuing efforts to save the ocean from plastics with Greenpeace, David Bradley on the Doctor Who Christmas Special, Jessica Jones Season 2, the Star Wars world premiere, a Jurassic World trailer, news from Mamma Mia 2 and much more:
Daniel Radcliffe Executive Producer on New Documentary Film Circus Kid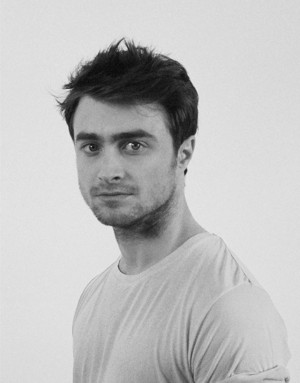 Daniel Radcliffe will be producing a new documentary film for Sundance Now, AMC Network's video streaming service for independent movies. Circus Kid premieres on December 21st, and is  produced by Jon Hamm, Jennifer Westfeldt and Eden Wurmfeld, directed by Lorenzo Pisoni and executive produced by Daniel Radcliffe and Karen Lehner.
The story is summarised as follows:
"[Circus Kid] documents the spirit, the lunacy, the daring, the danger and the dynamics of growing up in a circus family. It captures Lorenzo Pisoni's unique childhood and showcases Pisoni's father, Larry, his mother Peggy, his sister Gypsy (who recently created the circus work in the Tony-winning Broadway smash Pippin), and originalPickle Family Circus member, Bill Irwin, Geoff Hoyle and many others in The Pickles."
Radcliffe said the following:
"Lorenzo has made a film, 'Circus Kid,' about his life experience that is at once incredibly unique, touching, and engrossing while also inspiring anyone who sees it to unlock their own coming of age story"
Read more here.
Tom Burke on Being Cormoran Strike
In a recent interview with London Live, Tom Burke discussed playing the lead in the BBC adaptation of Robert Galbraith / J.K. Rowling's Strike series. The Cuckoo's Calling is now available on DVD, and the next part in the series will be releasing on BBC One in 2018. Watch the full interview below:
First Look at Emma Thompson As Queen Elizabeth I
In the first photos from the upcoming Upstart Crow Christmas Special, Emma Thompson (Professor Trelawney) has been completely transformed into Queen Elizabeth I. She'll star alongside David Mitchell as William Shakespeare, who will be rehearsing a play to perform in front of the Queen: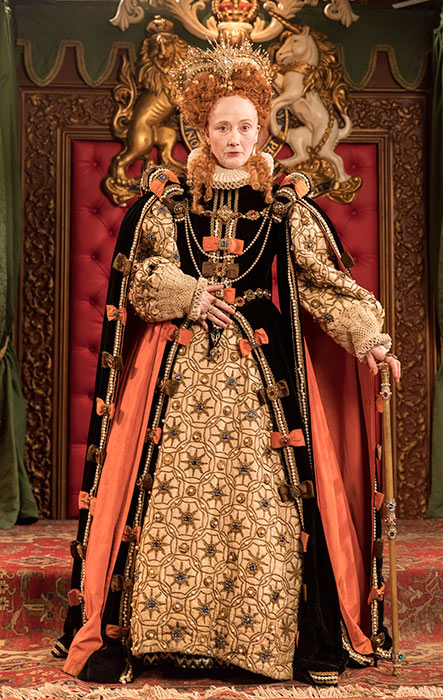 See more photos here!
Bonnie Wright Continues The Fight Against Plastic Pollution
Speaking on her Instagram, Bonnie Wright (Ginny Weasley) shared an article she'd written about the problem with plastics for Greenpeace on Teen Vogue, which includes a petition to take action against single-use plastics.
Her article speaks of the beauty of the ocean, her time aboard Greenpeace's ship (Arctic Sunrise), her experience seeing the huge problem with plastic pollution in our oceans, and how we can challenge corporations to do more:
"My generation has only known a world of single-use plastics — as the way most companies transport and distribute their goods. But it wasn't always like this. Growing up, picnics at the beach or the park meant thoughtfully preparing sandwiches and storing them in tupperware to take along. Instead now, we only think about eating when we're hungry, as we're never far from takeout food or coffee. Eating like this costs us and the environment. It's time to reject this story of convenience that corporations sell us."
Read the full piece and sign the petition here. Bonnie Wright will also be attending Wizard World Comic Con this February, which you can read more about here.
Jim Broadbent in Mary and the Witch's Flower:
Watch the UK trailer for animated feature Mary and the Witch's Flower, which features the voice of Jim Broadbent (Professor Slughorn), below:
The film is summarised as follows:
"While spending the summer with her great aunt, Mary follows a cat into the nearby woods to get away from a neighbourhood boy who likes to poke fun at her. Once there, she stumbles across some strange flowers that, unbeknownst to her, contain a magic juice that transforms her little broomstick into one that flies. The broomstick takes her to a secret location known as Endor College – a school of magic. Mary is warmly welcomed by college tutors Madam and Doctor Dee. Believing her to be one of their own, they give her a guided tour of the school, where children discover their hidden magic abilities under the watchful eyes of the school's professors. While witnessing all the fantastical classes and potions, Mary discovers not all is as it seems, and is soon forced to confront great danger in order to save the day."
Mary and the Witch's Flower releases in UK cinemas 2018. Read more here.  
David Bradley Says Filming Capaldi's Final Doctor Who Scenes "very touching":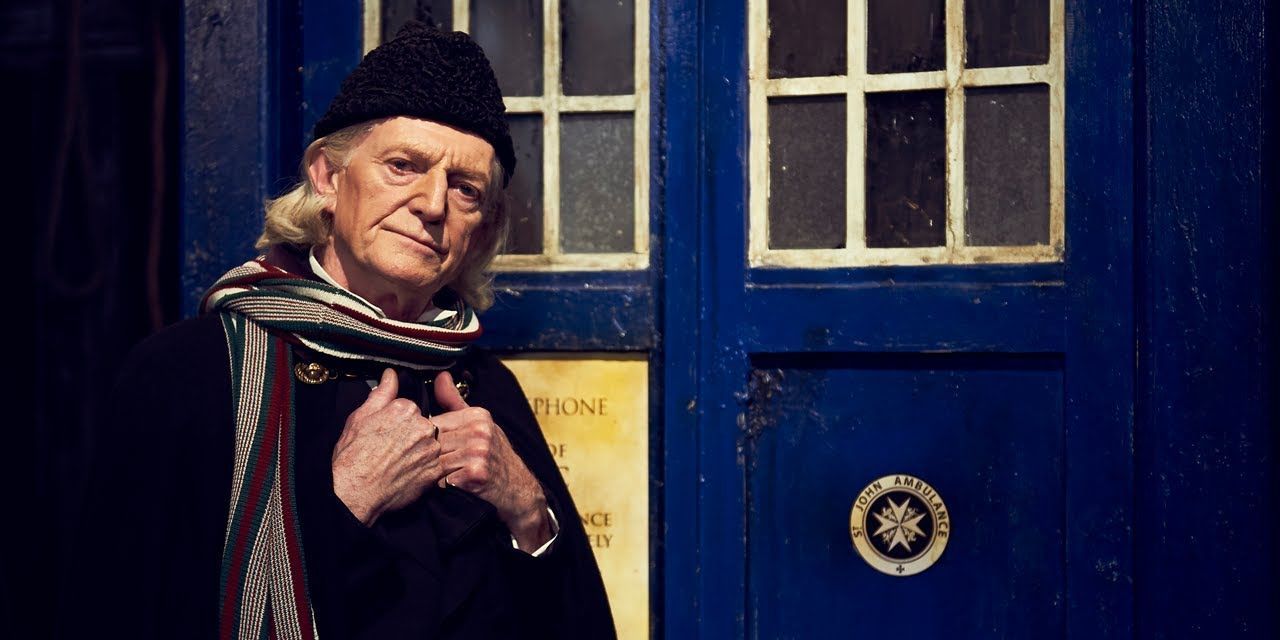 Speaking of portraying the First Doctor in the Christmas Special of Doctor Who – which will see Peter Capaldi leave the show as the 12th Doctor – David Bradley said filming scenes often became emotional:
"There was one moment where me and Peter just looked at each other in the middle of this scene and it was like, who was gonna well up first?" He said of Capaldi's last scene: "Well, it was very touching, from promising beginnings, when we're suspicious of each other and I say, 'Who are you?' and he says 'I'm the Doctor' and I say, 'No, you may be a doctor but I'm THE Doctor.' "And so there's a bit of a frisson between them before we've both realised that we're actually both one and the same person."
He also said of Broadchurch costar Jodie Whittaker's casting as the 13th Doctor (and the first female Doctor):
"I have to say, as we saw in Broadchurch, she's got this emotional reserve that is kind of like, there's no limit to it, she just tells it like it is.
"She's capable of great emotion and passion and at the same time, anybody who's hung out with her for a while, which I did, knows that she's also got a wicked sense of humour, and she's just got that kind of playfulness."
Read the full interview
here
.
Doctor Who: Twice Upon A Time
airs on Christmas Day on BBC One and BBC America. See the trailer for BBC America below:
Julie Walters Wraps Filming on Mamma Mia 2
Good news, Mamma Mia fans! Filming on the musical sequel has reportedly finished, and a 'first look' is circulating giving an exclusive look behind the scenes. The movie starts Potter's Julie Walters alongside Meryl Streep, Amanda Seyfried, Colin Firth, Pierce Brosnan, Stellan Skarsgård, Christine Baranski and Dominic Cooper:
The film releases July 2018 – we'll bring you updates as they come! Read more here.
Robert Pattinson On Fame and Ego
In a recent interview with Variety, Robert Pattinson (Cedric Diggory) spoke of the transformative powers of fame, and how his perceptions have changed since he first started acting:
"When something becomes really big you really get an awareness of how small you are, like where it is when you first start acting and you feel like a big shot when you're only doing something small. My ego was a lot bigger when I first started," Pattinson said. "Then you start losing control of a lot of different aspects of your life and also the job, especially when you're doing sequels to something. It doesn't matter what you think: a) it's already been written in a book, and b) the tone has already been set up and the machine is already in motion. It's frightening when you lose your sense of identity."
In the thick of awards season, Pattinson is certainly making waves with his role in the Sadfie brothers thriller Good Times, which received high praise at Cannes and with reviewers.
He shared his thoughts with Jamie Bell on franchise filmmaking, finding fame so early, working with great directors and more. Watch the interview below:
The interview was part of Variety's Actors on Actors series, which is presented by Google Home and will air from January 2nd-4th 2018 at 7pm soon PBS SoCal KOCE. Read more here.
David Tennant in Jessica Jones Season 2
If you've seen Jessica Jones, you're probably a little more creeped out by David Tennant than you were pre-watching. The second season of Marvel's best Netflix Original (in my humble opinion) will see Tennant return as Kilgrave aka The Purple Man, appearing to be via traumatic memories.
An exclusive first look at season 2 by Entertainment Weekly shows a tormented Jessica haunted by Kilgrave:
"He's such a part of her construction and her dilemma," showrunner Melissa Rosenberg told EW. "I think just having him come back and be that mirror again is really important… She was somewhat of a mess even before Kilgrave came into her life, so [Season 2] is about digging deeper into that chaos and peeling back those layers."
"Jessica is in a pretty dark headspace when we meet her at the top of season 2," she said.
Exclusive: David Tennant's Kilgrave returns to torment Jessica in @JessicaJones season 2 first look: https://t.co/p2aAOaguRP @Krystenritter pic.twitter.com/FYTCeGVPQv

— Entertainment Weekly (@EW) December 8, 2017
Watch the new trailer below, and read more here! The 13 part sequel season will debut on Netflix on March 8th 2018. It's still quite a way off, but granted the first season aired in November 2015, we can wait just a little longer!
Toby Jones In Jurassic World: Fallen Kingdom Trailer
Toby Jones (voice of Dobby) features (very) briefly in a new trailer for Jurassic World: Fallen Kingdom, teasing an epic mission to save the dinosaurs of Jurassic World from inevitable doom, as per.
The cast is pretty a-list, bringing back Chris Pratt and Bryce Dallas Howard, as well as Jeff Goldblum and BD Wong. They are joined by co-stars James Cromwell, Ted Levine, Justice Smith, Geraldine Chaplin, Daniella Pineda, Toby Jones, Rafe Spall and Isabella Sermon.
The film releases June 22nd 2018. Read more here and watch the trailer below:
Ciaran Hinds and Ian Hart in The Terror
Inspired by a true story and adapted from best-selling novel by Dan Simmmons, AMC's 10-part thriller series The Terror will debut at 9pm on March 26th 2018. The series is produced by Ridley Scott, David Kajganich and Soohugh, and will premiere with a two-hour episode.
The series stars Harry Potter's Ciarán Hinds (Aberforth Dumbledore) and Ian Hart (Professor Quarrel), alongside Jared Harris (The Crown), Tobias Menzies (Outlander), Paul Ready (Cuffs), Adam Nagaitis (Suffragette), Nive Nielsen (The New World), and Trystan Gravelle (Mr Selfridge):
"The Terror captures a rare combination of fascinating history, complex and flawed characters, the inextinguishable human spirit and the horror and promise of an uncharted world," said executive producers and co-showrunners Kajganich and  Hugh. "We are looking forward to bringing viewers into this world in March."
Read more here.
Warwick Davis and Domhnall Gleeson at Star Wars: The Last Jedi Premiere
The latest instalment in the Star Wars saga premiered in Los Angeles tonight, featuring Warwick Davis and Domhnall Gleeson: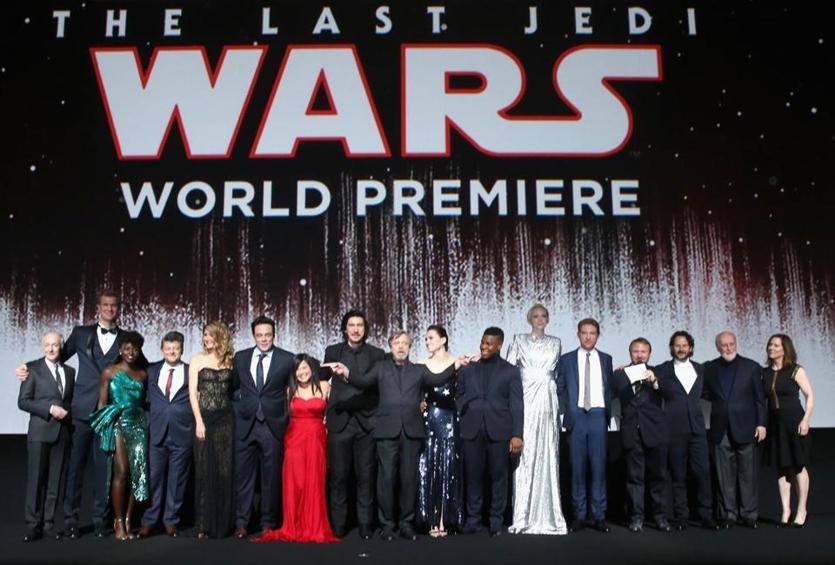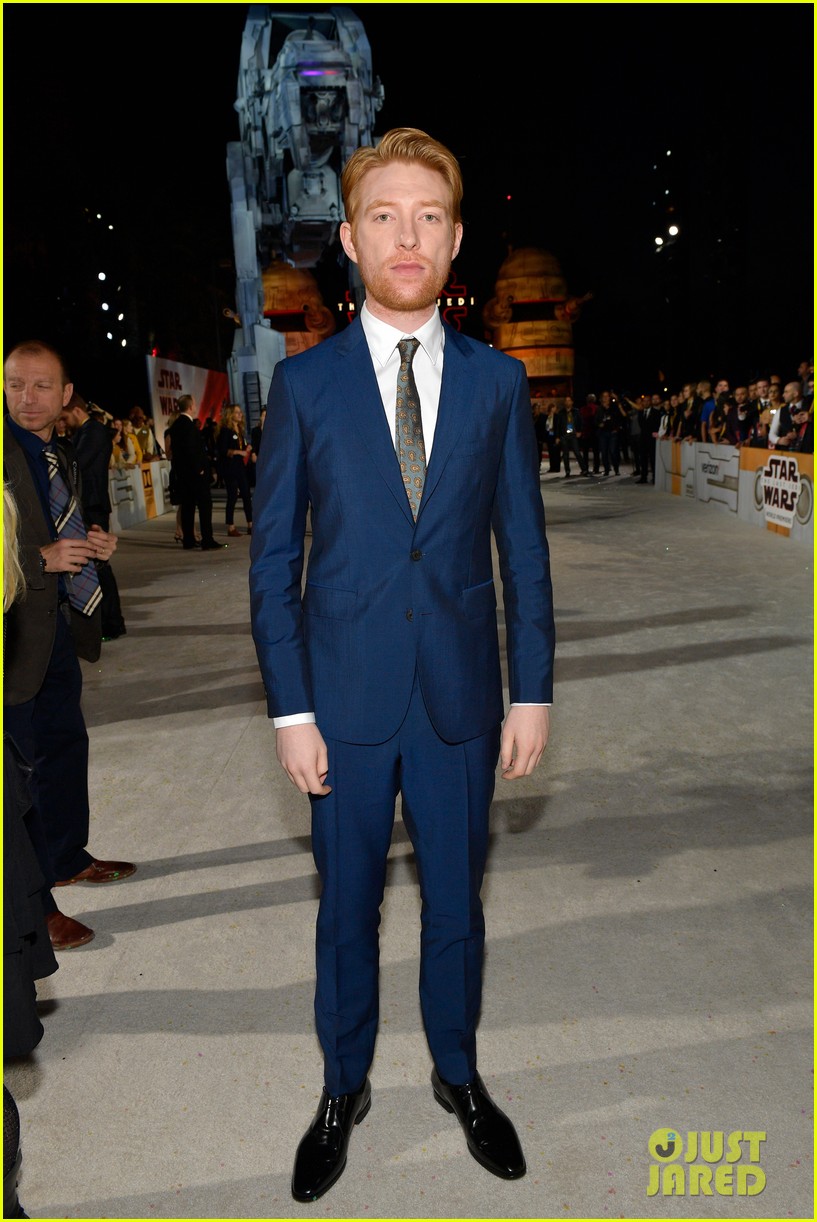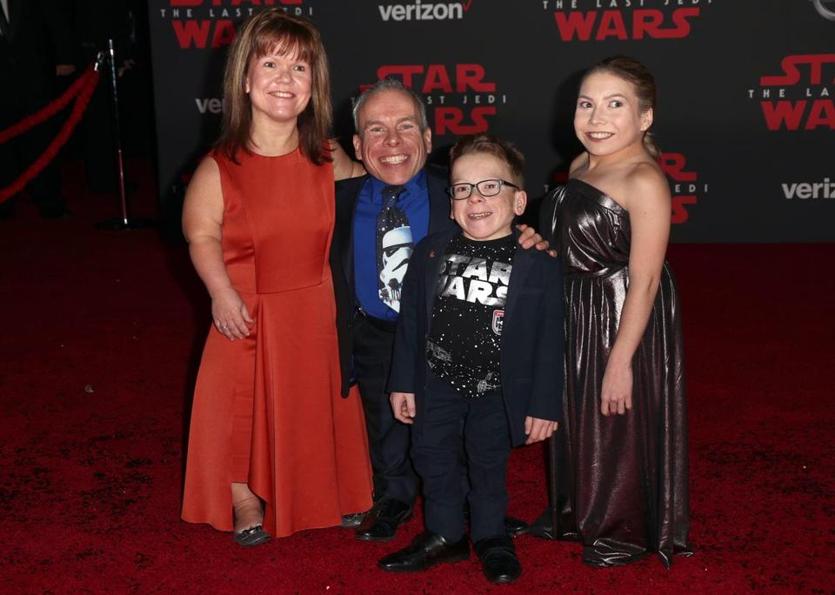 See more from the premiere here. Gleeson recently spoke on playing General Hux, and we heard Davis speak about his experience on the Star Wars films at Comic Con 2017 in London (read more here).
Watch the trailer for The Last Jedi (coming to theaters on December 15th) below:
That's all from this week! Read our previous round-up here, and this week's theater round-up here.