Weekly Round-Up: Robert Pattinson on 'The Tonight Show', Teaser For Warwick Davis' Adventure With Bear Grylls & More!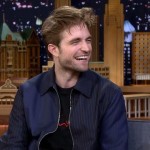 Jun 24, 2018
From celebrating new records for Cursed Child and more LeakyCon special guest announcements, and announcing the release of a new MinaLima-designed Fantastic Beasts book and theorising about the construction of a new ride at Universal Studios Orlando, this week has seen news emerge from all areas of the wizarding world. In addition to franchise and fan news, Chris Rankin donned house-elf ears to support a fan-run Harry Potter inspired adoption charity, and Imelda Staunton was announced as a special guest at an intimate Q&A and arts fundraising event in London!
In this week's round-up we're reporting on trailers and movie role updates for Harry Potter alumni, Robert Pattinson on The Tonight Show, a new interview with Johnny Depp after various controversies involving the Fantastic Beasts actor, and more:
Trailer for Netflix's Tau, Starring Gary Oldman
The official trailer for new Netflix sci-fi thriller, Tau, has been released, starring Gary Oldman. The film will tell the story of a woman (Maika Monroe) involved in an experiment inside a house run by an evil A.I., Tau, voiced by Gary Oldman. The film releases June 29th. Read more here.
David Tennant to Star in Disability-Themed BBC Comedy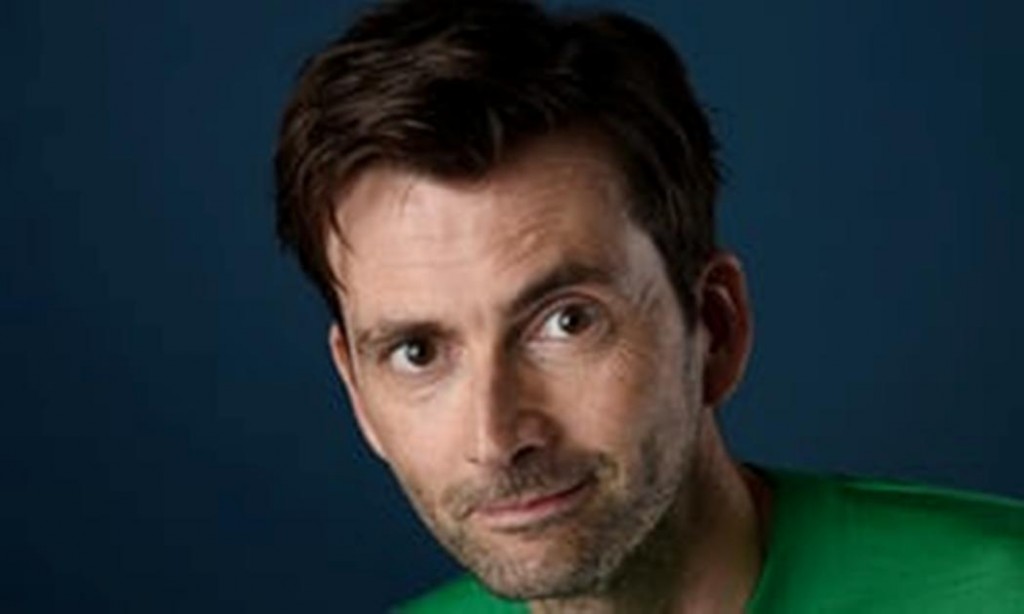 David Tennant (Barty Crouch Jr) will star as Simon, the father of a learning-disabled girl in BBC's new five-part comedy series, There She Goes. The series will also star Shaun of the Dead's Jessica Hynes as Emily, the mother of 9 year old Rosie (played by Moley Locke). Ben, Rosie's brother, will be portrayed by Edan Hayhurst.
Read more on the new series here.
Dan Fogler on The Great Big Beautiful Podcast
Sharing his experiences on the Fantastic Beasts series thus far, the surreal experience of having published Brooklyn Gladiator, and being a creator, Dan Fogler (Jacob Kowalski) is hilarious as always in the most recent episode of The Great Big Beautiful Podcast, in which he guest starred. Listen to the episode here.
First Look: Ralph Fiennes in National Theatre's Antony and Cleopatra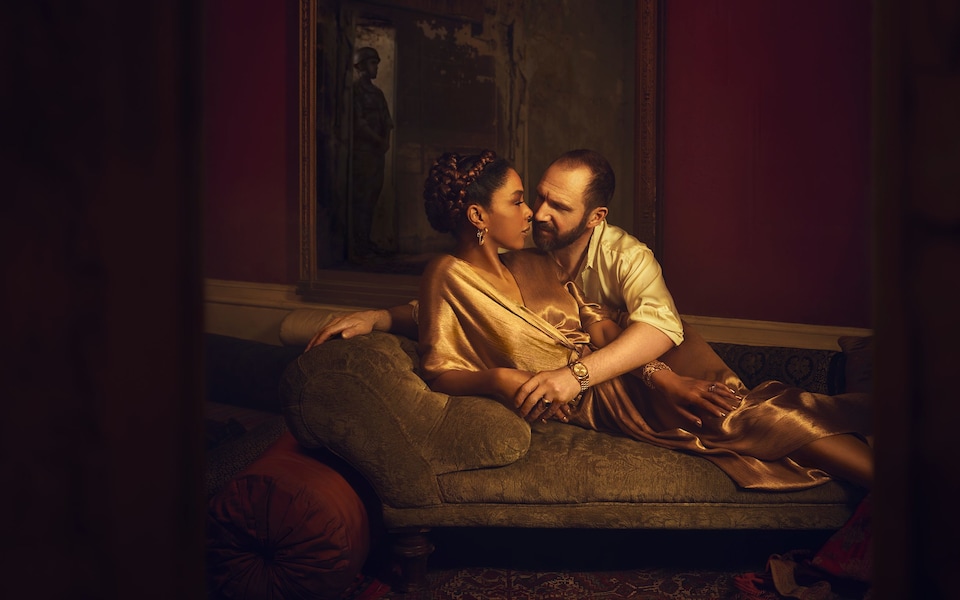 Voldemort might not have been capable of love, but Ralph Fiennes' new role in the Shakespeare's story of two lovers in Antony and Cleopatra, shows the actor in a different light. Rome's Mark Antony falls for Egypt's Queen of the Nile (portrayed by Sophie Okonedo), causing intense political unheaval in the National Theatre production of Shakespeare's classic play. The play's director Simon Godwin, says on his production:
"Failure hangs over the play, and the trap is to play Antony like he's a failure. Ralph will make him a man of action, of intensity and heroism, rather than a depleted figure."
Read more in The Telegraph's feature here.
Jurassic World Interview With Toby Jones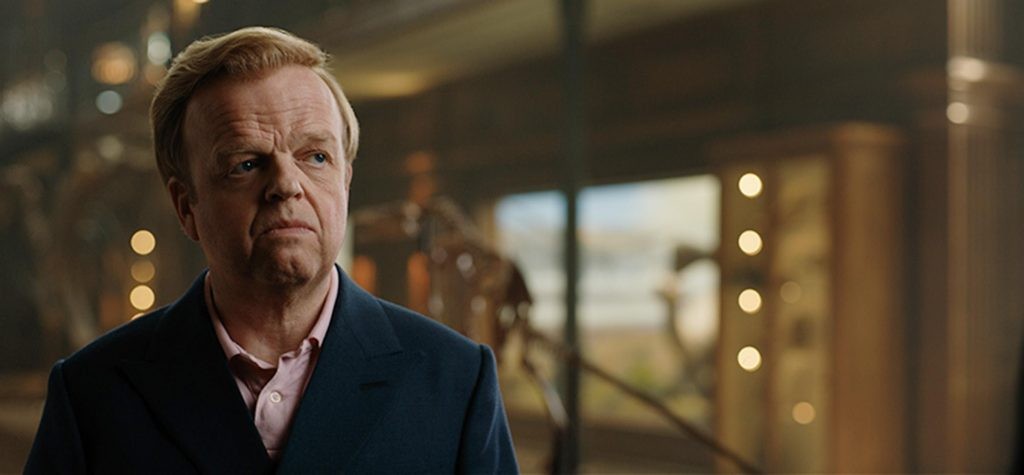 Speaking on his casting, the intricacies of CGI and special effects on the Jurassic World films (which is every bit as cool as you'd expect), and his character (Gunner Eversol), Toby Jones (voice of Dobby) shares his experience on Jurassic World: Fallen Kingdom with LRM.
Toby shared his surprise at the progress the series has made in his favorite memory of the franchise:
" I remembered the first film I had a profound effect on everyone on so many levels. It was such a revolution in computer generated technology. It was staggering on what Spielberg and his team managed to do. In that sense, I can't believe it's 25 years ago. It's so amazing about the skills with which those effects were. We're so used to it now. We're used to seeing dinosaurs, the fully fledged, convincing dinosaurs. We don't even think about it. At the time, it was so utterly extraordinary. You felt like the characters in the film."
Read the full interview here. Jurassic World: Fallen Kingdom is currently running in theaters.
Robert Pattinson on The Tonight Show & Talking Damsel in New Interview
Appearing on The Tonight Show Starring Jimmy Fallon, Robert Pattinson (Cedric Diggory) promoted his new film, shared his top three favorite movies of all time, and exchanged stories with Jimmy about being challenged on set when trying not to break character. Watch the clip below: 
Pattinson can currently be seen across theaters in the U.S., in the film Damsel . Entertainment Weekly recently posted an exclusive clip of Pattinson singing "My Honeybun" in the movie, along with an interview with the Harry Potter actor:
""I do find a lot of my characters are alienated. I definitely think I've gravitated towards that more after I got famous," he explained. "It's like, I can relate.""
Read more and watch the clip here.
Rolling Stone Interview With Johnny Depp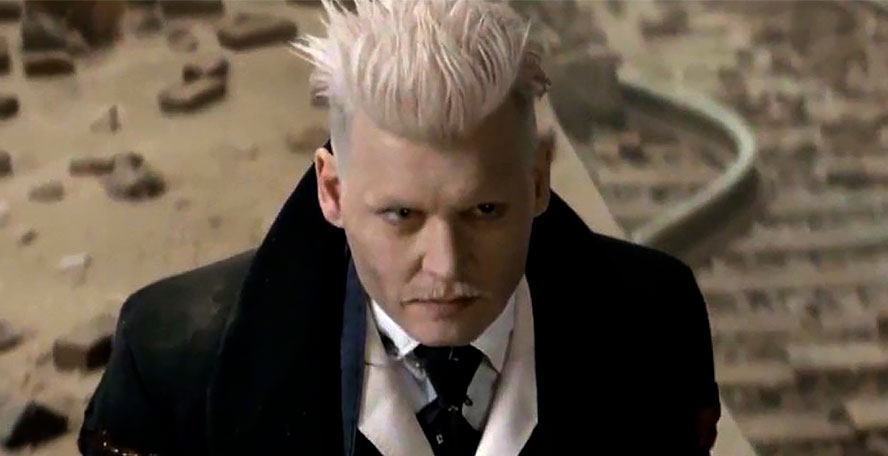 Rolling Stone recently had the chance to interview Johnny Depp (who portrays Gellert Grindelwald in Fantastic Beasts) in an exclusive and extensive one-on-one chat, in which Depp  opened up about the controversies he's been involved in in the time surrounding his casting in the Fantastic Beasts series. This includes allegations of abuse from ex-wife and actress Amber Heard, financial issues, and multiple lawsuits from companies attached to him. The interview mentions J.K. Rowling's statement on the allegations from Heard, which received mixed reactions. Depp is currently on tour with his band, The Hollywood Vampires. Read the full interview here.
Shirley Henderson Joins The ABC Murders With Rupert Grint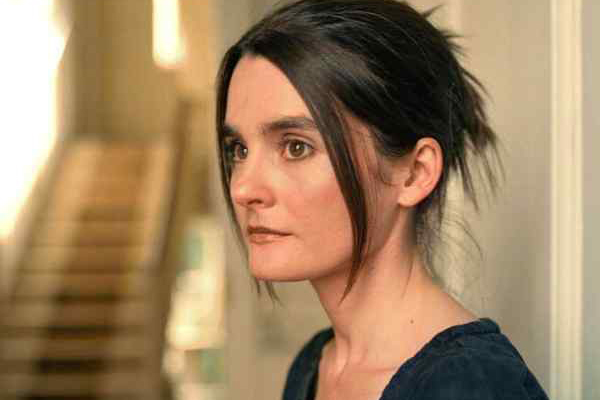 BBC/Amazon's Agatha Christie adaptation, The ABC Murders, will star Rupert Grint (Ron Weasley) as Inspector Crome, and John Malkovich as Christie's iconic Hercule Poirot. Deadline now reports that Shirley Henderson (Moaning Myrtle) has also joined the cast, along with Kevin McNally (Pirates Of The Caribbean), Gregor Fisher (Love Actually) and Jack Farthing (Poldark). Take a first look at Malkovich as Poirot here, and stay tuned for updates!
Brendan Gleeson's Mr Mercedes At San Diego Comic Con 2018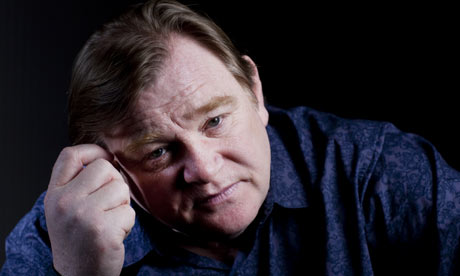 The Mr Mercedes Immersive Experience will not only host a panel at San Diego Comic Con with the show's cast and creatives (likely including lead actor Brendan Gleeson, who portrayed Mad-Eye in the Harry Potter film series), but also provide fans of the Stephen King adaptation with the chance to be the first to experience their VR escape room, Mr Mercedes: Lair Escape. 
The second season of the show will premiere on AT&T Audience Network on August 22nd at 10pm ET/PT. Read more about the show's SDCC experiences coming up this July here.
First Look at Warwick Davis' Adventure with Bear Grylls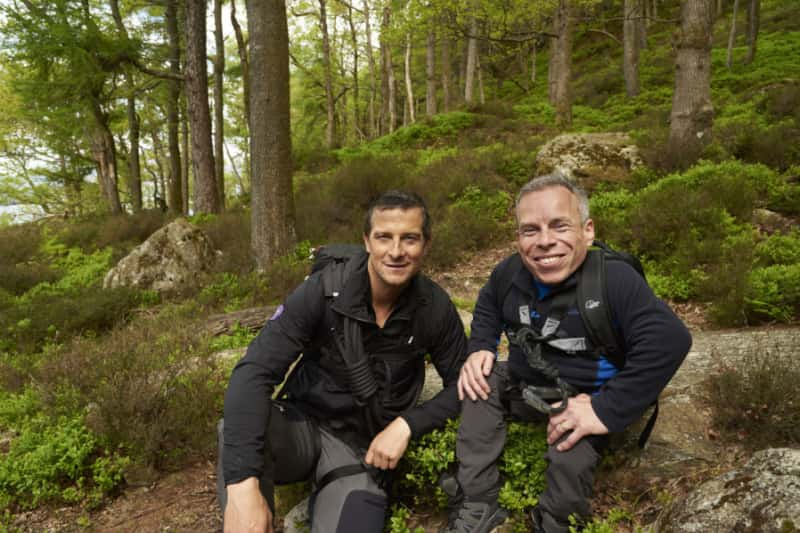 As previously reported by Leaky, Warwick Davis will star in a standalone special episode with survivalist Bear Grylls, venturing through the Lake District:
"We all have dwarfism in our family. We're not built for climbing up things, but we still enjoy the beauty of the place – from the car. The climbing I do is climbing around in the kitchen, to reach things I can't get in the top cupboards. It's not something you do when you're 48 is it?"
During the expedition, Davis scales rock faces, abseils down a 200ft drop, and talks about the obstacles he's faced as a result of his condition, Spondyloepiphyseal dysplasia, whilst boldly smashing stereotypes:
"In life, as a little person, you have to be quite resourceful. The world is not designed for somebody short."
Catch Bear's Mission with Warwick Davis on ITV this coming Tuesday (June 26th) at 9pm. Read more here.
Alfonso Cuarón To Produce Adaptation of Roald Dahl's The Witches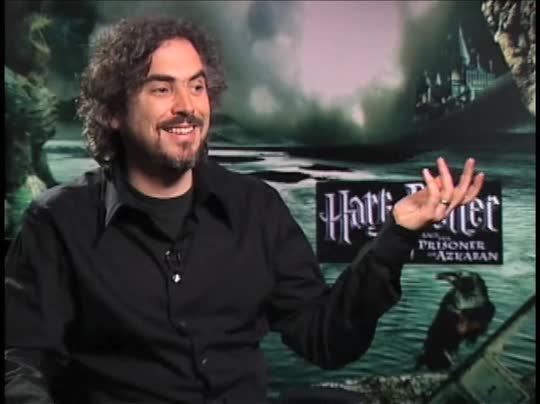 After Harry Potter/Fantastic Beasts producer David Heyman was recently announced to be producing an adaptation of Roald Dahl's Charlie and the Chocolate Factory, third Harry Potter movie director Alfonso Cuarón has been announced as a producer on a remake of The Witches, based on Roald Dahl's children's book of the same name. It's looking likely that Robert Zemeckis (who was one of Warner Bros' first choices to direct a standalone Flash movie led by Ezra Miller) will direct the film, as Variety reports he's currently in talks with the studio. Read more here.
That's all for this week! Catch last week's round-up here, and this week's theater round-up here.