Weekly Round-Up: Rupert Grint in 'The ABC Murders', Emma Watson Leads Global Summit & More!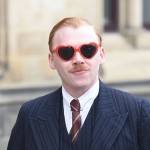 Jul 22, 2018
This week has been absolutely monumentous in the realm of Wizarding World news and cast updates, so get ready for what's probably our biggest and most exciting weekly recap yet!
From San Diego Comic Con this past weekend, we not only saw the new Crimes of Grindelwald trailer, as well as a panel and interviews with the cast, but we also saw our own Melissa Anelli moderate Scholastic's 20th anniversary Harry Potter panel, a new Fantastic Beasts poster designed by MinaLima, a trailer for Tom Felton and Natalia Tena's upcoming show, Origin, as well as Dan Fogler in the trailer for the next season of The Walking Dead and much more.
In other news, Bloomsbury announced the theme for Harry Potter Book Night 2019,  LeakyCon announced TWO venues for 2019, J.K. Rowling was nominated for the New Academy Prize in Literature, Jude Law gave an interview about his role as Dumbledore, Sonia Friedman and Steven Hoggett gave interviews about Broadway and Cursed Child, USA Network and SyFy launched their Wizarding Weekends, and Syfy interviewed Harry Potter: The Exhibition curator Eddie Newquist, Hamleys toy shop in London opened a Harry Potter floor,  DraigCon assembled fans and cast members alike to try to break a world record, a new Potter-themed tour was revealed in York, and Dame Maggie Smith was announced to be returning to her role for a Downton Abbey movie!
We also brought you Dr Beatrice Grove's write-up of brand new J.K. Rowling interview material from Lev Grossman's discussion with the author back in 2005, which you can find here: Part 1   | Part 2  | Part 3.
It doesn't seem like there can be much more news to squeeze into just seven days, but this week's round-up brings updates from Tom Felton at Comic Con, Emma Watson's participation in a landmark philanthropic summit, updates on Rupert Grint's role in ABC Murders and Sicknote, the Mamma Mia 2 cast celebrating Julie Walters being named a Dame, a first look at Helena Bonham Carter as Princess Margaret, a possible new book-to-film adaptation for Fantastic Beasts producer Lionel Wigram, and more!
---
First up, take a look at Tom Felton at Comic Con 2018 – always acting the part, he tagged Neville himself, Matthew Lewis, who responded a little more enthusiastically to the t-shirt:

Nothing wrong with a spot of healthy competition! Catch the updates from Tom Felton's appearance at the Origin Comic Con panel with Natalia Tena here.
Emma Watson Takes Part in Landmark Philanthropic Summit
Earlier this week Emma Watson, who's been a leading advocate of the #TimesUp movement, chaired the opening session of a global summit geared towards securing philanthropic support for the effort to end violence against women and girls. From Violence to a Place of Power: A Funder Convening on Movement Building to End Sexual Violence was organized by four entities whose mission is social change, NoVo Foundation, Oak Foundation, Unbound Philanthropy, and Ariadne. Watson was joined by activists Nasra Ayub, Marai Larasi, and Devi Leiper to discuss the importance of the movement in ending violence against women worldwide as well as a crucial need for funding of the movement. Watson, who has supported 30 women's rights-focused organizations with $5 million in donations in the past year, said this about the women's movement playing a vital role in policy change,
This makes it all the more shocking that a survey of European foundations found that less than 5 percent of funds were targeted towards girls and women. I think supporting girls and women's organisations is the greatest hope we have for worldwide transformative change – and my philanthropic choices are grounded in that belief.[…]Long-term partnerships, rather than funding against short-term results, are absolutely critical."[…]Without flexible, core funding, activists don't have the room and space they need to be innovative and create long-term change."
Watson was also seen last week at the Wimbledon Men's Final as was Fantastic Beasts star Eddie Redmayne. Both were looking smart for the occasion and fashion pundits made sure to note that Watson was dressed in more environmentally conscious vintage apparel as is her norm.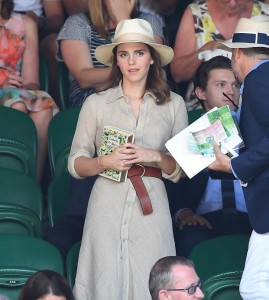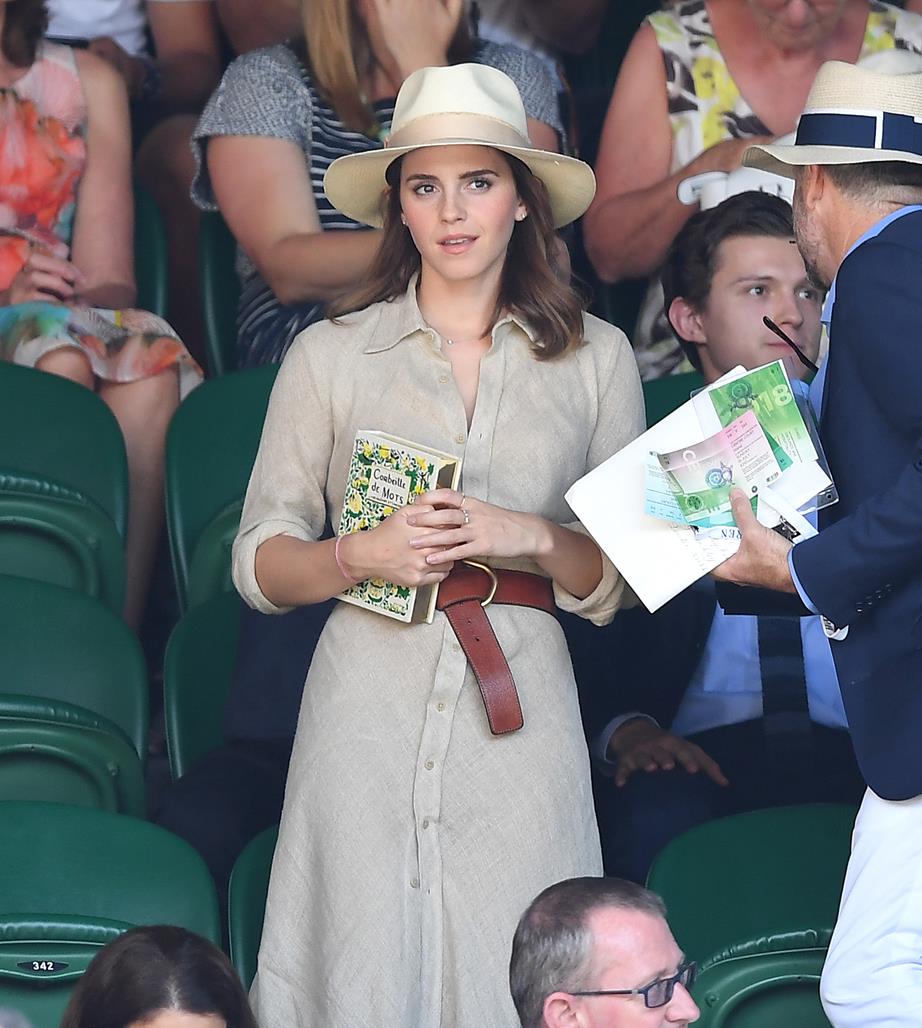 Getty Images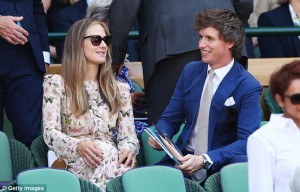 Rupert Grint in Production and on Screen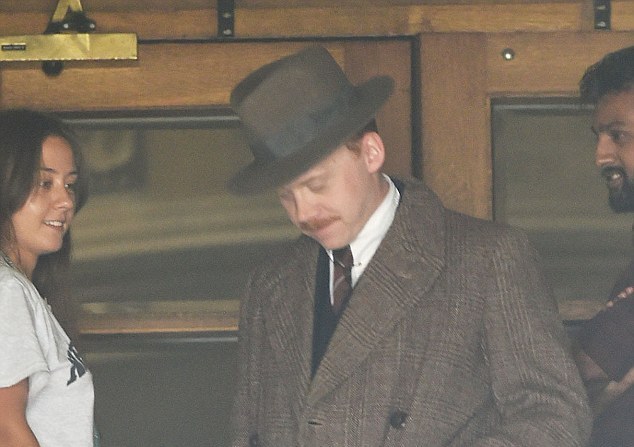 It looks like Rupert Grint will always be good for a laugh, pairing pink heart-shaped sunglasses with the circa 1930's debonair duds worn by his character Inspector Crome in the upcoming BBC adaptation of Agatha Christie's ABC Murders. Grint was spotted by the Daily Mail filming the Hercules Poirot series along with his co-star John Malkovich, in Yorkshire England recently. You can see Grint in the three-part ABC Murders on BBC One when it airs late this year.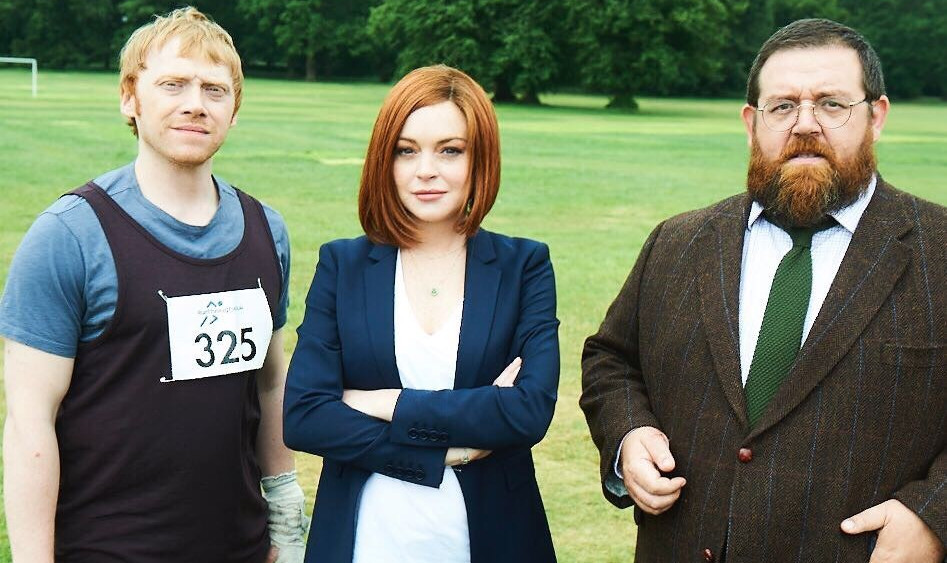 Another one of Grint's TV projects, Sick Note premieres its second season next Thursday at 10pm on Sky One. Lindsay Lohan joins Grint who plays Daniel, an insurance adjuster, who's been misdiagnosed with cancer but decides his life is a little better pretending to be a patient. Lindsay Lohan joins the cast in season 2 as the daughter of Daniel's boss who comes in to save the ailing company.
Mamma Mia 2 Cast Celebrate Julie Walters' Damehood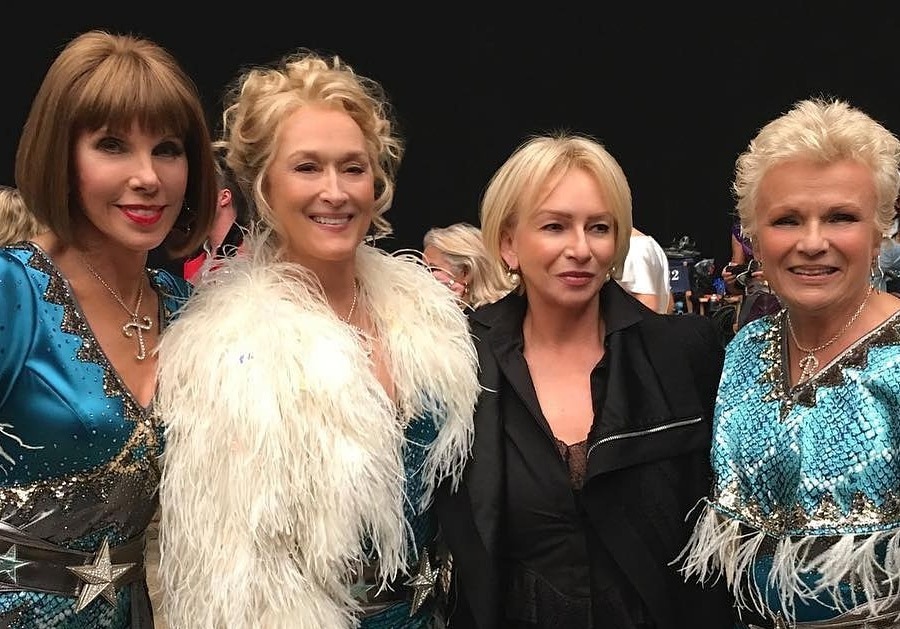 The long-awaited sequel of the ABBA-inspired hit movie musical, Mamma Mia, Mamma Mia: Here We Go Again starring Julie Walters, Harry Potter's Molly Weasley, opens in theaters this weekend. Walter's co-star, Christine Baranski revealed to the Press Association that the cast and crew planned a celebration for Walters after she returned to the set from being made a Dame Commander in a Queen's Honours ceremony last fall. Baranski said this about the occasion and Walter's reaction,
"She was in the middle of filming Angel Eyes and then she got her Damehood and came back on the set,[…]Amanda (Seyfried) and Julie and I were doing the cake-eating sequence and everybody started gathering around and we started thinking, 'What? Is everybody gathering around to watch the filming of the rest of the song?[…]But no, suddenly they started playing the music from South Pacific, There's Is Nothin' Like a Dame, and we all sang to Julie and she was just in tears.[…]"It was a great moment, because she's just a great lady, a great actress and a great person."
Fans can see Walters reprise her role as BFF and band mate Rosie when Mamma Mia: Here We Go Again opens Friday, July 20.
First Look at Helena Bonham Carter as Princess Margaret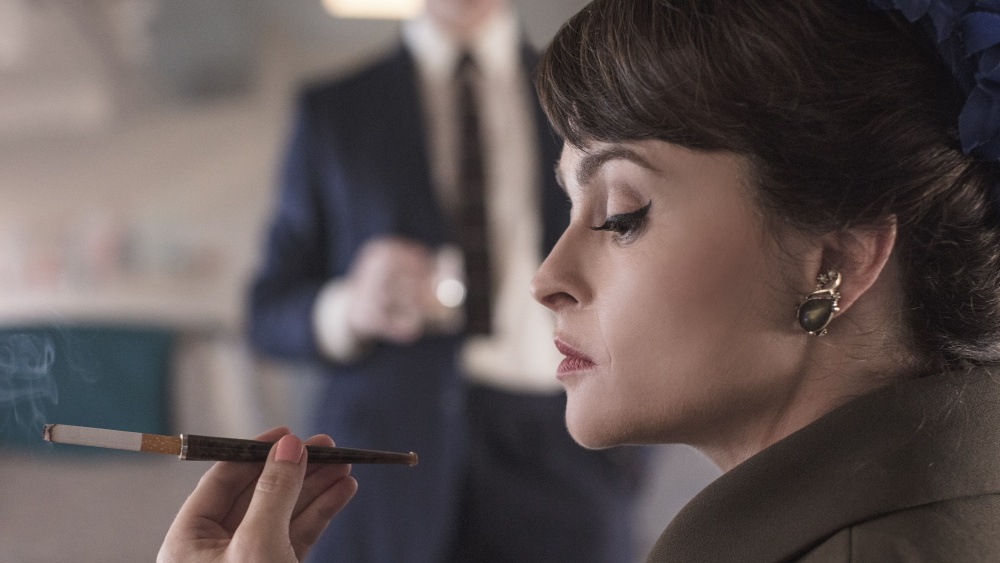 Netflix has revealed a first look at Helena Bonham Carter, best known in the Potterverse as the Dark Lord's right hand gal, Bellatrix Lestrange, in her upcoming role as Princess Margaret in the period drama The Crown. Bonham Carter takes over the role from Vanessa Kirby who played the Queen's controversial sister in the first two seasons of the series. Season 3 of The Crown is likely to air sometime in 2019. Helena Bonham Carter can also be seen currently on the big screen as fashion designer Rose Weil in the heist comedy Ocean's 8.
David Tennant Drops in on the Muppets
David Tennant, known to Potter fans as Death Eater Barty Crouch, Jr., but best loved for his portrayal as Doctor Who's 10th Doctor, paid a visit to the world's most iconic puppets for The Muppets Take the O2 last week in London. Tennant landed his Tardis during a "Pigs in Space" sketch to thunderous applause. Take a look at this clip below of The Doctor teaching the "space swine", as he deems them, all about regeneration!

Fiona Shaw in Colette
Fiona Shaw, Harry's Aunt Petunia Dursley to Potter fans, plays the mother of Sidonie-Gabrielle Colette, the Nobel Prize winning French novelist in the upcoming biographical drama Colette starring Keira Knightley. The film premiered to exceptional reviews at Sundance earlier this year and opens in the US this fall followed by the UK in January 2019. Shaw, who has recently received rave reviews of her own in the Emmy nominated BBC America spy drama Killing Eve, is only heard in the trailer below, but we have no doubt the acclaimed actress will make her mark on the film.

Frank Dillane Joins How to Build a Girl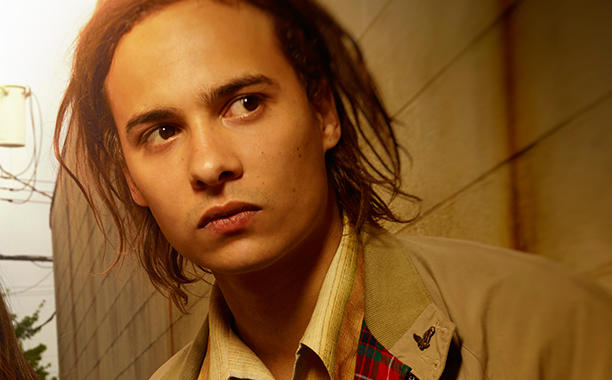 Frank Dillane, known to Potter fans as Hogwarts student Tom Riddle in Half Blood Prince, is heading to the big screen after three seasons on the AMC zombie spinoff, Fear the Walking Dead. Dillane will be joining Ladybird's Beanie Feldstein in the upcoming comedy How to Build a Girl based on Caitlin Moran's autobiography by same name set in the mid 90's about a teen who reinvents herself to become a rock music critic. Dillane's role has yet to be announced, but production has begun in the UK with a 2019 release date scheduled.
Fantastic Beasts Producer Lionel Wigram Acquires Film Rights to Popular Tween Novel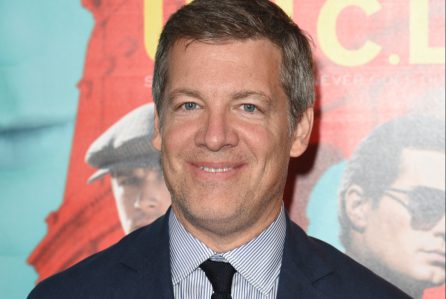 Fans may not be familiar with the name Lionel Wigram, but he has been an integral part of bringing the Wizarding World saga to the screen. As Senior VP at Warner Bros., he was a producer on all eight Harry Potter films as well as the first two installments of Fantastic Beasts. According to various sources, Wigram may now have his eye on a new Middle Grade (MG) series that some are speculating could be the next Harry Potter. Wigram recently acquired film rights to the Disney Hyperion fantasy novel The Dreadful Tale of Prosper Redding, the first in a series by New York Times bestselling author Alexandra Bracken. Here's a summary of the book from the author's website,
"Prosper is the only unexceptional Redding in his old and storied family history-that is, until he discovers the demon living inside him. Turns out Prosper's great-great-great-great-great-something grandfather made-and then broke-a contract with a malefactor, a demon who exchanges fortune for eternal servitude. And, weirdly enough, eight-hundred-year-old Alastor isn't exactly the forgiving type. The fiend has reawakened with one purpose–to destroy the family whose success he ensured and who then betrayed him. With only days to break the curse and banish Alastor back to the demon realm, Prosper is playing unwilling host to the fiend, who delights in tormenting him with nasty insults and constant attempts trick him into a contract. Yeah, Prosper will take his exorcism without a side of eternal servitude, thanks. Little does Prosper know, the malefactor's control over his body grows stronger with each passing night and there's a lot Alastor isn't telling his dim-witted (but admittedly strong-willed) human host."
The second book of the series, The Last Life of Prince Alastor, is due out January 2019. Let us know if you've read Prosper Redding and if you think it has the potential to be the next Potter!
That's all the news for this week! Catch last week's round-up here, our latest theater round-up here, and recap all the magical Wizarding World happenings from San Diego Comic Con at the links below:
Day 1 | Day 2  | Day 3  (plus the 20th anniversary Scholastic panel here)