Warner Bros. Three-Year Gap: 'Fantastic Beasts' and the Fandom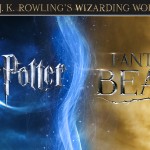 May 09, 2019
Warner Bros. finally announced the official release date for the yet-to-be named third installment in the Fantastic Beasts series last month, and fans and fan sites alike were initially stunned by the announcement of the November 2021 date. By the time we meet Newt Scamander and Albus Dumbledore again, three years will have passed since Crimes of Grindelwald hit the silver screen and, even for the longsuffering fandom well practiced in the art of waiting, three years will, to many, feel like an eternity.
Almost immediately, outlets renewed the sentiment that the unexpected schedule change spelled trouble for the franchise, hastening to also observe that Warner Bros. would lose any momentum and good will along with the delay. Leaky, however, was not so quick to rush to judgment and, instead, maintains our original assessment that the change does not spell trouble after all. Warner Bros. is far too savvy to take the magic of the wizarding world for granted by letting enthusiasm dissipate like sand through an hour glass, and we suspect that the film will not only be all the better for the new production schedule in the end, but that they will also undoubtedly roll out a fully realized promotional plan including exciting events, ongoing expansions and tantalizing teasers in the interim.
Why the Production Delay?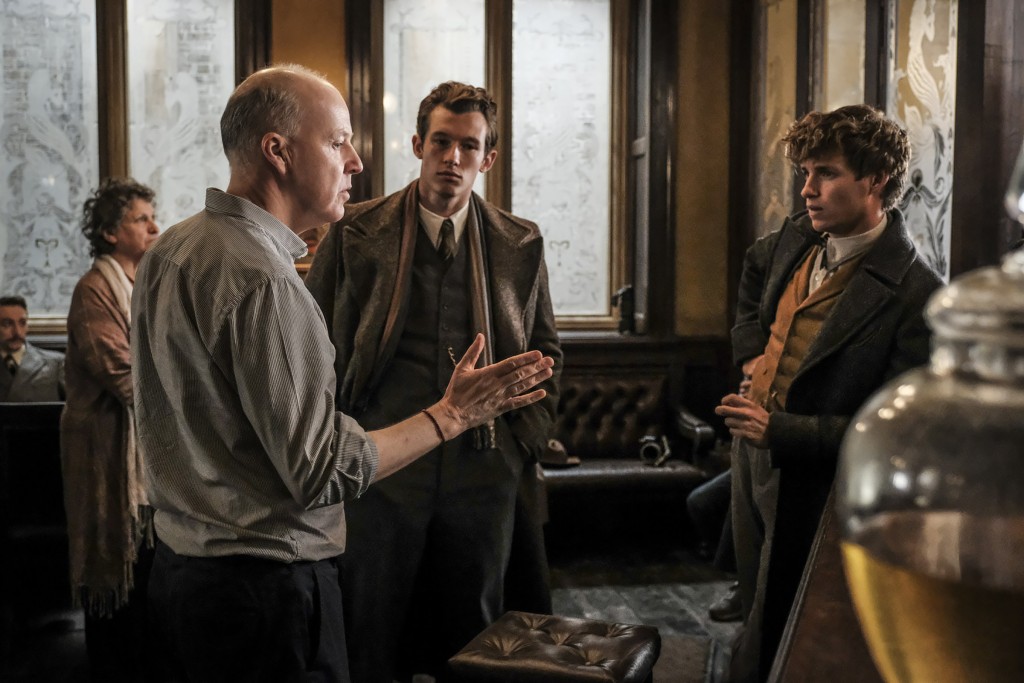 First, we have to address the Erumpent in the room–why extend the schedule at all when a two-year gap worked for this franchise, and other franchises with similar expectations and large-scale productions, before? This cannot be a good thing…can it?
There are actually many good reasons why Warner Bros. would risk the ire of impatient fans in favor of a lengthier wait for the next film. The size of the production may simply demand it.
Dan Fogler already revealed Fantastic Beasts 3 will be "gigantic." Perhaps shooting on location in Brazil will require more crew members, a more flexible schedule to account for seasonal weather and more time for set designers to build the ever-expanding wizard world. Perhaps that expansion will also require more time for the numerous visual effects collaborators to conjure up the magic and the magical creatures that make the series so immersive in depth and impressive in scope.
And, of course, even the slightest delay for these significant factors means reworking the schedule around the growing primary cast. It is a logistical nightmare, honestly, and considering how prolific the actors are in television, film and other endeavors, it is a wonder Warner Bros. manages it at all!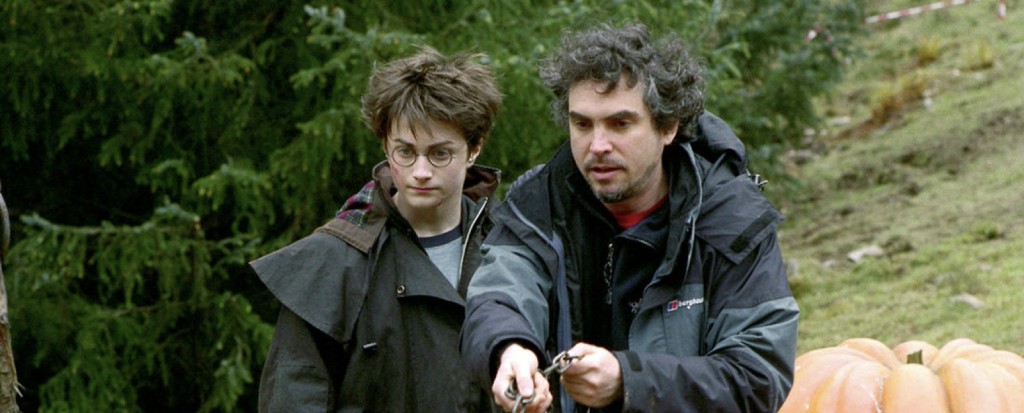 Finally, who knows but that there may be even bigger changes on the horizon! Following the recent success of Alfonso Cuáron's Roma, many fans suggested it could be the perfect time for a new director to take the helm.
David Yates has ably shepherded the series since Harry Potter and the Order of the Phoenix, and we are certainly not averse to him continuing to partner with Warner Bros. and Rowling on the Fantastic Beasts franchise; however, we also acknowledge that injecting a new vision and approach could be both exciting and beneficial. And Cuáron already has experience with the wizarding world, having directed fan-favorite Harry Potter and the Prisoner of Azkaban more than 15 years ago. If Warner Bros. was considering such a changeover, it would understandably affect the course of the production.
The Wizarding World Expands…
In the meantime, Warner Bros. will not leave fans hanging. There will be more than enough to keep us active and engaged in the fandom, should we choose to be.
A Celebration of Harry Potter Event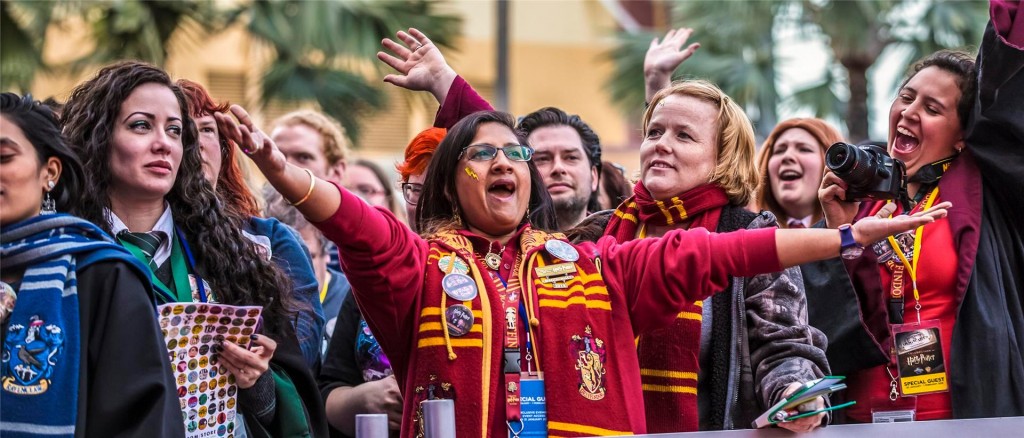 Warner Bros. partnered with Universal almost a decade ago to bring the wizarding world to fans in theme park reality, and the Celebration of Harry Potter event debuted in 2004. Universal did not, however, hold the annual event in Orlando this year, choosing instead to devote its resources to the development of new attractions. But with those updates and expansions debuting this summer, it's fair to assume that Universal will be ready to host the magical event which unites cast, crew and fans in a three-day wizarding world extravaganza again next January.
Be looking for an announcement on upcoming plans this fall, as it would be a perfect opportunity to stoke the flames of anticipation within the fandom and a not-to-be-missed event for your 2020 calendar!
Universal's Theme Parks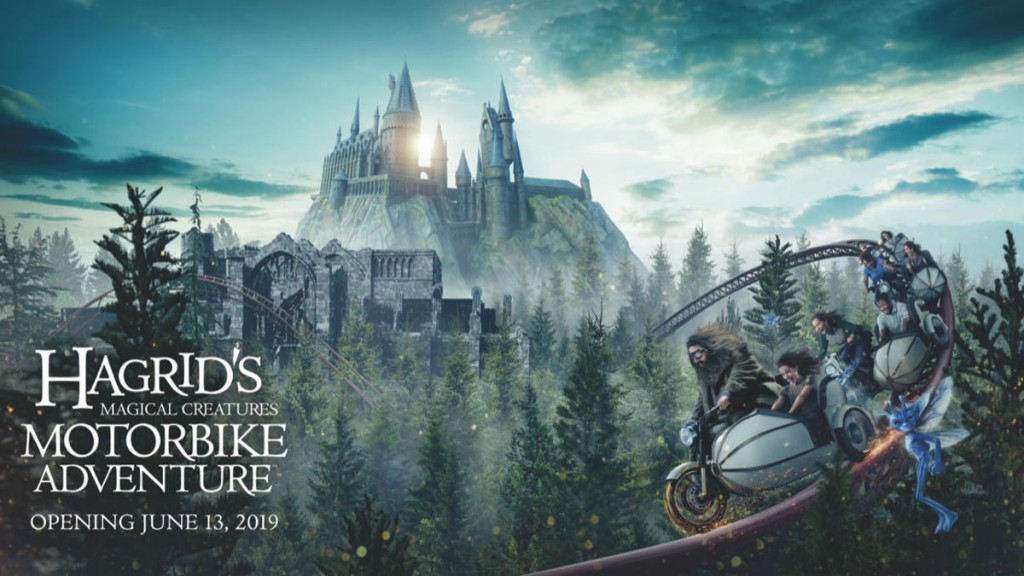 Those theme park expansions we just mentioned were by no means routine maintenance or refurbishments. Universal demolished its popular Dragon Challenge attraction with the pledge to replace it with an exciting thrill ride that would give fans a whole new wizarding world experience. This was a tall order, to be sure, and over the last year, Leaky followed the construction reports, offering regular updates and speculation with each new reveal.
We rightly guessed that the theme would have something do with the Forbidden Forest, later confirmed by leaked concept art. Universal then officially confirmed the attraction as Hagrid's Magical Creatures Motorbike Adventure and announced a June 13 opening, which is swiftly approaching!
Universal is heavily promoting the new ride with a barrage of teasers, revealing that riders will encounter Fluffy the Three-Headed Dog, Cornish Pixies, Devil's Snare and Centaurs, as well as the never-before-seen Blast-Ended Skrewt. Monday Universal announced the attraction would also feature a 7-feet 6-inch animatronic Hagrid!
In addition to the latest ride, Universal unveiled a new Dark Arts projection light show, which opened first at Universal Hollywood in April and May and will be brought to Universal Orlando Resort at a later date.
With Universal continually updating the wizarding world experience at its theme parks around the world, fans will always have something to look forward to–especially if the rumors of plans to construct a fourth park come to fruition. A new park, and the consistent news updates that would naturally follow, would provide plenty of fodder for fandom discussion, helping to pass the time!
Warner Bros. Studio Tour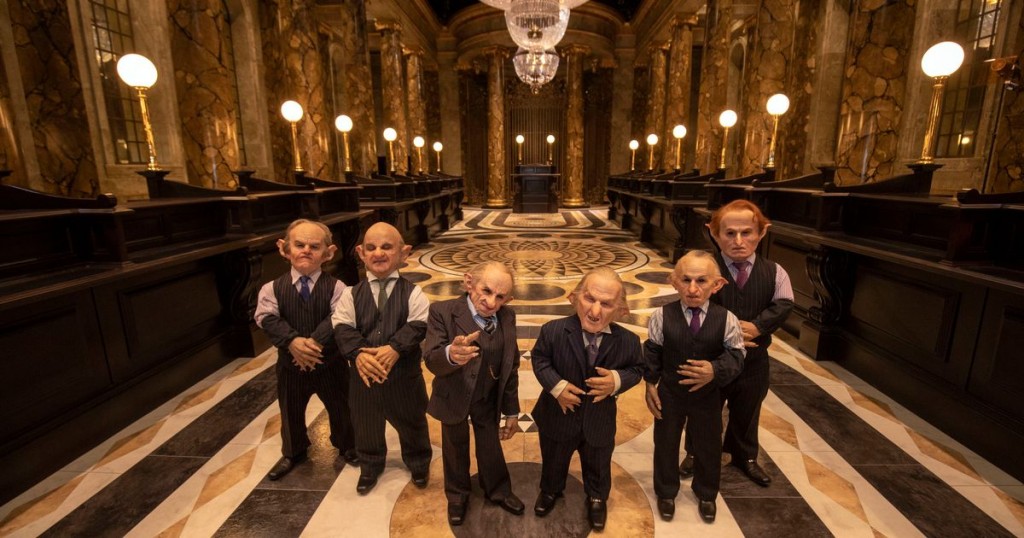 Warner Bros. is constantly updating its Studio Tours in London and Hollywood, giving fans a glimpse of behind-the-scenes film magic year round.
Most recently the Studio Tour London opened its Gringotts expansion, complete with a walk through Gringott's bank, a peek at the underground vaults and an encounter with dragon! Meanwhile, the Studio Tour in Hollywood boasts an exclusive display of costumes from Fantastic Beasts: The Crimes of Grindelwald.
Aside from the special exhibits, Warner Bros. Studio Tour London always offers such staple events as Hogwarts After Dark during the Halloween season and Hogwarts in the Snow over Christmas!
All these and more provide one-of-a-kind opportunities for fans to experience the wonder of the wizarding world while revisiting the Harry Potter and Fantastic Beasts film series.
Harry Potter: The Exhibition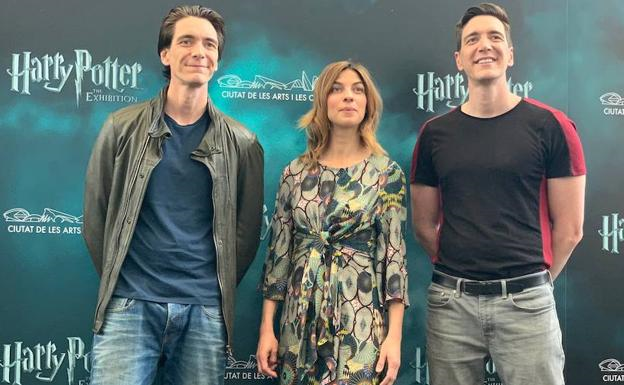 Harry Potter: The Exhibition continues to tour the globe, now making its 20th stop in Valencia, Spain. The exhibition has been a resounding success, bringing props, costumes, creatures and interactive elements, along with the chance to meet favorite Potter alums, to Boston, Toronto, Seattle, New York, Sydney, Singapore, Tokyo, Edmonton, Sweden, Cologne, Paris, Shanghai, Brussels, Madrid, Amsterdam, Milan, Berlin and more.
The exhibition opened in Spain on April 13 and will no doubt announce a new location before long. Who knows where J.K. Rowling will take you next?!
Wizards: Unite and Hogwarts Mystery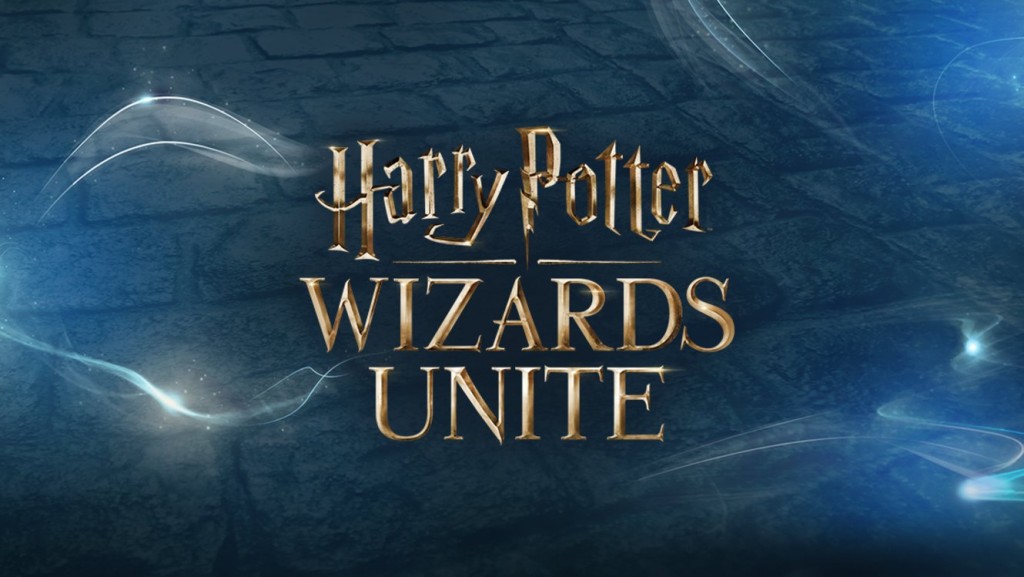 Of course, globe-hopping to all these incredible events and exhibitions is not appealing, or doable, for every fan. But let that not discourage you, Potterheads. With continual innovations in modern technology, there will soon be countless ways to experience the magic of Harry Potter–and from the comfort of your own home!
Harry Potter: Wizards Unite, an augmented reality mobile game, is coming "soon" from Niantic, Inc. and WB Games San Francisco. Pokémon Go players can even reserve their usernames in preparation for the big day!
Mobile game app Harry Potter: Hogwarts Mystery, from Jam City and Portkey Games, is currently available for play, recently launching a new side-quest for Valentine's Day–the Celestial Ball! They regularly add challenges and update the mobile game app to keep things interesting for players.
Harry Potter and the Cursed Child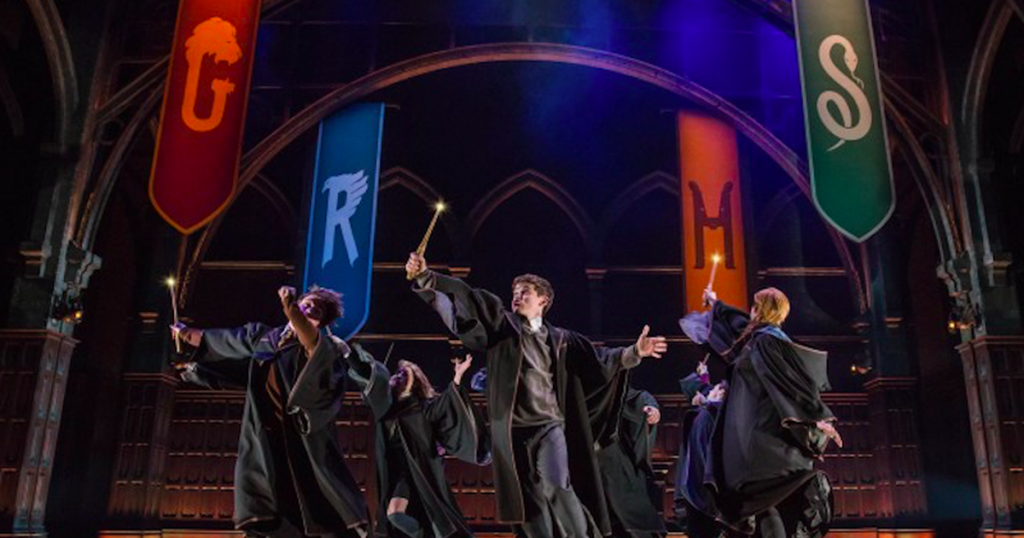 And while not everyone is a fan of the stage production Harry Potter and the Cursed Child, there is no denying the theatrical juggernaut has been an unmitigated success, bringing J.K. Rowling, Jack Thorne and John Tiffany's Harry Potter epilogue to fans in London, New York, Melbourne and, soon, San Francisco and Hamburg.
The magical continuation enchants audiences and critics alike and is well worth seeing if you can snag a ticket. Given its current track record, tickets should be available for the foreseeable future as run after run is extended–and we would not be surprised if plans are already underway to expand the production further, reaching even more cities with around the world.
For ticket information, visit the Harry Potter Play official website here!
LeakyCon and BroadwayCon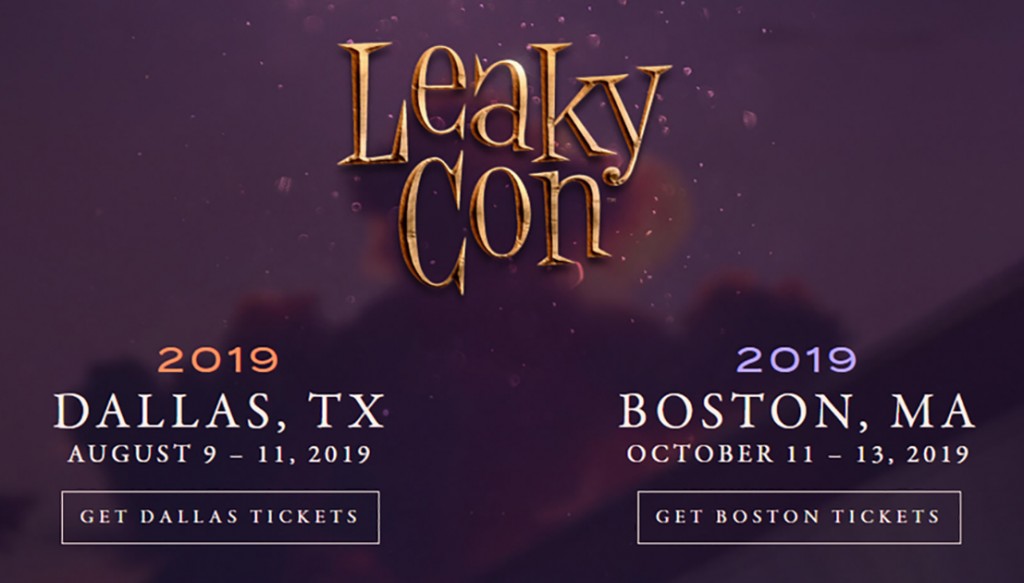 Fans can always satisfy the Potter itch by attending any number of fan conventions. We'd highly recommend LeakyCon, founded and hosted by Melissa Anelli, original webmistress of The Leaky Cauldron. A convention for all things Potter, LeakyCon never fails to reunite your favorite cast members and feature an incredible slate of panels. This year is the 10th anniversary of LeakyCon's founding, and we'll be celebrating in two locations–Dallas, Texas from Aug. 9-11 and Boston, Massachusetts from Oct. 11-13!
Theater lovers may also be interested in BroadwayCon, Anelli's other annual convention, which gives fans inside access to Harry Potter and the Cursed Child NYC. This year fans bid farewell to the original cast, and next year fans will likely have the opportunity to meet the new one, who will be veterans in their own right by then!
Television and Streaming Services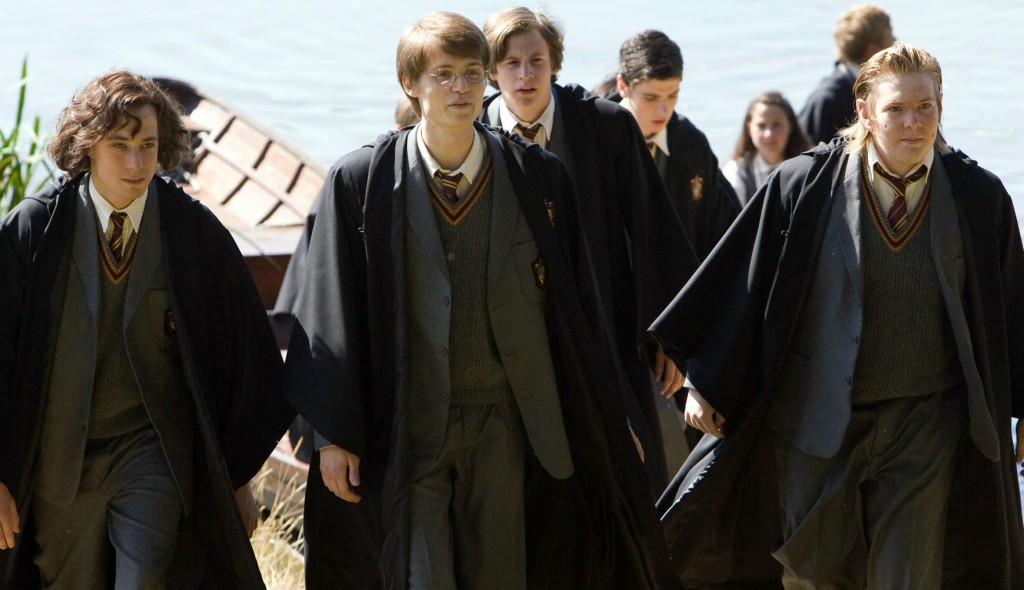 Since AT&T's purchase of WarnerMedia and Warner Bros., it is well known that the parent company is looking to leverage the acquisition to get into the business of online streaming by offering its own competitive service. With access to franchises such as Harry Potter and Fantastic Beasts, some are wondering if Warner Bros. will finally move to expand the wizarding world beyond the realm of feature films to regularly-scheduled programming.
Not everyone is excited about the prospect of adapting the story to television, however. Daniel Radcliffe himself has expressed reservations about the possibility, but acknowledges that it will likely happen eventually. Perhaps this "lull" between films is the creative window Warner Bros. needs to test the waters and put a plan into development. They would, of course, need Rowling's approval and collaboration, but with the script for Fantastic Beasts 3 complete, she would probably have the time she needs to do so, if she were so inclined.
Would you be interested in a television adaptation? Would you prefer that the studio reboot the Harry Potter series as we know it or delve into the previously-untold backstories of the Marauders or the wizarding wars?
More Time for Theorizing!
Now that we've opened that can of worms, it must be said that more time between films also gives fans ample time to continue theorizing about the many plot twists, and questions raised, by Fantastic Beasts: The Crimes of Grindelwald.
Look out for part 2, coming soon, where we'll dive into just a few of the latest theories sweeping the fandom regarding Fantastic Beasts 3! How will you make the most of the next three years, Potter fans?