J.K. Rowling Continues to Work Her Magic in 2017: The Year in Review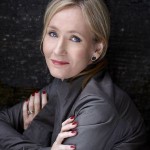 Dec 31, 2017
Obvious to anyone who takes a look at 2017 in the rearview mirror is the fact that Harry Potter and his world continue to remain alive and well today, twenty years after J.K. Rowling first put his story down on paper. His devoted followers assumed they were parting company with the boy wizard when the lights went up on Deathly Hallows Part 2 in 2011, but that notion has certainly been obliviated. Potter has become firmly ensconced in pop culture and the values taught by Rowling through her characters are ingrained in our collective conscious. As Leaky webmistress and bestselling author of Harry: A History, Melissa Anelli put it recently in response to the Fantastic Beasts Grindelwald casting controversy,
"…it is a HUGE, absolutely HUGE, cultural touchstone. You cannot dismiss the level and importance of this series and its messages on the world."
The series has not only taught moral lessons, but academic ones as well. The results of a survey done by the Federation of Children's Book Groups and reported by the Guardian in 2005 showed that 84 percent of teachers thought the books had a positive impact on children's reading abilities and 66 percent said that Potter helped turn students who were uninterested in reading into readers.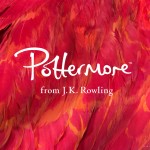 Rowling's imagination has soared past to the page to cast a spell on theme parks and stages, cyberspace and comic cons, including our own LeakyCon, and even television this year, with the small screen adaptation of her detective novels, the Cormoran Strike Series. Her online presence is evident on the CSS Awards' Best Website of the Year, Pottermore, where she continues to expand the Wizarding World canon, and on a more personal level through her regular Twitter posts where fans may feel more connected to their favorite author now than when they first read her words on their page.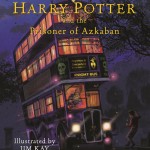 But let's not discount the books themselves, even now. Coming off a record-breaking 2016 for booksellers worldwide as a result of the Harry Potter and the Cursed Child script book, 16 official new volumes were released this year, including illustrated versions of Fantastic Beasts and Where to Find Them and Prisoner of Azkaban with magnificent artwork by Olivia Lomenech Gill and Jim Kay respectively. Also published this year, were two brilliantly descriptive books documenting the British Library's: Harry Potter: A History of Magic Exhibition, as well as Warner Bros and Scholastic's collection of images and activities from the Harry Potter and Fantastic Beasts films in A Magical Yearbook: A Cinematic Journey. The new edition of Hogwarts Library was released last spring; a boxed set of three texts used by young wizards at the School for Witchcraft and Wizardry: Fantastic Beasts and Where to Find Them, Quidditch Through the Ages, and The Tales of Beedle the Bard, with an introduction and illustrations by J.K. Rowling and extensive commentary by Albus Dumbledore. Twenty percent of the proceeds from the set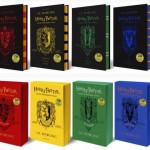 go to Rowling's children's charity Lumos and to Comic Relief. In celebration of the 20th anniversary of Harry Potter and the Philosopher's Stone, Bloomsbury released new house-themed editions with a separate design for the hardback and paperback versions created by Levi Pinfold with new content not included in the original. 
There's been no shortage of Harry Potter and Fantastic Beasts licensed products to entice fans this year either. From Lego to Funko, wand collections to entire common room decor, if you were wanting to keep the Wizarding World at your fingertips, there was some magical merchandise available. 2017 even brought word of confirmation that a "Harry Potter Go" augmented reality game dubbed Harry Potter: Wizards Unite will be coming soon to gamers everywhere from the new Potterverse entity Portkey Games and creator of Pokemon Go Niantic, Inc.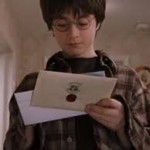 There are still certain Potter aficionados willing to forfeit all their galleons for a few extraordinary pieces of wizarding history. The London-based Prop Store, recently auctioned off Harry's original acceptance letter to Hogwarts from Harry Potter and the Sorcerer's Stone for an estimated at £3,000 or approximately $4000 US.The hilarious Howler Ron received from Mrs. Weasley in Chamber of Secrets was also on the block for £3000-5000. Along with movie memorabilia, a first edition inscribed copy of Harry Potter and the Philosopher's Stone set a world record at auction this year going for a Gringotts-breaking £106,250.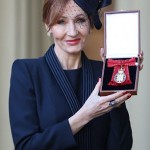 J.K. Rowling continues to be recognized for her writing, as well as her righting: the hard copy version of the Fantastic Beasts and Where to Find Them screenplay led Goodread's list in the Best Fantasy category for 2017, and her children's charity Lumos became a finalist for a $100 million grant from the John D and Catherine T. MacArthur Foundation. She sat down for two televised interviews; one to discuss Lumos with CNN's Christiane Amanpour and the other to chat about Cursed Child's move to Broadway on CBS Sunday Morning. For her service to literature and humanitarianism Rowling was appointed as a Member of the Order of the Companions of Honour in the Queen's 2017 Birthday Honours.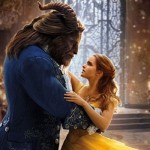 Reviewing a year in the Potterverse with no mention of the cast and creative from the Wizarding World films would be like tea at Hagrid's without rock cakes. From projects in movies, television and theater, to appearances and philanthropy, they are undoubtedly one of the busiest group of artists in the industry. Just a fraction of the list includes the Golden Trio, who could be seen on both the large and small screens, as well as the stage, with Rupert Grint in Snatch on streaming service Crackle, Daniel Radcliffe in the 50th Anniversary production of Guildenstern and Rosencrantz is Dead, and of course, Emma Watson in the title role of Disney's record-breaking live action Beauty and the Beast. Many of the past and present Wizarding World actors have been recognized for their performances this year including Gary Oldman, who played Sirius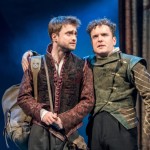 Black, as Winston Churchill in The Darkest Hour, David Thewlis, Remus Lupin, in FX TV series Fargo, and Fantastic Beasts' young Albus Dumbledore, Jude Law in HBO's The Young Pope. Actress and director Bonnie Wright who played Ginny Weasley in the films has acted as an ambassador for Lumos and Luna Lovegood, Evanna Lynch launched a vegan podcast called The Chickpeeps. Take a look at Leaky's 2017 Archives for the countless other endeavors from these talented alumni.
The Potter fandom is as avid as Dumbledore's Army and were out showing their colors in 2017. In addition to a full house at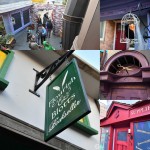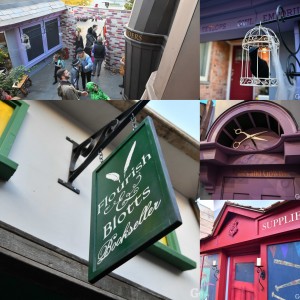 our own annual Harry Potter fan experience, LeakyCon, fansite Mugglenet hosted their own event at Universal Orlando's Wizarding World and Potter cosplay appeared at comic cons from Portugal to Pittsburg. Organizations with Potter ties, like the Harry Potter Alliance and Hogwarts Running Club, having specific interests but sharing common values learned from the Potter series thrived in 2017 and one extraordinary Seattle dad used his time and talents to build his own Diagon Alley to raise money for a great cause.
As this pass around the sun comes to a close, Let's dive into our Pensieve and take a month-by- month and  event-by-exciting event look at what proved to be a truly magical year for J.K. Rowling and her fans.

JANUARY
A Celebration of Harry Potter at Universal Orlando Resort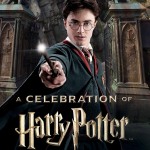 For the past four years, Universal Orlando's Wizarding World of Harry Potter has been the home of the ultimate event for the Potter fandom the last weekend in January. Potter cosplayers the world over congregate at the annual Celebration of Harry Potter for a magical three-day event that includes special demonstrations, panels and  Q & A sessions with some of their favorite actors from the films, exhibits from Pottermore, Scholastic, Warner Bros Studio Tour London and graphic designers MinaLima. 2017 saw the additions of a Wand Combat demonstration by choreographer Paul Harris, the fan trivia Knowledge Challenge, a Chalk Art Walk and film screenings complete with Butterbeer. Special guests on hand for the 2017 event, who each told some wonderful behind-the-scenes anecdotes, were Warwick Davis, who played Professor Flitwick, Matthew Lewis, Neville Longbottom, Tom Felton, who played Slytherin nemesis Draco Malfoy, and Jason Isaacs who played his Death Eater dad Lucius.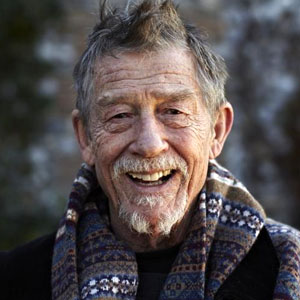 Fans heard the sad news that Sir John Hurt, who played wandmaker Mr. Ollivander in the films, had passed away and were able to raise their wands together in his memory and celebrate a lifetime of portraying beloved characters.
Check out Universal's highlight video of the 2017 Celebration below and Leaky's coverage here.
FEBRUARY
The Wizarding World Wins Its First Oscar
Congrats to now four time Academy Award winner Colleen Atwood who brought her magic to the Wizarding World. #Oscars #FantasticBeasts pic.twitter.com/81ZUsAVJXH

— Fantastic Beasts (@FantasticBeasts) February 27, 2017
After nine films grossing over $7 billion, the Wizarding World finally took home its first Academy Award in 2017. At the February 26 ceremony, the renowned designer Colleen Atwood was honored with the Oscar for Best Costume Design for the spectacular 1920's New York fashion featured in Fantastic Beasts and Where to Find Them. As mentioned here Leaky had the privilege of speaking with Atwood at the 2016 Fantastic Beasts premiere about the extensive research process that went into creating the costumes for the film and she shared that Queenie's memorable costume was her favorite to design. In an interview just prior to the Oscars, Atwood explained how she and her staff meticulously outfitted not only the named characters in period attire, but 3500 extras as well!
MARCH
Title Revealed for Fourth Cormoran Strike Novel
Post Potter, Rowling's foray into adult fiction began with the Casual Vacancy in 2012 and continued with the release of three books under the pen name Robert Galbraith, that have become known as the Cormoran Strike Series. The detective novels, featuring likable private investigator and former Royal Military Police SI, Cormoran Strike and his spunky assistant Robin Ellacott, The Cuckoo's Calling, The Silkworm and Career of Evil, were released in a two and a half year span beginning in 2013. Needless to say, fans of the series have been anxiously awaiting their next fix. As reported by Leaky last spring, Rowling revealed the title to the fourth book in the series through a guessing game via Twitter, and the lucky winner is set to receive an autographed copy:
_ _ _ H _ _ _ H _ _ _ https://t.co/fa0rJRKnCS

— J.K. Rowling (@jk_rowling) March 14, 2017
Ladies and gentlemen, we have a winner. https://t.co/2aOXDYi6qA

— J.K. Rowling (@jk_rowling) March 14, 2017
.@warpathed DM me your address and I'll make sure you get a signed copy when I finally finish it!

— J.K. Rowling (@jk_rowling) March 14, 2017
We're still patiently waiting for a release date for Lethal White. Hopefully we'll get re-aquainted with Strike in 2018.
Warner Bros Studio Tour London Forbidden Forest Opening
The Forbidden Forest expansion at Warner Bros. Studio Tour London, which was announced in January at A Celebration of Harry Potter, opened on March 31, 2017. Earlier in the month, Potter alums Oliver (George Weasley), and James Phelps (Fred Weasley), Evanna Lynch (Luna Lovegood), and Jason Isaacs (Lucius Malfoy) were on hand to preview the magic up close. Before the permanent exhibit opened to the public, the four actors had the pleasure of experiencing the full size models of Buckbeak and Aragog, which has a leg span of over 18 feet, as well as nineteen massive 12-ft trees. Take a look at Leaky's coverage of their reactions here.
APRIL
Harry Potter and the Cursed Child Breaks Records at the Olivier Awards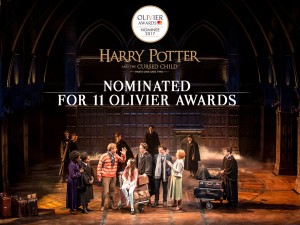 Harry Potter and the Cursed Child, the acclaimed stage depiction of the eighth installment of the Harry Potter saga has run on London's West End to sold out audiences since its premiere in 2016. The scriptbook, which was written primarily by playwright Jack Thorne, in conjunction with J.K. Rowling and the play's celebrated director John Tiffany broke pre-order records for both Barnes and Noble and Amazon and many of the cast had been receiving accolades throughout awards season. On April 9 at the Olivier Awards ceremony, which was covered live by Leaky, the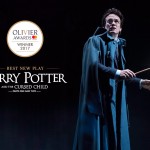 endeavor received critical recognition to match its popular appeal. The production won a record-breaking nine Olivier awards, the UK equivalent of the Tony's, after being nominated for another record-breaking eleven awards the previous month. In addition to scoring the prize for Best New Play, the Best Supporting Actor Award went to Anthony Boyle who originated the role of Scorpius Malfoy, Best Actress was awarded to Noma Dumezweni as the adult Hermione Granger Weasley and Jamie Parker won Best Actor for his performance as the Boy Who Lived nineteen years later. Many of the production's creative artists also took home awards including John Tiffany for Best Director, Gareth Fry for Best Sound Design, and Neil Austin for Best Lighting. The play also snagged awards for Best Costumes and Set Design. Though a second cast has taken the stage in London, the production continues to wow audiences and encourage them to #KeeptheSecrets.
MAY
Cursed Child Broadway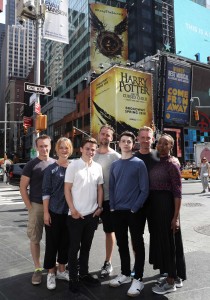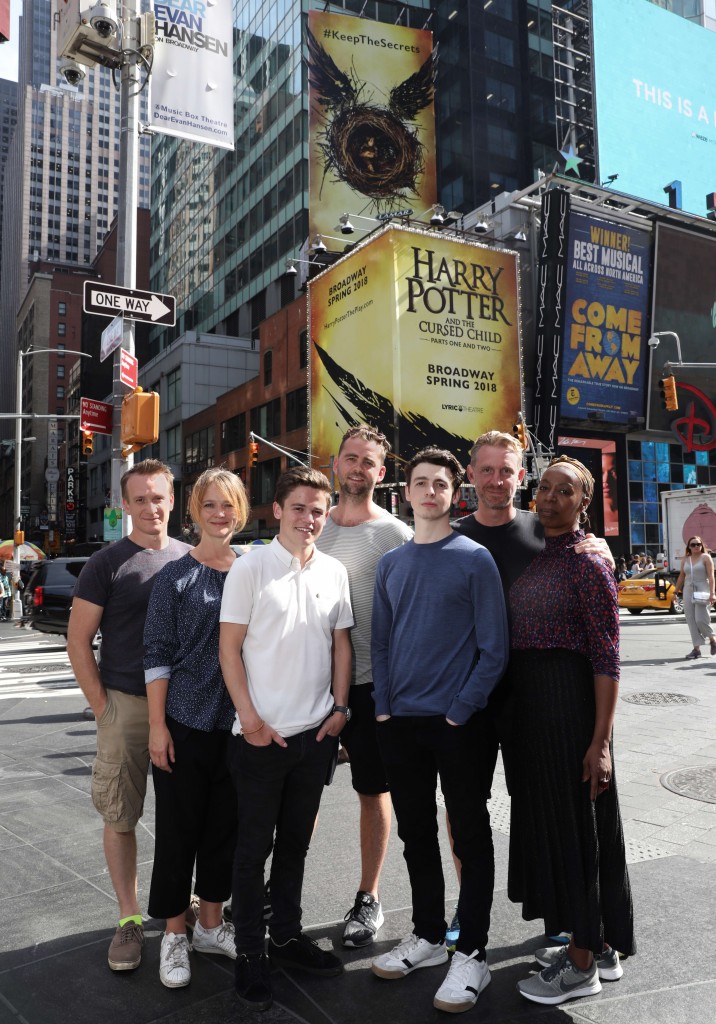 On the heels of the play's record-breaking wins and just prior to the original cast's last call on the West End stage, the news was made official in May that Harry Potter and the Cursed Child would be transferring to Broadway in 2018. The premiere date at the newly renovated Lyric Theater was announced as April 22 with previews beginning March 16. Fans wouldn't learn until later in the summer that seven members of the original cast would be crossing the pond to star in the New York production, including the three Olivier award-winners as well as Paul Thornley as Ron Weasley, Poppy Miller as Ginny Potter, Alex Price as Draco Malfoy and Sam Clemmett as Albus Potter. Tickets for the first eight months of the run went on sale in the fall utilizing the Verified Fan ticket process and sold out in a matter of hours leaving some fans wishing they had a Time-Turner. The production has promised another block of tickets will be made available in the spring and in the meantime we'll cheer on our favorite story to the Great White Way as well as to Melbourne, Australia in 2019 as was announced this year as well.
JUNE
20th Anniversary of Harry Potter and the Philosopher's Stone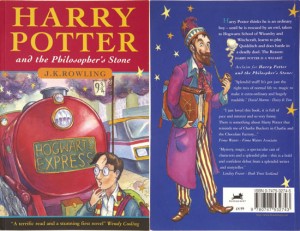 2017 marked a giant anniversary in the Wizarding World when Harry Potter and the Philosopher's Stone turned 20 years old. After an inconceivable number of rejections by various publishing companies, Rowling's first iconic book about the Boy Who Lived was released by Bloomsbury on June 26, 1997. Two decades later, the world is still under the spell of the magic she conjured during a train ride from Manchester to London in 1990.
Along with a plethora of media attention and special events fandom-wide, Pottermore kicked off their Wizarding World Book Club in conjunction with the big event. Fans could register on their site and take part in weekly discussions with other fans worldwide who were re-reading the series one book at a time. Leaky also took part in the anniversary with a celebratory re-read of the first book in the beloved series. We posted a chapter-by-chapter analysis complete with a favorite quote and moment from each part as well as an insightful look at the foreshadowing we may have missed upon our original read. The author herself rounded out the occasion with a heartfelt thank you to the fandom:
20 years ago today a world that I had lived in alone was suddenly open to others. It's been wonderful. Thank you.#HarryPotter20

— J.K. Rowling (@jk_rowling) June 26, 2017
JULY
Tenth Anniversary of Harry Potter and the Deathly Hallows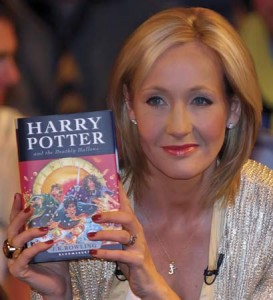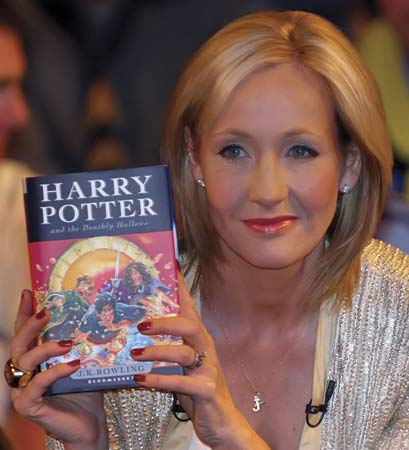 If June of this year celebrated the beginning of this hallowed series, July marked what we thought was the end. On July 21, 2017 fans worldwide took to social media to share their stories about where they were ten years prior, the day the last Harry Potter book was released.Whether they got book seven at a midnight release party at their local bookseller or waited anxiously for a delivery from Amazon, everyone had a tale to tell about their memories from that summer day  in 2007. The staff of LeakyCon decided to record their stories:
And here at Leaky, various writers and editors took some time to share with their readers what Deathly Hallows  meant to them in honor of it's decade birthday in a post that can be found here.
AUGUST
Cormoran Strike Premieres on BBC One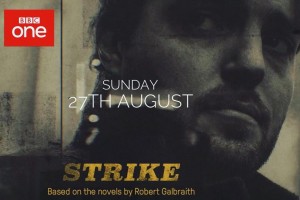 After creating a children's/YA literature empire, Rowling, as Robert Galbraith, went on to write a series of adult crime novels coined the Cormoran Strike series. The popularity of the first three books resulted in a television adaptation starring English actor Tom Burke as private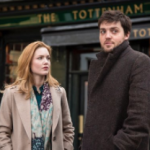 investigator Cormoran Strike and British screen and stage actress Holliday Grainger as his assistant Robin Ellacott. Each of the three books received their own mini series beginning with The Cuckoo's Calling, which premiered on BBC One August 27, 2017. The first two back-to-back episodes received overwhelmingly positive reviews, as well as ratings, and the air date for the second installment, The Silkworm, was revealed soon after. Book three's TV debut Career of Evil is on the way in early 2018 in the UK and series will show in the US in its entirety next summer on Cinemax. Fans of the series are clamoring for news from Galbraith, who incidentally published a new website in August, about Strike's next outing Lethal White. It would definitely make a good holiday gift!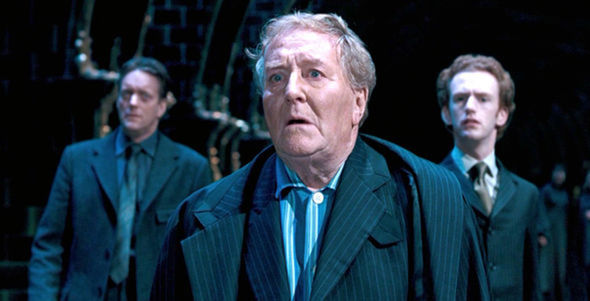 August was sadly not without loss. This was the month we received the news that Robert Hardy – who portrayed Cornelius Fudge in the Potter films – had passed away. Be sure to take the time to look back over his impressive career!
SEPTEMBER
19 Years Later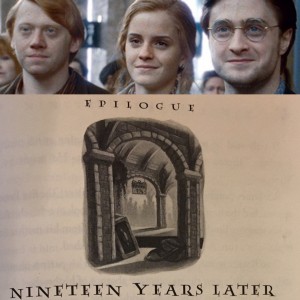 September 1, 2017 was the actual day 19 years after the Battle of Hogwarts, that the epilogue of Harry Potter and the Deathly Hallows took place. The day we believed a culmination of 4200 pages and 8 films was coming to an end. In fact, this was the day that the newest chapter in the saga, Harry Potter and the Cursed Child began on Platform 9 ¾; when Albus, Scorpius and Rose would follow in the footsteps of their parents; Harry, Ginny, Ron and Hermione and board the Hogwarts Express for their first year at the renowned School of Witchcraft and Wizardry.
The genius behind the boy wizard, as well as the fans, joined in the celebration of that memorable day.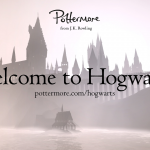 Rowling marked it with a commemorative tweet, hundreds of Potter devotees joined Pottermore at King's Cross Station and across social media to "Go Back to Hogwarts". The Cursed Child cast even posted stories of their own first day of school. Our own annual fan event and expo LeakyCon was held August 31-September 3 in Dublin, Ireland and of course, reflected the theme of this momentous occasion. And as a gift to the fandom on this historic day, Pottermore unveiled a magnificent 360-degree virtual tour of the exterior of Hogwarts and the surrounding grounds deemed the Hogwarts Experience.
OCTOBER
Harry Potter:A History of Magic Exhibition at the British Library
Image credit: The Guardian
In conjunction with the 20th Anniversary of Philosopher's Stone, the British Library produced a display of epic proportion dedicated to the world created by J.K. Rowling. The Library's Harry Potter: A History of Magic Exhibition which opened on October 20, is a look at the magic that
inspired Potter divided into Hogwarts class-themed exhibits. There are more than 100 artifacts displayed that connect in some way to Rowling's Wizarding World, including the headstone of real-life alchemist Nicolas Flamel, on loan from the Musée de Cluny in Paris, and the The Ripley Scroll, a 6 meter-long alchemical manuscript that describes how to make the life-extending Philosopher's Stone. Also on display are ancient Chinese oracle bones, a 16th century volume on the history of plants and a hand-painted broomstick hanging in the Charms room, whose original owner was said to be a witch. Along with these magical pieces are original versions and annotated drawings from Rowling's private collection such as a handwritten draft of  chapter 17 of Philosopher's Stone. There are interactive displays for visitors to try their hand at magic, like the Potions classroom where Muggles can play a game to make their own potion while also learning about elixirs that were made in real-life. They can even see a bezor stone mentioned by Professor Snape in Half Blood Prince.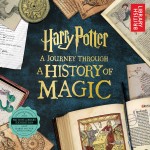 Along with the two companion books that showcase many of the details of the exhibition, Harry Potter: A  History of Magic and a second family-oriented version Harry Potter: A Journey Through a History of Magic, an hour-long documentary about the exhibit was broadcast on BBC Two on October 28. The program, which includes interviews with the Rowling and illustrator Jim Kay can now be seen on DVD. The exhibit is open at the British Library through February 28, 2018 when it will cross the pond to its new home at the New-York Historical Society beginning October 5, 2018 to mark the 20th Anniversary of the U.S. publication of Harry Potter and the Sorcerer's Stone.
NOVEMBER
Fantastic Beasts: The Crimes of Grindelwald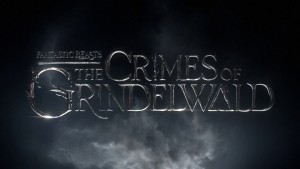 After months of speculation on the plot of the Fantastic Beasts sequel, the title of the next installment in the series, Fantastic Beasts: The Crimes of Grindelwald, was finally announced on November 16, 2017. As part of a Wizarding Wednesdays clue the day before, the title was teased with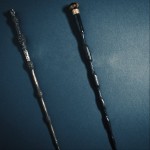 an image of two wands; one that fans know as the infamous Elder Wand and the other which may possibly belong to Dumbledore. This was just one of many theories put up for discussion by Leaky this year spawned by Wizarding Wednesday hints or leaked locations shoots. For instance, an apparent filming base was spotted at Lacock Abbey, the backdrop for many of the Hogwarts scenes in the Harry Potter films and secrecy surrounded a movie shoot at  Highgate Cemetery in London. These settings conjured hunches on a possible hunt for Hallows in a graveyard to hoping for a Hogwarts flashback to younger versions of some well-known wizards. The former certainly seemed to be the case, when news broke that Warner Bros was holding an open casting call for five teenagers to play young Newt, Dumbledore, Grindelwald, Leta and a mystery character named Sebastian.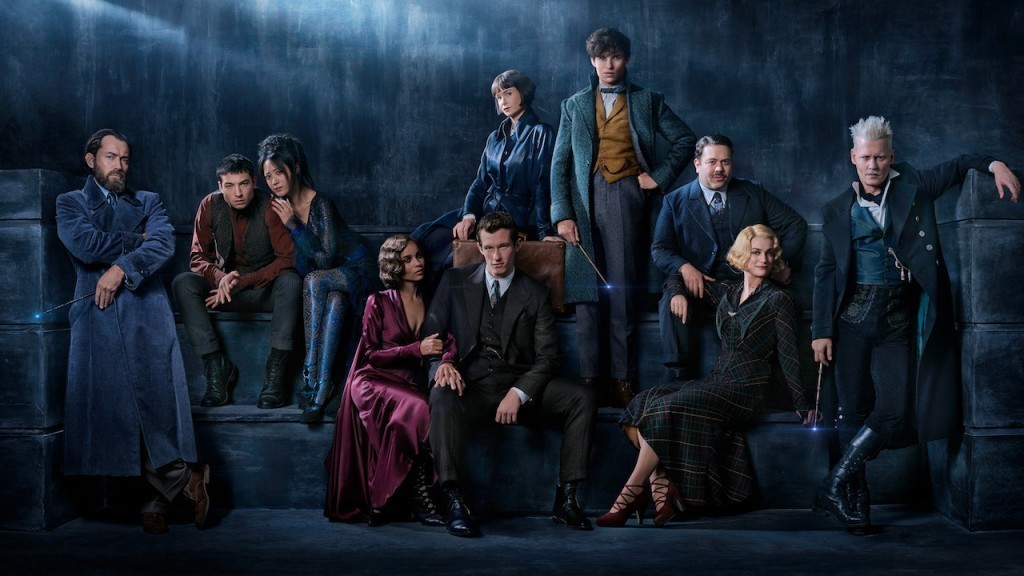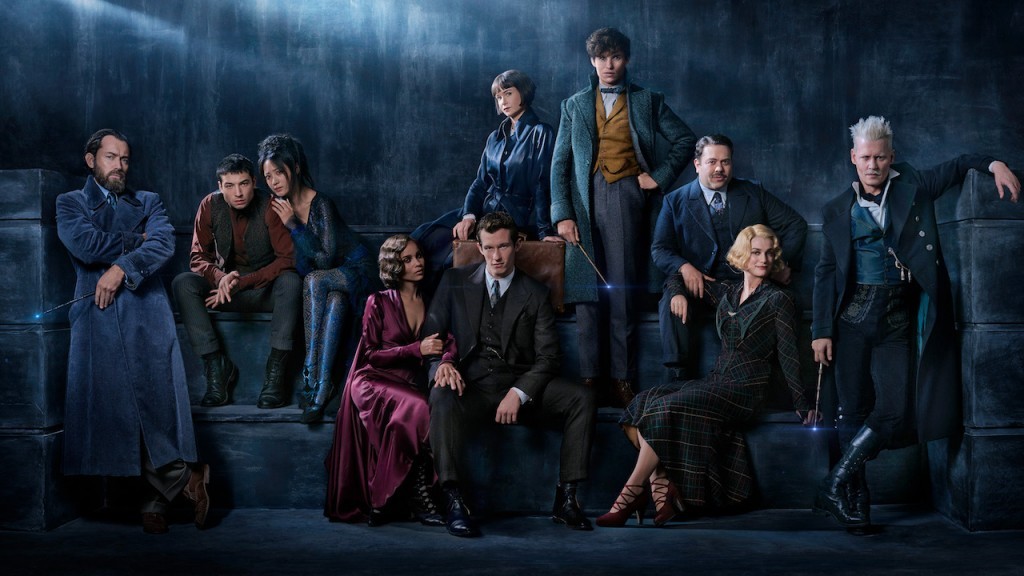 After a large group casting announcement was made in October, Leaky batted around ideas on the yet-to-be-seen Nicolas Flamel, and his role in this series, Death Eater connections, and family trees. We had discussions on Ariana and Obscurials and of course, on the relationship between Dumbledore, who we discovered earlier in the year would be played by Jude Law, and Johnny Depp's Grindelwald. There was controversy from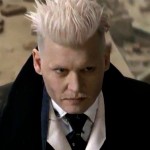 the moment Depp's casting was confirmed in 2016, which was only amplified with the recent #metoo movement toward speaking out on experiences of sexual harassment and assault, beginning with, but not exclusive to the entertainment industry. More recently Rowling gave a statement regarding the concerns on the Depp casting and confirmed that he will remain in the role.
Some of our ruminating may have been confirmed earlier this fall when Leaky had the good fortune to visit the Fantastic Beasts set at Warner Bros Studio London and meet with some of the production's cast and creatives, but they have been sworn to secrecy until further notice. Until then, stay tuned for more of Leaky's prophecies and count the days until the November 16, 2018 release date!
DECEMBER
Lumos's Holiday Haiti Campaign and Contest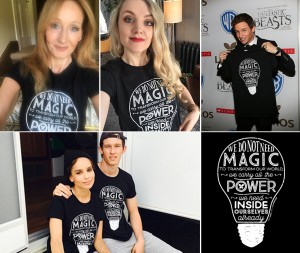 The last month of the year brought a new campaign from Rowling's charity Lumos, whose mission it is to reunite children who have been placed in orphanages, with their families. Individuals who donate to their holiday drive , which will benefit children in Haiti who have been orphaned, will be eligible to win a copy of the Fantastic Beasts and Where to Find Them screenplay signed by J.K. Rowling, a 'Be The Light' T-shirt signed by Eddie Redmayne, a print from the Fantastic Beasts and Where to Find Them Illustrated Edition signed by artist Olivia Lomenech Gill and a replica Newt Scamander™ Collectible Wand.
Information on Lumos and the Holiday Haiti campaign can be found here. The grand prize for Lumos's summer campaign was a trip for two to the set of Fantastic Beasts at Warner Bros Studio London!
Harry Potter: Hogwarts Mystery Mobile Role-Playing Game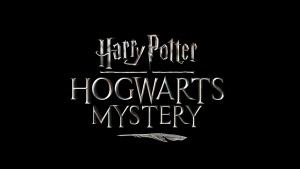 Just in time for the holidays, an announcement came from the new Wizarding World gaming entity Portkey Game,s on a soon to be released mobile role-playing game called Harry Potter: Hogwarts Mystery. Fans were promised a virtual Hogwarts student experience including Sorting, young wizard activities like Dueling Club and of course a full schedule of magical classes. This all complete with what was described by Pottermore as "faces you recognise" which we assume will be likenesses of the actors we have come to know from the films.
It sounds like this game will keep us busy until the release of Harry Potter: Wizards Unite, the location-based augmented reality game from Niantic, Inc, the creators of the mega craze Pokemon Go which was announced earlier this fall. Between the two, every Muggle should be able to live like a wizard!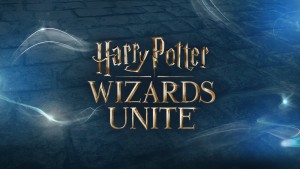 Can next year live up to the excitement of 2017? What does 2018 have in store for the fandom? Hold onto your sorting hats because this Firebolt's not slowing down. We've got Weasleys, Tonks and Krum at A Celebration of Harry Potter, Cursed Child and the History of Magic Exhibit bound for the Big Apple, new events at Warner Bros Studio Tour London, your own virtual experience at Hogwarts, and the premiere of  Fantastic Beasts: The Crimes of Grindelwald next November. We have no doubt there's more to come so get out your crystal ball and start predicting!
Happy New Year from all of us at The Leaky Cauldron. We've valued your readership this year and look forward to a magical 2018!